'A Legend In Green Blazer'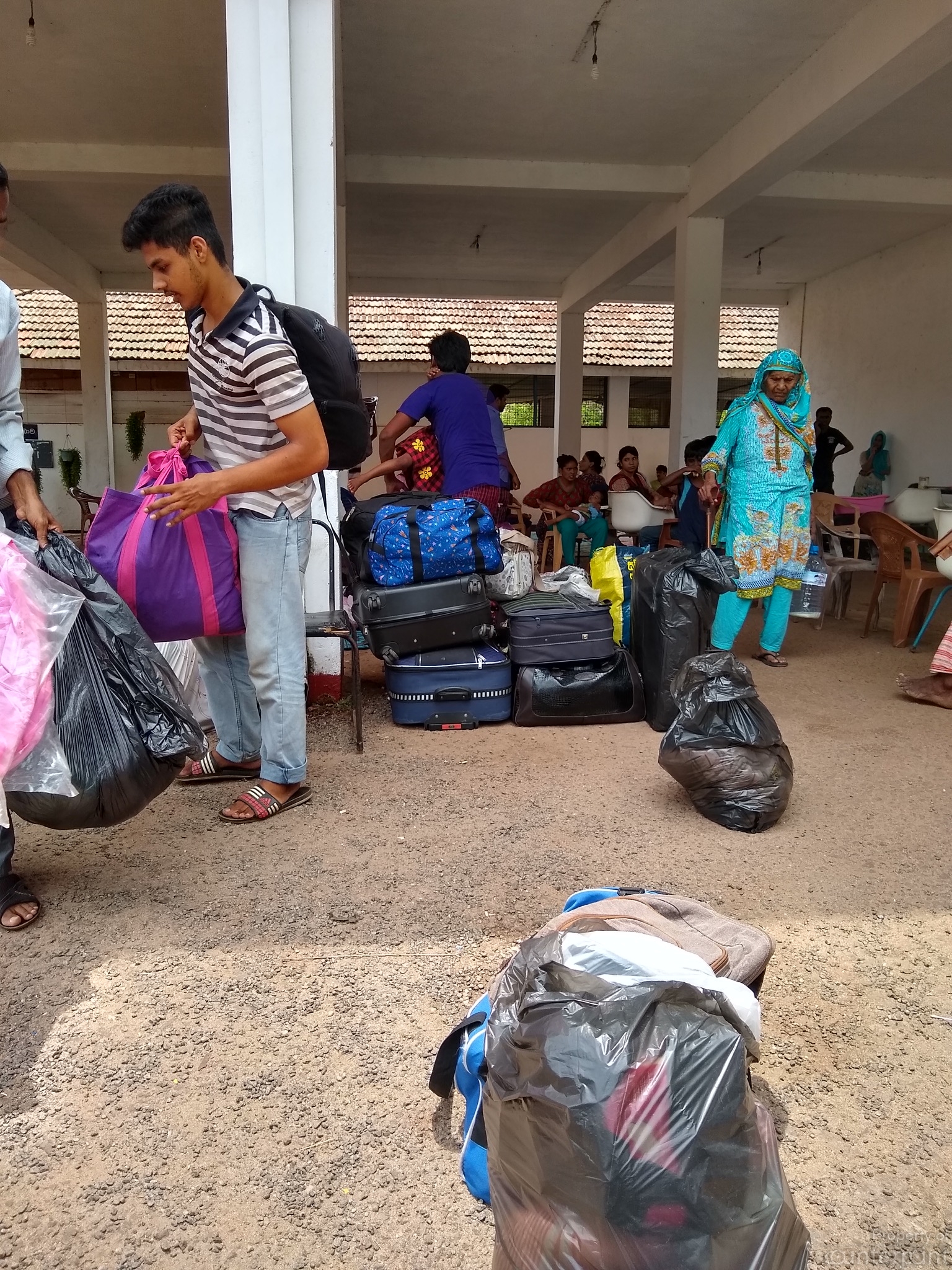 M.J.M Lafir, the first Sri Lankan, win the World Amateur Billiards Championship in 1973
Watching the national cricket team being massacred at the Cricket Club of India in Bombay by the hosts was one of the toughest things the spectator has experienced on a cricket field. On day one, a 22-year-old Angelo Mathews was run out on 99. Then Virender Sehwag demolished the attack scoring 284 runs in less than a day. It was carnage as India went on to declare on day three having reached 726 for nine.  The Sri Lankans were getting a taste of their own medicine.
Amidst the rubble, the spectator's attention was drawn to a picture of a billiard's player in the pavilion. Neatly dressed, all five fingers of his supporting hand spread across the canvass; this gentleman was playing the game of his life. Held in high esteem all over India, it was here at the Cricket Club of India that M. J. M. Lafir went onto win the World Amateur Billiards Championship in December 1973. The picture brought a smile on to the spectator's face while the national cricket team crashed to a heavy innings defeat. The 89th birth anniversary of the legend in a green blazer falls next week.
More than any other Sri Lankan, this devout Muslim put the country on the map. In India, stalwarts of the silver screen like Sivaji Ganeshan to cricketing heroes like Sunil Gavaskar rubbed shoulders with the great man. In Colombo, businessmen across all walks of life frequented the clubs, where Lafir was spending the evening playing his beloved sport. Associating with Lafir in the 1970s was like being the in company of the likes of Kumar Sangakkara at present.
The support that the Sports Ministry could afford to the country's sporting talent those days was not much. The new rich of the country, ordinary men from down south, who had built up their business empires through meticulous planning and hard work, thought that associating with sportsmen like Lafir helped build their social status. Cricket was still an elite sport dominated by S. Thomas' and Royal. So they volunteered to champion the efforts of the likes of Lafir. They were his generous sponsors.
Lafir travelled the world from Edinburgh and Auckland playing the sport he loved thanks to  the backing of these individuals and he dominated the world. At that time, opportunities for the Sri Lankan cricket team were few and rare as they didn't have Test status. Lafir was Sri Lankans' sporting hero. His achievements were well documented in national newspapers and in radio news bulletins.
Next to the picture of Lafir at CCI, is a paper clip from a British newspaper. It says, 'Mohammad Lafir, who learnt to play Billiards on his family dining table using a broomstick for a cue, marbles for balls, a sarong for a cloth and a cycle tube for cushions won the World Amateur Billiard Championship at the Cricket Club of India, Bombay winning all nine matches and making a new World Record break of 859.'
What the paper didn't say was that U.W. Sumathipala and H.K. Dharmadasa were his biggest fans and financed his efforts. There wasn't a better example for national unity than this.
Lafir had been runner-up twice in the World Billiard Championship before winning in 1973. During his unbeaten campaign, he overcame challengers from England, Wales, New Zealand, Australia and Malta. In the final, he beat Satish Mohan of India.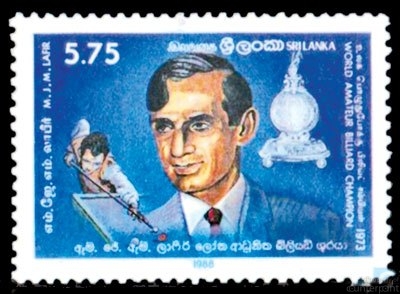 It was the first time Sri Lanka had won a World Championship and it remained the country's only world title until Arjuna Ranatunga's side  became World Champions in cricket 23 years later. Lafir was given a red carpet welcome when he returned home. Several cabinet ministers such as K.B. Ratnayake, Dr. N.M. Perera, Dr. Baduiddin Mohammad and Leslie Gunawardene were present at the airport to welcome the world champion. The Sri Lankan government honoured his achievement by issuing a stamp in his honour.
There was an invincible aura about Lafir as his records in the sport are yet unparalleled. Between 1949 and 1973, he won 15 national titles. He wasn't merely satisfied with winning trophies in Sri Lanka, so he plied his trade in India as well and went onto win the All India Billiards title several times.
Lafir failed to defend his world title, losing the 1974 World Championship in Dublin at the quarter-final stage.
The road, where the monument has been built in remembrance of President Premadasa at Armour Street is called 'M.J.M. Lafir Mawatha'. This road was earlier known as Messenger Street. There is a misconception that Lafir was born on this stretch. He was actually born in neighbouring Grand Pass on St. Joseph's Street and was given the name Muhammad Junaid Muhammad Lafir. He was educated at Hameediah Boys English School, now known as Hameed Al Husseinie College. He died in 1981, aged only 51. More than 45 years on, his feats in the sport are still unmatched.