Adaptation To Future Climate Change In Sri Lanka
Sri Lanka has been described as one of South Asia's climate hotspots in a 2018 World Bank Report titled "South Asia's Hotspots: The Impact of Temperature and Precipitation Changes on Living Standards". The report has concluded that Northern and North Western provinces emerge as the top two hotspots, followed by the much less densely populated North Central Province. Even the highly urbanized and densely populated Western Province, which includes Colombo, is also predicted to experience a living standard decline of 7.5 percent by 2050.
(https://openknowledge.worldbank.org/bitstream/handle/10986/28723/9781464811555.pdf).
 Climate change and its impacts
Climate change is an anthropogenic phenomenon originated during the last century induced by accelerated global warming caused by accumulation of the so-called greenhouse gases (GHG) in the atmosphere. These GHGs include carbon dioxide, methane, nitrous oxide, ozone and a range of recently introduced industrial chemicals. Carbon dioxide is emitted mostly during combustion of fossil fuels for energy generation while methane and nitrous oxide are emitted mostly by agricultural activities including livestock rearing. Ozone in the lower atmosphere is produced from polluting organic substances exposed to solar radiation. Climate change results in rising ambient temperature, changes in precipitation and cloud cover, rise in sea level and increase of extreme events such as storms, flash floods and prolonged droughts and could bring about many changes in every sector.
Climate change is expected to cause changes in crop and plantation yield affecting the livelihood of farmers and plantation workers as well as the economy, changes of seafood harvest affecting the large number of fishers, decline in water resources affecting drinking and sanitation needs of the people as well as hydropower generation capacity, increasing in vector population as well as their habitat extents causing increased cases of vector-borne diseases, deterioration of quality of material that may affect housing and other infrastructure including asphalt paving on highways and many more.  The impacts of climate change are widespread and they are likely to create negative socio-economic outcomes on many sectors in Sri Lanka.
Adoption of the Climate Change Convention at Rio in 1992
Increasing evidence of global warming and resulting climate change seen world over and considering its adverse impacts on humans prompted the United Nations to adopt the UN Framework Convention on Climate Change (UNFCCC) at the Earth Summit meeting held in Rio de Janeiro in 1992, with a view to arresting this situation. Under this convention, developed countries and countries with economies in transition (EIT) listed in Annex I to the Convention document (Hence known as Annex I Parties) were required to reduce on a voluntary basis, their GHG emissions with the target of returning their prevailing GHG emissions back to 1990 levels.
The distinction between Annex I and Non-Annex I Parties were made on the basis of their per capita emissions whereby countries like USA and those in the European Union had high values while developing countries including China and India because of their high population had very low per-capita emissions. On the other hand, in absolute terms, China has the highest emissions even more than USA's while India too has very high emissions. Hence, USA and some its allies were insisting that industrialized developing countries should also be required to reduce their emissions, but there was no consensus on that as China and India were vehemently protesting against such a move.
Adoption of the Kyoto Protocol in 1997
With climate change impacts resulting from global warming becoming a reality, nations realized the need for making emission reductions mandatory for Annex I Parties. Consequently, a legally binding protocol was adopted at a Parties' Conference held in Kyoto in 1997, referred to as Kyoto Protocol. Under the Kyoto Protocol, Annex I Parties were required to reduce GHG emissions by 5% on an average during the first commitment period of 2008-2012, relative to their 1990 emissions. Most individual Parties were required to reduce more (8%) and a few Parties permitted to emit more. All of Non-Annex I Parties on the other hand were exempted from such a mandatory reduction. By the end of 2012, Annex I Parties collectively were able to meet their obligations, mainly due to energy efficiency improvements in EIT countries. There were, however, individual cases of non-compliance.
Under the Kyoto Protocol, only the countries that caused high carbon emissions were required to undertake emission reduction commitments and were allowed to do so either within their own territories or jointly with other Parties, particularly with non-Annex I Parties. Further, all nations are subject to adverse impacts of climate change caused by affluent nations emitting high volumes of carbon into the atmosphere whether they themselves emitted any GHGs or not. Strictly, there should have been a system to compensate developing countries for the damage done to them by affluent countries that are responsible for causing climate change.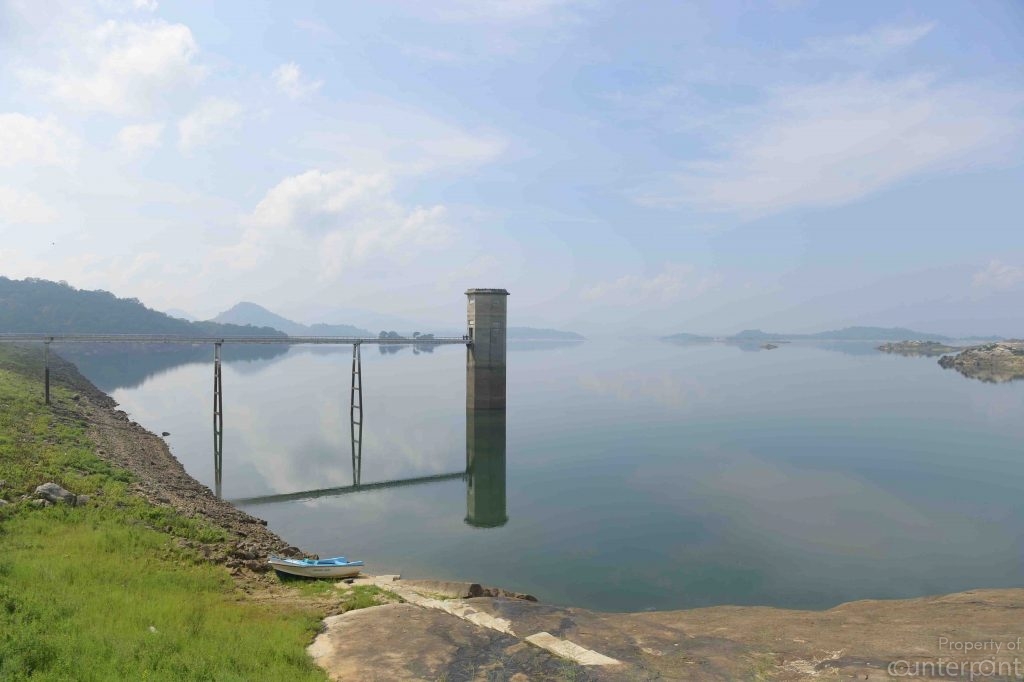 Paradigm shift from mandatory reductions to voluntary reduction
In this backdrop, with the first commitment period coming to an end in 2012, Parties met in Copenhagen in 2009 to decide on the commitments during the second phase of Kyoto Protocol. After lengthy deliberations in the Plenary, the final negotiations were assigned to a group of Non-Annex I Parties including Brazil, Russia, India, China and South Africa who deliberated behind closed doors. While almost all Annex I Parties including those in the European Union (EU) were willing to undertake higher reduction commitments, non-Annex I parties insisted that they would not undertake any obligatory commitments. When the group was about to close the negotiations at the eleventh hour, President Obama of USA crashed into the meeting room unannounced (only he could have done such a thing).
He told the group that instead of a few Parties making mandatory reductions, all Parties, both Annex I and non-Annex I, should make voluntary reductions to the extend feasible. He further said that if non-Annex I Parties agree to such a proposal, USA would provide new and additional funding to developing countries, approaching USD 30 billion for the period 2010 – 2012. He also agreed to increase this financing to $100 billion annually by 2020. With this additional funding pledged for non-Annex I Parties, most non-Annex I Parties including China and India changed their position and agreed to undertake voluntary reductions. However, this new proposal to provide increased financial assistance to non-Annex I Parties in return to their implementing low-carbon projects, designated the Copenhagen Accord was only made note of at the Plenary as there was no time to debate on it.
Adoption of the Paris Agreement in 2015
It took six more years from 2009 to 2015, however, for UNFCCC to come out with a document outlining in detail the modalities of how both Annex I and non-Annex I Parties contribute to reduction of carbon emission, how they could be monitored and verified and the type of reporting that each Party is expected to submit to the UNFCCC Secretariat describing measures undertaken by them towards meeting their obligations. Finally, the Paris Agreement (PA) was adopted by Parties after going through clause by clause at the 21st Conference of Parties (COP21) held in Paris in 2015. Even the least developed countries causing negligible emissions also gave their consent to the PA without realizing the burden it brought on them for having to submit detailed compliance reports.
The commitments pledged by USA at COP15 held in Copenhagen though included in the first draft, were however, removed in the final draft much to the disappointment of developing countries. In his address made at the Paris meeting, President Obama said that USA would undertake emission reduction commitments the way they decide and not the way others decide! It is noteworthy that USA was able to change the direction of negotiations from mandatory commitments for Annex I Parties to voluntary commitments for all Parties, simply because USA did not want to be told by others what it should be doing.
The key objective of the PA is to hold the increase in average global temperatures within 2 degrees Celcius above pre-industrial levels, while "pursuing efforts" towards a higher degree of maintaining the average temperature within 1.5 degrees above pre-industrial levels. All Parties were required to submit to the Convention Secretariat, a list of measures they plan to undertake voluntarily using their own resources (unconditional) as well as with external resources (conditional), known as Nationally Determined Contributions (NDC). Sri Lanka submitted her final NDCs in September 2016, committing reduction targets in the energy sector with 4% of unconditional reduction and 16% conditional reduction. (https://www4.unfccc.int/sites/ndcstaging/PublishedDocuments/Sri%20Lanka%20First/NDCs%20of%20Sri%20Lanka.pdf). There were also several emission reduction measures in other sectors.
Funding mechanisms to assist developing countries
In order to finance concrete adaptation projects and programmes in developing country Parties to the Kyoto Protocol that are particularly vulnerable to the adverse effects of climate change, an Adaptation Fund (AF) was established in 2001. It was later decided that the Adaptation Fund shall serve the Paris Agreement with respect to all Paris Agreement matters.
As a follow up to the adoption of the Copenhagen Accord at COP 15 where special funding was pledged to developing country Parties to implement low carbon projects, at the COP 16 held in Cancun, Mexico, Parties established the concept of a Green Climate Fund (GCF) as a financial mechanism of the UNFCCC to support projects, programmes, policies and other activities in developing country Parties undertaken to meet their obligations under the proposed voluntary emission reduction programme. The GCF was, however, formally established in 2011 after its structure and modality of operations were approved by the UNFCCC.
As pledged at CO15, the Fund has set itself a goal of raising USD 100 billion a year by 2020. However, as at 17 May 2017, only a total of USD 10.3 billion has been pledged, which is mostly meant to cover start-up costs. EU member states have jointly pledged USD 4.7 billion in 2016, while the USA had pledged only USD 3 billion, of which USD 2 billion are outstanding, because of US President Donald Trump was not supporting the Paris Agreement. According to the GCF website, it has allocated during 2016-18, a sum of USD 5.5 billion, including USD 4.6 billion in loans, grants, equities and guarantees for the implementation of 93 funding proposals for adaptation and mitigation in 96 developing countries, which is nowhere close to the pledged assistance. The irony is that developing countries lead by China and India who were vehemently against undertaking any reduction commitments but did so at the COP15 on the understanding that adequate funds would be made available to them are now left high and dry.
National Adaptation Plan
Before countries seek funding from these funding mechanisms, it was necessary for them to prepare National Adaptation Plans (NAP), for which the UNFCCC had provided guidelines as well as funding. Sri Lanka's Plan was prepared for the period 2016-2015 in collaboration with the participation of all the respective governmental and non?governmental stakeholders. The NAP covers adaptation needs at two levels, namely; adaptation needs of key vulnerable sectors and cross-cutting national needs of adaptation. Nine vulnerable sectors were identified in the consultative process, i.e. food security, water, coastal sector, health, human settlements, bio-diversity, tourism and recreation, export development and industry- energy-transportation. Broader stakeholder consultation adopted in the preparation of the NAP has helped to identify adaptation needs of each vulnerable sector based on logical criteria involving projections, vulnerabilities, impacts and socio-economic outcomes.
The NAP identifies adaptation options that can fulfill these needs as well as actions necessary to achieve these adaptation options with responsible agencies and key performance indicators. Together they constitute the sectoral action plans for each vulnerable sector. The NAP also includes interventions necessary to fulfill cross-cutting national needs of adaptation identified on the basis of analyzing common sectoral needs and opinions of key stakeholders. The NAP was approved by the Cabinet at its meeting held on 26.07.2017. (http://www.climatechange.lk/NAP/NAP%20For%20Sri%20Lanka_2016-2025.pdf).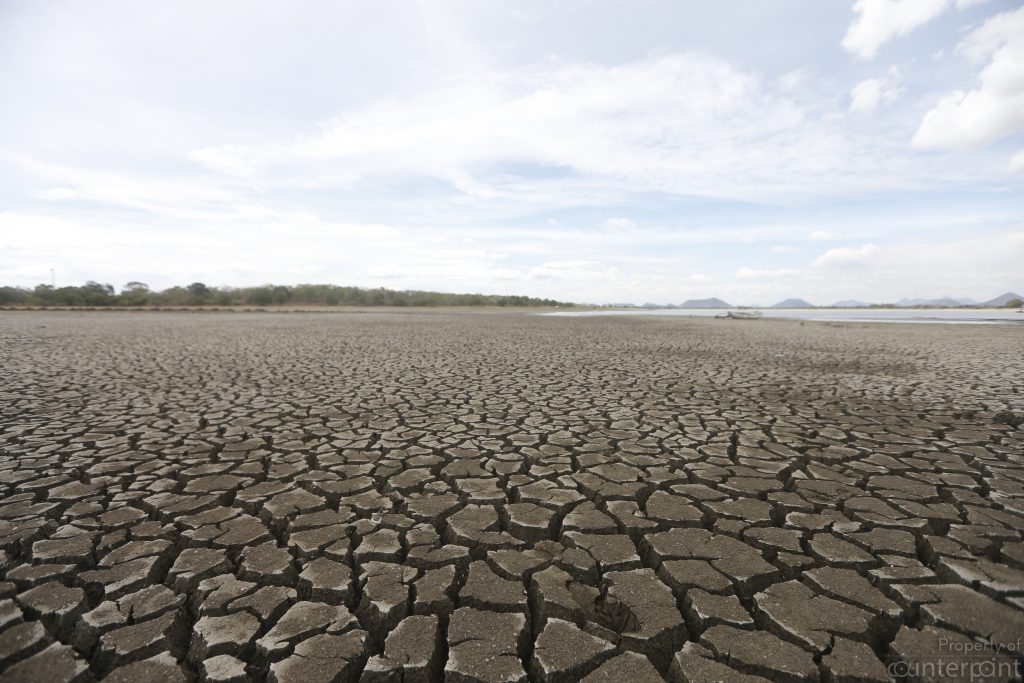 Sri Lanka's national initiatives for adaptation
Sri Lanka's unique geographical location subject to biannual monsoon regimes, one flowing from the South-West during May to September and the other flowing from the North-East during December to February, has divided the country into two major climatic zones – wet zone and the dry zone with a narrow belt in between referred to as the intermediate zone. Sri Lanka's ancient civilization centred in the dry zone and rulers at that time built a large number of reservoirs or tanks in the dry zone many centuries ago numbering over 15,000 for storing water collected during rainy season for use during the dry season mainly for agriculture. All these reservoirs which are being used even today could be described as a very successful system of adaptation to drought conditions – a short term climate variability.
Since independence, several more tanks were built in the dry zone with local resources to open up new land for agriculture and new settlements. These included Senanayake Samudra in Ampare, Uda-Walawe Reservoir near Embilipitiya and Rajangana Reservoir. Since the rainfall alone could not meet the water needs in the dry zone despite the presence of these tanks, a scheme was initiated in the seventies to divert the country's major river, Mahaweli Ganga, into the dry zone to augment the water requirements for cultivation in both seasons. The scheme also included building five major reservoirs – Victoria, Kotmale, Randenigala, Rantembe and Madura Oya, to feed water for power generation and year-round irrigation in the dry zone.
The latest addition to this network of reservoirs is the Moragahakanda (MGK) Reservoir built across Amban Ganga to store and distribute water to meet the irrigation and drinking needs of the people in the North Central Province (NCP) and Eastern Provinces. A second reservoir built across the adjoining Kalu Ganga collects pristine water flowing from the Knuckles Range and is directed to the MGK reservoir through a tunnel and mixed with polluted water coming from Mahaweli River into the MGK Reservoir. This water is then transported to the NCP in a canal, part running open and part through a tunnel dug under the Minneriya-Huruluwewa Forest Reserve. However, a more sensible scheme would be to take unpolluted water from the Kalu Ganga reservoir to the NCP and EP direct in a pipeline for drinking purposes only.  Though this proposal was brought to the attention of relevant authorities by the writer, no one seemed to be interested in changing the original plans.
Yan Oya Project
There are two more reservoirs being built towards the far north for storage of surplus water available in the rainy season and using in the dry season. One is across Yan Oya and the other across Malwathu Oya. The Yan Oya reservoir is built damming the Yan Oya at Pangurugaswewa in Trincomalee district. The project envisages constructing about 2.35 km long main earthen dam and 3.59 km long saddle dams and 34 km long canal system to irrigate 5700 ha of lands in Anuradhapura and Trincomalee Districts.  This includes 2200 ha of existing lands under Padaviya scheme where severe water deficit occurs especially during Yala. The Yan Oya reservoir is designed to provide water to the farming lands of the Anuradhapura and Trincomalee District and to provide drinking water to over 20,000 families living under extreme poverty in these two districts.
However, the project is faced with much controversy as it will inundate 14 villages including their habitats and their croplands, 4315 acres of paddy fields along with 65 archeological sites and 17 Buddhist sacred places. A sum of LKR 5 billion has been estimated for payment of compensation to people who had lost some 3,200 homesteads. The total cost of the project was estimated to be LKR 34 billion, out of which LKR 14 billion has already been spent. The construction of the reservoir has been contracted to Camic Engineering Company in China. At the commencement of the project, China had given a grant to Sri Lanka as start-up assistance.
Malwathu Oya Project
The proposed Reservoir is to be built across Malwathu Oya near Thanthirimale and will inundate land in both Anuradhapura and Vavuniya Districts. This project envisages construction of 209 million cubic metre (mcm) capacity reservoir, 3,590 m long earth dam and a canal-systems to carry water to new settlements and to irrigate 24,450 acres of new cropland and 6,230 acres of cropland under existing Giant's tank and Akitamuruppu tank, respectively. Other expected benefits are, provision of 2.0 mcm of domestic water annually for the new settlers, generation of 4.28 GWh Hydro power energy annually and improvement of agricultural activities,  and development of livestock and other infrastructure. The Cabinet of Ministers has decided to award the contract to China CAMCE Engineering Co. Ltd overlooking local contractors.
The Minister of Agriculture and Irrigation was reported in the media as having said at a recent progress meeting that discussions were underway to obtain foreign aid or micro-interest loan package for the project which is estimated  to cost was LKR 13 billion.  He has said that the government would invest local funds if foreign funding is unavailable.
The project itself is not devoid of controversy. The new tank will inundate 17,000 acres of forest. The question is whether inundating 17,000 acres of forests to generate 2,000 acres of new cropland is worthwhile? Wildlife and forest conservation authorities have submitted to the progress review committee that since the evacuated families were scheduled to resettle close to the Wilpaththu sanctuary boundaries, there was a risk of depriving wild elephants of their traditional elephant corridors. It was reported that there had been an elephant exchange zone between Mahakanadarawa and Wilpaththu reservation landscapes. In addition, around 36 archeological sites have been identified within the reservoir project site and a new museum is to be constructed in the Thanthirimale sacred city. Movable pieces will be preserved in it and replicas of immovable archaeological resources would be created in the museum premises under the guidance of archeological authorities.
Climate Resilience Improvement Project 
Sri Lanka has received financial assistance to date only for three projects from various multi-lateral financial mechanisms to implement projects related to adaptation to climate change, particularly in the agriculture sector where a large number of people are affected making poor people poorer.
The first was the Climate Resilience Improvement Project (CRIP) which commenced in 2014 and implemented by the Ministry of Irrigation and Water Resources Management with the financial facility of the World Bank. The Project Development Objective (PDO) is to reduce the vulnerability of exposed people and assets to climate risk (hydro meteorological risks: flood, drought and landslide) and to improve Government's capacity to respond effectively to disasters. The broader perspectives of the project are helping to protect millions of lives, livelihoods and safeguard growth in key socio-economic sectors of the country by combining Climate Resilience planning with development benefits to reduce vulnerability of exposed people and properties over the short as well as longer term, adopting development planning with focus on climate resilience management. http://irrigationmin.gov.lk/climate-resilience-improvement-project-crip/
The project is mainly focused to establish a process that would build a more climatic resilient economy since current understanding of multispectral impacts of climate and flood & drought modeling and scenario analysis are not adequate at present. In addition, project supports to implement urgent climate mitigation investments required to ensure the short-term integrity of flood control and irrigation infrastructure, transport network and critical education facilities at risk. Further, the project will look for short term solution as it improves the understanding of the climate risk, enhance the country's knowledge base and capacity, and develop a Basin Investment Plans to mitigate floods and drought risks in selected river basins as long term solution while building the technical capacity of the relevant staff in Implementing Agencies to carry out similar studies in future for other basins. The selected river basins are: i) Mahaweli Ganga (including (Matale) Kalu Ganga and Amaban Ganga) ; ii) Kala Oya in combination with Mee Oya; iii) Dedura Oya; iv) Maha Oya; v) Attanagula Oya; vi) Kelani Ganga; vii) Gin Gana; viii) Nilwala Ganga; and ix) Gal Oya. One noteworthy factor is the exclusion of Ratnapura Kalu Ganga basin.
Government engineers and experts will be supported to carry out comprehensive flood and drought modeling and assessment of the underlying causes of flood and drought. These models will take into account climate risks such as expected extremes of water scarcity and excess, increase in inter-annual and intra- seasonal variability of monsoons, increase in duration of droughts, and depletion of ground water resources, which are all expected to adversely affect livelihoods and human lives in the near future. The international consultant will be responsible for building the capacity of government engineers by guiding and training them to complete the flood and drought risk models for the selected basins. The analytical work to be completed will consist of: i) geospatial information, including a high accuracy Digital Elevation Model (DEM); ii) and hydro-meteorological information; iii) hydraulic information; iv) generation of probabilistic hazard an the development of exposure data; v) modeling of flood and drought risk; vi) identification and feasibility study of investments; and, vii) development of strategic environmental assessment.
The project is entirely financed by WB-IDA for implementation of the project by allocating USD 110 million for original project and additional USD 42 million as additional financing for implementation of activities emerged with 2014 floods. In addition, the Government of Sri Lanka (GOSL) has allocated USD 1.8 million for payment of project allowance for staff involved in implementation of project under each Implementing Agency.
Climate Resilient Integrated Water Management Project
This is the first project in Sri Lanka to be funded by the Green Climate Fund. Its key objective of the seven year project (2017 -2014) is strengthening the resilience of smallholder farmers in the dry zone to climate variability and extreme events. The project targets poor and vulnerable households in three river basins -the Malwathu, Mi, and Yan Oya which flow through the northern part of the dry zone. These river basins are among the most vulnerable to the vagaries of the climate, have a high presence of village irrigation systems and cascade systems on which poor and vulnerable farming populations depend for their livelihoods, and are in areas that significantly lack safe drinking water, which pose a high risk of kidney disease
The project document says "the project pioneers a holistic approach to enhancing Dry Zone water security and agricultural productivity, and for the first time in a project in Sri Lanka, will include climate smart initiatives designed to combat the effects of extreme weather events on the continuity of irrigation and drinking water supplies. The rain-scarce Dry Zone of Sri Lanka is the agricultural heartland of the country. Over half the people living in this region engage in farming or in employment allied to farming. The Dry Zone has experienced some of the worst extreme rainfall events in recent times- causing both flood and drought, often in quick succession.  This has caused grave hardship to these agricultural communities affecting crops, irrigation infrastructure and also impacting on the quality and quantity of drinking water available".
Among the specific objectives include improving irrigation by introducing climate-resilient agricultural practices, improving access to potable water by enhancing community-managed drinking water infrastructure and protecting farmers and other vulnerable groups from climate related impacts by strengthening early warning systems and climate advisories.
Through accomplishing the above Outputs, the project aims to achieve enhanced levels of food, livelihood and water security of approximately 770,500 climate vulnerable communities living in three river basins. It is also expected that another 1,179,800 people will be indirectly benefited from the Project through improved water management, resilient agriculture practices, and provision of climate and weather information. The project area includes the basins of Malwathu Oya and Yan Oya, but there is no reference to the two projects being undertaken by the Government to build two reservoirs across Malwathu Oya and Yan Oya to provide water for farming and drinking.
The total cost of the Project is USD 52 million of which USD 38 million will be financed through a grant received from Green Climate Fund (GCF). Government of Sri Lanka has committed an additional USD 14 million to co-finance the activities identified under the Project. Ministry of Mahaweli Development and Environment, which is also the implementing partner to the project, will implement the project with technical assistance of the United Nations Development Programme (UNDP) and with the support of Department of Agriculture, Department of Agrarian Development, National Water Supply and Drainage Board, Department of National Community Water Supply and Ministry of Disaster Management.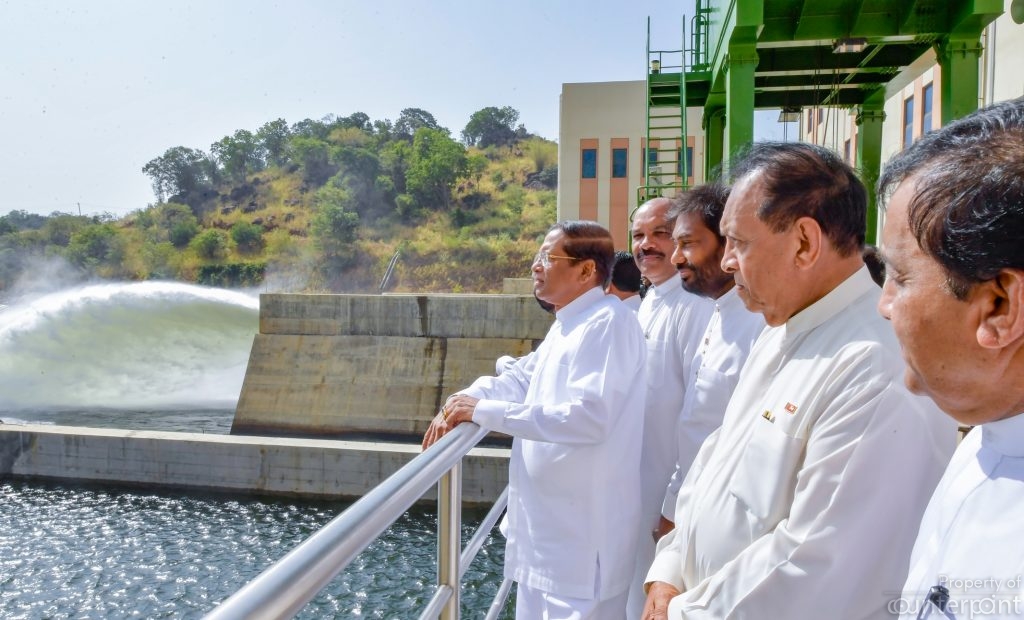 Climate Smart Irrigated Agriculture Project (CSIAP)
This is the latest climate related project to be supported by the World Bank with a loan of USD 125 million to implement a climate resilient agricultural projects covering eleven dry zone districts in the country benefitting over 62,000 families. The signing of this Loan Agreement took place on the 12th April, 2019 in Washington DC, USA. The Secretary, Ministry of Finance on behalf of the Government of Sri Lanka and the Vice President for the South Asia Region, on behalf of the World Bank, signed the agreement.
CSIAP is designed to support farmers who are vulnerable to climate change, and especially to climate-induced extreme events such as drought and floods. The project therefore intends to improve the productivity and climate resilience of smallholder agriculture in hotspot areas by increased adaptation of climate-resilient agricultural practices and technologies, improved agricultural productivity, rehabilitation of Irrigation Systems and enhanced access to markets in targeted smallholder farming communities. The overall responsibility of the implementation of this project lies with the Ministry of Agriculture, Rural Economic Affairs, Livestock Development, Irrigation and Fisheries & Aquatic Resources Development assisted by the Ministry of Internal & Home Affairs and Provincial Councils & Local Governments.
The 11 selected CSIAP Hot Spot Areas (districts) cover a total of 4,493 sq. km and includes 120 cascades, 1215 tanks connected to 11 river basins of Yan Oya, Maduru Oya, Menik Ganga, Kirindi Oya, Mandekal Aru, Mee Oya, Kala Oya, Per Aru, Mundeni Aru, Heda Oya and Karanda Oya in 11 dry-zone districts of Polonnaruwa, Anuradhapura, Hambantota, Kilinochchi, Kurunegala, Moneragala, Mullaitivu, Puttalam, Trincomalee, Batticaloa and Ampara covering 6 provinces. All citizens living in the selected hot-spot areas will be benefitted and this project mainly focus on households including women, youth, children and 62,417 farmer families will directly be benefitted from this initiative.
Availability of weather information
In the CRIP project, the output will include among others development of hydro-meteorological information through modelling using existing data. However, it is important to strengthen the institutions collecting both hydrological and meteorological data by expanding both the data-collecting networks and improving the quality of data. These data are not generally available to farmers directly though. The meteorological data are available to the public only upon payment.  Media announces only 24-hour qualitative weather forecasts on a provincial basis.
A key factor necessary for farmers to adapt to climate change is  freely available advance information on the  weather. The Meteorology Department has posted in its website 3-day forecasts and 10-day forecasts based on numerical weather prediction. The latter gives precipitation maps with District Division (DS) boundaries showing daily rainfall expected during each day of the coming 10-day period. It is desirable if this information which is currently available on a computer is also made available to mobile phone users through a suitably developed App. It will also be useful if these data are displayed numerically for selected DS divisions.
Farmers will also be interested in receiving advance information on the occurrence of droughts and floods enabling them to take precautionary measures. None of the projects has addressed this issue. Further, the CRIP project specifically states that the project envisages building the capacity of engineering staff attached to the Project Unit in the Ministry of Irrigation enabling them to undertake model studies. It is desirable if these projects also include capacity building of scientific staff who are involved in collecting meteorological data and undertaking weather forecasting and strengthening the relevant institutions.
Conclusion
The UNFCCC has established several funding mechanisms to assist non-Annex I Parties to implement adaptation measures against adverse impacts due to climate change. Sri Lanka was successful in securing funding on three occasions for implementing projects that would enhance resilience against climate change impacts. Two of these are specifically for improving the resilience among farmers in the dry zone to climate change. The other is to improve resilience to climate change in 9 river basins prone to flooding. These projects are to be implemented by different government agencies and there does not seem to be any effective coordination among them.
Of these three projects, only one is being funded by the Green Climate Fund, while the other two are loans received from the World Bank which need to be repaid. The three projects in their objectives do not make any reference to two on-going reservoir projects initiated by the government at high cost as a means of adaptation to water scarcity in the dry zone in affected areas. The development of physical infrastructure to provide water to farmers must go hand in hand with improving their resilience to climate change through other means, but there is no evidence of such coordination.
The projects don't seem to recognize the importance of the role played by scientists in collecting scientific data and analyzing them with view to making suitable forecasts which will help the farmers to be ready for any forthcoming extreme events be it floods or droughts.
The implementing agencies in the latest projects are six Provincial Councils.  This writer will not be surprised if Councilors from the six Councils are sent on  a study tour to foreign countries with the allocated project funds, as the first step of the project, to learn about implementing adaptation projects!