April sees drop in electricity generation
As It Happens
Jun 21, 2020
Sri Lanka saw a 22.7% drop in electricity generation in April this year, says a press release from the Public Utilities Commission of Sri Lanka (PUCSL), quoting data received by the Ceylon Electricity Board.
According to the release, electricity generated in April had been 964,043 MWh as against the 12,46,863 MWh produced in January this year.   The volume generated excludes non-conventional varieties such as solar, mini-hydro, biomass and wind.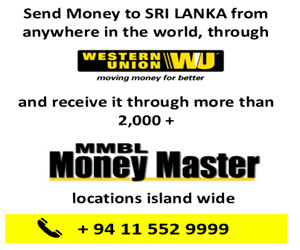 The release states that usually the month of April sees a reduced generation of electricity owing to the Sinhala and Tamil New Year. However, it is believed that country-wide curfew imposed during the early months of the year, as well as the closure of the hotel, manufacturing and other industries owing to COVID-19, would have contributed towards the reduced generation of electricity this year.
The PUCSL release states that the country generated 12,46,863 MWh of electricity in January,  and 1,228,279 MWh  and 1,206,069 MWh in February and  March respectively.
Between January and April this year, 41% of electricity had been generated through coal, while thermal oil produced 38% and major hydro projects produced 21% of the total electricity generated.
The release also states that of the total electricity generated during that same period, 25% had been produced by oil power plants operated by independent power producers or  through thermal oil plants owned by the private sector.  According to available data, the oil power plants operated by the Ceylon Electricity Board had generated 13% of the total electricity produced during the January to April period this year, the release adds.