Balkrishna Doshi – the Pritzker Prize Winner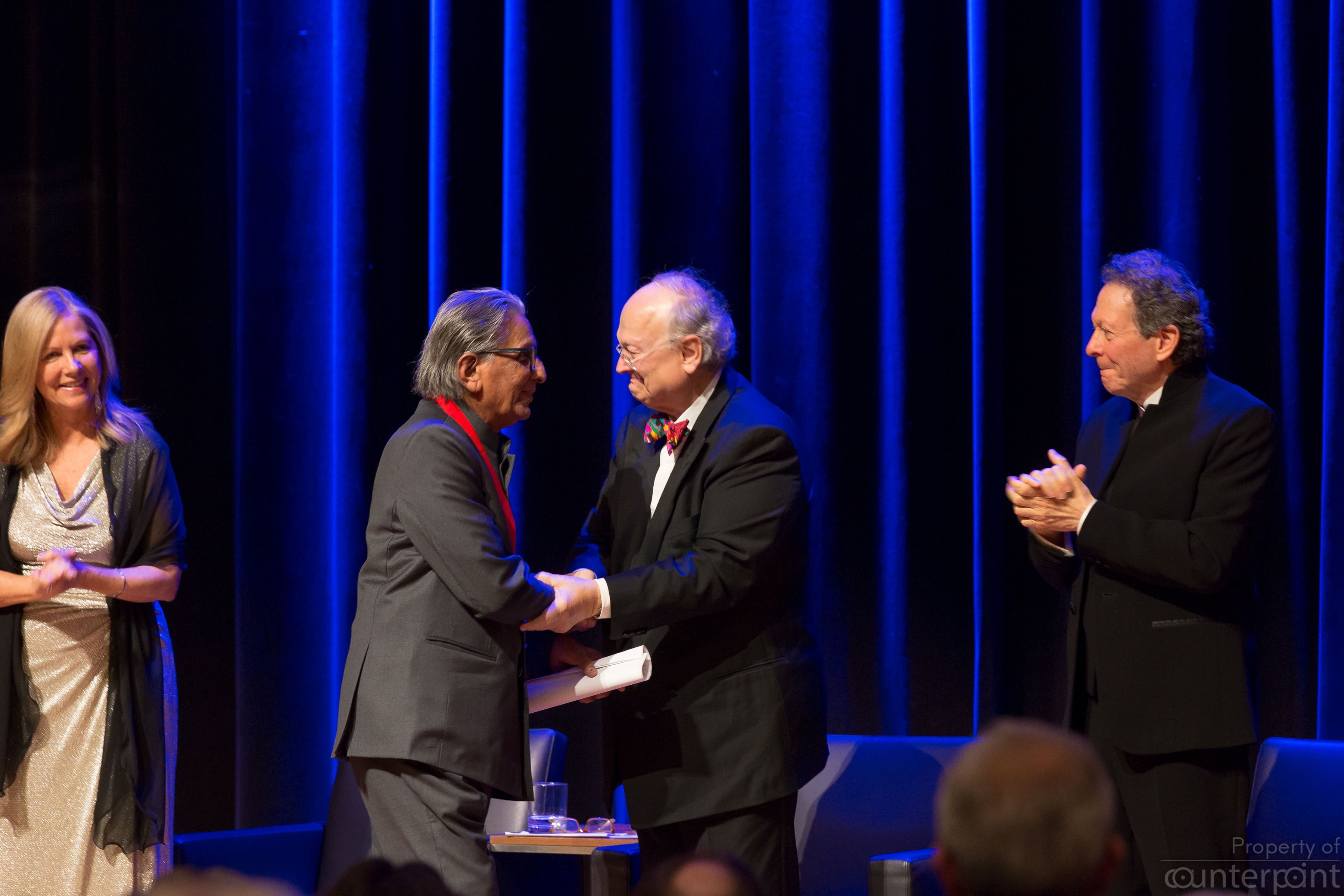 Balkrishna Doshi, was selected as the 2018 Pritzker Architecture Prize Laureate .Here he is being congratulated by Glenn Murcutt, Chairman of the Jury, while Tom Pritzker, Chairman of the Hyatt Foundation which sponsors the prize and Martha Thorne, Executive Director of the Jury look on. The award ceremony took place at the Agha Khan Museum, Toronto in May this year.
The profession of Architecture in South Asia received an incredible boost last month when the 2018 Pritzker Prize, the field's highest accolade was awarded to India's Balkrishna Doshi for his exceptional contributions to humanity and the built environment.
The energetic and young at heart 90-year-old is the first Indian and South Asian to win the Prize since its inception 40 years ago. Awarded each year by the Pritzker family in Chicago through its Hyatt Foundation, the Prize is often described as "architecture's Nobel."  This year the award ceremony was held atthe Aga Khan Museum in Toronto in May 2018.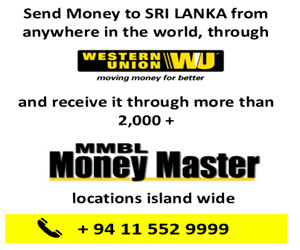 In its citation, the Pritzker Jury wrote: Indian architect Balkrishna Doshi, known to all as Doshi, has been practicing the art of architecture, demonstrating substantial contributions to humanity, for over 60 years. The Prize is in recognition of his "exceptional architecture as reflected in over 100 buildings he has realized; his commitment and his dedication to his country and the communities he has served, his influence as a teacher, and the outstanding example he has set for professionals and students around the world throughout his long career."
The Jury emphasized that Doshi has always created an architecture that is "serious, never flashy, or a follower of trends." He has always worked with a deep sense of responsibility and a desire to contribute to his country and its people through high quality, authentic architecture. His architectural solutions were always acutely contextual taking into account the social, environmental and economic dimensions, and hence"wholly sustainable."
From Pune to the Pritzker
The seeds for this journey were sown when Doshi was still a child growing up in Pune among a family of furniture makers, learning instinctively the lessons of proportion and developing an aptitude for art which led him to join the Sir J.J. School of Architecture in Mumbai in 1947, the year India gained Independence from the British.
Doshi fondly recalls the series of serendipitous events that led him on a ship from India to London and then to the Paris studio of the giant of International Modernism,Le Corbusier, where Doshi discovered in him a mentor and spiritual guru who spoke endlessly (in a philosophical manner reminiscent of his grandfather) about a pact with nature about the joy of sun and shadow, about the sheer wonderment in spaces.
When Le Corbusier was appointed by Nehru to create Chandigarh, the newly planned capital for the Indian states Haryana and Punjab, Doshi returned to India to supervise these buildings plus four others, including the Mill Owners' Association Building and Shodhan Villa that Le Corbusier was building in Ahmedabad, the hometown of Mahatma Gandhi.
Ahmedabad appealed to him and he set up his permanent home and practice here and when he got the opportunity to build the first Indian Institute of Management he collaborated with American architect Louis Kahn who had just started working on the award-winning Salk Institute in San Diego, California.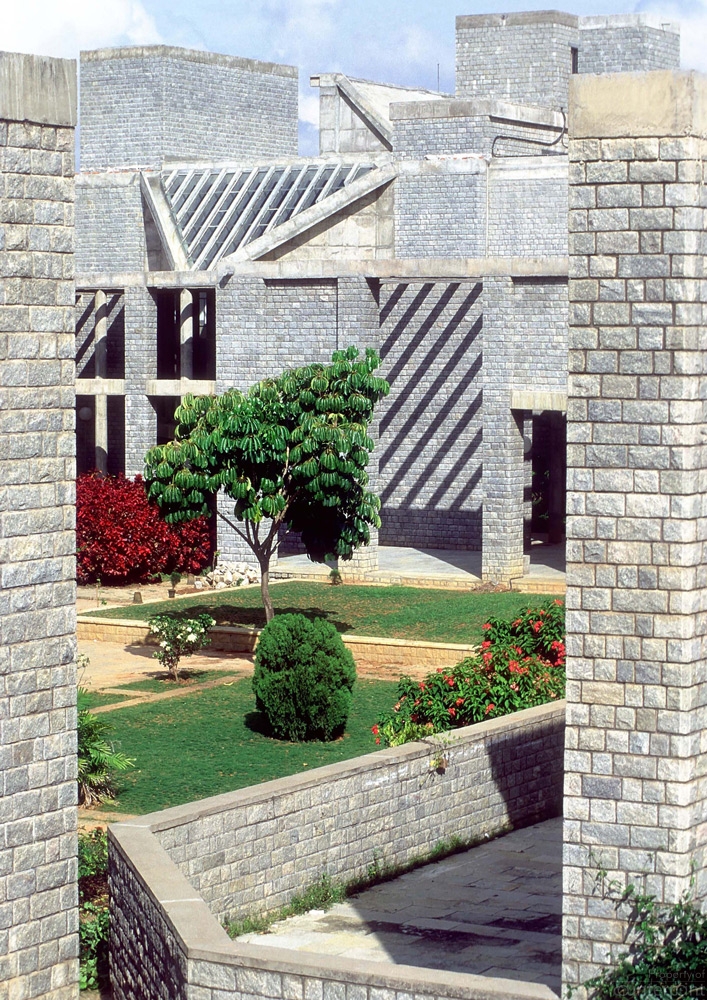 With Le Corbusier and Khan both working on projects here, Ahmedabad suddenly became a focal point for ground-breaking architecture, inspiring Doshi to join others in dreaming big. The School of Architecture and Planning (now known as CEPT University) was one of the outcomes of the big dream. Doshi established CEPT with the central ethos of "education without doors and boundaries" including a mixed curriculum and an international roster of visiting faculty. CEPT quickly became the creative heart of Ahmedabad: a constant place of interaction for students, architects, artists and visitors with an interest in creativity. Amid the forest of Margosa trees and gentle grass mounds, Doshi's robust brick and concrete buildings created spaces and places for indoor and outdoor learning and experimentation.
The Indian Institute of Management in Bangalore (IIMB) is a further expression of his belief that "a campus should be meandering and connecting." This forested oasis in the heart of bustling Bangalore comprises a series of pergola-ed, shaded and luxuriously planted 'streets' dissolving the distinction between interior and exterior space –education happens in between classrooms as much as in them.
Sangath, his iconic studio in Ahmedabad, is a site of architectural pilgrimage for architects from all over the world. A visitor is taken on a journey that appears initially to be directed towards the principal vaults, but is instead diverted to a walk through meandering gardens, terraces, cascading water and stairways and finally led to enter the vaulted space at its opposite end: a master of spatial progression at work.
Similarly with the art gallery, Gufa in Ahmedabad that he designed for artist Maqbool Fida Husain there appears a playful, spirited contest between artist and architect. In this sunken cave-like structure under mosaic-lined domes he created a unique gallery devoid of a single perpendicular surface.  Husain responded by painting and sculpting on every varied surface of the combined floor-wall-ceiling, and on the outer domes as well.
From very early in his practice Doshi was consumed with a passion to build housing for lower income groups and in 1954 he stated: "It seems I should take an oath and remember it for my lifetime: to provide the lowest class with proper dwelling."  Over the years he remembered the promise and built several projects with shelter as just one aspect;  he was devoted to the entire planning of the community illustrating his understanding of how cities work and the importance of urban design.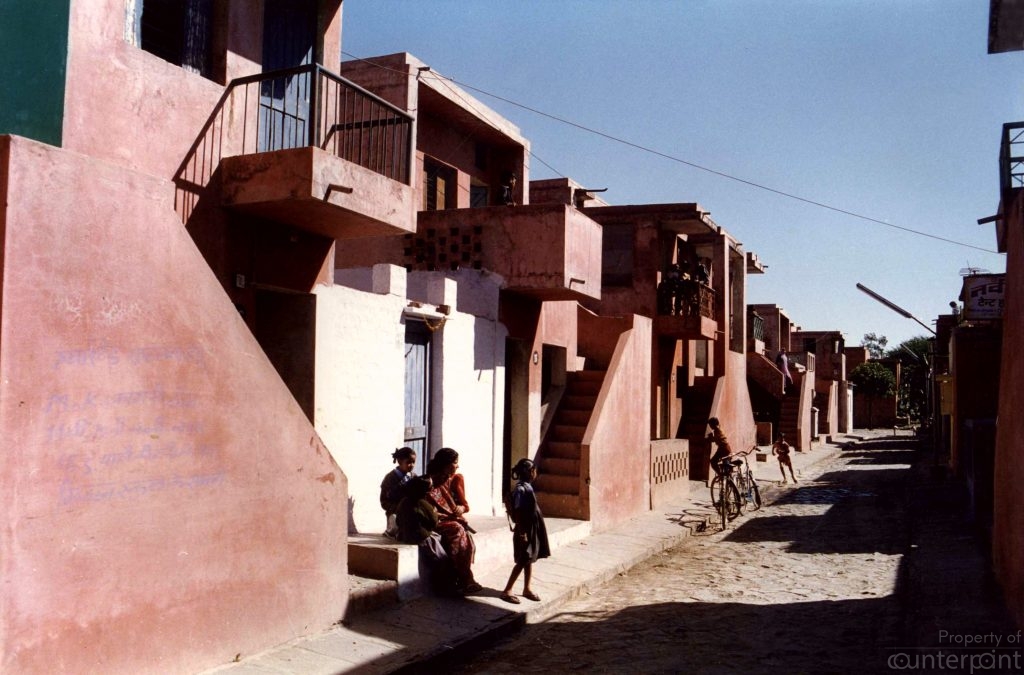 His most celebrated work in social housing is at Aranya in Indore where over 80,000 residents live in 6,500 residences ranging from simple one-room units to spacious homes.  Communal and private spaces are interspersed with transitional areas within overlapping groupings of dwellings, courtyards, and passages.With Doshi's active encouragement, residents have added to and personalizedthe dwellings as they wished, creating one of the most remarkable achievements of architect-designed participatory urban mass-housing in contemporary times.
Connection with Sri Lanka
Doshi has had a long connection with Sri Lanka including as an examiner at the Architecture Faculty of the University of Moratuwa where he inspired numerous students and faculty with his spirit and wisdom. Doshi reveals that he has great admirationfor Sri Lanka's architecture giant Geoffrey Bawa,   "I admire Bawa for his work and especially that he never professed anything; he did good work and he disappeared but people continue to really enjoy his work."
Doshi says his favourite Bawa work is his city house at 33rd Lane in Colombo 3, "Four houses put together and a Rolls Royce standing there!" He recalls with pleasure the time he visited Bawa at his home,  "he took me up the narrow staircase onto the terrace and we had a wonderful meal there and we chatted quietly." That was the experience he remembers and relishes. "Experience and memories are what count the most."
Then he continues in true Doshi style;  "find out which experience has touched you, which has always haunted you, they were the ones that made some impact on you."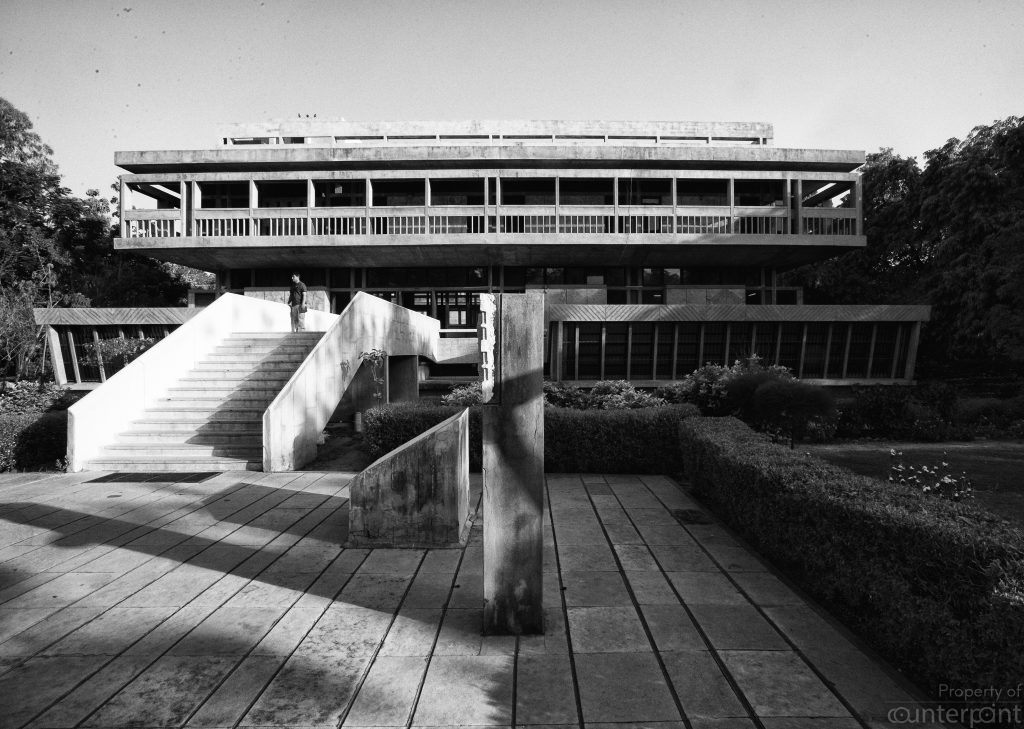 In conversation
JH: In your journey, space has always been sacred and framing joy has been your mantra – how can you pass this on to the next generation of space makers ……what would you like them to consider in order to keep this mantra alive in the 21st century?
Doshi: In my journey there are no mantras but I think there is something called enchantment.  Suddenly you get surprised and something happens to your skin, your pores open up and you stand up and say, Oh my God! This I had never seen!" So the only thing I can say to people is become more sensitive, open your eyes and try to remain a child, be curious, be inquisitive and look at what you have not seen before. I think that's all I would say.
JH: What direction would you like to see architecture take in the future? Do share your intuitive wisdom about the direction space making should take to bestow wellness and joy on the users of these spaces.
Doshi: I don't know, because I don't know what future is, I work with the present, I try to do whatever I can. At that moment what strikes me, I do it. I work on every project with my instincts, my feelings and my behaviour.  For example, my house and Gufa are far apart, also the school of architecture (CEPT). I think they are far apart because creation is something which is impulsive, you grow through this, you enjoy it and then you ask only one question, "Is this what I have done?"
All goals are with constraints …. constraint is always there. You have to jump over the constraint, that is how you think about a goal.
JH: Sustainable architecture is the buzz these days and many seem to be getting trapped in sustainable labelling and box ticking – as a pioneer of sustainability what do you think should happen to ensure an attitude of sustainability is engrained/enshrined in the entire process of building?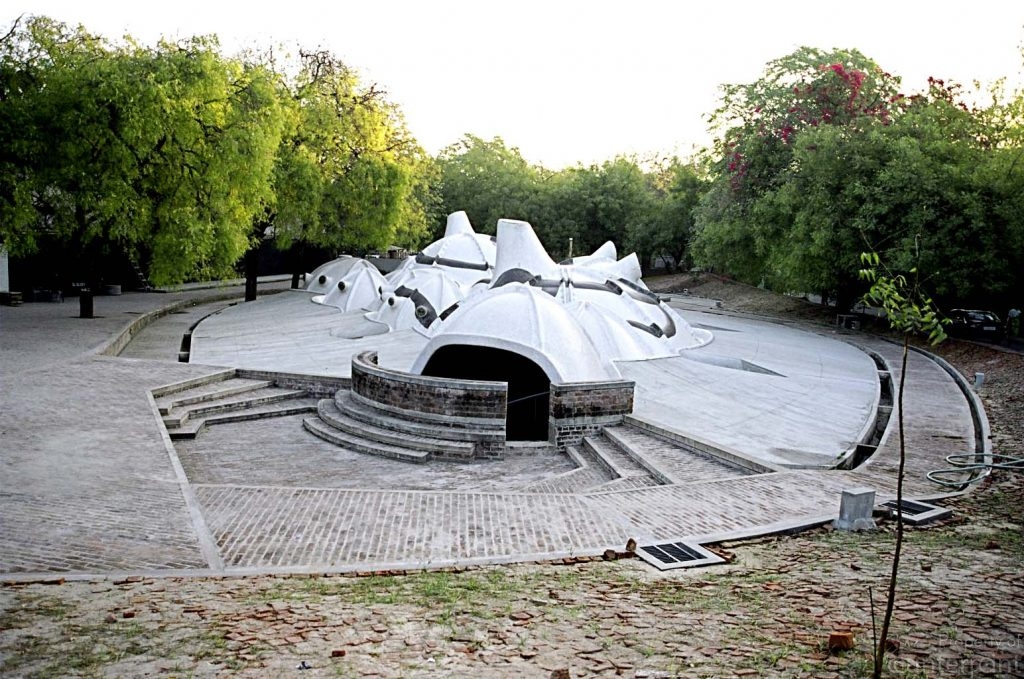 Doshi:  There is nothing like sustainability and pioneering, I think you just survive. And what survives, lasts long. So I am saying that I am a human being and I sustain myself. What am I showing? Sustainability?  All these words are (coined) by historians: they talk about sustainability, functionality this and that. I don't believe in all this. My philosophy of life is, 'Be a child, read stories. I always read Ramayana and Mahabharata, this morning I was thinking that there are so many gods and so many people, which God is yours and how did you get that God with an elephant's head, Or a monkey God, or a God with Garuda. So I think this is really what is happening about things. There are no theories and nobody is a pioneer.
Please see Photo Essay for more of Balkrishna Doshi's  work