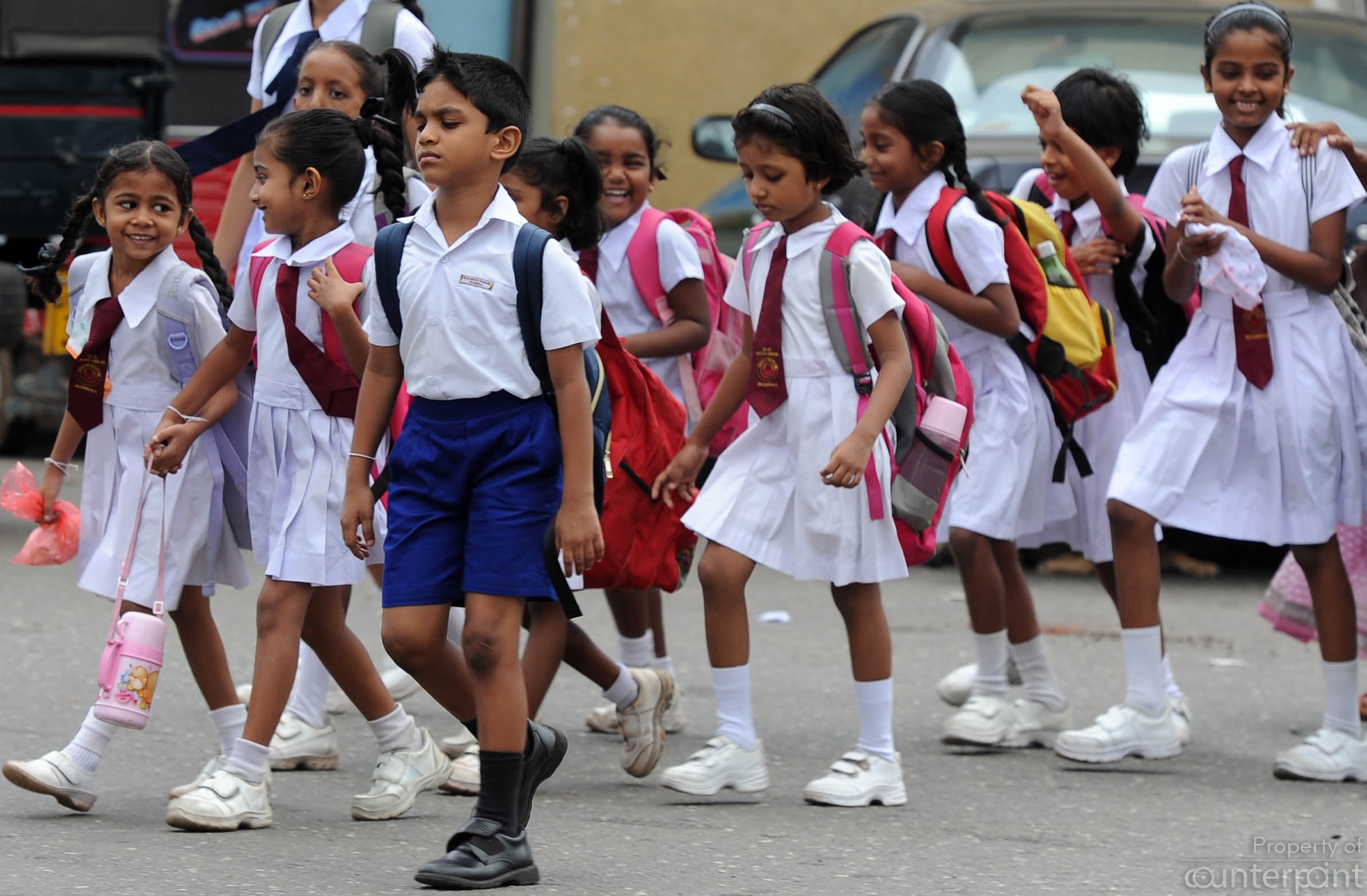 The clamour for better placed schools means children must travel several miles, often by bus or van, to get to the school of their parents choice.
UPFA Member of Parliament and former Minister of Education Bandula Gunawardena has taken umbrage over the fact that a student of an international school has been ranked first in the Arts stream amongst the candidates who sat the 2018 GCE Advanced Level examination.
Talking to the media, the UPFA Parliamentarian accused the government of conspiring to privatise free education, claiming that a private candidate had been ranked for the first time in history, and that it is unfair by government and semi-governments schools.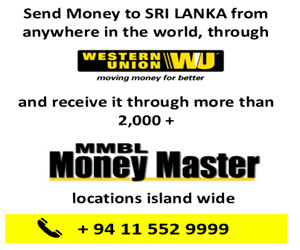 According to Gunawardena, exam rankings should apply only to students studying in government and semi-government schools.  He seems to forget that there are many privately owned schools following the local curriculum and their students have been appearing for both GCE ordinary level and advanced level exams for decades.
There have also been instances where students of schools, equipped with good facilities and the best teachers register as private students from their family seat, acing the exams and also getting university admission because the higher Z-score rankings required from those from the more affluent schools do not apply to rural areas.
In raising a non-issue, Gunawardena seems to want to add more divisions to an already fractured nation
A local newspaper quoted the Commissioner of Exams B. Sanath Pujitha as stating that students of international schools have never been barred from sitting the local exams. The Commissioner has claimed that one international school student each in 2013 and 2015, two in 2016 and six in 2017 were ranked amongst the top ten. In fact, the Commissioner claims the international school students have been appearing for local exams even when Gunawardena was Minister of Education.
So, I guess Gunawardena has woken from a deep slumber, like Rip Van Winkle, to imagine yet another conspiracy theory;  this time in the education sector!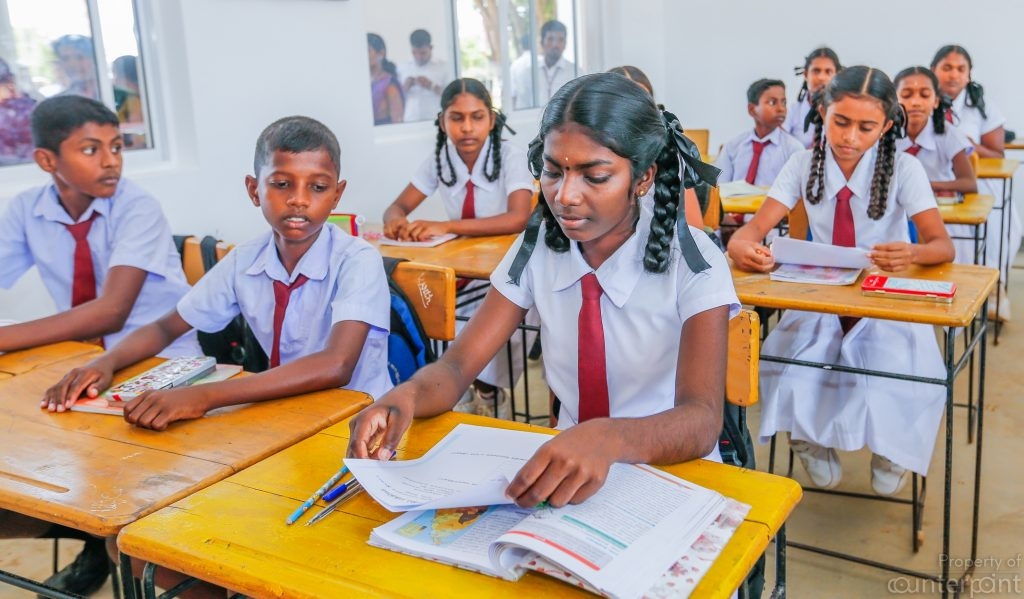 That the education system is anything but fair is a moot point. While we boast of free education, in reality there is nothing free about it. Almost every child studying in this "free" system must also attend private tuition classes.  Teachers seem to prefer to do their teaching in tuition classes rather than in school.  Private tuition has become such a great business that there are tutories springing up everywhere, with tuition masters advertising their capabilities on TV and on every available space outdoors.
Successive governments have failed to arrest the private tuition trend. Nor has any government made an effort to distribute resources in an equitable manner throughout the country.  Instead, the best teachers, the latest facilities, large playing fields and swimming pools etc. are concentrated only in a few select schools.  This inequality of the allocation of resources is apparent even amongst schools in Colombo.
The BBC Sinhala Service recently reported about the, "Gurugoda Junior School" in the Horana education zone in the Western Province, where the lack of class rooms had resulted in very few students attending the school. In 2010, when a new principal took over, there were no students in the Grade 1 class.  His efforts to obtain a bus that was no longer road worthy and converting it to a class room has borne fruit.  The "bus school room" is still in use.
That is just one instance of the State looking the other way, and wasting precious resources on utterly useless enterprises instead of developing the school system. That's saying nothing about the very many other areas such as poverty alleviation, farm to market roads and public transport  that are continuously overlooked by power hungry politicians, who only concentrate on vote getting gimmicks.
While children living in close proximity to the so-called better schools have to struggle to gain admission thereto, the affluent and the powerful breeze through the admission process, even though their residences are miles away. The number of school vans and busses ferrying children to and from school to far-off places is a testimony to this corrupt practice that has been around for decades.  Parents who could ill-afford the bribes and lack influence are hard put to admit their children to schools that are virtually at their doorstep; they are compelled to opt for schools that are underserviced. It is also a known fact that the so-called powerful government schools have a surplus of teachers, (who take it as their right to teach only in those schools), while less sought after schools have to make do with a meagre cadre.
As we report in this issue, the education system in this country needs a complete overhaul. Students coming out of the local system lack the skills of their private and international school peers. With little or no outside-the-box teaching and poor critical thinking abilities, those who pass through the local system of education find it difficult to gain suitable employment. Doing away with the teaching of English has resulted in entire generations having to seek extra help in that language if they are to climb the ladder of career success or compete globally. The quality of state-run schools is such that even middle income earners scramble to get their children in to private or international schools in the hope that their offspring would have a fighting chance when it's time to enter the job market.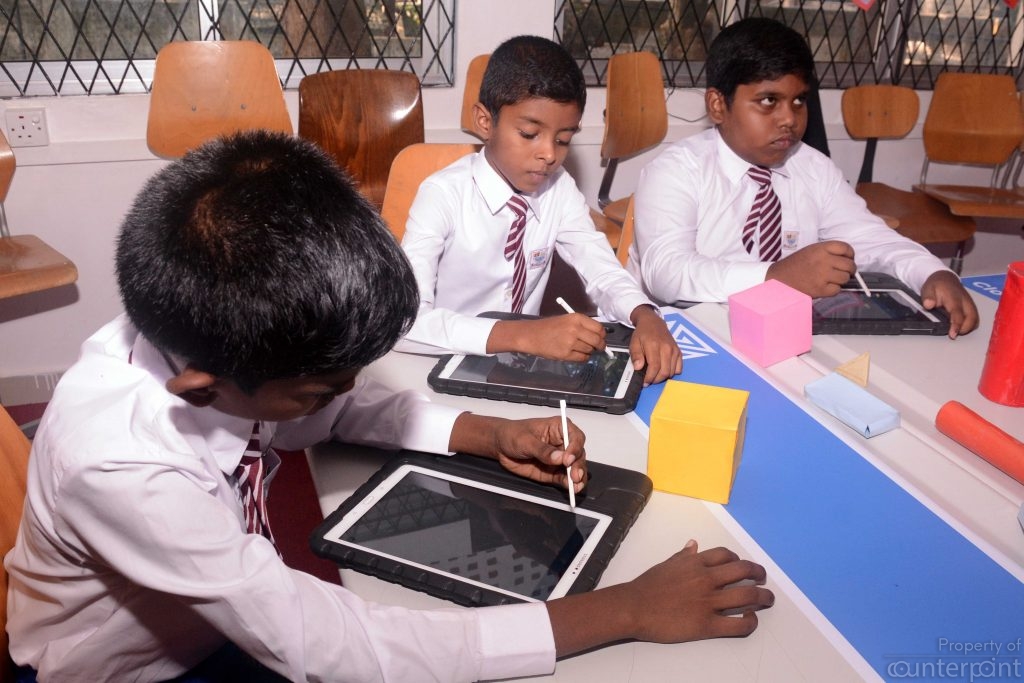 Free education in Sri Lanka must be exposed for what it is—a farce.  Gunawardena and all Parliamentarians must hang their heads in shame for not having the courage to completely overhaul the system and ensure every child in this country has equal access to quality education. It is only then that we would we be able to say that our system of education is free and fair. If Gunawardena is truly upset by the unfairness of this system, he should lead the change instead of spouting conspiracy theories on every imaginable subject.
The public expect parliamentarians to formulate policies that are beneficial to the country. Whether in government or opposition they should not forget that their role is to move the country forward, instead of wasting precious time and public money on conspiracy theories and seeking to further divide the nation.
A sound education policy where resources are distributed equally, ensuring a level playing field for future generations is the need of the hour.  Mr. Gunawardena would do well to spend his energy doing just that.  Perhaps he could try to earn the title of "Father of a truly free and fair education system!"