Can Cosmetic Changes Unite a Nation?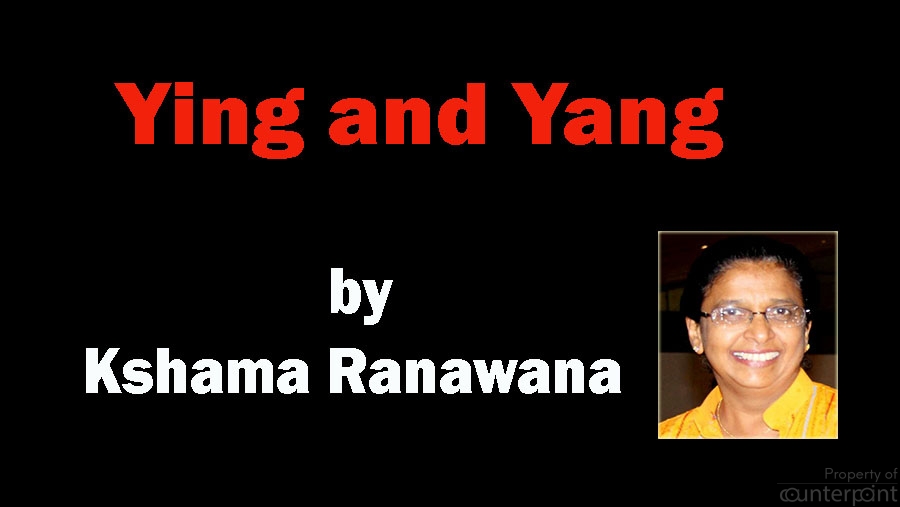 February 4th has come and gone, and Sri Lanka marked its 73rd year as an Independent country.
The celebration was not as grand as other years; the organisers thankfully seemed to have taken the Covid 19 pandemic and its consequences into account, keeping to a smaller guest list and less display of military might and pageantry.
Simultaneously, residents living in the East of the country began a protest march to the North of the country. Dubbed the "P to P" to denote the march was from Pottuvil in the East to Poliganty in the North,  as the march gathered momentum, we saw a coming together of Tamils and Muslims, perhaps for the first time in decades.
Neither a Court ban nor inclement weather protestors encountered in some parts deterred them.
For the Tamils, it is about holding onto their lands, which they claim are being lost to Sinhalese who are being settled in the North and the East by the government.  They are calling for the release of all political prisoners and are also seeking information of their missing family members.   In fact these past years, families of the disappeared have protested and wailed and held vigils; the only outcome has been the setting up of the Office of Missing Persons by the Yahapalanaya government.
Muslims too have faced various forms of harassment in the recent past, but the most painful issue has been the current government's insistence that every person who succumbs to the coronavirus must be cremated.  Muslims have tried every avenue possible, from appeals to the President and the filing of fundamental rights petitions to have the decision changed, to no avail.  The government is digging in its heels, though, the world over, both burial and cremation is allowed, and despite an expert committee stating that as long as all health safeguards are followed, no contamination of soil or water could occur, there has been no change in the decision.
Then on Friday, February 5th, workers on tea plantations went on a strike.  It's been more than three years since plantation workers have been agitating for an increase in their daily wage.  They are asking to be paid Rs. 1000.   With Plantation companies claiming they cannot afford the increase, and politicians making varied promises, one trying to outdo the other when on campaign, the wage increase seems to be stuck in the corridors of administration.
Plantation workers were joined by business that put up shutters for the day, and school teachers who reported sick.
Just one tiny gesture towards reconciliation between Tamil and Sinhala speaking communities that took place between 2016 and 2019; and that was the singing of the National Anthem in both languages at Independence Day celebrations.   In 2020 February a group of civil activists protesting the government's decision to sing the anthem only in Sinhala, gathered near Colombo's general cemetery to sing the anthem in Tamil.  While no such action took place this year,  a group of Sinhala and Tamil speaking girls in Vavuniya, showed immense courage on February 4 this year, when they sang the anthem in each other's language!
There are a myriad issues that need to be resolved.  Equal access to education is one.  This pandemic era, the gap between haves and have nots and the urban and the rural students became all too clear.  Estimates indicate only 30per cent have access to online education.
But while all of these issues are allowed to fester, we have a group of people who believe Independence Day should not be marked on February 4 but on May 22.   That was the day in 1972, when the then Prime Minister, Sirimavo Dias Bandaranaike, cut all ties to monastic rule, and with the promulgation of a new constitution changed the country's name back to (Sri) Lanka from Ceylon and instituted a Republic.
And now we hear that changes to the National Flag are being discussed.  At least, that is what Defence Secretary, retired Major Kamal Gunaratne is reported to have stated.  The government, he says has received several proposals in this regard.  Indeed, in recent years we've seen a group of people sporting a flag that  that does represent the minority communities; the green and orange stripes are missing,  instead it shows a lion on a deep maroon background with four Bo leaves on each corner.
Let's hope that there will be a healthy discussion and views of all stakeholders taken into account, regarding both of the above mentioned before if ever, such changes are introduced.   Let's hope there is transparency.
But, are these cosmetic changes the need of the day?  It's been seventy three years, and it appears that none of the concerns of communities that are numerically smaller or economically challenged have been satisfactorily addressed.
Indeed, in 1948 Sri Lanka, or Ceylon as it was then known, simply changed hands from one set of administrators to rich and well-known local families, who were quite happy to continue with the status quo.
MP Dr. Harini Amarasuriya (NPP/JVP) reminded us, during a zoom discussion organised by Ramya Lanka, to mark Independence Day, despite being a small island nation, home to a diverse group of people, we fail to celebrate that diversity.
Samagi Janabalawegaya MP Imtiaz Bakeer Markar decided to take the bull by the horns, when in an open letter to President Gotabaya Rajapaksa he wrote 'We live in a world where there is a greater emphasis on the protection of Human Rights. We should build a democratic society that is an example to the world rather than being held accountable for violations of democratic principles by international opinion. It is my firm belief that it is our collective responsibility to ensure an open discussion within ourselves to create a consensus to protect democracy and citizen's rights rather than force our people to ask the world for help or take other extreme measures."
So what will it be?  Pandering to nationalistic forces, enforcing a majoritarian mindset amongst the Sinhalese or commencing a genuine effort to understand and iron out the issues that would bring lasting peace between communities and real security?   Implementing meaningful educational reforms that support equal access to facilities to all our children and providing a reasonable daily wage to plantation workers, on whose backs a bulk of the country's economy depends?
Will there be a genuine effort to build within each of us that pride of being a Sri Lankan?  Or will we continue with our petty mindedness and divide and rule?
Just like our colonial masters, at whose feet we continue to lay all our ills?