Can indigenous knowledge help save Sinharaja?
Another threat to Sinharaja, ill-managed tea plantations making in-roads into the Forest. The struggle to protect Sinharaja has been ongoing since the 1970's.
Two things Sinharaja is fast loosing; One is its topography, the other is its indigenous knowledge. So much so, both these seem to have begun simultaneously, and are moving at a similar pace.
In search of indigenous knowledge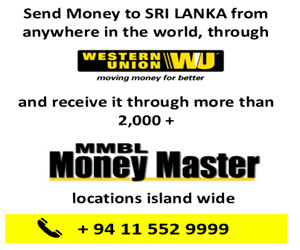 "After returning home from school those days, I used to go into the jungle with my grandfather. We went in search of herbs and creepers for his medicines" Dinusha recalled his childhood experiences, some thirty years ago. Both his grandfather and father were experts for healing fractures.
Now Dinusha runs a guest house at the foothills of Sinharaja in Neluwa (Galle district). A One time member of the Young Zoologists Association (YZA), he is a keen environmentalist as well. He hails from a native medical lineage. Both his father (apart from being a school principal) and grandfather were native physicians.
"All that past has gone. Now you don't see a child going to the forest. Even the parents don't encourage them going, because they have other things in store for them. The children are sent for tuition classes after returning from school" said Dinusha.
As much as the forest, the indigenous knowledge that is connected with Sinharaja is known to be unique. We strolled down Sinharaja with the idea of exploring at least a few of the mysteries that make it a living treasure trove. Dinusha Tharanga and Ariyadasa from the Sinharaja foothills in Neluwa joined us in this long and arduous journey.
Dinusha can still identify medicinal herbs with ease. He stopped suddenly to pick up a leaf from a creeper on the ground, "This is gonika. It is used in the treatment of fractures. It has power to join bones. When bones are broken, a porridge made out of gonika leaves and kalu heenati haal (dark fine grain) is given. This porridge is given while external salves are applied on the fractures. It is thought to mobilize calcium".
Dinusha also related the story behind its name. "Gonika comes from gonu-ke (eaten by cow). The story is that these leaves were eaten by a cow that broke its leg when it fell off a hillock and was healed".
Later, specialist Ayurvedic physician and member of the Ayurveda Medical Council of Sri Lanka Dr. Nanda Wijerathne elaborated on the medicinal value of gonika (Psychotria sarmentosa). "This plant has multiple medicinal values. Apart from its fracture healing property it has blood sugar and blood cholesterol lowering effect. It is very good for muscle pains, arthritis and osteoporosis".
Soon after, Dinusha pounced on another herb, which he identified as wal inguru (wild ginger/ Zingiber zerumbet). That too he said is used in the treatment of fractures.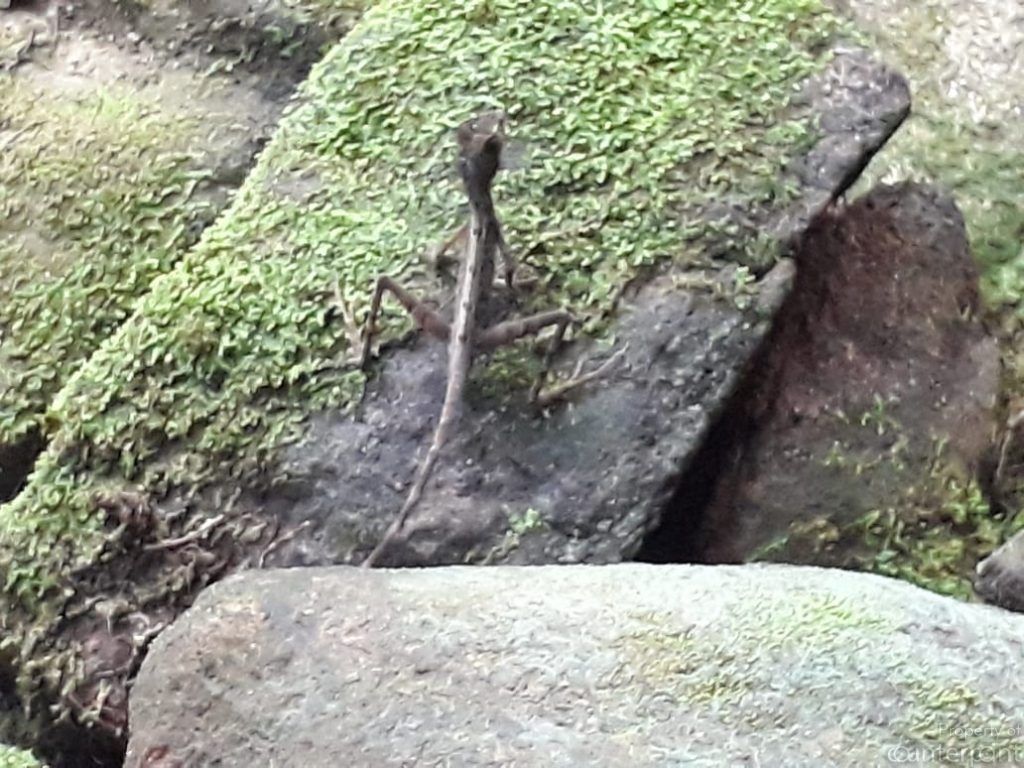 Our scout Ariyadasa, or Ari as he is affectionately called, cruised through what he called a "foot path", which we followed in silence in single file. We kept full faith in Ari as there was nothing to doubt him the way he marched along in confidently. It is important to keep pace with the others, even when tired, as one could easily get lost in the wilderness of the soggy and slippery woods.
At intermittent stoppages, either to take a few deep breaths of pristine air or to quench thirst with crystal clear water flowing at any reasonable distance, whoever spotted first the leaches crawling up his companions' bodies was quick to pick them off.
From time to time, Ari broke the silence with fragments of a famous Nanda Malini melody, in his husky tone,  that goes "Pawara Sinharajaya lee molakata, Kalugal walata vikunagena Seegiriya …." (Having given away Sinharjaya to a sawmill, (and) traded Seegirya for boulders), which reminded us of that disastrous past while simultaneously cautioning of ills of any sort that can befall Sinharaja anytime.
The history of Sinharaja's destruction
Chronologically, Sinharaja's destruction  has hit top gear since 70s. Unarguably, the worst thing ever to happen to Sinharaja was the government run logging project that continued from 1971 to 1977. Trees of Sinharaja were logged for the production of plywood and chipwood, which was halted only with the change of government in 1977.  Sinharaja was converted to a Man and Biosphere Reserve in 1978, and was accredited a World Heritage Site in 1988 by the UNESCO.
Battles to save Sinharaja
The mother of all mothers of Sinhala cinema, the nonagenarian, Irangani Serasinghe reminiscenced the struggle she along with a few others staged in the '70s to save Sinharaja. They formed "Ruk Rekaganno" (Protectors of Trees) in 1972, and campaigned vigorously against the onslaught on Sinharaja, but in vain.
"When JR Jayawardena came to power in 1977, we took the case to him. He was convinced, and immediately halted the logging project", Ms. Serasinghe still sounds jubilant about their past achievement.
One may wonder what it would have been if not for the continued struggles and public outcry to save Sinharaja since the "Ruk Rekaganno" initiative in the '70s. In the recent past this took a decisive twist when inter-alia the Centre for Environment and Nature Studies (CENS) took to the streets against a World Bank funded road building project that was wrapped in the infamous ESCAMP USD 45 million loan project, (which we hear has now been halted).
Apart from the all important two UNESCO designations, if anything tangible has come about following agitations, then that was the 2004 Cabinet recommendation to incorporate all Land Reform Commission (LRC) lands within 500 meters range right around  the Sinharaja boundary. Following much languishing and pussyfooting, to the surprise of all, the former President Maithripala Sirisena, as the minister of environment, signed a gazette notification on his penultimate day in office, incorporating the LRC lands and nine peripheral forests adjacent to Sinharaja, thus making it three times bigger overnight. As it was reported in the last issue of Counterpoint (Vol 2, Issue 24), the daunting task ahead for forest officials now, is to ensure that conservation is maintained, while addressing all the lapses of the past. How that would happen, only the time will tell.
In his mid- fifties, Ari is wiry and flexible as he has ever been. Sneaking through bushes and creepers was not at all a task for him. Like all his family members, Ari is also a part time kithul tapper, for whom Sinharaja is literally his second home.
Kithul tapping is still a popular livelihood among the male folk living in the villages around Sinharaja. Considered as one of the wonders of traditional knowledge, ancient Sri Lankan knew how to extract delicious sap from the Kithul palm's inflorescence, from which treacle, jaggery and toddy are produced.
Once tappers go to the forest, they would stay there for days on end. The kithul flower is tapped twice a day, once early in the morning and again in the afternoon.
Although Sinharaja is a strict nature reserve where human activity is totally prohibited by law, the forest officials usually adopt a soft attitude towards Kithul tapping as it is an eco-friendly practice and has been going on through the generations.
"We tappers don't even break a branch of a tree in the forest. Even for firewood we collect fallen branches and leaves", said Ari.
Ari led us to a cave for a little rest before we set off on the second lap of the journey. There were signs of recent human occupancy, with some empty kerosene oil bottles and a worn-out cane mat tucked in a corner. Immediately, Ari sensed that some (kithul) tappers had been there recently. He said there are a number of caves in Sinharaja, which provide shelter to the tappers during their days' long missions.
Ari knows every tree, creeper, herb and cry of a beast with intimate familiarity.
"That's the paw of a leopard", he spotted from a distance. He knew where the leopards roam as well as where the elephant passes.
"Elephants and other animals have tracks of their own. They come along those in search of food and go back the same way. Even if they come to a forest for the first time they can identify where these tracks are".
After awhile we came onto a surface full of mushrooms. The surface was rubbery and bouncy, and extended for some distance. The variety of mushrooms growing there are called athuru hathu (Agaricus fulvoalbus) or adavi hathu by the locals.
"This surface is called athuru hathu pola. Mushrooms sprout on this surface. We don't know how this surface is formed. Sometimes this could extend over a quarter acre. Now it's the time for mushrooms, generally in April and May. All these mushrooms are edible. They remain live for about a week", explained Ari.
Dr. Pahan Godakumbura, senior lecturer in chemistry at the Sri Jayawardenapura University, who has done research on athuru hathu spoke to Counterpoint on the medicinal properties of the "plant".
She said this kind of mushroom is very rich in phytochemicals, antioxidants, antibacterials, antifungals and even a statin like compound, which is used for lowering of blood cholesterol. She believes that it could be a source for the development of new drugs.
Commenting on her research Godakumbura said, "It is pity that there is very little encouragement for this kind of research. We could not continue the research into the second phase as the funds were not forthcoming".
Dinusha stopped us near a tree with somewhat broad leaves. "This is beru (Agrostistachys coriacea). These leaves are used for covering roofs. It is used after it is treated with smoke. It could be used for even 20 to 25 years, or even longer. In the good old days, in homes the leaves were anyway exposed to kitchen smoke".
Dinusha further said, "This is an ideal item to use in eco tourism. Foreign guests don't like asbestos. So you can cover the guesthouse roof with beru. When you cut the leaves in a branch, more leaves will come up from all around".
"This is something you can use with strict control. You can allow the villagers around the forest to harvest beru leaves under strict supervision", commented Dinusha.
According to Ari-Dinusha duo, effects of destruction are almost palpable in Sinharaja with near extinction of many plant varieties such as vesak orchid (Dendrobium maccarthiae), kukulu wewel (Calamus pachystemonus), Wallapatta (Gyrinops walla) and many varieties of ferns and bata (bamboos).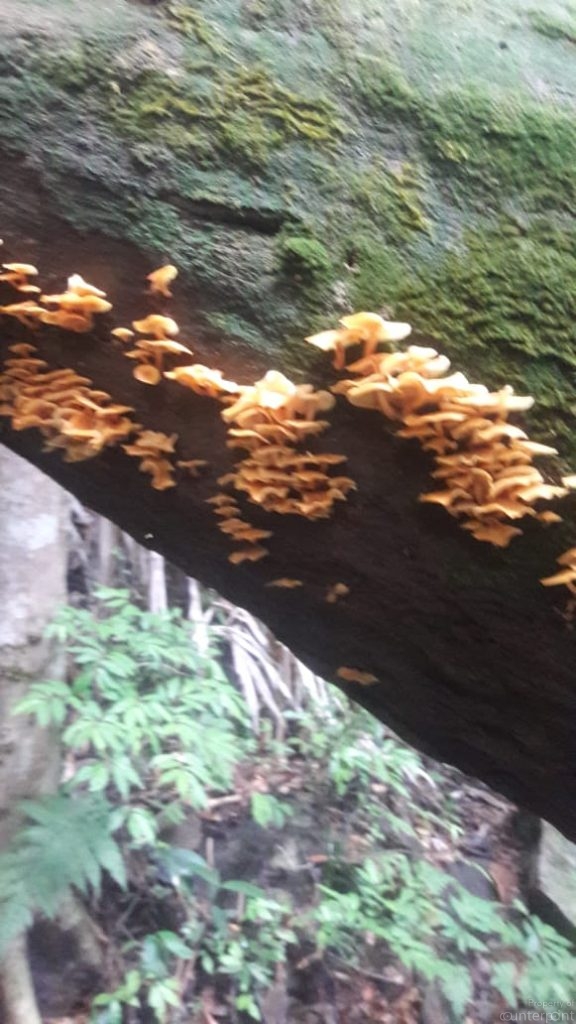 With regard to the future of conservation of Sinharaja, Dinusha observed, "You need to make children and young people aware about the importance of Sinharaja. This should begin in schools".
Furthering Indigenous Knowledge
With the assigning of strict nature reserve status to Sinharaja, human interactions with the forest were curtailed by the authorities. The villagers were banned from trespassing in the forest. They became alienated from the forest, with which they used to live for generations. Over the decades, this led to decay in the level of indigenous knowledge the villagers once possessed.
There is difference of opinion with regard to the management of indigenous knowledge in the vicinity of Sinharaja. While the forest authorities maintain a strict restrictive policy, some others favour a limited accommodative approach. We spoke to a few academics on their views on this.
Dr. Nanda Wijerathne has a balanced view on harnessing indigenous knowledge for the benefit of human kind. While acknowledging the strict nature reserve status assigned to Sinharaja and the need to preserve it, he also identified some of the controversies related to harnessing of indigenous knowledge, especially related to the medicinal plants.
"This has happened because of the pirating of many local herbs away from the country and obtaining patent rights for these products by many Western countries. Thus, there is much skepticism attached to harnessing indigenous knowledge. That is a very unfortunate situation. It shouldn't be so", said Dr. Wijerathne.
He is critical of the lackadaisical approach of the government.  "Why that has happened is because of the lack of commitment of the government. The government has no clear policy in harnessing and preserving our traditional knowledge. That has allowed people with vested interests to tap this knowledge on the sly with foreign elements with same interests".
On the authorities' strict restrictive attitude towards Sinharaja he said, "With proper governmental intervention and scrutiny we should have a programme to collect this invaluable indigenous knowledge that is still remaining with just a handful of people scattered around Sinharaja. We could even think of collecting some of the important herbs from the forest under strict observation and in a limited scale and replanting them elsewhere for the benefit of the people".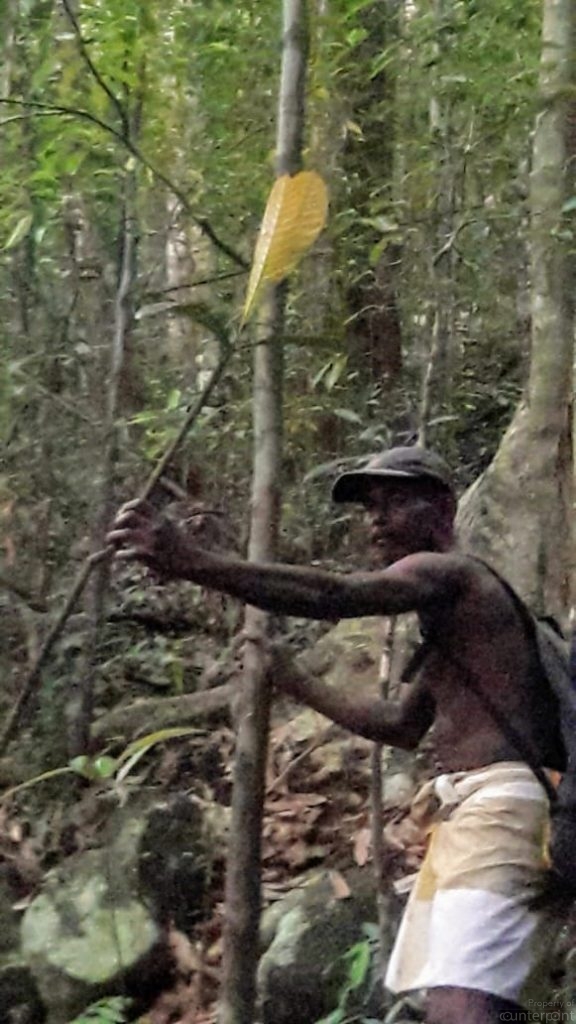 "For example, Ath demata (Gmelina arborea) is an ingredient commonly used in Ayurvedic medicines. It is an indigenous plant, but now has become rare in Sri Lanka. It is found in Sinharaja. We can collect that from Sinharaja under strict supervision, and that is not going to harm the forest", Dr. Wijerathne pointed out.
Manjula Samarakoon, senior lecturer in Geography, University of Ruhuna too has wealth of experience researching on indigenous knowledge in and around Sinharaja. Having many articles on the subject published in peer reviewed journals to his credit, Samarakoon is among the few academics who are actively vocal on social issues related to Sinharaja.
"The people who are versed on Sinharaja's indigenous knowledge are fast disappearing. There were about eight native physicians whom I interviewed for my research sometime back, but now I hear almost all of them are dead. For example, there was this John vedamahattaya (native physician) who came from a very reputed traditional medical family in Kudawa. He was an expert for treatment of snake bites. None of his children learned the trade from him. So now all that knowledge is lost".
About accessing, documenting and preserving indigenous knowledge, Samarakoon stressed that it has to go hand in hand with a programme that ensures the dignity and safety of the community, especially the native physicians.
"It has to be done "live". That is, they should be given due recognition for what they do and they should be permitted to do their job unhindered. They should be allowed to obtain their resources from the forest, as they once did. But now, if they are caught collecting herbs from the forest they would be arrested", said Samarakoon.