Schools Closed for a Week
As It Happens
Jul 12, 2020
The Ministry of Education announced that all schools, including Pirivena's are to remain closed the week of July 13-17.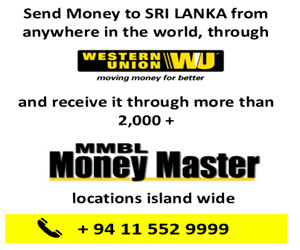 The Ministry is also requesting all private and international schools and tuition centre to follow suit.
According to a media statement by Additional Secretary (Media) Ranjith Chandrasekera, schools that had been earmarked as Postal voting centres will function as same.  Principals of those schools have been requested to ensure the schools are available for this purpose.   Several public servants will be casting their postal ballots in the next few days, to elect their representatives at the forthcoming parliamentary election.
The statement added that the decision to close schools was taken as there has been some fear amongst students, parents and educational staff over the current COVID-19 situation.   While the Education Ministry is concerned about safety of students and staff, incorrect news about the situation shared on social media, has resulted in fear amongst this group, the release stated.  It is important that students and teachers attend school with peace of mind, the release added.
Meanwhile, in a statement released earlier in the day, the Ministry of Education said that it has also set up an information centre and a hotline to collect and disseminate news pertaining to COVID -19.   All school principals and other education officials are requested to convey any COVID-19 related information from their respective areas to this Centre. According to a press statement from the Education Ministry's Media Unit information thus received will also be shared with the health authorities.
The ministry states that all relevant educational officials could share necessary information via the phone on1988, fax number 0112785818 or email info@moe.gov.lk and update authorities about the COVID-19 situation in their respective areas.
The Ministry will use this information to  make decisions about the schools.
It was only early this month that Schools island-wide began re-opening after they were closed in March, when the Corona virus was first detected in the country.  However, government and private schools continued with lessons, via e-learning initiatives and the TV.
While reports of the number of COVID-19  positive patients  had been low these past few weeks, the numbers testing positive have shot up since a patient infected by the virus was identified from the Welikada Jail early last week.  The patient had previously been an inmate at the Kandakadu Rehabilitation Centre for Drug Addicts.   Since then more than 300 persons, mostly inmates at the Centre have tested positive.  Amongst others who are infected are two lecturers employed at the Centre, both who had been in their home locations recently, resulting in nearly 2000 persons across the country being placed under quarantine.