Dark Side Of Campaign To Paint A Black Picture Of Milk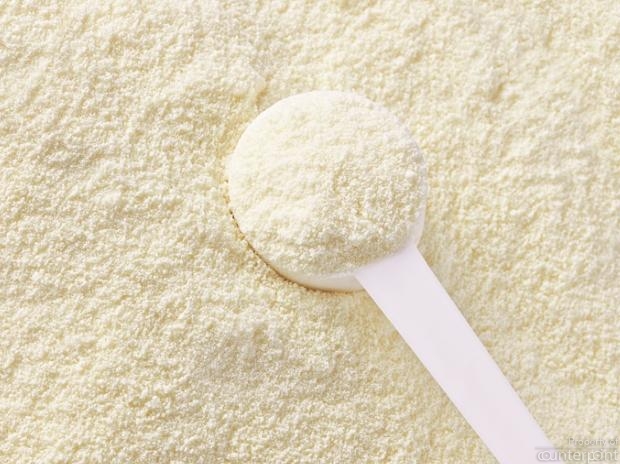 Milk powder sold in the local market carries the warning that it is not suitable for infants.
The Ministry of Health (MoH), in spite of being troubled by many unfinished battles, has opened another front. This time around, it has declared war on powdered milk, of all things.
The MoH, in a poster put out in collaboration with the WHO's country office, warns of as many as 21 dangers of consuming powdered milk. It may claim that it is trying to promote breastfeeding through that poster. We cannot but agree that breastfeeding should be encouraged at all times and there is nothing as good as mother's milk for a child especially in the first year of his or her life. However, the MoH advert (in Sinhala) does not seem aimed at achieving that objective; it only names some diseases which, it claims, afflict the children who are not breastfed. Further, it doesn't specify that it is meant for improving infant health. Instead, it has carried out a scathing attack on powered milk.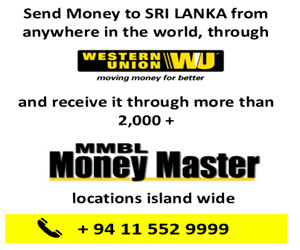 Powdered animal milk, properly reconstituted, is supposed to be similar to the milk in its freshly drawn state. However, some qualitative differences can exist because of the constituents are either extracted from or added to it. For example, fat is commonly extracted from cow's milk in commercial dried milk powder production and that is used in the production of butter etc. Some vitamins are usually added to it in the commercial production.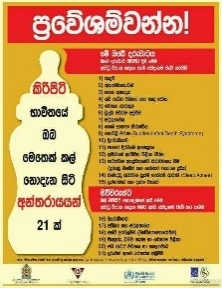 The advert at issue warns of dangers powdered milk poses to the mother and child alike. It says a child, who consumes it is prone to asthma, allergies, ear infections, high blood pressure and heart diseases, respiratory infections, deficiency in intelligence, obesity, iron deficiency anemia, sudden infant deaths, diabetes, difficulty in digestion, childhood cancers, exposure to hazardous environmental wastes, sleep apnea, dental problems and dental deformities. The dangers to the mother include diseases such as diabetes, obesity, osteoporosis, cancers in breasts, ovaries and uterus, high blood pressure and heart diseases and reduced spacing between children.
Whether a list as exhaustive as the above is meant for the consumption of the general public or that of the final year medical students is a question for the Health Education Bureau of the MoH to answer. If the ministry's target audience is the former, then whether its selected tool of communication serves any purpose other than instilling fear into the people is the question.
My concern, however, relates to the scientific and ethical aspects the health ministry's war on milk.
Scientific basis of claims
With regard to the scientific basis of the claims made by the MoH, it would be worth asking it a few questions in the hope that it will care to field them.
Are these "dangers" limited to the powdered cow's milk, or are they common to other kinds of powdered milk as well (for example, goat milk)?
Do fresh milk and liquid milk also pose these 'dangers'?
Do other dairy products e. g. curd, yoghurt, cheese, butter expose mothers and children to these 'dangers'?
What is the percentage of mothers and children afflicted with the aforesaid diseases? It would be interesting to know the opinion of the clinicians on this matter.
If these dangers are real (in terms of statistically significant occurrences), then that alone is a reason for the government to ban dried milk for children. If so, the campaign against milk should be more intensive; it should not be limited to mere warnings. The onus lies with the health authorities and not the general public to do so. They are expected to take correct decisions on behalf of the public.
If powdered milk is so bad as the MoH would have us believe, then what are the substitutes which contain the same nutrients as milk?
Aren't some of the conditions mentioned above (e. g. exposure to hazardous environmental waste) the result of contamination of food in general due to intensive commercial farming practices and common to many vegetarian and non vegetarian food items as well? As such, what are the recommendations the health authorities will make as regards food contamination especially due to high cadmium content in rice, pesticides and other harmful chemicals in fizzy drinks? Chemical contamination of food is an intractable issue in today's nutrition context, which is overarching the conventional nutrition paradigm. Thus, it needs to be addressed in its totality and not piecemeal.
       Socio-economic milieu of milk industry
Cow's milk and home-based edibles made therefrom like curd, ghee and yoghurt, have always been popular and trusted food items among Sri Lankan people. Apart from being important nutrition supplements for the rural and estate communities who account for 81.5% of the country's population, they are a source of livelihood. It is sad to note that over the years the animal husbandry and dairy sectors in the country have immensely suffered at the hands of the unscrupulous politicians and the bureaucrats who pretend to play a messianic role. There have been many instances where dairy farmers had to pour milk into wayside drains, unable to sell it because politicians and bureaucrats who favour milk powder producers turn a blind eye to their grievances.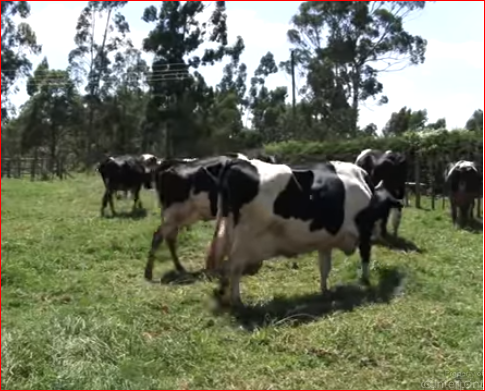 What governments should do is to develop the local dairy industry which has benefited rural and estate communities. This invariably will boost the rural economy while helping tackle the issue of chronic malnutrition, especially in those sectors. It is only wishful thinking that a war on milk will enable us to achieve these objectives. Instead, attempts to paint a black picture of milk consumption are highly counterproductive.
As for milk, the overall goal of the nation should be to achieve self-sufficiency therein. Only 40% of Sri Lanka's milk requirement is met locally. Needless to say imports account for the remaining 60%. In 2013, the quantity of imported milk and dairy products stood at 69,452.4 metric tons, which cost of Rs. 37,572 million. The total milk production in Sri Lanka in 2015 was 374.4 million liters. Of this, 305.4 million liters come from dairy cattle. About 56% of the total production is collected by processors and released into the formal milk market. The remaining 44% is utilised by the informal sector; it is consumed by producers and their neighbours.
The overall milk production in the country is subject to a number of outcomes. While part of it is consumed at the producer household level and its immediate neighborhood as fresh liquid milk, the excess finds its way into the large dairy enterprises that operate regionally. In other words, the locally produced cow's milk is used for both the community consumption (as liquid milk and dairy products) as well as in the production of liquid milk production, dried milk powder and other dairy products. Thus, attempts at destabilizing the demand side factors, a possible consequence of the MoH's propaganda, will not only jeopardise milk production programme in the country at this crucial hour but also have an adverse impact on the country's ailing economy.