Diaspora Engagement In Sri Lanka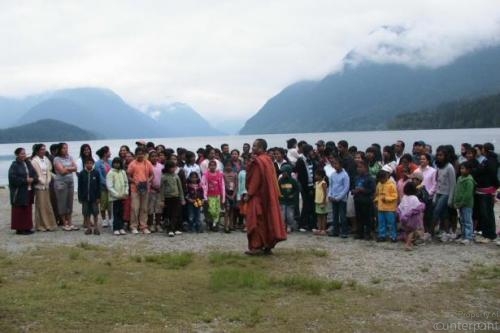 A section of the Sinhala diaspora gathered at Trout Lake in BC. Vanalanka, promotes sustainable living through knowledge transfer between tradition and the modern, building networks within and outside the country, assisting young children and youth to help the community. (Photo credit: Sumana Wijeyaratne)
The subject of the Sri Lankan diaspora can often be a contentious, politicised one.
As the war between the LTTE and government forces came to an end, especially, there were many assumptions made about the role of the diaspora that resided in North America, the United Kingdom and Europe. As an example, there is the overwhelming assumption that much of the Sri Lankan diaspora is a 'Tamil' diaspora that is unanimously supportive of the LTTE. This, however, is a misconception. The Tamil diaspora is various and full of multitudes. And the Sri Lankan diaspora itself is like a microcosm of the island; containing Sinhalese, Muslims, Burghers and other minority communities. In post-war Sri Lanka, the diaspora manifests in these many ways, sometimes as a significant development actor, other times as tourists, as dual citizens investing directly in the country, as concerned advocates for peacebuilding and reconciliation, and also as a key source for remittances into Sri Lanka.
But how can we really understand a transnational community such as a diaspora, especially one as varied as the Sri Lankan one? What different roles do they take on? What lenses of analysis can we bring to understanding those members of the Sri Lankan diaspora who are only temporarily so? How does the diaspora really contribute to Sri Lanka, and what are the obstacles to improving these assistances?
Certainly, such a topic can easily form the basis of a book or a PhD thesis. For the sake of brevity, this article focusses on the latter question, considering the improved space for diaspora engagement that has occurred since 2015. Indeed, this question was a point of particular concern for ongoing research on the diaspora convened at the Centre for Poverty Analysis (CEPA). Some concerns that showed up during the forum are discussed briefly.
There are many diaspora organisations and individuals who are already involved in development projects in Sri Lanka. Bridging Lanka, an Australian based association is an example of long-term diasporic engagement, with a focus on peacebuilding and inter-communal trust, and curating several different programmes. One of these is called The Donkey Project, and includes a clinic for disabled and ill donkeys.
Other interventions cross continents and involve direct placement of young people from a 'host' country at a Sri Lankan community service organisation. An example is comdu.it, a mixed ethnic diaspora organisation with bases in Canada and Germany. Other involvements can be more individually attuned and yet rooted in the host country's particular Sri Lankan culture, such as Sumana Wijeratna's personal experience working for Vanalanka whilst playing an active part in her Sinhala community in British Columbia.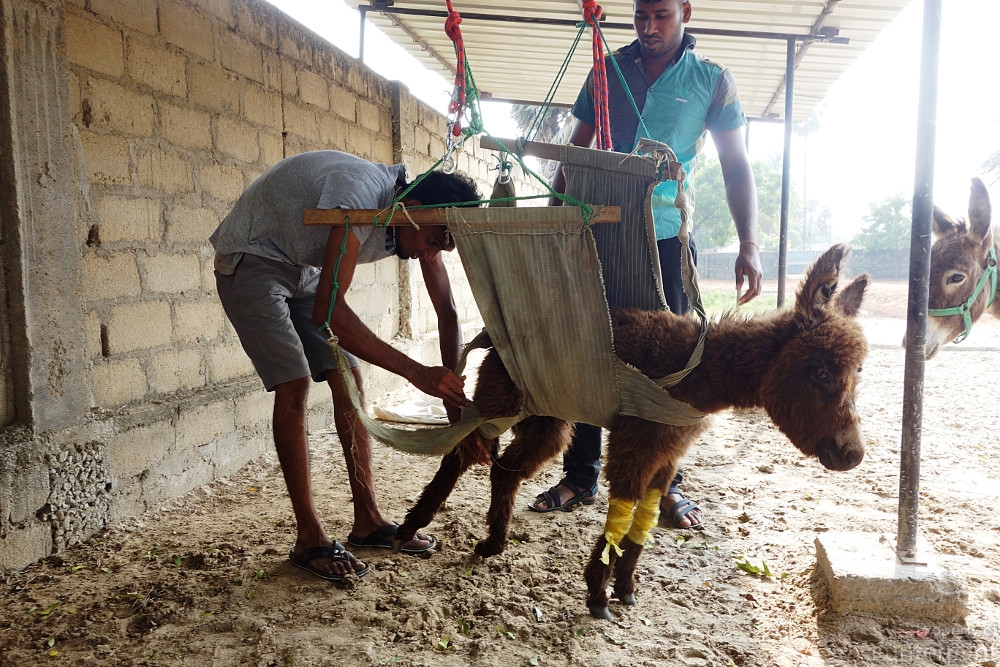 When we look at the barriers to diaspora engagement, one of the first issues raised is the problem of the overwhelming bureaucracy and red tape that is involved in working with government agencies in Sri Lanka.  Many members of the diaspora are discouraged from taking proactive action due to confusing and onerous red tape, as well as a lack of capacity on behalf of public officials to make decisions in an effective and timely manner.
For others, there is also the worry of how quickly the country's leadership changes, and the lack of policy consistency when such changes occur. As the public sector is seen as highly politicised, the same worries tend to apply for diaspora engagement in the private sector.
Another challenge is lack of information and awareness. Although many in the diaspora are heavily motivated to engage in their home country, they aren't often well informed of the needs and requirements of the country. There is also a lack of clarity on who should be approached, or of what processes should be followed, and the Overseas Sri Lankans Desk at the Ministry of Foreign Affairs does not enjoy the kind of visibility that could raise the necessary awareness and provide requested information.
There is also a lack of coordination amongst actors working in public institutes that creates overlap and duplication of development efforts. There seems to be some confusion in terms of gaining access and permission to work and invest in Sri Lanka.
Adding to the issues is the apparent lack of coordination and cooperation among diaspora actors; many are individual and isolated projects and this often raises questions about the particular biases of diaspora led development efforts.
Next, there are practical concerns raised about the stability and prudence of investing in Sri Lanka, especially due to fluctuating currency exchange rates and risks of inflation. Many bring up the problems associated with sending money back, economic instability and the outdated practice of having to pay cash upfront when investing in real estate and property.
Sri Lanka has to consider that attracting diaspora investment requires competing with the higher percentage of mortgage loans, fund provisions and tax deductions that are provided in other countries. Investors are not always swayed by a 'homeland bias', they seek return from their investment and a minimum risk threshold. Diaspora actors who have been out of the country for generations are then, also less likely to invest in their country of origin.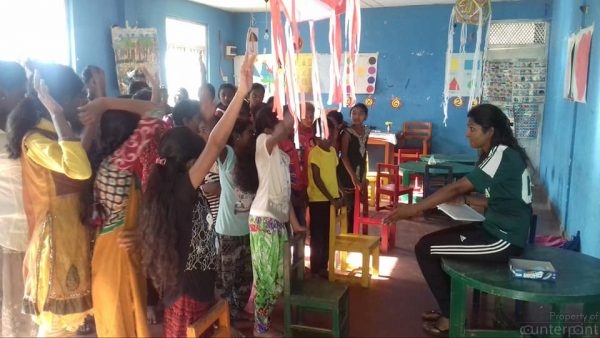 Finally, and especially for members of the non-Sinhala diaspora, political challenges create serious concerns for any kind of engagement. There is no effective political solution in the country, with issues of justice and reconciliation still remaining unaddressed. Hence, diaspora communities have little trust and confidence in the government to provide an equitable and just economic and political solutions.
The instability of the political situation, grotesquely realised in the October 2018 coup, is also a significant deterrent to any diaspora investment or development engagement in Sri Lanka. It also is the reason why the state itself chooses only to engage with those sections of the diaspora that it classes as 'moderate'. As the CEPA discussions noted, such selective engagement is not the most effective way to move forward, and to tap into the strong potential of diaspora activity.
Therefore, there is a need to continue on the ground efforts towards pushing for concrete transitional justice and reconciliation mechanisms like the Office for Reparations and the Office for Missing Persons, as well as ensuring political stability overall. The government must also work towards cutting down on red tape and streamlining bureaucratic processes.
However, the most important task is to work closely with the diaspora to understand their needs and requirements and to work harder to change perceptions both of the diaspora and within it, if the country is to successfully tap into the diaspora as a source for economic development.