Dirty Politics Ruined Sri Lanka Cricket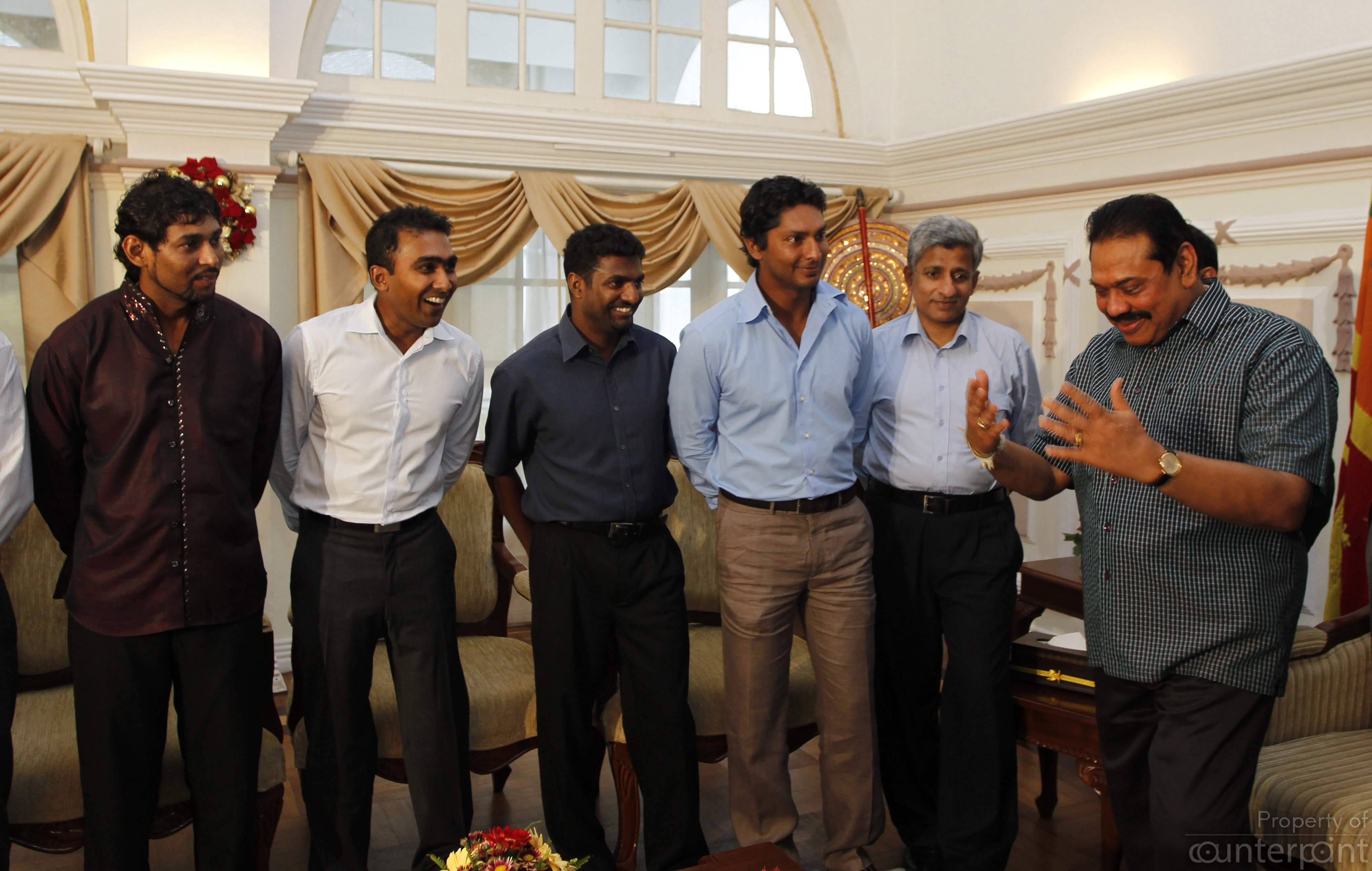 President Mahinda Rajapaksa raised cricketers' match fees by hundred percent in 2008 after a request by the players. Sri Lanka Cricket could not cope up with the pay rise and ended up bankrupt two years later.
New Sports Minister Harin Fernando has made some serious allegations; he has called the Executive Committee of Thilanga Sumathipala, which won a close cricket election in 2016, the most corrupt cricket administrative set-up in the world. Fernando subsequently asked the International Cricket Council permission to delay the cricket elections to bring the much-needed changes to the Constitution of Sri Lanka Cricket.
Sumathipala was one of the key architects of the recent unsuccessful bid to wrest control of Parliament from the UNP and Fernando could be trying to settle scores by keeping his bete noire out of cricket administration.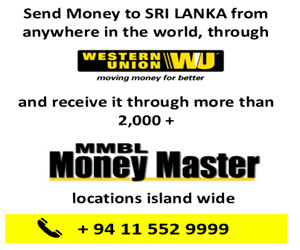 However, let the young politician be told that his political boss Ranil Wickremesinghe once prevented then SLC Chairman from attending ICC meetings and appointed an outsider to carry out those functions. The outsider was none other than Thilanga Sumathipala himself, who had nothing to do with SLC at that time!
That was in 2002, when Sumathipala was in the good books of the UNP. Poor Hemaka Amarasuriya, the SLC Chief had to stay away from the ICC meetings after being bowled neck and crop by the UNP leader's political doosra.  Amarasuriya vowed never to visit Maitland Place thereafter and has kept his word unlike politicians.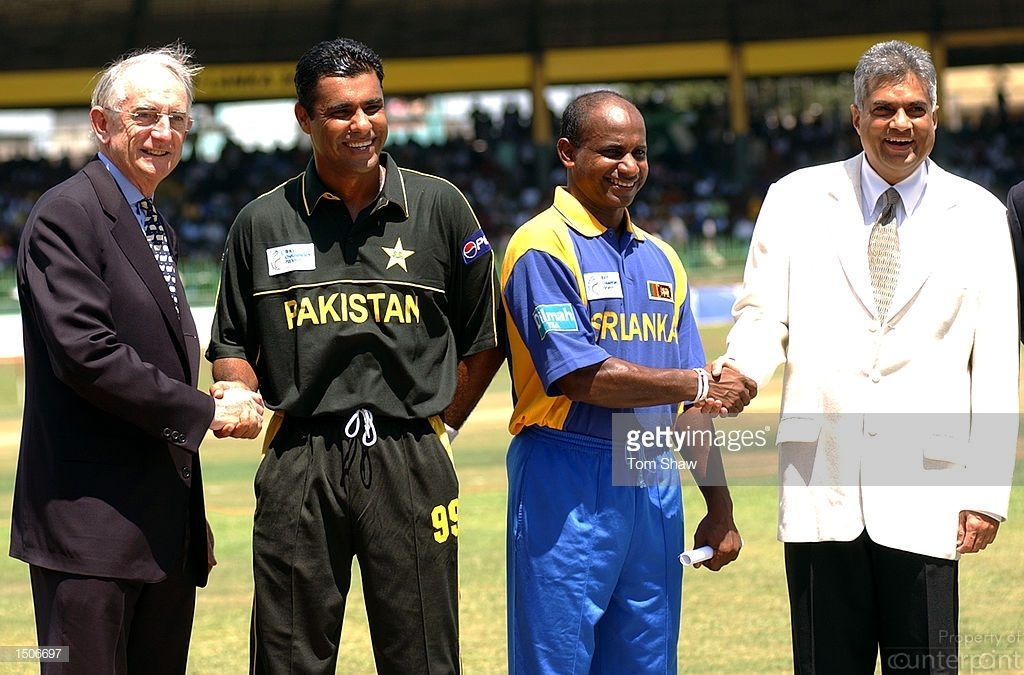 A decade and a half later, Sumahtipala and the UNP are at daggers drawn and the likes of Fernando will do all within their means to keep him out of office. As the Bard has said, 'Misery acquaints a man with strange bedfellows.'
Fernando is not alone in playing politics with the sport. His predecessors have done far worse things and got away with it.  Harin will do well to learn from the blunder of another Fernando—Johnston. He was Wickremesinghe's Sports Minister from 2002 to 2004.
The national cricket team had taken an unassailable 2-0 lead against lowly Zimbabwe in 2002. The Selection Panel decided to rest Marvan Atapattu for the dead rubber in Kandy. They had picked young Chamara Silva to make his debut. It was the right call as Silva was making loads of runs in domestic cricket. Atapattu and his opening partner and Captain Sanath Jayasuriya were the best of buddies. Atapattu wanted the skipper to intervene. A loyal friend to loved ones, Jayasuriya took the extreme measure of making an appeal to the Sports Minister to let Atapattu play.
Fernando requested the selectors to retain Atapattu. When the selectors refused to go back on their word, Fernando sacked the entire selection committee and named new selectors who chose to curry favour with the senior players. The status quo remained and young Silva was axed. He had to wait four long years to make his Test debut.
The Sports Law says that the Sports Minister has to approve every team that is selected to represent the country. This rule was introduced by the much respected Sports Minister K. B. Ratnayake to usher in transparency. But subsequently several Sports Ministers, irrespective of parties, have abused the Sports Law.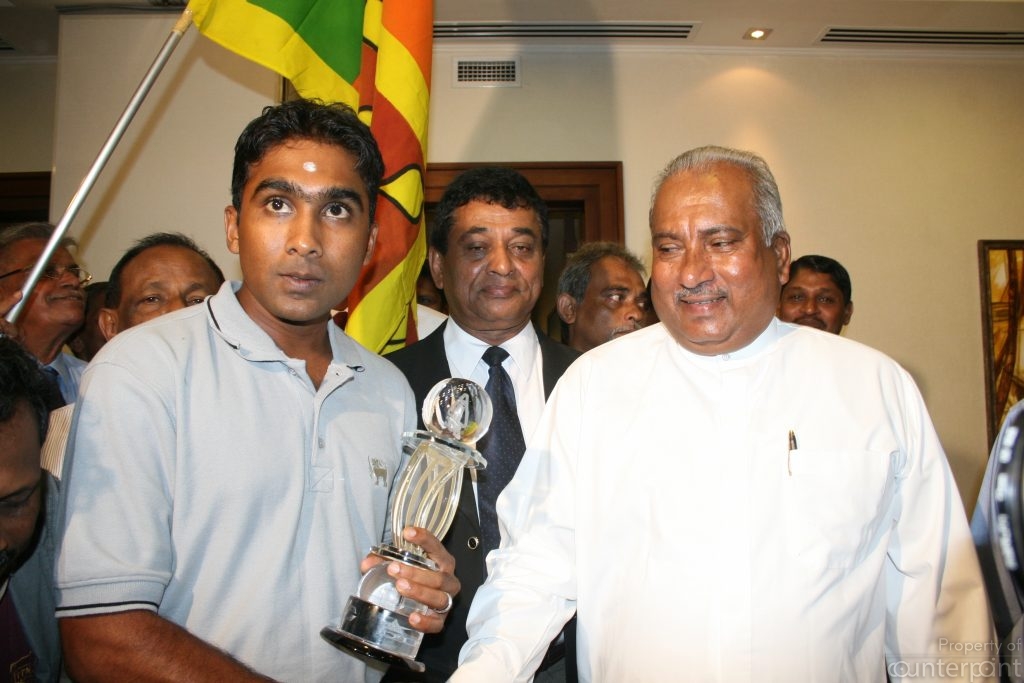 In 2001, Lakshman Kiriella pressured the selectors to pick Tilan Samaraweera ahead of the Kumar Dharmasena, who quit the game in disgust. He took up a career in umpiring and has gone on to become an ICC Elite Panel Umpire today.
Last year, Dayasiri Jayasekara called back Sri Lanka's ODI players, who were in the aircraft ready to fly off to India as the selectors had not included a particular player. This incident brought the country into disrepute internationally.
Former President Chandrika Kumaratunga was bold enough to sack the cricket Executive Committee on two occasions and bring in Interim Committees to run the sport. The men she picked were highly respected citizens,  Rienzie Wijetilleke, Michael Tissera and S. Skandakumar, just to name a few.
But subsequent governments used Cricket Interim Committees as a tool to bring in their cronies who weren't capable of winning cricket elections. Sports Minister Jeevan Kumaratunga, in 2005, brought in Jayantha Dharmadasa as Chairman of Interim Committee through the back door after the latter's efforts in 2000 and 2001 to become the President of SLC had failed. Gamini Lokuge, in 2009, introduced Nishantha Ranatunga to cricket administration through an Interim Committee. Today, the younger Ranatunga is dead against Interim Committees and wants the democratic process to prevail.
Prior to appointing an Interim Committee in 2009, Lokuge sacked the cricket administrators and, for several months, ran the sport through his Ministry Secretary. During that period, India were scheduled to tour the country. Tours by India bring in SLC millions of USD by way of television revenue. Lokuge's Secretary entered into an agreement with Nimbus, a company blacklisted by SLC. True to form, Nimbus defaulted payments and SLC suffered a loss of USD 06 million.
In 2008, President Mahinda Rajapaksa was on cloud nine with the LTTE's defeat imminent. Sri Lanka was winning the Asia Cup beating a strong Indian team. There's no better joy for the local cricket fans than beating the big brother.
When the team returned home from Pakistan, President Rajapaksa hosted the cricketers to dinner. He asked whether they had any grievances. The players asked that their salaries be matched with other players in the region. The President agreed. Then and there, true to form, he called up the SLC Chairman and ordered a pay hike for the cricketers.
Until that point each player had been paid USD 3,500 per Test match. That was increased to USD 5,000 overnight. Each player's pay for an ODI was USD 1,750. That was increased to USD 3,500. But the problem was that SLC was not ready to face such pay hikes overnight. They could not say no to the leader who had crushed one of world's ruthless terrorist outfits. Within two years, the SLC went belly up.
Just prior to the ICC Cricket World Cup in 2011, the then Sports Minister Mahindananda Aluthgamage called the selectors for an urgent meeting and demanded that a certain player, be selected for the World Cup.
Chairman of Selectors Aravinda de Silva had faced many bouncers in his life from the best of fast bowlers and has emerged unscratched. It was child's play for him and he turned down the request very diplomatically. He said, "Sir, what you are asking to do is a very difficult thing. According to my conscience, I cannot do this as I would be depriving a deserving player the opportunity. But there's a way out for us."
Excited, Aluthgamage asked Aravinda what the alternative was.
"Sir," Aravinda said. "If this selection were to be done, then I have to step down as Chairman of Selectors'.
Aluthgamage realised that he would incur much public opprobrium if one of cricket's most favourite players stepped down with months to go for the World Cup. So, Aluthgamage beat a hasty retreat. Sadly, many others didn't have Aravinda's strength of character to tell the Sports Ministers where to get off.