E-Volunteering to Learn About Wildlife
As It Happens
Jun 22, 2020
Undeterred by the travel restrictions that prevent volunteers participate in their programmes, the Sri Lanka Wildlife Conservation Society (SLWCS) is all set to launch its e-volunteer online programme on June 29th.
According to details released, the SLWCS e-volunteering programme will cover most of its activities'; elephant, carnivores, other wildlife, and marine research and conservation efforts.  The e-volunteering programmes have been directly linked to ongoing wildlife conservation, community and field research activities.  Therefore, e-volunteers will have the opportunity to learn directly from the projects and also participate in them with curriculum's developed to 'provide an exciting, enriching and interactive experience to learn about wildlife, field research methods and how field research data is used to develop applied conservation measures to address specific conservation objectives'.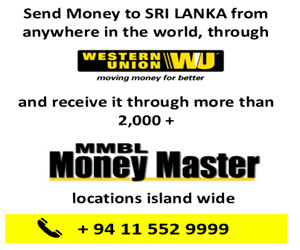 While the number of volunteers for each programme will be small, SLWCS has lowered the age limit for some programmes and will admit 12 year olds. Depending on the activity even those younger will be able to participate.  While all those below 18 years of age must have parental or guardian approval, the age group has been lowered to enable adults to include their children or siblings in the e-volunteering experience and gain knowledge about wildlife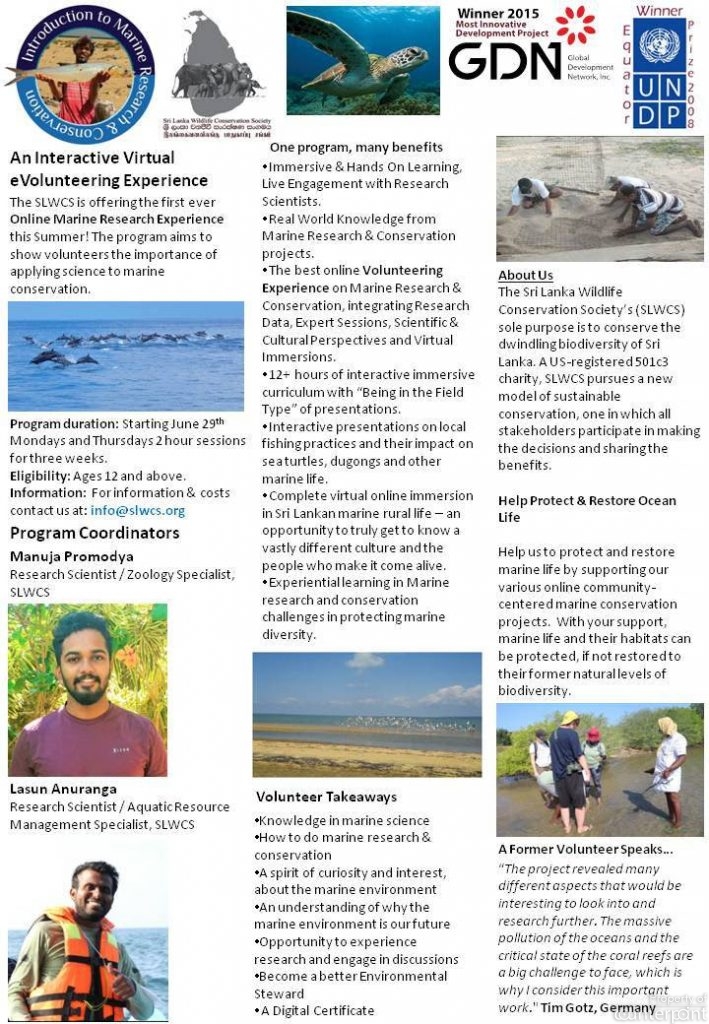 Amongst the programmes that will be offered initially are "Introduction to Asian Elephant', Introduction to marine research and conservation, Camera trapping to monitor bio-diversity, Project Orange Elephant (POE), which has been introduced to help reduce the human elephant conflict, (HEC) and Individual identification of the Asian Elephant.
The notice announcing the launch of the e-volunteering programmes describes the orange project elephant as, 'The orange trees act as a deterrent to elephants while providing the farmers with a sustainable income. POE has very effectively minimized HEC  for 468 farmers in 27 villages creating an environment where people and elephants can coexist. POE is a critical and important program of the Saving Elephant by Helping People project of the SLWCS."
The announcement also states that there have been only a few studies based on individual identification of the Asian elephants.  Individual identification of elephants, the notice states help understand how social behaviour drives movements, determines population dynamics,  reproductive output etc.  The programme will help e-volunteers identify elephants, different traits, and even monitor their health, all critical factors that help with long term conservation.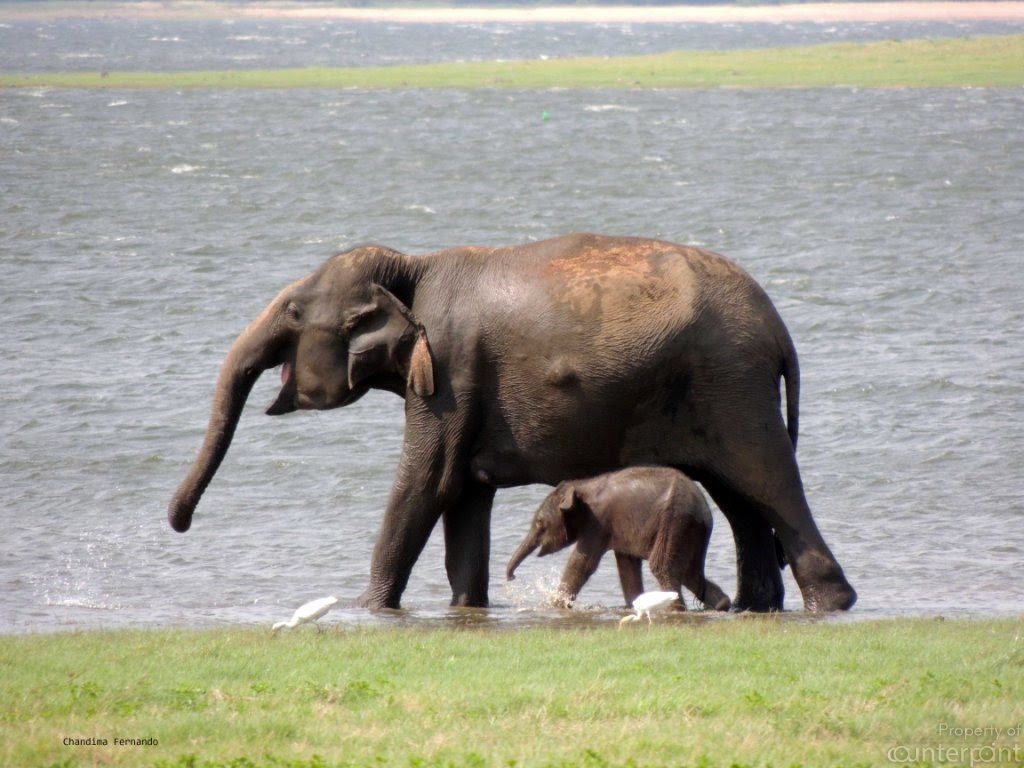 Most of the e-volunteering programmes have been designed for two hours, and will be conducted on different days of the week. Age limits for each of the programmes vary.  Cost and sign up details could be obtained through info@slwcs.org.