Election FR Cases – No Leave to Proceed
As It Happens
Jun 2, 2020
The Supreme Court dismissed the fundamental rights petitions that were filed challenging the parliament dissolution and date of the parliamentary elections a short while ago.
This was after a five-member bench heard the petitions for over a week.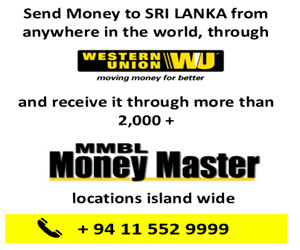 The Election Commission is due to meet soon to decide on a date to hold the elections.
Issuing a Gazette Extraordinary, President Gotabaya Rajapaksa dissolved the parliament on March 2, 2020. This was with the powers that vested  in him by Article 70 of the Constitution to be read with  Sub-paragraph  (c)  of  Paragraph  (2)  of  Article  33  of  the  Constitution and in pursuance of the provisions of Section 10 of the Parliamentary Elections Act, No. 1 of 1981. He summoned the new parliament to meet on May 14.
The parliamentary election was initially fixed to be held on April 25, and later postponed to June 20 due to the risk posed by COVID-19.
To date, eleven patients have died and over 1,640 have been confirmed with having contracted the virus. A larger number of patients were identified from within the Navy.
National Co-ordinator of the Centre for Monitoring Election Violence (CMEV) Manjula Gajanayake stated that the new date for the election should be fixed giving enough time for candidates to campaign.
By law, candidates must be allowed a minimum of 35 days to campaign for the elections. Gajanayake said there should be no space for anyone to question the validity of the elections after it is held.
He added that it was important to adhere to health guidelines when campaigning and during the poll, to ensure the virus does not spread amongst the people.
During the course of the hearings, the Election Commission, one of the respondents named in the petitions, submitted to court that the election could be held only after nine to eleven weeks after the health authorities give the all clear.