Eminent Group appointed by Pathfinder Foundation to steer Sri Lanka's post COVID-19 economy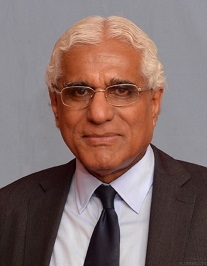 Pathfinder Foundation study group is chaired by Dr. Indrajit Coormaraswamy (Courtesy cbsl.gov.lk)
As It Happens
Apr 19, 2020
A study group appointed by the Pathfinder Foundation is to prepare a set of action-oriented recommendations to help steer the Sri Lankan economy into the post COVID-19 era.
Chaired by Pathfinder Senior Fellow and former Governor of the Central Bank, Dr. Indrajit Coomaraswamy, the principal authors of the study will be Dr. Sisira Pinnawala, Department of Sociology, University of Peradeniya and Dr. Ganeshan Wignaraja, Executive Director of the Lakshman Kadirgamar Institute.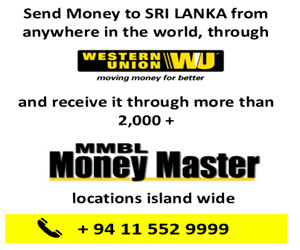 Twenty other leaders drawn from academia, research and the private sectors, including Prof. Sirimal Abeyratne, Prof. Saroj Jayasinghe, Prof. Rohan Samarajiva, Prof. Muttukrishna, Sarvanthan, Mr. Ashroff Omar, Dr. Hans Wijayasuriya, Mr. Krishan Balendra and Mr. Mohamed Mushin make up the study group.
The group's report is scheduled to be presented to President Gotabaya Rajapaksa before the end of April.
The Pathfinder Foundation prepared and presented to President Rajapaksa, two other reports recently, namely: A National Security Strategy for Sri Lanka 2020 and Study on Managing Foreign Policy and Relations with the UN System.