Equal Media Exposure to all Candidates a Must says EC
As It Happens
Jul 16, 2020
The Election Commission is reminding all media institutions that they must provide equal exposure to all candidates.
In a press statement released on July 15, the Election Commission referred media institutions to gazette  no. 2178/24 of June 03, 2020 which states that all candidates must receive equal publicity, without any discrimination.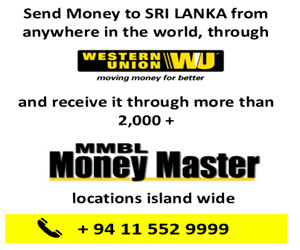 Election Commissioner Mahinda Deshapriya said that invitations to talk shows, debates or musical shows etc. must not be limited to the same few candidates as it is unfair to those who do not receive the same space or time.
He also asked media institutions to refrain from publicizing the party or number of candidates during these programs including the news segments.
The commission also stated it has come to its notice that candidates withdraw and back another party or candidate after receiving the nomination papers. It stated that the candidate is free to share his or her opinions regarding this, however media institutions should not give publicity to these events.
This could lead to the advantage of some parties or members, the Election Commission added, and disadvantage to others.
"Follow media guidelines issued by the Election Commission in order to hold a free and fair election," Commissioner Deshapriya added.
Meanwhile, speaking at a news conference on July 15, Mr. Deshapriya stated that opposition political parties had presented a chart which showed the extent of time and space their candidates had received in the media.  As the State media too has violated the guidelines, the report had been forwarded to those stations, he said.