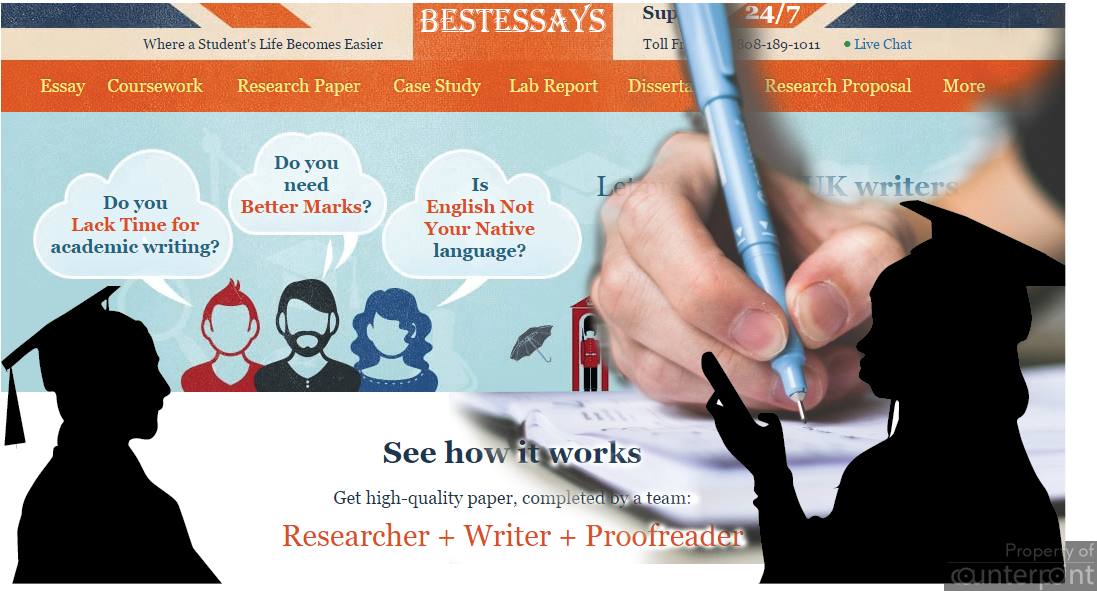 Hiring academic writing services to get essays, papers and dissertation done is fast catching up in the Sri Lankan academic services market, as we pointed out previously. 'Essay mills', as the service providers are referred to in the West, offer academic writing services for Diploma, HND, degree, MSC, MBA, M Phil and even PhD level programmes. Students can get their dissertations done for a fee.
The purpose of a research is to train students to collect, analyze, and process information and hone strategic thinking, critical analysis and problem solving skills. Ultimately, the student learns to put theoretical knowledge into practice by offering solutions, improvements, and innovative approaches to a research problem. All of these skills may prove vital assets in certain areas of employment and students will not be able to acquire them if they outsource their dissertations.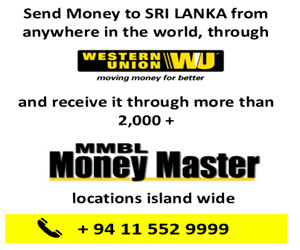 "But do Sri Lankan MBAs help achieve those objectives?" questioned a student interviewed by Counterpoint. "MBAs in reputed foreign universities like MIT and Harvard Business School may do so, but there are problems with the syllabi of local MBAs. For locals an MBA from a local university is just a means of career advancement."  Because a Masters is often a job requirement and the students just want to get that qualification. "But we have to keep the job first and it's difficult to juggle work with study. Besides it's only unethical if I outsource the whole research or if I were to use the qualification to pursue an academic line of work."
Another Sri Lanka student reading for his masters at a leading local state university said on condition of anonymity that the Sri Lankan education system was archaic. "The system doesn't prepare students for the real world. And if these programmes are aimed at teaching management skills I can learn them by outsourcing the assignment and studying the process."
Tamari Ranatunga, shareholder of company Eduplan Academic Consultants, the local counterpart of an essay mill, opined that 'unethical' is too severe a criticism of the assignment writing business. "I have a Masters and am a field expert myself, but even I myself had to get paid help on occasion." Ranatunga knows all too well how difficult it is to juggle work and education, having obtained both her postgraduate qualifications while working. "For some a Masters is a job requirement and some students hardly have the time to improve their thesis as per their supervisor's recommendations."
Other than run-of-the-mill dissertations, assignments, presentations, research papers and translations, her company, Eduplan also undertakes resume writing, professional compilation of LinkedIn profiles and content and ghost writing for YouTube, web and Facebook advertising campaigns. They also handle foreign university application process from research proposal to filing of visa applications.
Ranatunga and her kind are of the view that it is not 'unethical' to help a student improve his or her thesis. "We mostly proofread and fine-tune dissertations and work with data sets, relevant course work and university guidelines provided by the students themselves." According to her, they cannot create a PhD from scratch and the student is required to do some work and familiarise himself or herself with research. "After all, the student has to present the dissertation to the university board and, therefore, must have a good handle on his or her research area."
"However, the majority of our work involves proofreading, because you don't often see your own mistakes," said Ranatunga. She is a law student reading for her postgraduate diploma in Environment Management. Armed with a bachelor's degree in applied science, Masters in management, a postgraduate diploma in Manufacturing Management and a diploma in journalism she feels confident about tackling many of the jobs her company gets. "We also have a statistical analyst with a Masters in the subject and proofreaders."
She explained that for most people their Master's thesis was their first experience with dissertation writing. "But since we have been in this business and have a lot of experience in academic writing, we can actually enrich their dissertations."
"If it's only a matter of editing English, then there's no harm," said Prof. Hiran Amarasekera of Sri Jayewardenepura University, who admits that supervisors have often had to edit and re-edit the first draft of any dissertation, while often losing focus on the subject matter in the process. A quality editing service could make a world of difference. "The services provided by Elsevier, a Dutch information and analytics company, which also provides editing services that can ensure publication in world class journals, is a case in point," said Amarasekera.
He observed that plagiarism was a big issue in Sri Lankan academic writing and the major reason for it was lack of English language skills. "If you have a good handle on the language it's just a matter of rehashing reference material to make it your own."
Amarasekera pointed out that lack of computer literacy was another handicap. "The current student generation has not acquired the reading habit. To make matters worse, they lack basic computer literacy to find accurate data from reliable sources."
Dimuthu Attanayake with a BSc in Economics and Finance from the University of London and a Coursera data science specialization from Johns Hopkins University said that she had been approached several times by both individual students and paid assignment writing service providers to do university assignments for a fee. "I have refused as it's against my principles to get involved in such scams. I feel that a student hiring someone to do an assignment and gaining a competitive edge is unethical, and also unfair by the honest, hardworking students."
She pointed out that it was also unfair by the university which grades them. "If their graduate performs inefficiently in the real world as a result of only gaining a partial set of skills; this would lead to the employers devaluing that particular university's degree in the long run." She observes that the 'scam' is mostly unfair for the students who turn to such services. "Not only will it deprive the students of vital soft skills, but they might also get a much lower grade than expected, since the writer may not be familiar with the subject matter. For example, I was once requested to write a music assignment, and I don't have a background in music."
A PhD student in data science at the university of Melbourne with a BBA in international business and business management from the Northwood University, USA and a Masters in marketing and data analytics from Latrobe University, Australia, said that as a student he was devastated when he had to do all the hard work and someone else got higher grades by plagiarising. "But in the end, assignments weren't the only way of getting marks. There are many other assessments where those students fell short, and the students who work hard always end up on top. It's the student who uses shortcuts who will struggle later on."
The student who wished to remain anonymous admitted that he used to take up writing work. "There are two types of students in developed countries. The super-rich who need degrees to flaunt, and students who work-study. They pay their tuition fees with the money they earn and they have limited time to study for exams and assignments." But he admits that inability to manage time is no excuse, "Because by outsourcing they're missing out on a lot of skills that research writing is designed to inculcate in a student." He also observed that this trend could be the beginning of a bribing culture.
The result of such a trend in the long term for any country is the lowering of the value of a degree. He pointed out that universities in the developed world underwent annual evaluation and a number of universities had been blacklisted for one reason or other. "But unfortunately, there is no such evaluation scheme in Sri Lanka."
(This article is the second and last part on 'essay mills' and tenth instalment in a series of articles which will discuss education related issues on a fortnightly basis in 'Counterpoint.'