Groupthink: A New Phase of an Old Epidemic?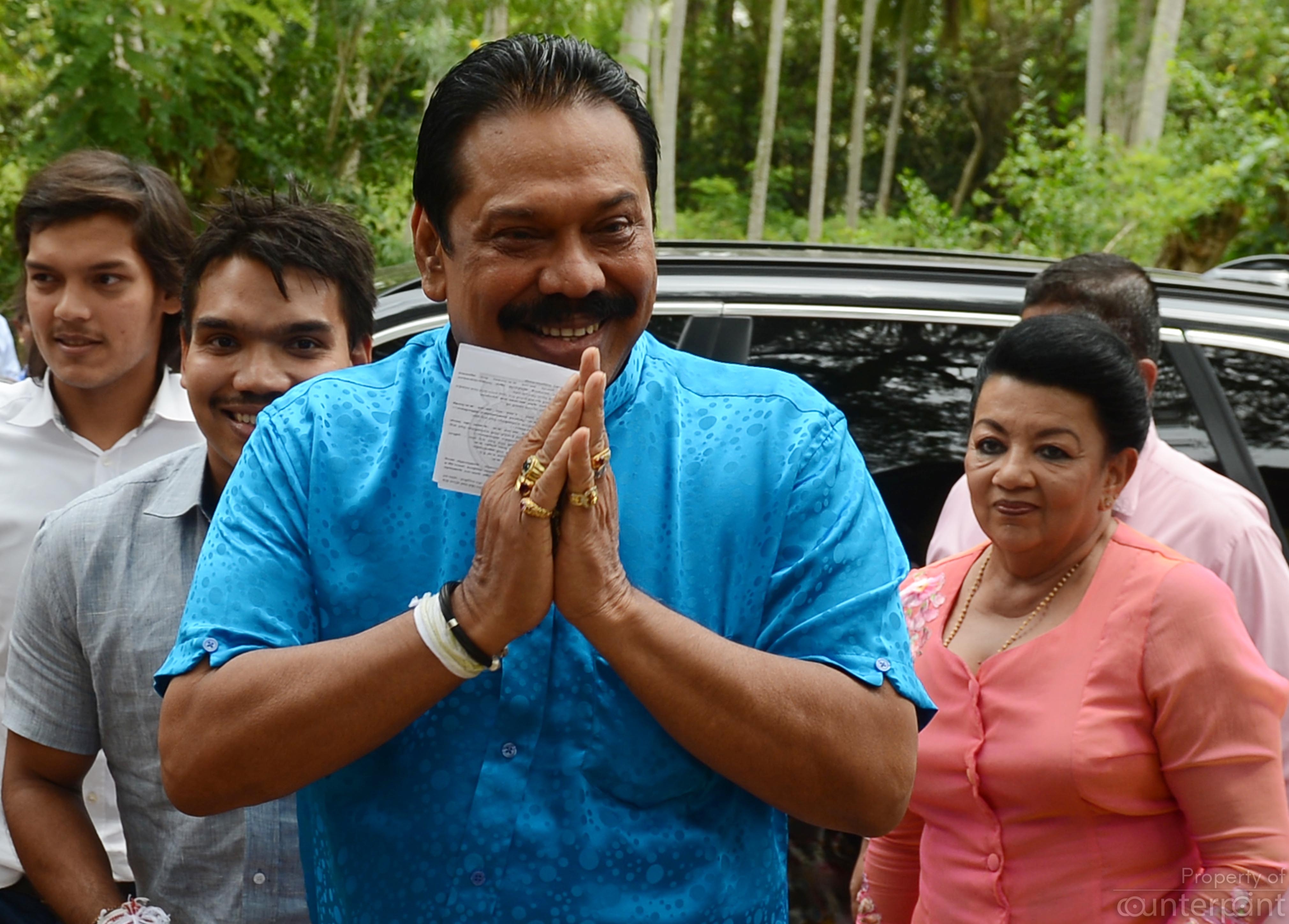 Former President Mahinda Rajapaksa and family on their way to the polling station in Tangalle, on August 17, 2015. Ignoring sentiments of "out-groups" led to his surprise falling from power in January 2015.
'Groupthink' is a term coined by social psychologist Irving Janis as recently as 1972. It occurs when a group makes faulty decisions because group pressures lead to a deterioration of "mental efficiency, reality testing, and moral judgment".  Groups affected by groupthink ignore alternatives and tend to take irrational actions that dehumanize other groups.  A group is especially vulnerable to groupthink when its members are similar in background; when the group is insulated from outside opinions; and when there are no clear rules for decision making.
The current political situation has become a classic example of the crisis affected by groupthink. Janis documented eight symptoms of groupthink.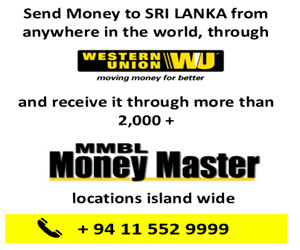 (i) Illusion of invulnerability: This creates excessive optimism which in turn make leaders make grandiose pronouncements. President Sirisena's former party secretary and the Prime-Minister's new party secretary are showing signs of this symptom. Perhaps at the behest of their respective leaders.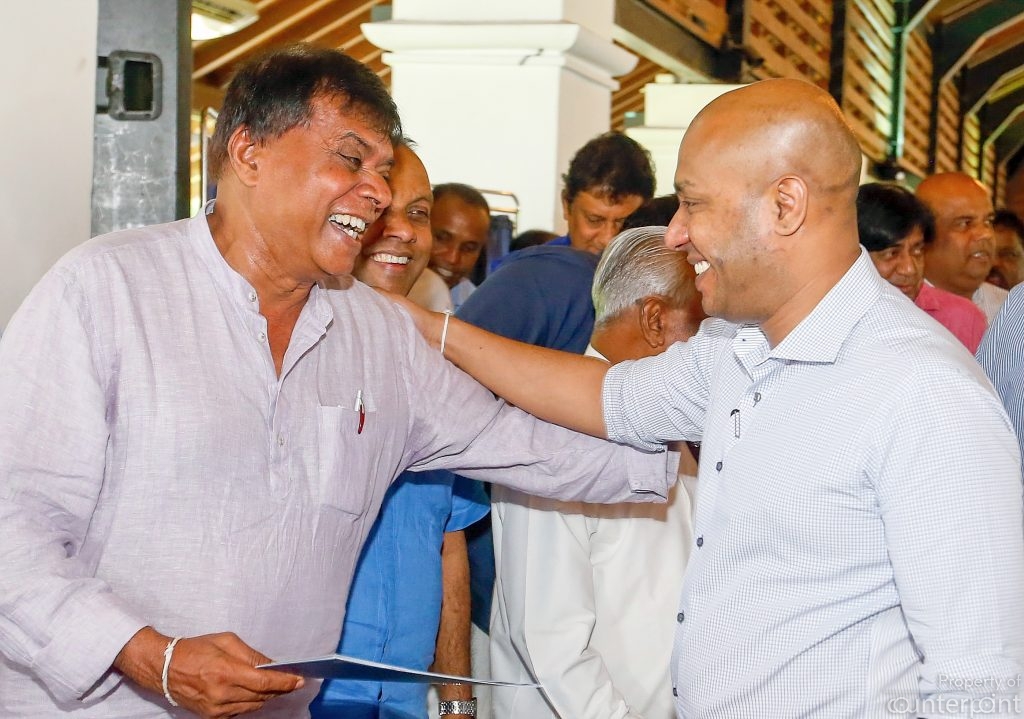 (ii) Collective rationalization: Here, members of the group discount warnings and do not reconsider their assumptions. Possibly, the Gota group have discounted the possibility that their prospective presidential candidate may be arrested before the date for nominations is announced. They may rationalise that they have strategies to adequately counter such a threat.
(iii) Belief in inherent morality: Most groups, as well as individuals, suffer from this universal disability. The members believe in the rightness of their cause and therefore ignore the ethical or moral consequences of their decisions. While it gives occasion for misdirected decisions, it is a disability that must be present for any group to work towards their expected outcomes. The righteousness of the US intervention in Vietnam and the 'humanitarian offensive' in North-East Sri Lanka are cases in point. The first resulted in a debacle of gigantic proportions that affected the American psyche for generations. The second gave moral strength to successfully achieve its objectives – though at a cost of significant civilian lives.
 (iv) Stereotyped views of out-groups: This is a natural consequence from (iii) above where negative views of the "enemy" make effective responses to conflict seem unnecessary. It's a supercilious and condescending attitude that 'history is on our side'. Communism in the Soviet Union, perhaps, is the biggest victim of this symptom. The Mahinda Rajapakse debacle in January 2015 and the UNP/SLFP polls disaster in February 2018 are the ones that are closest home.
(v) Direct pressure on dissenters: In this instance, the members are under pressure not to express arguments against any of the group's views. We have seen this symptom predominantly in the UNP group under Ranil and the SLFP under Mahinda. In the SLFP, this finally led to a desperate breakaway of Sirisena at the 11th hour in November 2014. The Sajith camp within the group is still in despair and struggling under the grip of the groupthink of Ranil's Royalist coterie. But the direct pressure on the Sajith group makes them bide their time in silence and wait for an opportunity to strike.
(vi) Self-censorship: Doubts and deviations from the perceived group consensus are usually not expressed due to the fear of exclusion or expulsion from the group. This symptom was classically demonstrated when the no confidence motion against the Prime Minister was brought in Parliament. Even those members who openly challenged the UNP leadership and argued for its removal, humbly voted with the group in a monumental about-turn of immoral self-censorship.

(vii) Illusion of unanimity: As a consequence of (v) and (vi) above, the majority view and judgments are assumed to be unanimous. It's a false mirage created by the above factors. This is to create an impression to all other 'outer groups' that decisions made by the group are democratically arrived at; that consensus has been achieved by consultation and compromise; and that such cohesion indicates strength within the group. But the politically literate and conscious electorate in Sri Lanka and the secret whistle-blowers from within the groups ensure that this illusion of unanimity is just what it means – an illusion. What is surprising is that despite these sources that reveal the obvious 'inside truth', the groups continue to believe in this illusion.
(viii) Self-appointed 'mindguards': Members protect the group and the leader from information that is problematic or contradictory to the group's cohesiveness, view, and/or decisions. Need I elaborate on this symptom? We all know that the groups are full of such members. We know who they are. They act at times as Horatius at the bridge or Casabianca that 'stood on the burning deck'; at times as 'Andare' giving the pressmen some humour and titillation to write about. They strut about the political stage with their puffed-up chests – defending the indefensible –  reminding us of what Shakespeare put into the voice of a regretful Macbeth:
"Tomorrow, and tomorrow, and tomorrow,
Creeps in this petty pace from day to day,
To the last syllable of recorded time;
And all our yesterdays have lighted fools
The way to dusty death. Out, out, brief candle!
Life's but a walking shadow, a poor player,
That struts and frets his hour upon the stage,
And then is heard no more. Tis a tale
Told by an idiot, full of sound and fury,
Signifying nothing."
Some are self-appointed. They think they are the guardians of the group. That history has bequeathed them with special favours and authority for 'doublethink' and 'doublespeak'. Some are specifically appointed to be the group's 'mindguards'. They sometimes become a 'voice' unto themselves. They take on personas beyond their prescribed roles. The group spokespersons – one of recent repute, in particular – who hold forth at weekly press conferences, epitomise the persons seriously affected by this symptom. The cure for such persons is what Shakespeare prescribed through Macbeth: " …..that struts and frets his hour upon the stage, and then is heard no more. Tis a tale told by an idiot, full of sound and fury, signifying nothing."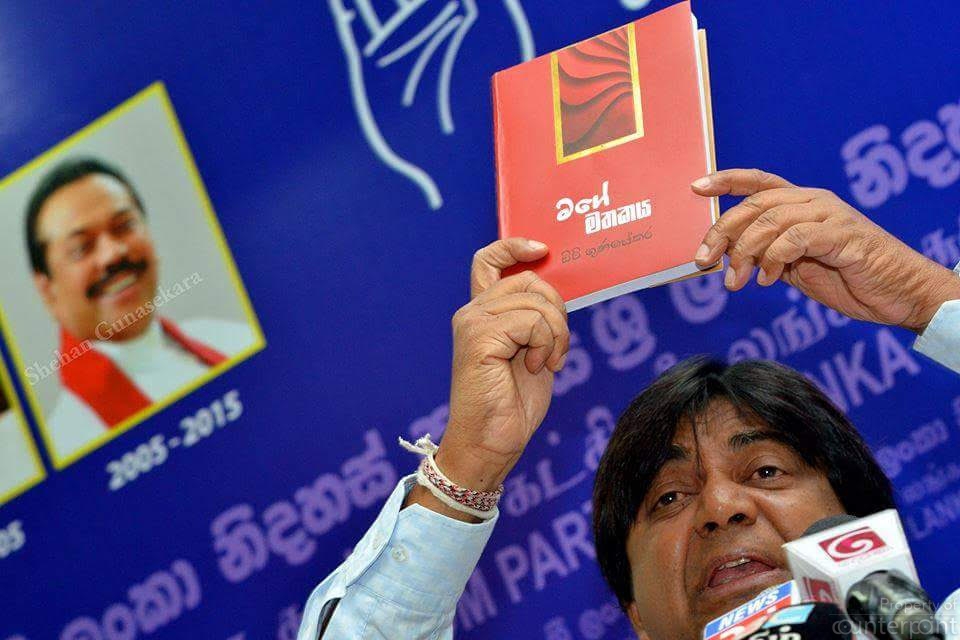 Debacles and disasters due to groupthink
Groupthink has historically led to many renowned debacles and disasters. Janis refers to the failures of the US to anticipate the attack on Pearl Harbour, the Bay of Pigs invasion and the escalation of the Vietnam war, as examples from the US. Similar 'fiascoes' include the Soviet invasions of Hungary, Czechoslovakia and Afghanistan. The Puneryn debacle and the loss of Elephant Pass (which 'The Economist' called "The Worst Defeat") are just but two of several more that are not too distant memories of the Sri Lankan populace. These debacles have almost always occurred as a result of faulty groupthink. Groupthink of the then government and the armed forces gone haywire.
Why does groupthink occur?
If each one of us look back on the last time we were part of a group, we might recollect the group dynamics that occurred then. If, for instance, someone proposed an idea that you thought was quite poor, what did you do? That will depend on a few variables: Did everyone else in the group agree with the person who suggested the idea? Did the group accept this bad idea and was it determined in pursuing that course of action? Did you voice your dissent, or did you just go along with the majority opinion? If you did not dissent, why didn't you?
In many cases, people end up accepting groupthink even when they have serious concerns about groupthink-decisions mostly because they feel that their ideas might cause other members to reject them, humiliation in the presence of others in the group, or even be discarded from the group. Since we humans are basically social animals, we wish to belong to a group. It gives us security and confidence in ourselves. Isolation is something we all fear or even dread subconsciously. But some of us are 'group-conscious'. We see the positives of compromise and not dissent. Dissent is disruptive. We fear that our objections might disturb the harmony of the group and thereby weaken our group. Even give strength to our 'enemies' to attack us. Therefore, more often than not, we remain silent and abide by group decisions that we know are wrong and in the long-term, may be even harmful to our group.
A well-known quote from Bernard Shaw's "Man and Superman" comes to mind:
"The reasonable man adapts himself to the world: the unreasonable one persists in trying to adapt the world to himself. Therefore, all progress depends on the unreasonable man."
Often, it is the lone, 'unreasonable man' who stood by his conscience, his confidence in his opinions that makes history.
Janis suggested that groupthink tends to be the most prevalent in conditions where there is a high degree of cohesiveness, situational factors that contribute to deferring to the group (such as external threats to the group). This is what we see in our political parties – the predominant and pre-eminent groups involved in groupthink. Groups that not only determine their stability and their future, but that of all us citizens as well.
Remedies for Groupthink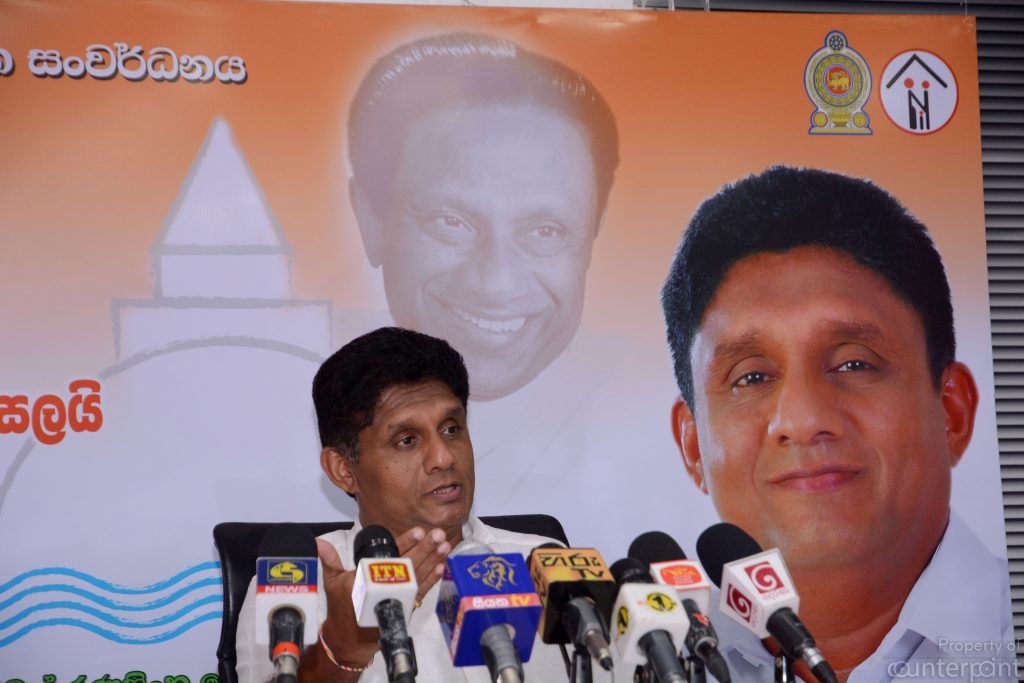 Among several suggestions to remedy pitfalls of groupthink, experts have determined that development of fault-lines in groupthink may be prevented by adopting some measures. Predominant among them is that the leaders should (i) have the confidence and sense of security to assign the role of 'critical evaluator' to each member of the group. For political parties it could be the Central Committee – not the small coterie in the Politburo; (ii) not state his/her preference in advance and thus stifle other opinions at the outset; (iii) external non-members should be consulted by the group; and most importantly, (iv) at least one articulate and knowledgeable member should be given the role of devil's advocate. He/She, while having the confidence of the leader should be free to express his/her contrary views freely without fear of loss of position within the group.
I know that some of our 'groups' have such mechanisms to a greater or lesser extent. But the 'fear factor' still dominates the group dynamics and leaders have become a 'law unto themselves'. Intransigence is in the face of obvious resistance, is their credo. They seem to wish to be leaders 'in perpetuity'. This is the bane of developing a truly democratic socio-political system in Sri Lanka.
What about 'groupamnesia' that is spreading like a new epidemic in recent times?? Let us talk about it another day.