Guns to Keep Elephants at Bay
Pahiyangala Ananda Sagara Thero, and other protestors outside the Department of Wildlife Conservation.
As It Happens
Jan 14, 2020
Wildlife conservationists are up in arms over the decision by the Minister for Environment and Wildlife Resources, S M Chandrasena to recruit 2500 civil defence personnel and arm them, as a solution to the human-elephant conflict.
According to available reports, the guns are to be used to scare away the elephants. The programme has already been launched in the Kekirawa area.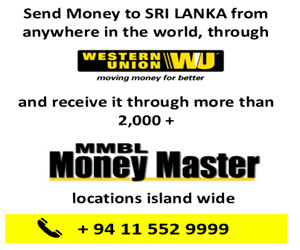 Meanwhile a group of conservationists joined Pahiyangala Ananda Sagara Thero, the Chairman of the Protect Sri Lanka National Movement, in a silent protest against this decision, outside the Department of Wildlife Conservation in Battaramulla, this morning, January 14th.  Their bid to meet with the Minister did not materialise as he was away in Anuradhapura, but the Thero, told the media that they were given an appointment for January 22.   They had spoken with the minister over the phone, and had met with the Director General of Wildlife Conservation M G C Sooriyabandara, who the Thero said, had not been able to provide a positive response.
Addressing the media after meeting with Sooriyabandara, the Thero said that a similar attempt introduced by Field Marshal Sarath Fonseka when he was the Minister in Charge during the Yahapalanaya government was abandoned, when conservationists protested.  Questioning whether the current cabinet of ministers have any compassion for elephants, he said democracy is not only for humans but extends to all living things as well.
He questioned the justification of arming civil defence personnel to resolve the issue, asking whether guns will be used to fix other problems as well. "Will guns be the answer to hunger?"
Sri Lanka has been named the best country for tourism in Asia, and elephants play a huge part in the country earning that fame.  The country parades its elephants to earn money, which also supports the lifestyles of public officers, he said.
Unless this decision is reversed, the entire wild elephant population will be decimated by the end of 2020, the Thero warned. He said that the Minister had informed them that he has received many complaints from area residents who have faced various difficulties owing to the conflict with elephants, to the point that he is unable to even attend a funeral without being harassed.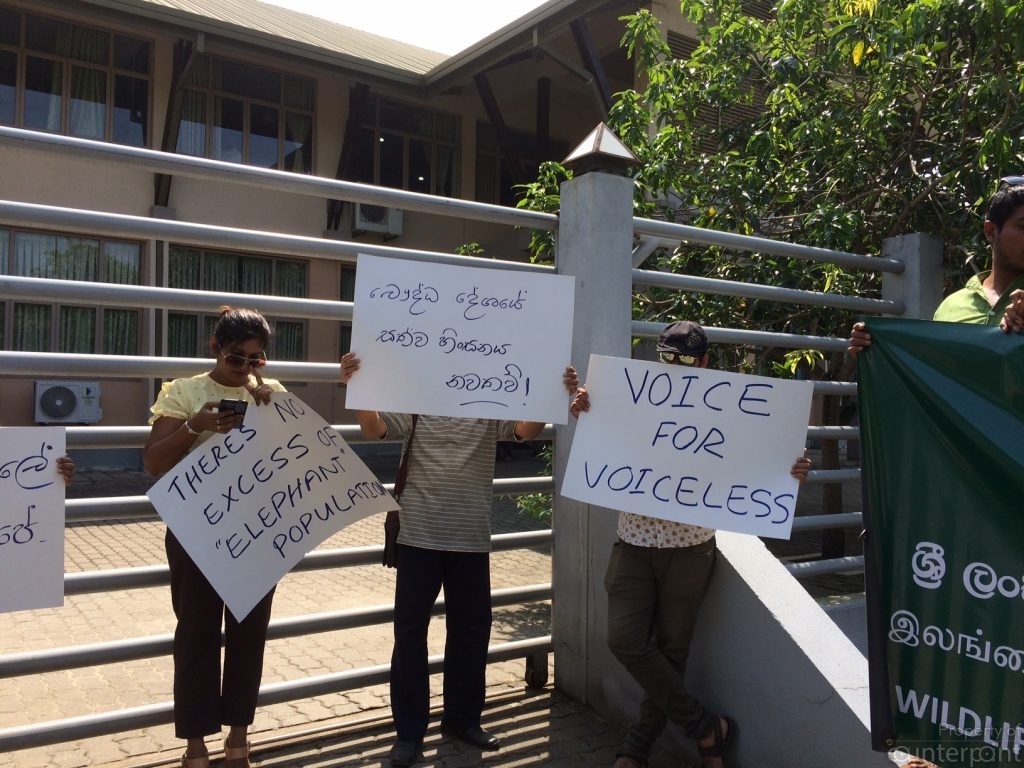 The Thero  said he was planning to meet the Ministry secretary to obtain a temporary halt to this programme.
Convenor of Rainforest Protectors of Sri Lanka, Jayantha Wijesingha accused the Minister of ignoring recommendations that have been made after careful study of the issue and also indigenous methods that have been in practice over the years, and introducing guns instead, which, he warned, would lead to more problems.
He also expressed his disappointment in the government's choice of Minister, pointing out that there are others who are better qualified to handle the subject.