Ganguly – The Emperor From Calcutta
He fought fire with fire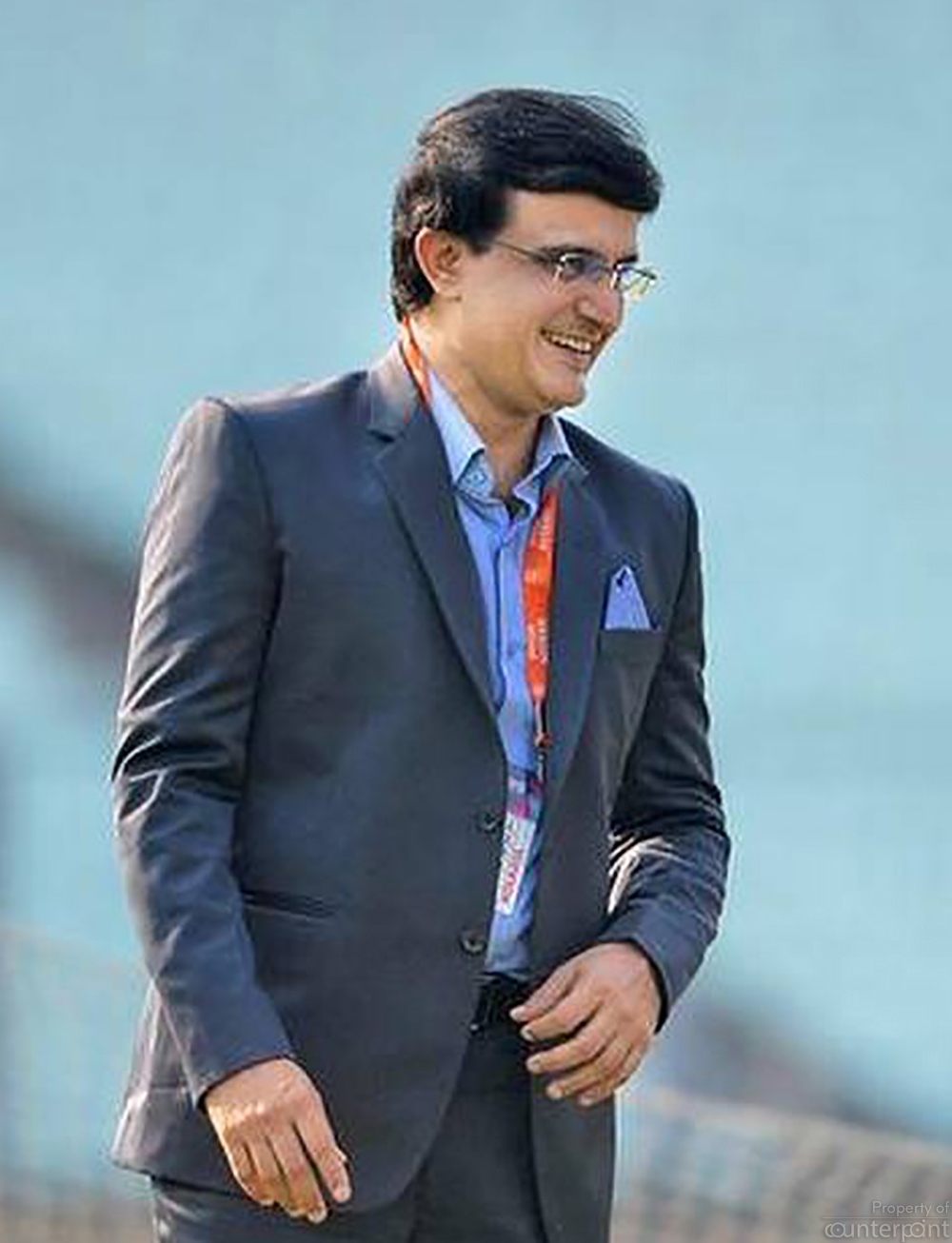 Saurav Ganguly will soon be the President of the Cricket Board of India.(courtesy ICC)
Cricket in Sri Lanka had made huge strides in the 1990s. One main reason for the steady climb was that captain Arjuna Ranatunga was willing to move away from Lord's coaching manuals and back unconventional players to the hilt. The conventionalist frowned upon the new trend. But their running down was short lived as the results were stunning.
Muttiah Muralitharan's bowling action would have been cast away anywhere else in the world as it didn't fit the norms of the game or Sanath Jayasuriya's batting wouldn't have been encouraged much, as he didn't play with a straight bat. But Arjuna saw the potential.
India took note of the rapid growth Sri Lanka were making and borrowed a leaf out of Ranatunga's book. Sourav Ganguly as captain of India was the man who made the changes. Like Arjuna, he backed unorthodox players such as Harbhajan Singh and Virender Sehwag and soon the Indians started dominating the sport. Under Ganguly, India started winning overseas having failed miserably for several decades in places like England and Australia.
Earlier this week, Ganguly was announced as the man who will take Indian cricket forward as he is set to become the President of the Board. In his first media briefing, Ganguly explained how India had contributed to 70% of the ICC revenue but in turn received peanuts from the game's global governing body. Interesting times are ahead, indeed.
One of Ganguly's secret of success was that he told his players to have faith in themselves and fought fire with fire. The Australians under Steve Waugh had used verbal abuse extensively. They had coined a new word for it – 'mental disintegration'. Often players, especially those from the sub-continent had cracked under pressure having been subjected to a barrage of sledging. It was Ganguly who used reverse psychology giving the Aussies as much as his team got. Australia had never been used to being at the receiving end and soon gave in.
The series between the two leading cricket playing nations in 2001 ranks amongst the best contests played so far. Waugh's all conquering Australian side had won everywhere except India. His team landed in Bombay calling India the final frontier. Australia won the opening Test by an innings and were set for a historic series win when they inserted the follow on in Calcutta. A stunning fightback followed with VVS Laxman and Rahul Dravid involved in a record partnership. India won against many odds. Driving on that momentum, the hosts won the third Test as well to wrap up the series 2-1 and Waugh's final frontier was never conquered.
Ganguly was instrumental in bringing in a foreign coach for India. For many years, Indian cricket had resisted change, claiming that they had capable men who were able to run Indian cricket. But Ganguly was of the opinion that while India was not short of cricketing knowledge, what was needed for his team was a professional push.
New Zealand's John Wright was hired and the results were impressive. The arrival of Wright brought in improved fitness levels and India were making good progress. Ganguly has a very good rapport with his Sri Lankan counterparts. Arjuna is his mentor while Sanga and Mahela are his mates. Ganguly hails from Calcutta and a few years ago he was elected as President of Bengal Cricket Association. One of the first things he did was to hire Muttiah Muralitharan as a Spin Bowling Consultant Coach.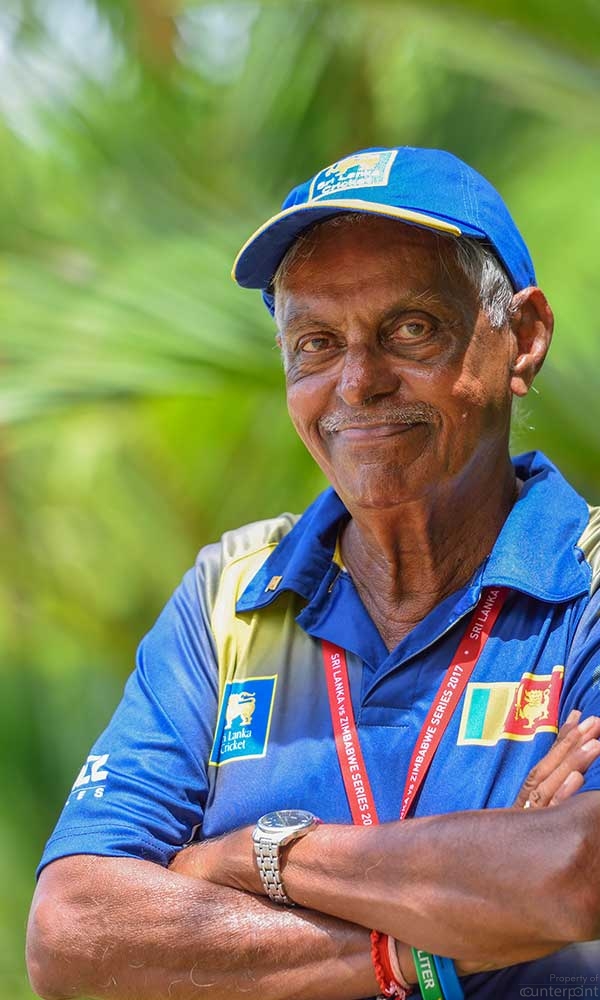 Sri Lankan cheerleader Percy Abeysekara and Indian captains have a colourful history, so much so, one Indian captain – Mohammad Azharuddin – got Percy banned from entering the playing field as his comments had upset his players. Ganguly was the captain in 2001 and his team too was heckled by Percy. Once Percy sang,
'Cricket is a game of gentlemen.
Introduced by the English
Mastered by the Sri Lankans
And f***** up by you Indians'.
This was soon after the match fixing controversy. Several Indian players had been banned. Percy didn't stop there. He turned up the heat on the tourists.
"One fine day, Gavaskar came
Another fine day Vengsarkar came
Yet another fine day Tendulkar came
None of them knew how to play the game.'
Ganguly knew antagonizing Percy meant trouble. He didn't demand Percy's ouster from the ground. Had he done so, Sri Lankan Cricket would have obliged given India's financial clout. Instead the Indian captain embraced Percy, spending time with him sharing jokes. Percy was won over by Ganguly's charm. He coined a nickname to Ganguly that has struck ever since – 'The Prince of Calcutta'. Soon after Ganguly was appointed new BCCI President, the Spectator called up uncle Percy to inform that his 'Prince of Calcutta' had become the new head of the Board. Percy was never short of words. He informed us that Ganguly was no longer 'Prince of Calcutta' but 'Emperor from Calcutta'.