Health Guidelines for Election Campaign Yet to be Gazetted
As It Happens
Jul 10, 2020
The Chairman of the National Election Commission (NEC) Mahinda Deshapriya is urging the relevant authorities to immediately gazette the guidelines issued by the Health Ministry that must be observed during this campaign period.
In a statement released this evening, July 10, Mr. Deshapriya stated that non-gazetting of the guidelines has resulted in many challenges for the NEC.  He said that it was his understanding that President Gotabaya Rajapaksa, the Legal Draughtsman and the Attorney General had approved the guidelines issued by the Ministry of Health.   However, for some bureaucratic reason the guidelines are yet to be gazetted.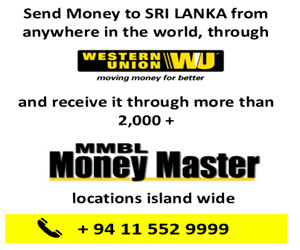 "These guidelines were issued by the Director General of Health Services on June 3, but now it is over a month," Mr. Deshapriya said.  As a result, people are seen at election rallies ignoring the one meter distance, holding hands, standing shoulder to shoulder and even without wearing masks, he said.
"Even if one person has COVID-19 at a rally, the virus could spread," the commissioner warned.