'Hello Scandal' buffets Opposition
MP Ranjan Ramanayake, bitten more than he can chew?
The first sitting week of Parliament following the opening of the new session by President Gotabaya Rajapaksa was limited to only three days, from Tuesday to Thursday, since Friday is a public holiday. Two out of those days were allocated for an adjournment debate sponsored by the Opposition on the President's policy speech delivered on 03 Jan. However, that debate was overshadowed by an unforeseen development – MP Ranjan Ramanayake's phone recordings which contain his conversations with various people.
The last party leaders' meeting set the agenda for the current sitting week and as per the Opposition's desire to debate the policy statement and allow all its MPs to speak, two sitting days were allotted for that purpose and a condolence vote was scheduled for the late Prime Minister DM Jayaratne.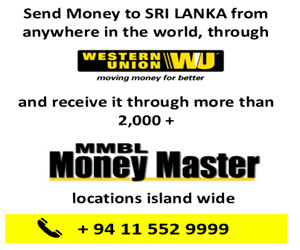 The Opposition MPs were getting ready to compare President Rajapaksa's manifesto with his policy statement, highlight the differences between them and wax eloquent on the woes of public due to rising prices of essential commodities. But, their plan went awry when their colleague, Ramanayake's voice clips sparked a scandal, which could not have come at a worse time for the UNP-led Opposition.
Fewer than two dozen voice clips have so far been released. According to some government MPs there are more than 127,000 of them.
Police raid
MP Ramanayake's official residence at Madiwela was raided by police last Saturday January 4th. The police found a pistol, with a lapsed permit, and 127 rounds of live ammunitions. They took the MP into custody along with a stack of CDs. He was produced before the Gongodawila Magistrate on six charges and later enlarged on bail. The Opposition blamed the government for having launched a witch-hunt, but a conversation between MP Ramanayake and former CID director Shani Abeysekera came to light. It was followed by several others including the MPs conversations with judges, politicians, police officers and actresses.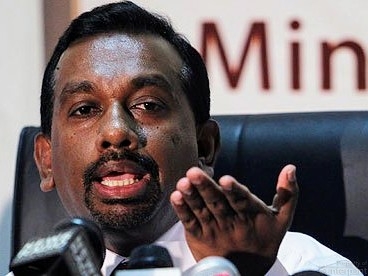 Aluthgamage's ire
When the parliamentary sittings commenced, on Tuesday, Minister Mahindananda Aluthgamage raising a privilege issue, dropped a bombshell. He said there had been a plot to assassinate him with the blessing of UNP Leader Ranil Wickremesinghe, who was the Prime Minister, at that time.
Minister Aluthgamage said, "In the leaked telephone conversation being circulated in social media, Ramanayake is clearly seeking the blessing of the then Prime Minister Wickremesinghe to assassinate me. The Prime Minister gives his nod for the conspiracy. This is a very grave situation. The Prime Minister and a Deputy Minister were plotting the assassination of an opposition MP."
Aluthgamage brought up the issue of Ramanayake practising target shooting at the latter's official resident in Madiwala. In 2016, MP Udaya Udayashantha raised a privilege issue in Parliament regarding this matter, but it went unnoticed as Ramanayake was a state minister of the UNP-led government.
Later on, Wickremesinghe, pooh-poohed Aluthgamage's claim and told Parliament that he had never conspired to kill any MP. He demanded to know how the telephone recordings taken into custody from Ramanayake's house had found their way to the social media. He called for a probe.
UNP MP Ajith P Perera was heard telling the media that the voice clips contained dialogues Ramanayake had practiced for films. According to him Ramanayake had been practising film dialogues from a script and the recordings contained them. JVP's Wasantha Samarasinghe, addressing the media, accused the police of having given the sound clips to media. He demanded that an investigation be held to find how the sound clips stored in CDs, in police custody, had been leaked. UNP MP Hirunika Premachandra said that a secretary to Ramanayake had fallen out with him and gone to the police with samples of tapes and later the police had raided his residence to find the rest.

Wimal's red herring
On Wednesday, Minister Wimal Weerawansa told Parliament that the sound clips were being uploaded by some people who had their own copies. He said that the phone recordings, released to social media, had made a social commotion. "They are not the ones seized by the Police from the possession of Ramanayake. They are some copies of those sound clips and the copies made before the CDs containing them were taken into custody by the Police. It is obvious that persons other than Ramanayake had those copies."
It was obvious that he was trying to defend the police who have come under fire from the Opposition for having leaked the recordings to the media.
Pistol and ammunition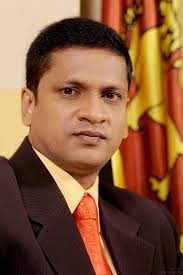 Deputy Minister of Community Empowerment and Estate Infrastructure Development, Nimal Lanza, on Tuesday demanded an inquiry to ascertain how MP Ramanayake had got 150 live rounds for his pistol whereas the latter was entitled to only 10 rounds.
Lanza said that an MP could obtain a firearm for his or her personal protection from the Ministry of Defence by producing a letter from the Secretary General of Parliament. The question, he said, was how Ramanayake had got 150 rounds of ammunition. The police found only 127 rounds and 23 bullets had gone missing, he told the House.
Some commentators have chosen to call the phone scandal a political tsunami. It has had a devastating impact on the UNP, its leader Wickremesinghe, Opposition Leader Sajith Premadasa, former President Maithripala Sirisena, the CID, some members of the judiciary, Parliament and several other institutions.
According to some MPs, information about the CDs containing records had been leaked to the intelligence agencies by an informant, who had overheard Ramanayake boast of having recorded telephone conversations with important persons. The police search party was actually looking for records of conversations between Ramanayake and Shani Abeysekera, on Saturday. They stumbled upon a treasure trove in their search.

'Brothel at Madiwala'
The voice clip drama took a new turn with Lanza lashing out at Ramanayake for using MP quarters as a brothel. Many actresses had been brought there and sent to other MPs and Ministers by MP Ramanayake, he alleged. The house given to Ramanayake should be taken back, he said. Anyone doubting the accusation could ask for police log maintained at the entrance to MPs Housing Scheme in Madiwela and find the names of actresses who had visited the place, Lanza said. There should be CCTV records of those who arrived at the MPs quarters and they would expose those immaculately dressed in white for what they really were, he added.
Ramanayake is expected to respond to this allegation.