Hold Wide Ranging Consultations, OMP to Government
As It Happens
Jan 16, 2020
The Office on Missing Persons (OMP), in a media communique released on January 15, says that it has requested the government to hold wide ranging consultations with the OMP, the families of the missing and the disappeared as well as organizations that work with them, before introducing any amendments to the Office of Missing Persons (Establishment, Administration and Discharge of Functions) Act, number 14 of 2016.
Referring to recent media reports that the government plans to review the Act, with the intention of introducing amendments, the OMP states that while it acknowledges it is the prerogative of the government to make any such changes, it should also keep in mind the 'needs of the families and their right to know the fate of their missing or disappeared loved ones.'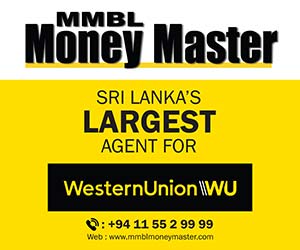 The OMP has in a letter dated January 9th, officially communicated its position to President Gotabaya Rajapaksa, Prime Minister Mahinda Rajapaksa and the Minister of Justice and Human Rights, Nimal Siripala de Silva.
The release states that, in its communication with the government, it highlighted that the OMP was created to address the long-standing demand of the families of the missing and disappeared, and  to look in the recommendations as well as the failures of past State mechanisms on this matter.
Recalling that Sri Lanka has experienced widespread disappearances over four decades under multiple situations, the civil war and the southern insurrections for instance, it states that over the past thirty years, there have been various temporary measures with limited mandates, including Presidential Commissions of Inquiry, introduced to resolve this matter.   The Lessons Learnt and Reconciliation Commission had, in 2011 recommended the establishment of a" permanent institution, with a broad mandate and robust investigative powers to address issues related to the missing and the disappeared."  The mandate of the OMP, established in 2018, as a permanent and independent State institution, is not limited to any particular period, region or community and, as per section 27 of the Act also extends to those who have gone missing owing to the "conflict that took place in the North and East, political unrest, civil disturbances, as enforced disappearances, and as a member of the armed forces and the police, reported missing in action."
According to the communique, the OMP has, in the past 22 months set up operations in Colombo, Matara, Jaffna, Batticaloa and Mannar.