Monk, a survivor of the Aranthalawe Massacre files FR Petition

The Venerable Andaulpatha Buddharasa Thero
As It Happens
Jun 30, 2020
A survivor of the 1987 Aranthalawe Massacre, the Venerable Andaulpatha Buddharasa Thero, today, June 30, filed a Fundamental Rights petition in the Supreme Court of Sri Lanka asking the Court to prosecute any living LTTE members connected with that incident.
Thirty three Buddhist Monks and 4 civilians were killed by the LTTE in Ampara in that massacre. Most of those who died were young novice monks.  The Venerable Andaulpatha Buddharasa Thero, was amongst the survivors.   The Thero, in his petition is requesting the Court to take legal action and prosecute living members of the LTTE who were involved in the massacre.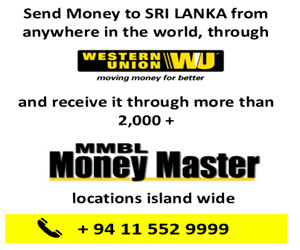 The Thero who was critically injured is also asking the Supreme Court to issue an order granting him compensation of Rs. 20 million for the injuries he sustained.  He has named the Attorney General, the Acting Inspector General of Police and the Director of State Intelligence as Respondents.
The monks had been going on pilgrimage to the Kelani Maha Vihare when the bus they were travelling in had been ambushed by LTTE cadres.