Nidahasa, Citizens Collective tells Government –Don't Delay Gazetting Health Guidelines
As It Happens
Jul 16, 2020
"Nidahasa' a Citizens Collective wants the government to publish the gazette on health guidelines,  crucial in holding the August 5 parliamentary election, without delay,
The Collective states that one of the hallmarks of upholding democratic systems is the accurate sharing of information with both decision makers and the people.  Speaking at a press conference in Colombo on July 15, the Collective stated that it is a crucial responsibility of the government to safeguard citizens when the numbers infected with the Corona virus is increasing, creating fears of a second wave of COVID-19 amongst the people.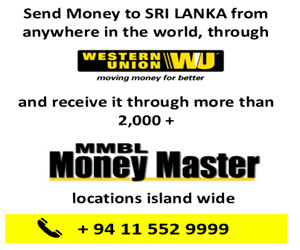 The government must 'comply with the constitution and safeguard the rights and protections of citizens, Professor Rohan Samarajiva, a member of the Collective stated at the press conference.
Gamini Viyangoda, also a member of the Collective called on the government to immediately rectify the delay in gazetting the health guidelines which are crucial when conducting the parliamentary election on August 5th.   He stated that they had learnt that the guidelines had been cleared by the AG's department, and that the delay was with the Ministry of Health. Such delays place 'undue pressure' on officials carrying out election duties, he said.
It is important that the election is held so that democracy is established and democratic institutions are safeguarded, when people are concerned about a second wave of the virus spreading in the country, opined Javid Yusuf.   Therefore, the government must, as soon as possible, gazette the health guidelines to ensure that both citizens and officers involved in the election comply with safety measures, Mr. Yusuf said.  "We saw the government's actions during the funeral of a former minister.  That gave the people a 'grave message of double standards' regarding safety measures they must adhere to, he said.
Speaking at the event, member K W Janaranjana stated that the election must be held, and therefore, 'the government has the responsibility to the people, and should find the feasible and safe means of conducting it.'  He believes that the government should not handle the current situation on their own but engage experts from different fields and representatives of political parties  and consider this a national issue.
Meanwhile, Manu Tissera another member of the Collective alleged that disaster management specialists have not been consulted adequately in combatting the spread of COVID 19.  Though these experts are well trained, they have not been included in any of the task forces to combat COVID 19, she added.  She also said that she had heard that the national task force had not met for some time.   The Collective is questioning the absence of disaster management experts on the task force, she said and asked whether that was the reason for the resurgence of the virus.
The Collective was launched in Colombo on July 8th.  Its mission is to uphold and defend the 'country's   most valuable political legacy and hope –democracy.'