Observing Ramadan in Times of Corona
As It Happens
Apr 25, 2020
Muslims around the world begin the Holy Season of Ramadan on April 25th, while most countries battle the spread of COVID -19.  And like the Christians who followed virtual services on-line or via television during the 40 day long Lenten obligation and Easter Celebration, Muslims too will be restricted to carrying out Ramadan rituals and prayers from the confines of their homes.
In a communique to all trustees of Mosques, the Wakfs Board of Sri Lanka has issued the following guidelines, which are to be strictly observed throughout the period of Ramadam and/or till further notice.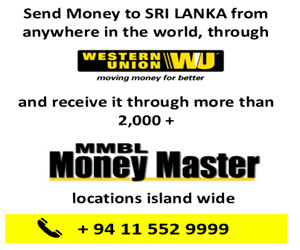 Not to open the masjidhs to the public, but only to the Imam/Muazzin
Not to have any congregational prayer including praying five times such as the Jummah, Tharaweeh prayer etc.
Not to have any other congregational activities such as Ifthars
Not to prepare or distribute Porridge (Kanji) in the masjidhs or its premises.
The trustees are to inform all their faithful of these guidelines and encourage and educate everyone on adhering to directions given by health and defence authorities to combat the spread of COVID-19.
Meanwhile, a separate communique titled "Make it a  Safe and Blessed Ramadan"  with the seal of the Deputy Director General (Public Health Services)II of the Ministry of Health,  while reiterating the above guidelines, provides more detailed information.
That communique states that there have been no studies to prove a risk of contracting COVID-19 while fasting, and adds that anyone suspected or confirmed of having being infected,  should in consultation with their doctors, consider religious licence in not following fasting regulations for Ramadan.
As well, it has asked the faithful not to engage in congregational or individual prayers "either regular or special such as Taraveeh and Ikthikaf.   In the case of congregational prayers held in private residences, no more than 5 worshippers are allowed. Even if the number is less than 5 persons, a 2 meter distance between them is to be observed.  Eid prayers too are to be performed at home.
As the preparation and distribution of food for Suhoor and Ifthar, has been banned, the faithful are advised to provide dry rations and ingredients for the preparation of Kanji to households instead, if they so wish.
While visiting homes for Sadaqaa has been banned, those wanting to give zakat and sadaqaa have been requested to find alternate means to do the same.
In solidarity with the Sinhalese and Tamils who were deprived of celebrating the New Year and Christians of Easter, shopping for Eid is to be kept to the minimum.  Catering for Eid is to be delivery only and no take-away is allowed.  As well, the faithful have been requested not to visit friends and relations or the graves of family members.  The faithful are also asked to refrain from hugging and touching hands, and to instead wave, nod or place a hand over heart as forms of greeting which are culturally and religiously approved.
It has also been suggested that a committee consisting of civil society, Waqf Board, All Ceylon Jamiyyathul Ulama (ACJU) and other influential scholars and theologians be appointed to oversee activities connected with Ramadan.  The committee is to meet regularly and consider updates issued by the government, assess the ground situation, and be responsible in communicating Ramadan activities to everyone across the country. The committee will be disbanded ten days after Eid.
While advising that the National Health authorities must be regarded as the primary source to obtain all COVID-19 related information, the communique also ask that spitting in public places and even homes be avoided.  As well, the use of throw-away tissues, bins with lids and disposable liners and practicing respiratory etiquette when coughing and sneezing, and the use of personal prayer rugs instead of shared rugs or mats is being encouraged.
While the Waqf Board is expected to closely monitor and coordinate with all mosques and Islamic religious institutions to ensure that the above guidelines are strictly followed, the communique states that, all trustees and leader of the mosques and these institutions must be informed of these decisions.  Any Trustee  or leader who fails to comply with the guidelines will be held accountable the communique adds.