Of Bradman, Packer, Chappell And Waugh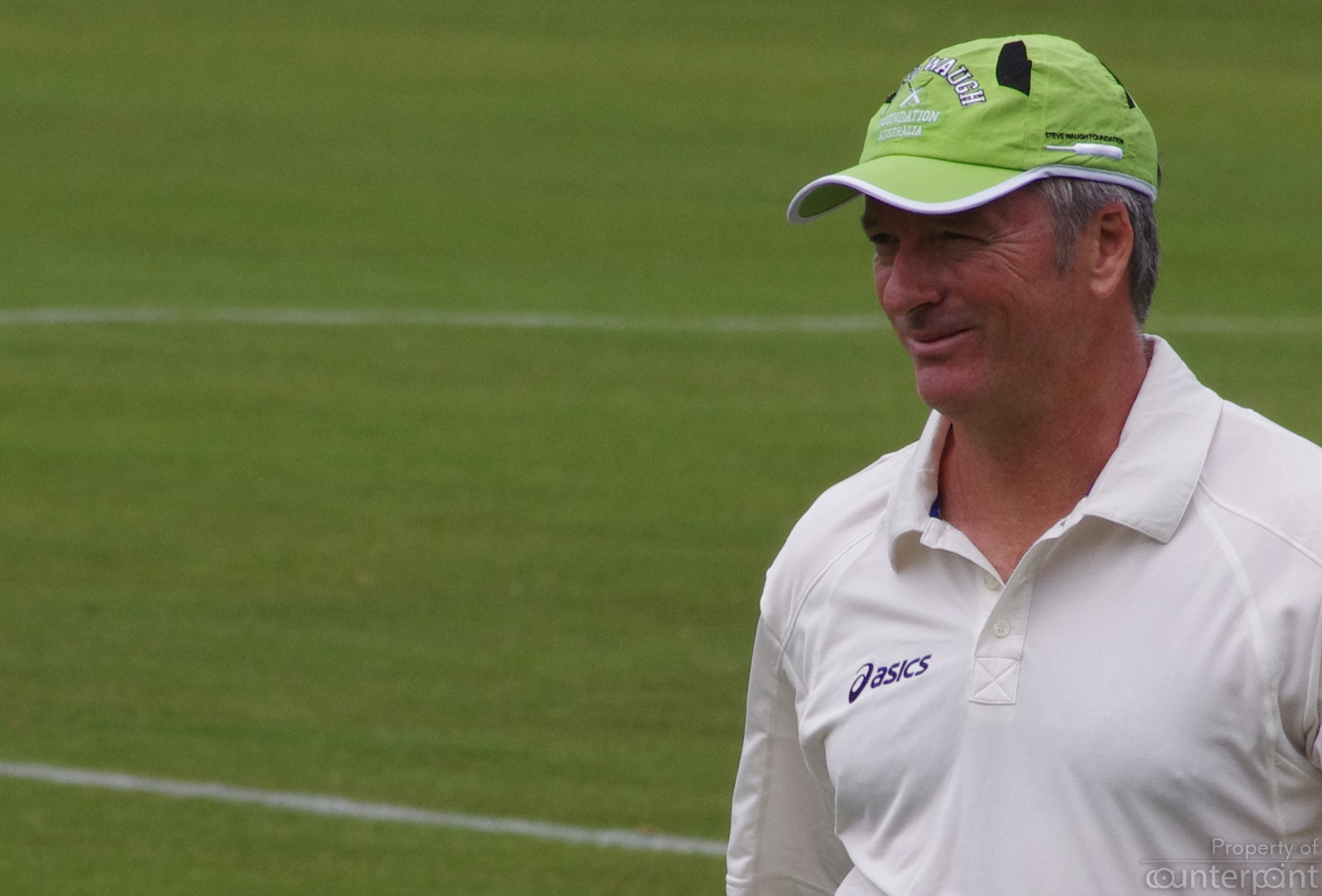 Steve Waugh, fractured his nose when he collided with Jason Gillespie, trying to take a catch. (courstsey By NAPARAZZI - https://www.flickr.com/photos/28990363@N05/6631170329/in/set-72157607420068353, CC BY-SA 2.0, https://commons.wikimedia.org/w/index.php?curid=34459749)
The greatest compliment Sri Lanka's health service has ever received perhaps came from former Australian captain Steve Waugh. Barely a few weeks after becoming the World Champions, Waugh's Australian side arrived in Sri Lanka for a seven-week tour that included a three-match Test series and a tri-nation limited overs competition also involving India.
The Asgiriya Test match went to the wire with Sri Lanka eventually recording their first ever Test win over Australia. Attempting to take a catch off Mahela Jayawardene, Waugh and Jason Gillespie collided mid-air. The fast bowler was left with a broken leg while the captain fractured his nose. Both were rushed to the Kandy General Hospital and were discharged after two days. (Don't forget to watch the YouTube clip of the incident and Tony Greig's description at https://www.youtube.com/watch?v=5Uo4zh1aFe0)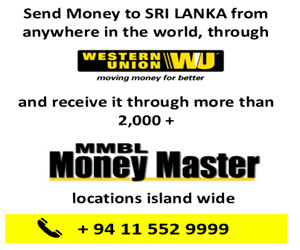 In the lead-up to the final game at SSC, Waugh said, "I am thankful to the doctors and medical staff in Kandy for taking good care of me. The facilities were remarkable and I cannot imagine that all of it is free!"
The doctors, however, weren't too happy. Waugh went on to play the next Test match against their advice in a bid to save the series.
Waugh has remained a dear friend of Sri Lanka having singlehandedly defended Murali's bowling action, which was questioned by none other than then Australian Prime Minister John Howard.
Australia remains one place Sri Lanka is yet to win a Test match. On the hard and bouncy surfaces, our batsmen have been found wanting. The day the Sri Lankan team achieves the feat; our cricket will have come of age.
In the whole of Asia, there's only one venue where Sir Don Bradman has played. P. Sara Oval hosted the Australian team during one of those stop over tours on their way to England for the Ashes.
After retirement, Bradman remained a powerful figure in Australian cricket as Chairman of Selectors and Chairman of the Board. In 1977, when business tycoon Kerry Packer bid for television rights of Australian cricket, the board turned down the offer. Authorities feared that Packer would commercialize the sport. Although Bradman didn't have anything to do with the sport at that point, the Australian Cricket Board was acting on his advice.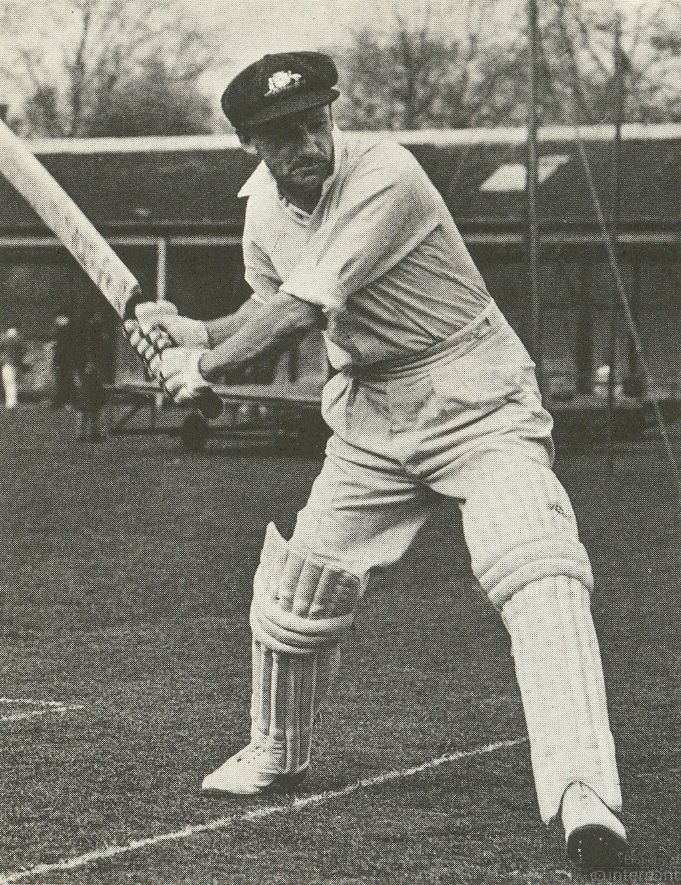 The movie, 'Kerry Packer's war', nicely depicts behind the scene happenings on what went on during a crucial juncture of Australian cricket.
Packer goes to meet the Australian board, but Chairman Bob Parish declines his offer. Then, the man who went on to make cricket players millionaires, leans on the table, looks Parish and his secretary straight into their eyes and says, 'Gentlemen. There's a wee bit of whore in all of us. How much do you want?
The status quo remained, forcing Packer to start his own league called World Series Cricket. He introduced day-night matches and coloured clothing. Packer had every cricketer worth his salt from Lloyd, Greig, and Chappell at his beck and call playing in his competition. Tony Greg, then England captain became a public enemy. Celebrated cricket writer Christopher Martin Jenkins called him a 'wandering mercenary'.
Fans in Australia loved the new concept. The competition was intense and the best in business were in show. Australian Cricket Board eventually ate humble pie and conceded the television rights to Packer.
Packer's Channel Nine revolutionized the way the game of cricket was covered. His commentary panel comprised ex-Australian captains – Richie Benaud, Bill Lawry, Ian Chappell and Mark Taylor. Greig of course was an exception.
Chappell is one of the famous names in Australian cricket. Brothers Ian, Greg and Trevor played for Australia. The latter was Sri Lanka's Fielding Coach for several years.
Their maternal grandfather Vic Richardson is also a former Australian Test captain. Richardson had an interesting advice for his grandson Ian when he was small. 'If you ever get a chance to captain Australia, don't do it like a Victorian.'
Melbourne is the Australian state Victoria's capital. Many Sri Lankans live there. Those days the Victorians were said to be conservative.
Ian was not like that. Aggressive and abrasive, he backed his players to the hilt and fought with the administration numerous times asking for better pay. Once during a game when a request was made over public address system for a warm round of applause for the Chairman of Australian Cricket Board who had just turned up to watch the game, Chappell let his thoughts be known to one and all. The Australian captain was batting and he promptly took his pants off as the announcement was made.
Chappell, too, is a dear friend of Sri Lanka. He was a commentator when the country won the World Cup in 1996 and recalled the historic moment recently.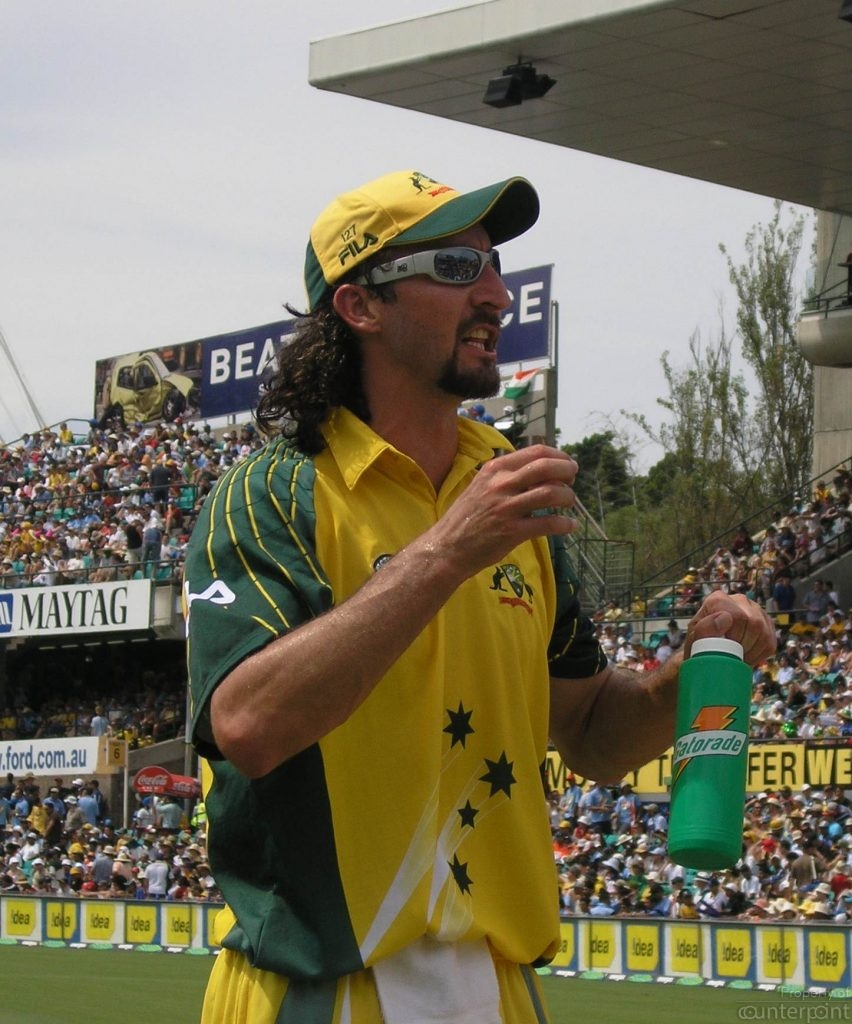 "They went on to get into the final, and the man who played a great part in Sri Lanka getting to the final was their skipper, Arjuna Ranatunga. Because he said very early on in the tournament, when Australia refused to go and play their match in Sri Lanka, "We want the Australians in the final." There weren't too many teams in those days that were saying to Australia, "Bring it on, bring it on." Everybody was hoping they didn't run into Australia. Not Arjuna. He said, "Bring them on, we want them in the final."
"Arjuna then played another great hand. I remember Ravi Shastri had to interview Ranatunga and I had to interview Shane Warne a day before the final. Ravi had done his interview already, and the message must have got through to the Australian camp. Shane Warne had definitely heard it. Because he came over to me, and before we even did the interview, he said, "What's the fat bastard said about me now?" And what Arjuna had said was that Shane Warne was a bit of a media myth, and was not as good a bowler as everyone made him out to be. So here was this Sri Lankan captain really antagonizing the Australians, and saying, "Come on, come on, we want you."
Greg was the more accomplished batsman among the Chappells. He captained Australia too and earned the wrath of the entire cricketing world for his tactics during an ODI against New Zealand at the MCG in 1981. The Kiwis needed six runs off the last ball. The captain advised his bowler – Trevor Chappell – to bowl underarm.
The cricketing establishment came down on Greg. Richie Benaud said that it was 'one of the worst things he had seen on a cricket field'. Ian, the elder brother stopped talking to Greg for months. In New Zealand, one butcher put out an advertisement outside his shop. It read like this, 'Cheaper than Chappell'.
Australia remains one place Sri Lanka is yet to win a Test match. On the hard and bouncy surfaces, our batsmen have been found wanting. The day the Sri Lankan team achieves the feat; our cricket will have come of age.