Global Radar Search
Once Again, The Confounding Tamil Nadu Factor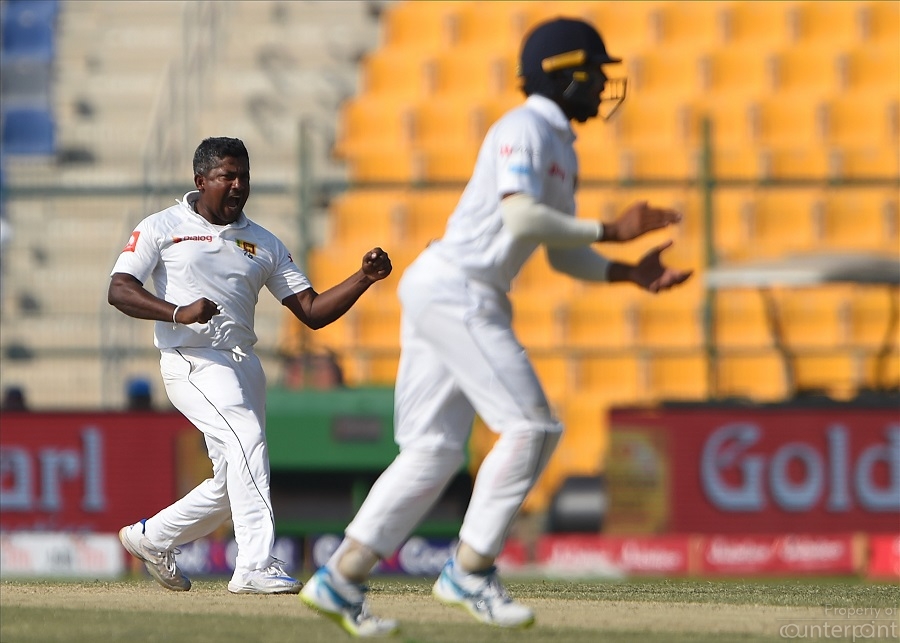 President Sirisena joined the Indians for Yoga. Picture shows the President with Indian High Commissioner for Sri Lanka Taranjit Singh Sandu.
There was this cartoon in a local daily which showed caretaker Prime Minister Mahinda Rajapaksa about to fence off in a boxing ring with a hulking opposition politician whose face was not clearly sketched. The former was being pushed into the ring by a sleek, sleeved hand with the label 'China' on it and the latter was being showed in by no less a person than 'Uncle Sam'. The cartoon graphically highlighted the 'external forces' that are likely to come into play in the parliamentary polls announced by President Sirisena when he suddenly dissolved Parliament.
While, the cartoon had some insight in it with regard to the prime external actors expected to be in rival efforts at carving spheres of influence and power in Sri Lanka in the emerging electoral contest, it fell far short of doing full justice to the complex power realities in South Asia which are likely to cast an ominous shadow over the troubled country in the days to come. China and the US are two of the foremost world powers that are certain to take an exceptionally keen interest in the developing political situation in this country and could be expected to test their strength in a proxy power struggle but we have just been reminded that India is unlikely to 'stand idly by'.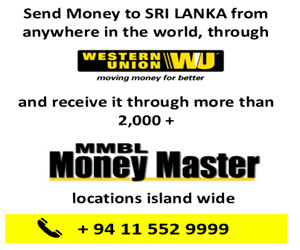 This reminder comes in the form of condemnatory statements on the dissolving of Sri Lanka's parliament by Tamil Nadu's main political parties, including the Tamil nationalist DMK. Essentially, they reminded the Indian centre that the dramatic move by the Sri Lanka President places at a huge risk the vital interests of the country's Tamil community. It called on the centre to take swift measures to ensure that the Tamil minority is in no way harmed by these sensational developments in Lankan politics.
Seasoned regional politics watchers know for certain that Tamil Nadu concerns would not go unheeded in New Delhi. This has been so since the late forties and how to manage its relations with India re-emerges as a major issue for Sri Lanka's current administration. The general perception that Prime Minister Mahinda Rajapaksa is a firm ally of China is very likely to make Sri Lanka's management task doubly difficult.
This time around too syrupy claims on India being a 'close relation' of Sri Lanka are unlikely to pass muster with New Delhi. Even for an Indian centre which is likely to be relatively favourable to a Mahinda Rajapaksa-led government, Tamil Nadu is of far greater importance to India than Sri Lanka. This was proved particularly at the height of the anti-LTTE war in the decade of the eighties. Maintaining peace and stability in Tamil Nadu is a requirement the Indian centre would never compromise. After all, stability and peace in Tamil Nadu are integral to India's overall security and geographical oneness. The crux of the matter is that Tamil Nadu will erupt in protests and possibly endemic unrest if the Tamil community in Sri Lanka is seen as being victimized by Lanka's rulers. Thus, will the pressure mount on New Delhi to end the seeming hard lot of Sri Lankan Tamils.
Compounding Sri Lanka's regional policy issues is the perceived painful slowness of successive Sri Lankan governments, including that led by the UNP from 2015 until recently, to resolve issues that grew out of the 30 year war. Of special interest to the world community are accountability and reconciliation questions over which Colombo is being seen as extremely slow-footed.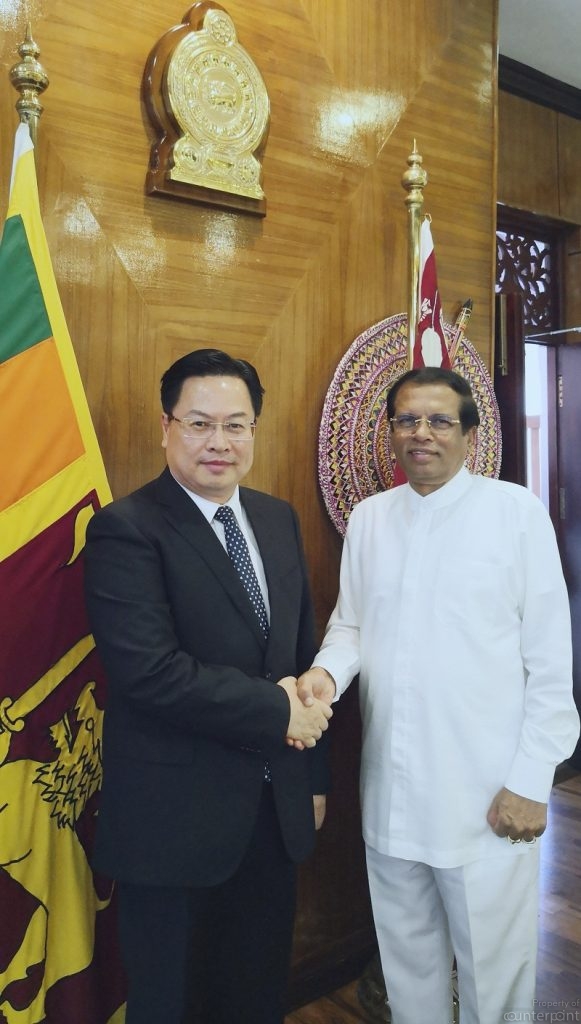 However, some of these concerns are of immense relevance to Tamil Nadu's nationalist parties. The condition of Sri Lanka's North-East Tamils is a hot issue in Tamil Nadu politics and based on them, pressure will be brought to bear on the Indian centre by Tamil Nadu nationalist elements to compel Sri Lanka to show progress in resolving these questions. Considering that the Mahinda Rajapaksa government is prone to be seen as pro-China, India would be obliged to handle Sri Lanka with a greater degree of firmness. It would be interesting to see how a Rajapaksa administration, which is seen as Sinhala nationalist in its essential orientation, would manage devolution issues from now on.
There are neighbourhood policy dilemmas here of an exacting kind for both Sri Lanka and India. If sections in Sri Lanka are expecting to play the 'China Card' with any deftness in these circumstances they could very well be mistaken. China is in Sri Lanka on purely 'business' and in comparison to India, Sri Lanka is of lesser importance to China. It would not be 'spoiling for a fight' with India over perceived economic and other stakes in Sri Lanka for the obvious reason that it is of greater importance to China to maintain good relations with India than with Sri Lanka, in consideration of the vital and multi-faceted importance India has for China. It has to be faced squarely that Sri Lanka is a small state in the world in general and in South Asia in particular. It is time these issues were seen in a wider international perspective.
Accordingly, it is up to Sri Lanka to play her hand with utmost foresight in the regional policy sphere. Whether she likes it or not Sri Lanka is bound to remain in very close geographical proximity to India. The onus, therefore, is on Sri Lanka to manage her relations with India with care and sensitivity. It would be foolhardy of Sri Lanka to look to extra-regional powers for unreserved support in any possible friction with India. Such assistance would not be forthcoming. Nor is India going to consider it incumbent on her to sacrifice her good relations with Tamil Nadu for the sake of Sri Lanka.
The conclusion is inescapable, therefore, that Sri Lanka should prove her readiness to deal expeditiously with outstanding issues relating to her Tamil minority community. This is a key to Lanka's friction-free ties with India.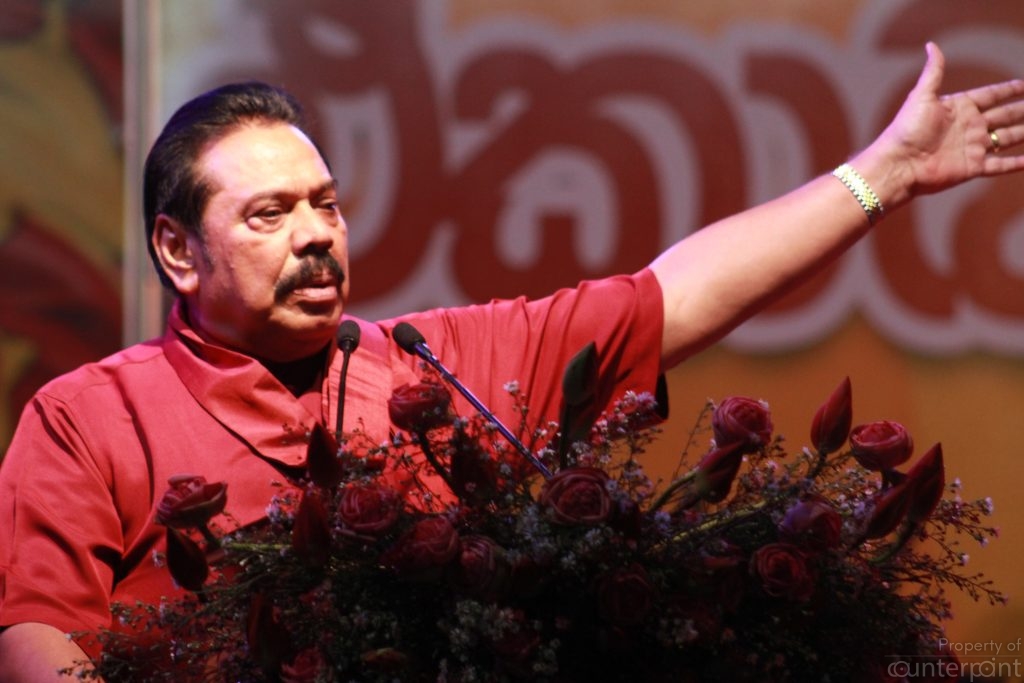 India, on the other hand, cannot be seen as being overbearing with Sri Lanka. After all, India would not like to see any extra-regional powers asserting themselves at her doorstep at the invitation of Sri Lanka. Weaning Sri Lanka away from China's influence is a top priority for India and she too would be compelled to play her foreign policy 'cards' deftly and sensitively. Nor would she like to see a notable Western military presence at her doorstep and such a development is possible under a Mahinda Rajapaksa government which is seen as a staunch ally of China.
Thus, foreign policy posers are accumulating for both Sri Lanka and India. But it is clear that Sri Lanka has far less options in these circumstances than India. Sri Lanka will find the foreign policy constraints on her to be exceptionally stifling.