Pakistan's Grand Show As Cricket Returns To The Country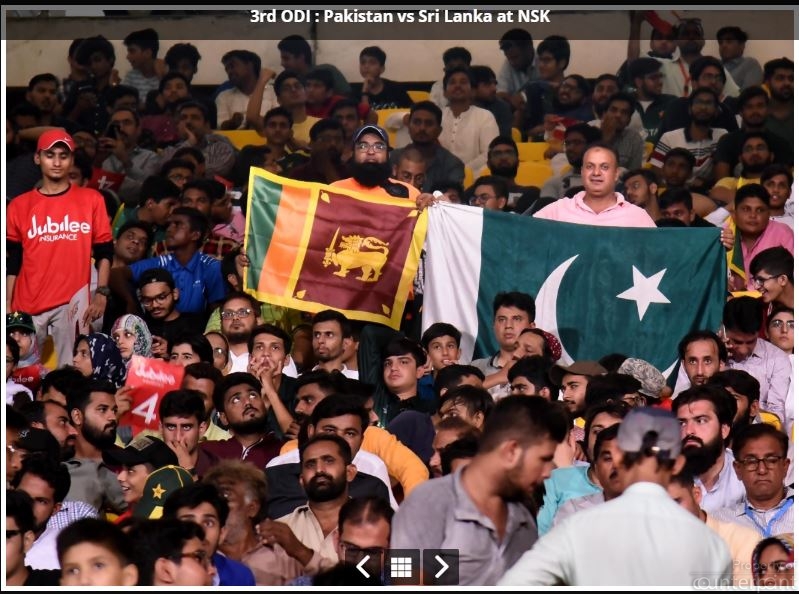 International cricket returns to Pakistan (Courtesy: Pakistan Cricket Board)
Pakistan's contribution to cricket has been immense but the sport in that country received several blows following the terrorist attack on the Sri Lankan team a decade ago. Pakistan Cricket Board was forced to host its international games at overseas venues like United Arab Emirates costing them an arm and a leg. But more importantly some of their finest players had no knowledge what it meant to play in front of their own fans.
Babar Azam, perhaps, the finest talent produced by Pakistan since Inzamam-ul-Haq got a taste of playing in his own backyard earlier this week and he made it count with a scintillating hundred in the second ODI against Sri Lanka.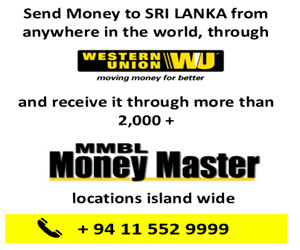 Despite assurance by the Pakistan government of security accorded to heads of states for players, ten leading Sri Lankan cricketers refused to tour. Many thought that this would be a one-sided affair but far from it. Despite Pakistan winning the series, the outcome was too close to call.
The absence of seniors provided an opportunity to some young players to make an impact.
Danushka Gunathiaka, a free flowing opening batsman should have cemented his place in the side by now, having made his debut a few years ago. But disciplinary issues had stalled his progress and other batsmen emerged. But his fine hundred in the third ODI has given him another opportunity to build up a long and successful career. With his ability to bowl off-spin and given his excellence on the field, Gunathilaka is a three dimensional player and could turn out to be a match winner in the future.
Shehan Jayasuriya has been another player who had been knocking on the door for quite some time now, without an opening. No shows by seniors gave him an opportunity and he showcased his skills and nearly pulled off the second ODI as Sri Lanka staged a remarkable recovery after a horrendous start.
He nearly scored a maiden international hundred but his 96 should be good enough to hold onto that crucial number six spot where Sri Lanka have tried out several players. The thing with Jayasuriya is that, he provides not only solid batting displays but he is capable of sending down a quota of ten overs and he had a good all-round performance in the second game, sharing the new ball with Nuwan Pradeep.
Dasun Shanka can hit the cricket ball a mile. It remains a mystery how he missed out on World Cup selections. He showed what Sri Lanka missed during the World Cup, smashing 68 runs with six fours and two sixes.
From 28 for five, the pair took the total to 205 and with bit of luck Sri Lanka could have gone onto win that game. Their 177 run stand is a new record.
Wanindu Hasaranga, a young leg-spinner who can also bat has been another find on this tour. For some reason Sri Lanka have traditionally favoured off-spin and left-arm spin over leg-spin. It remains to be seen whether Hasaranga has it in him to make an impact in what is cricket's most difficult, but extremely effective art.
India, for example, have enjoyed tremendous success thanks to leg-spin and more teams are starting to value leg-spinners, who are extremely hard to get away when they find the right line and length.
Karachi put up a fine show over a week long period despite the first game being washed out.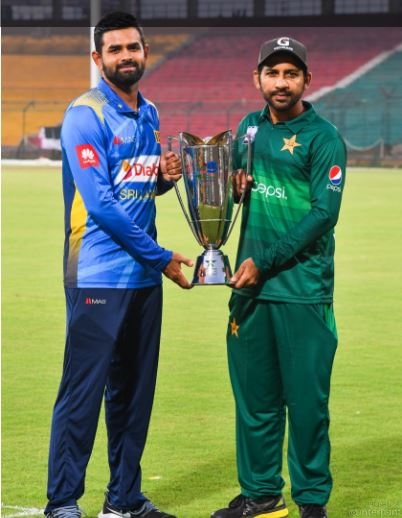 Now on to Lahore, where the shortest format of the game – T-20s – will be played. Lahore is also Pakistan's cricket capital with headquarters of their cricket board based in that city. Lahore is also a memorable place for Sri Lankans as it was there they won the World Cup 23 years ago.
There is new hope for Pakistan not just with cricket returning to the country, but the team under a new management. Former captain Misbah-ul-Haq, who had quite a bit of success captaining the side for a long period, is now their new Head Coach. In Sarfraz Ahmed they have a strong leader and the future is exciting for Pakistan.
The Pakistan side is not all about Babar Azam.  Fakhar Saman, with his explosive batting top of the order has a huge impact on the side. Harris Sohail's progress has been stalled due to a series of injuries but he looks settled now in a secure environment.
Bowling has good variety too, with left-arm quick Usman Shinwari with his extra pace troubling the batsmen. Young Shadab Khan is an up and coming leg-spinner who bowls two googlies and mesmerizes batsmen. His fielding is top class as well.
With a former Test captain at the helm as the Prime Minister of Pakistan and Patron of the Pakistan Cricket Board, the hosts are leaving nothing to chance in their bid to host constant international cricket again. Some 8,500 troops are guarding the Sri Lankan team and the city is at a standstill when the Sri Lankans are on the move.
The people don't mind the hassle though, as they desperately want the sport coming back to the country.