President wants Industrialists to begin Local Production
As It Happens
Jun 23, 2020
Industrialists have been told by President Gotabaya Rajapaksa to begin local production of goods now that the government has imposed limits on importing non-essential items.
Therefore, the challenge before industrialists is to win both the domestic and global market the president has said, according to a press release from the President's Media Division.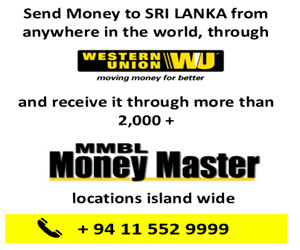 At an Inter-Ministerial Task Force on Industrial and Enterprise Development meeting on June 22, at the Presidential Secretariat, the President had stated that the government has paved the way for a people-centric production economy.    The single digit loan scheme is one such initiative, the President has stated.
"At present there are several tasks to be performed by businessmen. They include satisfying consumer needs, creation of new industries and introducing new technology to the country.'   The release added that the president also emphasised the importance of upholding the highest level of standards of all products and services provided.  The president expects a wide range of goods to be produced locally, from 'brooms to medical drugs.'  As well, the government's policy is not to import agricultural products, the president has stated adding that he expects, that with time farmers too would understand market demands like industrialists do.
The meeting had been attended by industrialists and representatives of many fields  such as motor vehicle assembly, the motor spare parts manufacturers association, packaging manufacturers, power cables manufacturers, the national marine manufacturers association, metal workers,  leather industry advisory committee, rubber related products manufacturers association, advisory committee of electrical & electronic equipment, timber and timber-related products industrialists association, joint apparel association forum, apparel industrialists, cosmetic manufacturers association and  the advisory committee on drug manufacturing.
The Minister of Industries, Wimal Weerawansa, Secretary to the President, P.B. Jayasundera and Ministry Secretaries had also participated in the discussion.