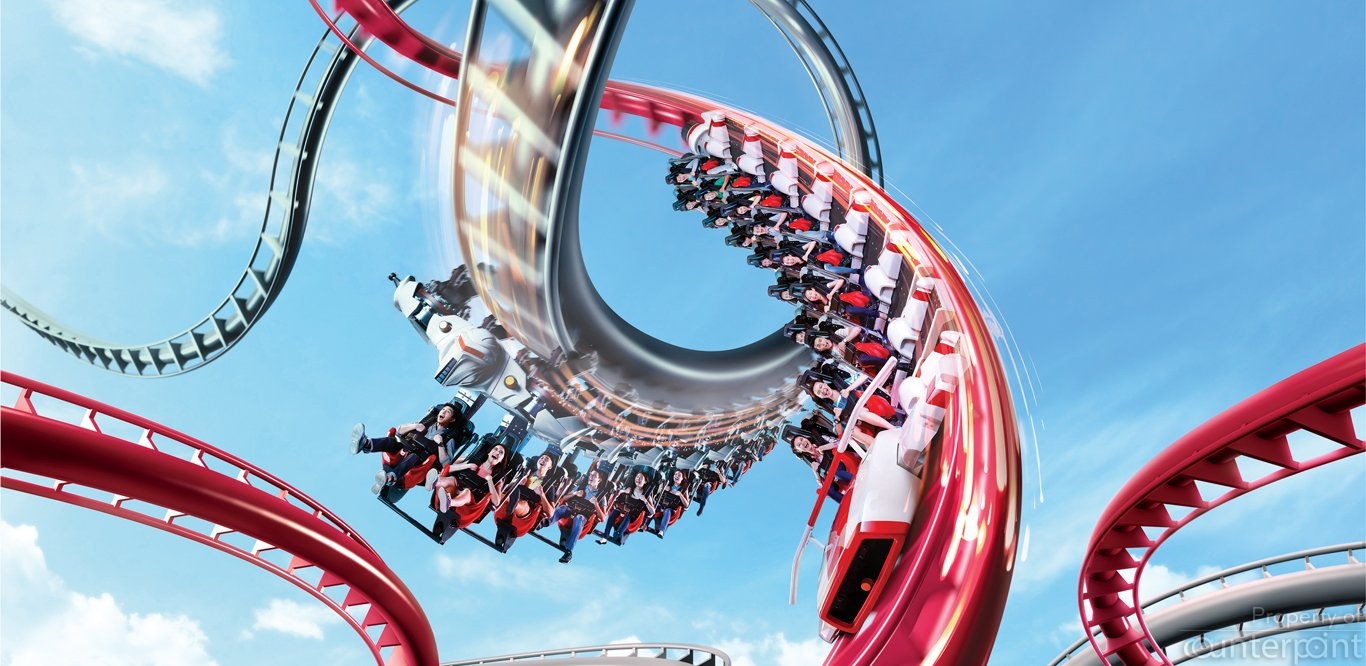 I wonder if a world class theme park would help us generate the four million tourists, targeted for 2020, and revenue of five billion US dollars from the tourism industry!
Thailand, Malaysia, and Singapore, have some of the world's best theme parks, and these countries have more to offer holidaymakers, than just theme parks.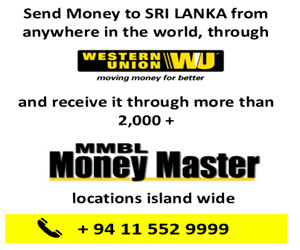 Tourists, who decide to visit these countries, don't look at theme parks to make their holiday plans.
Even if they do, I don't see them shunning Thailand, Malaysia, and Singapore, for a theme park in Sri Lanka, unless we have more to offer…our very own attractions – unique to Sri Lanka only.
I've been to some of the theme parks, in Thailand – Ramayana Water Park in Pattaya, described as the biggest and the best water park, and Cartoon Network Amazone Waterpark, which is said to be the world's first Cartoon Network themed water park, located 15 kilometers away from South Pattaya.
I did check out the Cartoon Network Waterpark, situated in Pattaya – less than a two-hour drive from Bangkok. It was simply awesome, thrilling, exciting, and even unbelievable!
Kids (even babies), families, couples, friends, tourists, and everyone else present, were having a ball – in the water, of course! And, they had so many exciting events / rides to choose from!
Reptide Rapids
A-335 metre river adventure, that winds through the Omniverse and the Adventure Zone. Adventure Zone Perfect for the entire family: Jake Jump, Rainfall, Raincorn and Banana Spin.
Omniverse Zone
Home to six of the fastest, steepest water tube rides and coasters in the world.
Mega Wave
You could enjoy perfect ocean waves (on a floater), and you could also paddle yourself to the point where the waves are quite high.
Cartoonival
This amazing aqua-play area has slides, fountains, buckets and tubes. In fact, there are more than 150 water features to check out here.
Surf Arena
All you need to do is to catch the waves and surf all day.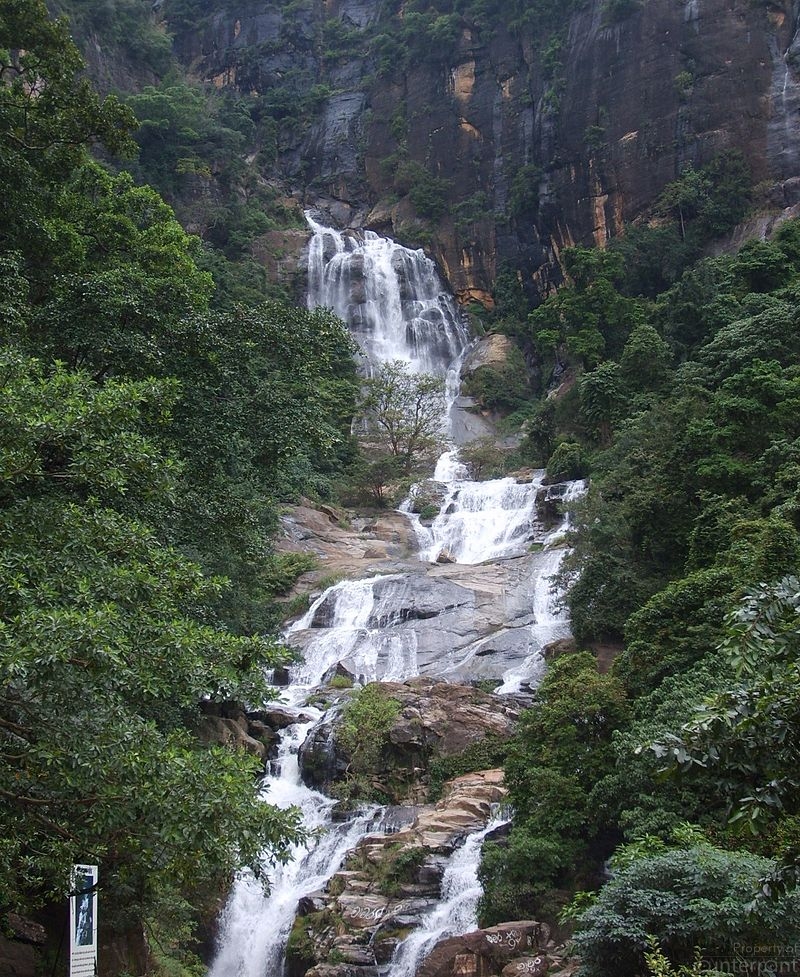 Even if we do come up with a theme park, to match, let's say Thailand, I can't see tourists deciding to skip Thailand, in favour of Sri Lanka.
The 'Land of Smiles' has an unbelievable variety to offer tourists, so we need to compete with them with our uniqueness.
No doubt these theme parks will be a major attraction for the locals, but that's not where the dollars come from.
As I've mentioned in an earlier article, whenever I go overseas, I've only heard superlatives being used, by foreigners, to describe Sri Lanka. And, they all talk about our beautiful beaches … and Kandy – Sri Dalada Maligawa.
No one has ever asked me if my country has exciting theme parks for them to check out! They don't need to. They are only keen to know what we have to offer – in the form of uniqueness.
Take for instance wildlife parks.
Wildlife parks are a major tourist attraction and what are we doing to make our wildlife parks a top tourist drawcard?
Tourists are seen at our wildlife parks but we need to clear up the mess, associated with our parks, in order to make this vital tourism segment boom.
From what I gather, tourists are taken for a ride when visiting our National Parks, like Yala, where they are not only over charged but are also deprived of a full day's tour of the park.
They pay for a full day tour but are allowed to spend only a couple of hours, in the park, by these safari drivers who, I'm told, are keen to do several trips, in a single day, when, in fact, each safari driver should be doing just one trip per day – from 6.00 am to 6.00 pm, the time allocated for each group tour of the park.
I've been to a couple of National Parks in Kenya (Amboseli and Maasai Mara) and I noticed the discipline among the Kenyan safari drivers.
They take you on a full day tour – from 6.00 am to 6.00 pm – and they follow a given route, within the National Park, and, under no circumstances, would they deviate from that given route. If they are spotted doing the wrong thing by Game Rangers within the park, their park license is cancelled.
The Kenyan guides are very knowledgeable of the jungle terrain and the animals in those National Parks and they make the whole tour so exciting for the tourists.
They drive slowly, sometimes at snail pace, in order not to disturb the animals as it's their domain. Sammy, our Kenyan guide, was our companion from the time we left the airport – Jomo Kenyatta International Airport – till our departure.
We need to work out a formula that would make it a pleasure, and excitement, for tourists visiting our National Parks, and not an annoyance. Right now, it's more a hassle that await tourists.
A report, released by the Auditor General's Department, indicates that even though high prices are charged from foreigners, who visit our National Parks, they are provided with neither adequate facilities nor security, and often fall victim to fraudulent groups.
According to the report, the usual charge for a jeep, for a Yala safari, is around Rs. 4,500 for a tour of the area, and the Wildlife Conservation Department charges Rs. 17,950 for six persons, which adds up to Rs. 22,450; but tourists have had to pay Rs. 36,000 due to the intervention of brokers, which is an additional Rs. 13,550.
The Sri Lanka Tourism Development Authority (SLTDA) needs to step in and ensure that tourists are not given a raw deal, not only at our National Parks, but at all sites, connected with tourism. The SLTDA should also monitor the online booking sites, for tourists' facilities, in Sri Lanka.
An American couple, and a well-known local surgeon and his wife, made an online booking for accommodation, in Ella. The payment was made upfront by credit card.
What was shown, via photographs, on this particular site, gave an indication that what was being offered, as accommodation, was pretty good.
But, lo and behold, when they arrived at their destination, they found it hard to believe that this was the very same venue that was advertised, online!
There was no one at the counter, they said, and continuous tapping, on the front desk, finally resulted in an individual, who looked unclean, and did not seem to have taken a wash, to the scene.
Disappointed with the entire setup, they requested to be shown their rooms, before checking in. And, what they were shown made them literally run away.
The room had no working a/c, although the booking was made for a/c facilities, and the walls were colour washed, in patches – just to cover up cracks which seem to have been recently plastered, they said.
They had to seek accommodation, elsewhere, but found the going tough, they said, as there was no SLTDA office, in the vicinity of Ella, where they could have been guided, or sought information from, for alternate accommodation.
Eventually, it was a friend who came to their rescue and directed them to another venue where the accommodation was good, they said.  Of course, they lost their online booking payment.
Just to double check on these shortcomings, I called the Sri Lanka Tourism Head Office, at Colombo 3, on February 14th, at around 11 am, and found them in a world of their own. Perhaps, the Valentine's Day fever had got into them!
I had to hold on as the line went to three different female officers, and finally got cut off.
I dialed again and it was the same procedure. I didn't get cut off, this time, but I was put on hold and…finally, I decided to cut the line, myself.
Certainly, a nice way to experience "The Wonder of Asia!"