Public Service is a Human Right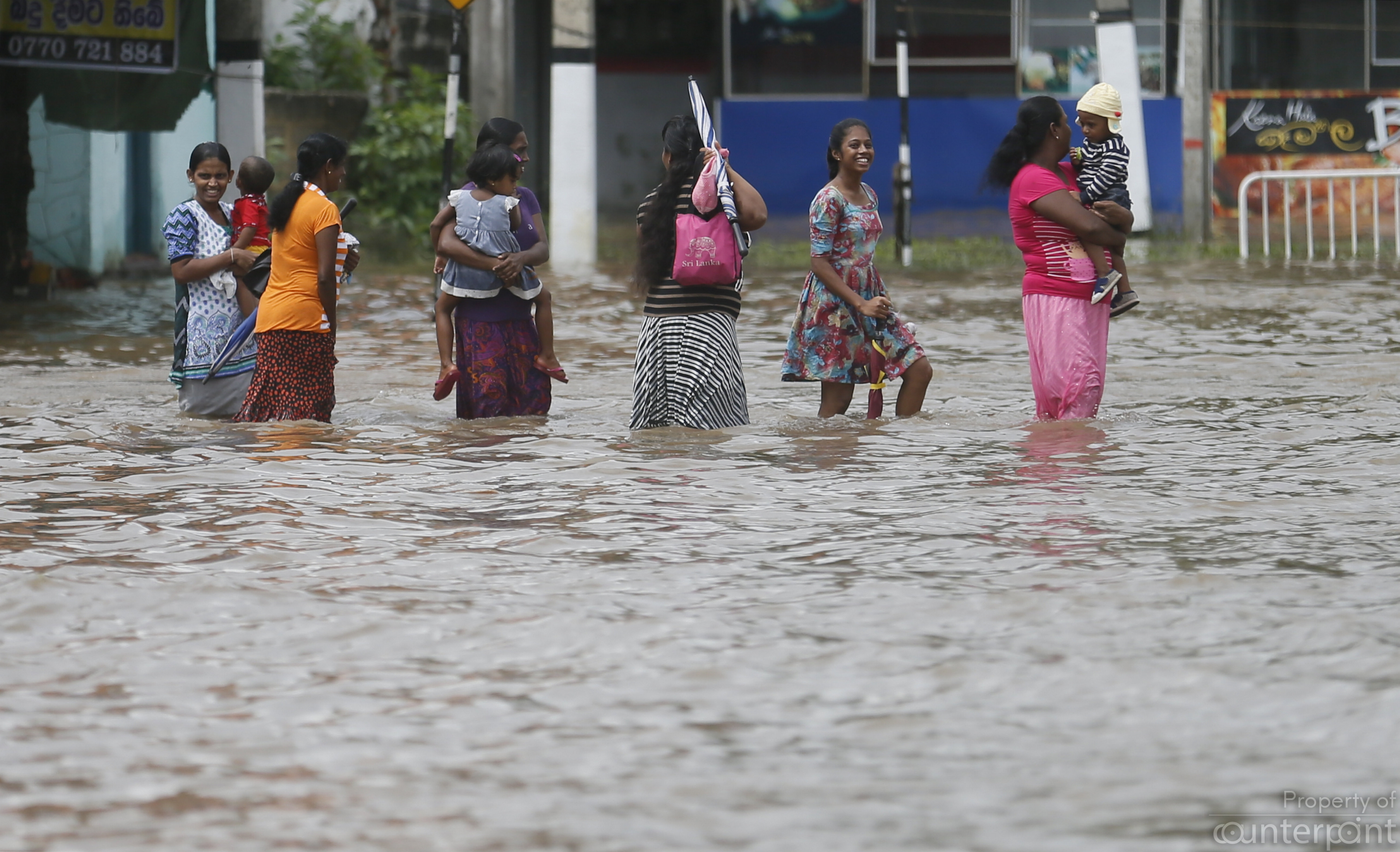 Man-made or natural disasters have the same effect. People lose their homes, livelihoods and family members. The government has the primary responsibility to provide relief to those affected.
In Sri Lanka, the day passed unnoticed, even though, June 23 has been declared by the United Nations as Public Service Day..  It is the one day of the year that is set aside to celebrate and recognize the work of public servants.
The duties and responsibilities of a public servant are vast, and makes up the backbone of delivering basic to complex services to citizens.  While the State formulates policies and affords various protections through the constitution, the actual delivery lies in the hands of the public servants, be they be clerks, Administrative Officers, doctors, Development Officers, Grama Niladharis, Teachers, or Secretaries of Ministries.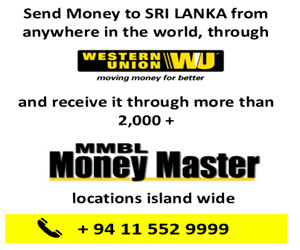 As Sri Lanka prepares to meet the globally accepted 17 Sustainable Development Goals (SDG's) comprising 169 target areas by 2030, it is necessary to examine whether the country's public servants are equipped and committed to meeting the challenges.
The vision of the SDG's is "no one is left behind."  This means ensuring that all citizens – women, men, the disabled, poor, middle or upper income earners, the displaced and homeless, seniors or children have equal access to all resources and services available.  It means not turning away anyone who needs help. It means creating a safe place for all and protecting our environment.   It means that every officer serving the public is trained in approaching service delivery in a positive manner.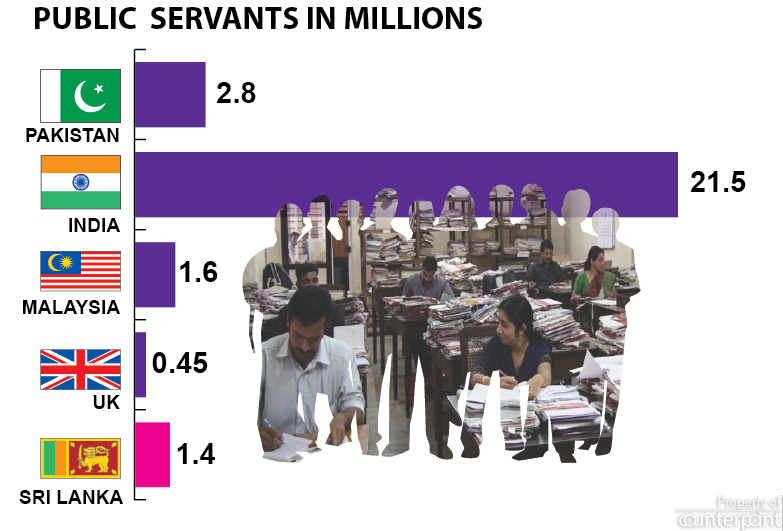 At a recent meeting on "SDG and Beyond" hosted by the Consortium of Humanitarian Agencies (CHA) a range of areas requiring immediate attention were identified.   They include the poor, a majority of whom live in rural areas and engage in agriculture for a livelihood. In the area of equal access to employment, twice as many women as opposed to men are out of work, despite almost 58% of girls passing the Advanced Level examinations. Then, there is the issue of female headed households, which is believed to be around 23.5% of the population.
Thirty percent of the population is made up of children, and of those, 23% have been identified as being less than 18 years of age and disabled, according statistics presented by CHA.  There are also those with special needs whose requirements must be addressed; better equipped public spaces and transport and schools with appropriate facilities and trained and compassionate teachers who could empathise with those facing learning, physical, emotional and mental health difficulties etc.
The many man-made and natural disasters continue to take their toll with large numbers of people often being displaced, some many times over. While they need assistance with rebuilding their homes or in some instances re-locating, their psycho-social needs too must be addressed with sensitivity.
We are an ageing population.  By 2030, it is estimated that those over 60 years of age would make up 22% of the population.  Most senior citizens need special attention, be it in understanding their physical and emotional needs, movement, access to health care or obtaining their pensions or other financial assistance.  Elderly or otherwise, those dealing with the various challenges life throws their way, need be dealt with empathy, and this includes their care givers.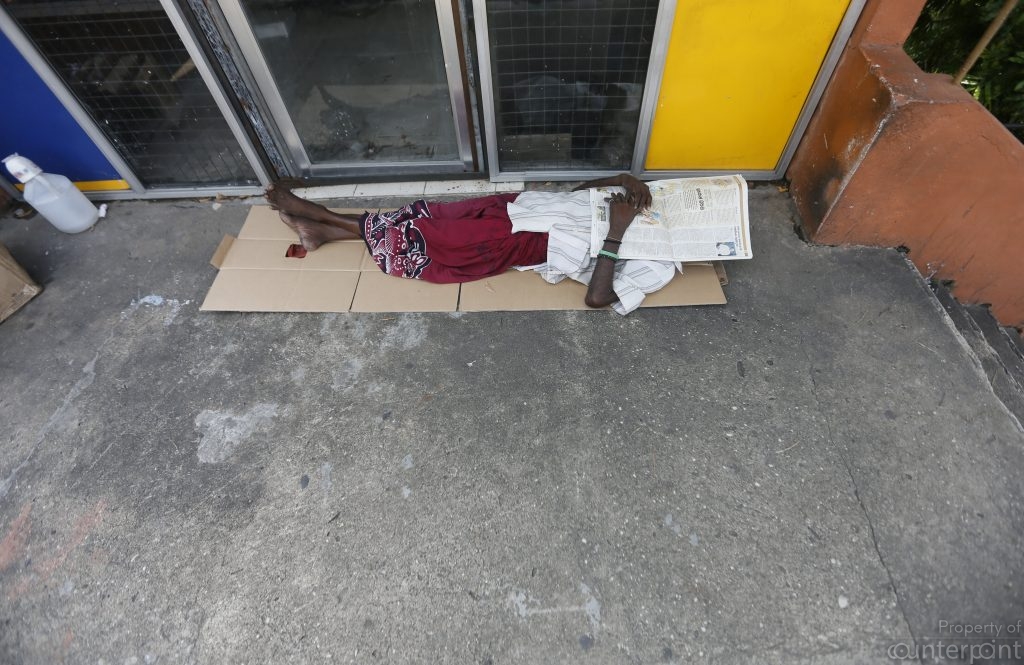 According to CHA there are nearly 1.4 million Samurdhi beneficiaries amongst who, too, are senior citizens, the disabled and those with special needs.
Ironically, this country has the same number of public servants as samurdhi beneficiaries; 1.4 million.  With a total population of 21.4 million, this means that we have a public servant for every 15th person!  How efficiently and courteously we must be served then.
As the Facilitator of the meeting, Isha Wedasinghe Miranda pointed out, the above mentioned common challenges vary from district to district and province to province, and the concept that one size fits all, needs to be evaluated constantly.   Public officers must be trained to be sensitive to such needs and have the ability to make decisions accordingly while observing the spirit of the policies set out by governments.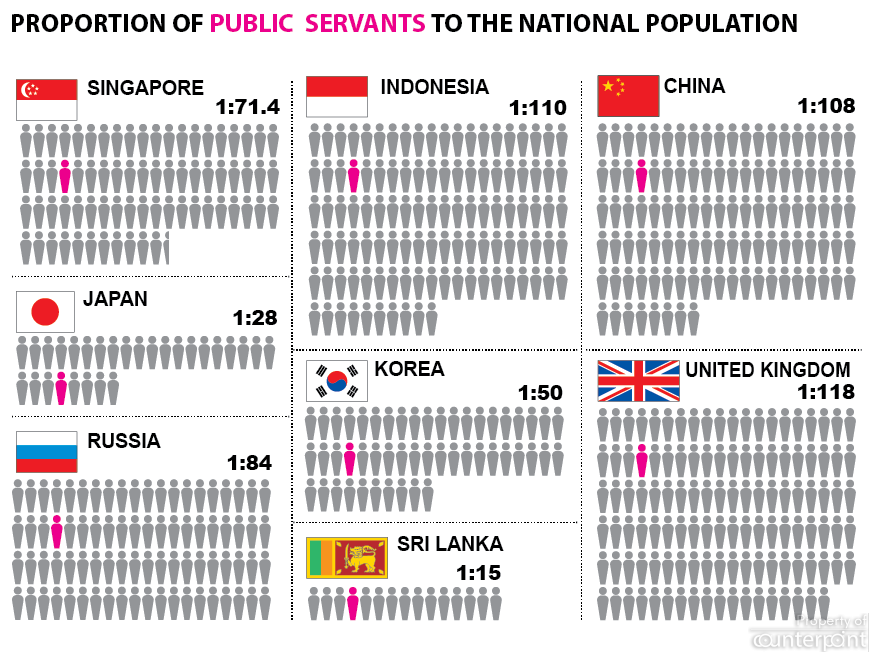 Unfortunately, Sri Lanka's public service, like most other areas is heavily politicised.  Public servants who uphold their professional ethics are as rare as precious stones.  Rather, they have become accustomed to serving their political masters or observing their political ideologies.  Often, with each change of government, policies and service delivery methods change, resulting in not only confusion, but also discriminatory practices.  It is time public servants shelved their lethargic attitude towards work or consider their employment only as a means to ensuring life-long financial security and get on with the business of efficient and effective services delivery.
CHA's Chairman Jeevan Thiagaraja advocates strong leadership and a multi-stake holder approach in bringing about the changes required, if "no one' is to be left out.  "We have the necessary resources, but not effective programme delivery training', he points out. While one third could be handled by the government, the private sector and other groups could provide the rest and introduce pro-active behaviour instead of being on the defensive.
"Public service," says Thiagaraja, "is a Human Right."
Both public servants and citizens must be aware of that right.  One to serve and the other to be unafraid in insisting their rights are delivered.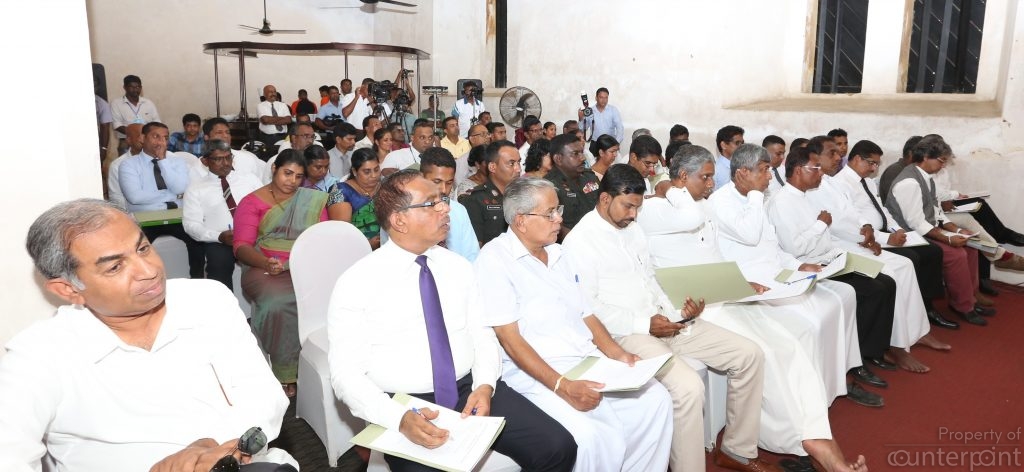 Apart from awareness, Thiagaraja suggests good in-service training, with salary increments that would be complementary to that, and an award system to recognise those who carry out their duties efficiently without fear or favour.  Indeed, the UN Public Service Day celebrates  "the value and virtue of public service to the community; highlights the contribution of public service in the development process; recognizes the work of public servants and encourages young people to pursue careers in the public service.'  It might serve Sri Lanka well to emulate such a practice.
The time has come then, to re-train all public servants to shed bureaucratic mentalities, to have the strength not to be meek political tools and to uphold professional guidelines when serving the public.  It is time for politicians and influential members of the community to refrain from interfering with the workings of the public service, so that government policies aimed towards ending poverty, protecting the planet and finally achieving prosperity for all citizens can be achieved.