Sri Lanka Navy continues dousing operation on MT New Diamond
As It Happens
Sep 4, 2020
Sri Lanka Navy (SLN) together with vessels from Russia and India are continuing its fire dousing operation aboard the MT New Diamond that caught fire yesterday (3) at 8.00am.
"We have rescued 22 of the 23 crew members who were on board of the ship," navy spokesman Captain Indika de Silva said. "We are still looking for one crewman," he added.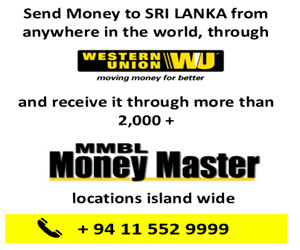 The fire that started Thursday morning in an engine room boiler is still continuing.
"We are trying to contain the fire so that it does not spread to where the crude oil is stored in the vessel," Captain Silva said.
Accordingly, an MI 17 helicopter of Sri Lanka Air Force has been carrying out a number of aerial operations, to contain the raging flames by showering water from the skies. Meanwhile, the beach craft is conducting periodic air surveillance to spot the spread of fire remaining in air and render necessary assistance.
Further, Sri Lanka Navy Ships Sayura, Sindurala and Ranarisi with 02 Fast Attack Craft continues to conduct disaster relief operations with a view to manage the calamity. Meanwhile, the spread of fire from the superstructure at the rear of the ship towards the crude oil storage facilities has been contained to a greater extent. Upon controlling the spread of fire, the two tugs 'Rawana' and 'Wasamba' of Hambantota International Port Group together with ALP 'Winger' tug made ready by the foreign company that owns the ship in distress are making arrangements to tow the ill-fated oil tanker away from the shore towards deep sea.
Since the spread of fire on this ship has been controlled without allowing it to reach the oil storing areas, there is no risk of oil leakage from the vessel to the sea so far. Meanwhile, a Sri Lanka Coast Guard Ship and a Fast Attack Craft bringing fire extinguishing chemicals needed to quash the blazes are rushing to the scene of action as of now.