Sri Lanka Needs Sound Naval Strategy As Power Rivalry Intensifies In The Indian Ocean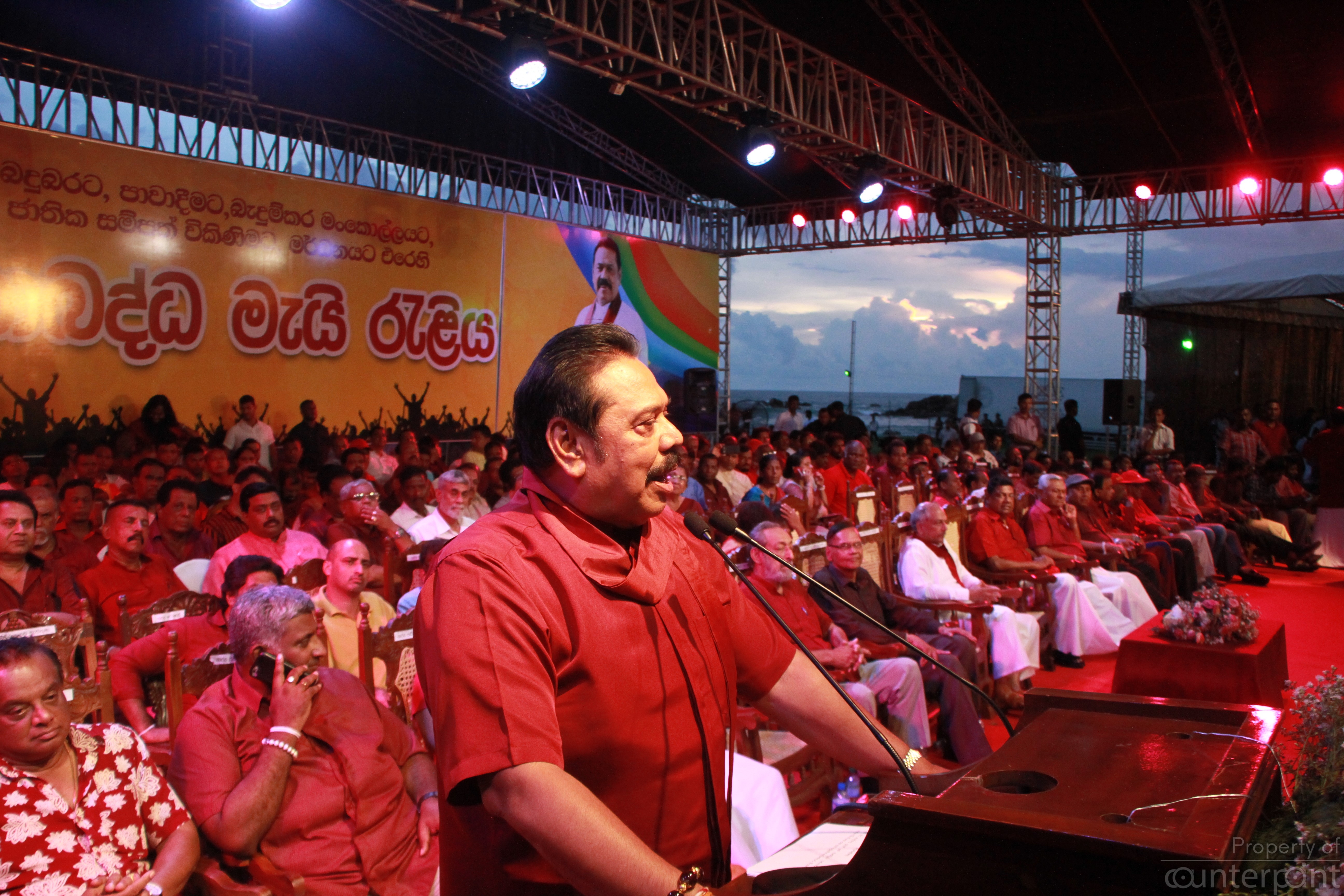 A Sri Lankan Navy ship escorted by fast attack craft on display on Independence Day. The Naval force, which made a major contribution towards winning the war against the Liberation Tigers of Tamil Eelam (LTTE), must now prepare itself to play a vastly different role.
Geostrategic Focus on Sri Lanka
In geostrategic terms, Sri Lanka has been in the limelight especially in the recent past. Caught up between major powers due to great rivalry in the Indian Ocean, Sri Lanka is well within the spheres of influence of India, China and the USA. This strategic competition has resulted in a dilemma for Sri Lanka; the country is unable to make development decisions based purely on economic considerations. First, it has to pay attention to the strategic aspirations of major players.
In addition to strategic competition, Sri Lanka needs to focus on non-traditional security threats posed by the non-state actors in this ocean. Some of these threats could be; human, drugs and weapon smuggling, piracy and armed robbery, Illegal Unregulated Unreported fishing, maritime pollution, possible exploitation of the ocean by maritime terrorists and religious extremists.  These threats too need comprehensive and collaborated security responses, in some instances bi-laterally and regionally.
Sri Lanka suffered immensely from the scourge of maritime terrorism as the Liberation Tigers of Tamil Eelam (LTTE) effectively integrated maritime strategy into their grand plan. The phenomenal rise of the LTTE was mainly due to the exploitation of the maritime domain by their naval wing 'Sea Tigers',  a trend setter in maritime terrorism that pioneered suicide boats, swarming tactics, laying mines, and building submersibles and used them to good effect. They also operated a fleet of merchant vessels and carried out a well-coordinated terrorist financing, money laundering and logistic network.
Sri Lanka paid dearly for not developing an effective maritime strategy to counter the 'Sea Tigers' until the latter part of the conflict.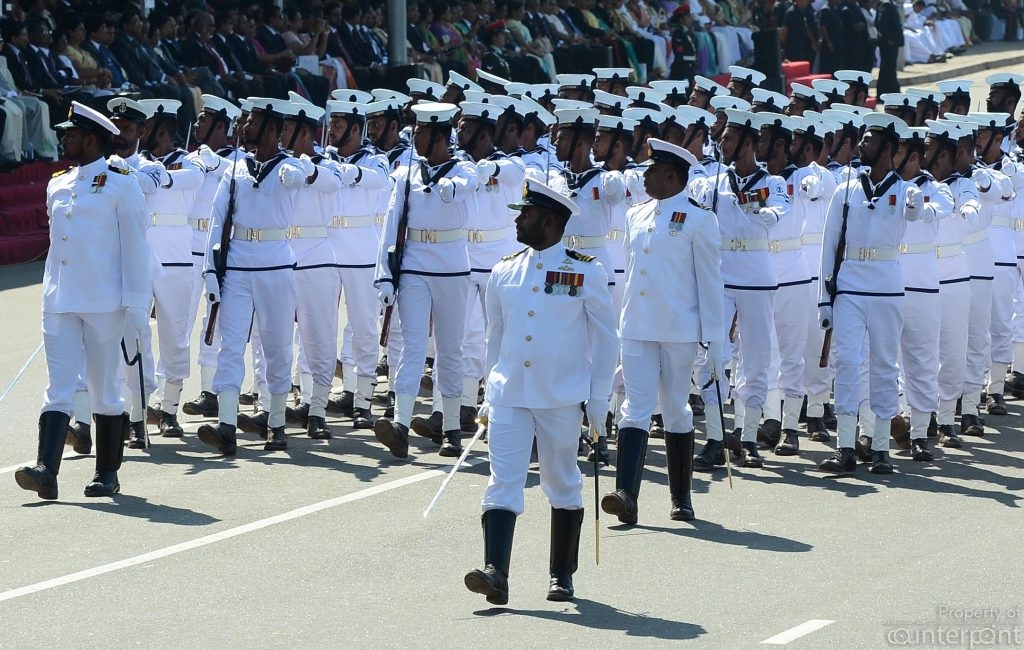 Sovereignty and National Security Interests
The Oxford dictionary defines sovereignty as "Authority of a state to govern itself". The same dictionary defines national security as "procedures followed or measures taken to ensure security of a state". Sri Lanka need to pay attention to maintain sovereignty and protect national security interests. Sri Lanka has a coastline of 1400 kilometers and this could be considered as an unregulated border. With the large number of fishing craft operating from these coastal areas, there is a need to monitor the entire coast, country's territorial waters and the Exclusive Economic Zone, which is approximately seven times the land area of the island. There is also an international legal process taking place for the delimitation of the continental shelf. This process is expected to provide an ocean area nearly 21 times the extent of land as Sri Lanka, as the country is located at the southern edge of the Indian sub-continent and there are no other countries in its Southern Ocean space.  While preparing to reap the full benefit of resource potential of its national maritime zones, and ensuring the well-being of its people and political stability, Sri Lanka must formulate a comprehensive national maritime strategy to derive maximum potential from the oceans and maintain security upon it.
Maintaining freedom of maritime commerce is not only a national commitment of an individual country but also a regional and global responsibility as well.
Maritime Strategy for Sri Lanka
Navy is the prime instrument and manifestation of maritime power of a nation. The Sri Lanka Navy is the only navy in the world, which had to engage in actual battles at sea after the 1982 Falklands war. The ocean was a decisive domain in the protracted conflict faced by the country. Both, the Sri Lanka Navy and the 'Sea Tigers' fielded their forces to gain command of the sea. The 'Sea Tigers' were ruthless, highly motivated and innovative. The navy eventually came on top of the situation and regained the command of the sea. Destruction of LTTE floating warehouses located several thousand nautical miles away from Sri Lanka was a remarkable achievement of the Sri Lanka Navy. It was an attack on the center of gravity of the LTTE and the organization lost its ability to conduct battles against advancing multiple-fronts of the Sri Lanka Army due to the scarcity of artillery and mortar shells and ammunition. The last four LTTE ships, which were destroyed by the navy carried more than one hundred thousand rounds of ammunition. Navy's adaption of asymmetric tactics against the 'Sea Tigers', such as small boat concept tilted the favour of maritime battles against the LTTE and the 'Sea Tigers' gradually lost the ability to fight at sea as well. There are many lessons, which can be learnt from these experiences. There should be a strategy in place to preserve this hard-earned expertise through analysis, training and war-gaming.
Submarines and Anti-Submarine capability for Sri Lanka
Sri Lanka and the Maldives are the only two littoral countries in South Asia, which do not operate submarines.  These two countries also do not have anti-submarine capabilities, whereas India, Pakistan and Bangladesh have both these capabilities. Sri Lanka could have experienced submarine warfare, if the conflict dragged on for a few more years and the LTTE succeeded in their research and development of submarine capability. The LTTE used submersibles to gather intelligence and to carry out attacks against naval as well as merchant ships at sea with a certain degree of success. Sri Lanka never aspired to acquire submarine capability although many naval officers and ratings had received specialized training in anti-submarine warfare. Submarine warfare is a specialized branch of naval warfare. It needs special training and expertise, in addition to acquiring submarines.
Towards the latter part of World War II, Sri Lankan harbours had been extensively used for Submarine operations by allied forces.  Detecting a submarine at sea needs special sensors and expertise such as SONARs (Sound Operated Navigation and Ranging). Sensor- human interface is an important aspect of anti-submarine warfare. However, with the exception of purchasing a submarine chaser ship in early 1990s, Sri Lanka has not considered acquiring submarines, since there was no perceived threat for its national security from submarines. Sri Lanka Navy's anti-submarine capability and knowledge were effectively used to protect harbours from LTTE underwater saboteur attacks. Currently China, Bangladesh, France India, Iran, Pakistan, Russia, the UK and the USA operate submarines in the Indian Ocean. Some of these submarines are nuclear powered and some are carrying Inter Continental Ballistic Missiles with nuclear warheads. Against this backdrop, Sri Lanka's maritime strategy should focus on at least developing submarine detecting capability, before submarines could become a national security threat. Furthermore, attention should be paid to develop sea-mine detection and countering capabilities, even on a small scale.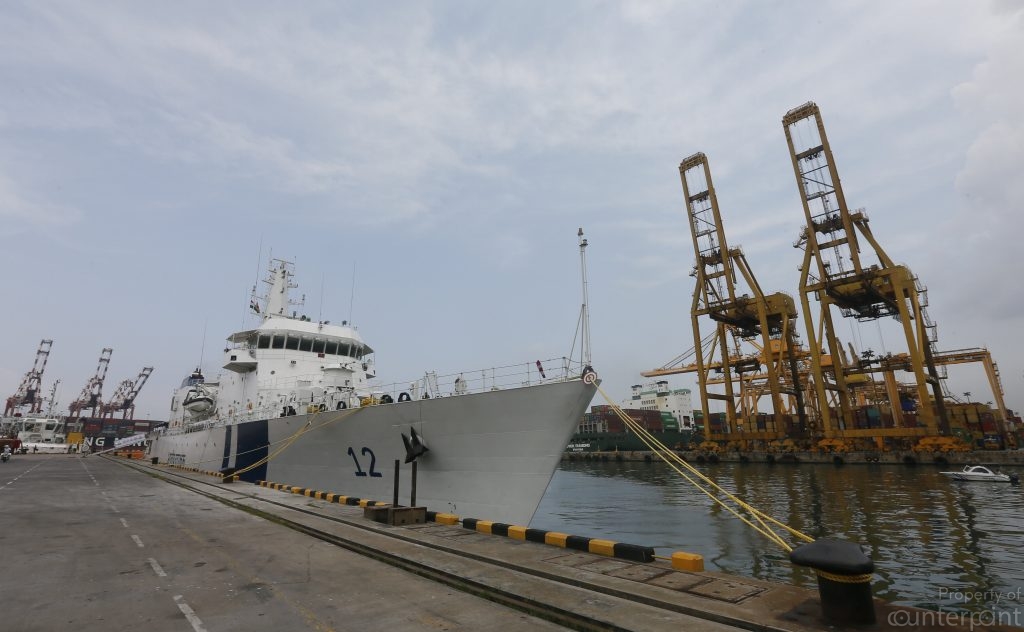 Maritime Air Capabilities
Sri Lanka is one rare country, which has not fully exploited the potential of air power as a component of sea power. Fixed wing or rotary wing aircraft are considered as force multipliers and important assets for multiple missions at sea such as maritime surveillance, search and rescue operations and even launching weapons against threats. The Sri Lanka Navy is in possession of a number of ships, which are capable of operating helicopters, with flight decks and hangers. Furthermore, Shipborne Unmanned Aerial Vehicles (UAV) are increasingly used in maritime operations. As a component of maritime strategy, it is high time we consider developing integral air capability for the Sri Lanka Navy.
Maritime Domain Awareness (MDA) Capabilities and Sri Lanka
Due to the strategic geographical location, Sri Lanka being in the center of the vast Indian Ocean, it is essential for the county to ensure freedom of seafaring trade across its maritime zones. The inability to effectively monitor activities at sea is a major security concern. This situation has contributed to a 'maritime blindness' on the part of interested parties. The best possible way to address this issue is to enhance maritime domain awareness by regional navies in a coordinated manner. Right now, there is a tri-lateral MDA agreement between India, the Maldives and Sri Lanka on sharing information on white shipping.
A coherent MDA strategy should include three components; space based, terrestrial and sea based. Information gathered from all these three components will contribute to making a comprehensive tactical picture of the wider maritime domain. The MDA could be developed to cover an area beyond the EEZ. A comprehensive MDA concept for the wider Indian Ocean region would enhance monitoring as well as developing confidence among players. Sri Lanka is well within the Indian maritime and air security umbrella. It is necessary to capitalize on Indian capabilities, as India is keen to monitor and maintain security of the entire region. Protection of harbours and ports in Sri Lanka, as per the International Ships and Port Facility Security Code is another responsibility of the navy. The MDA concept could be an added advantage for port security as well.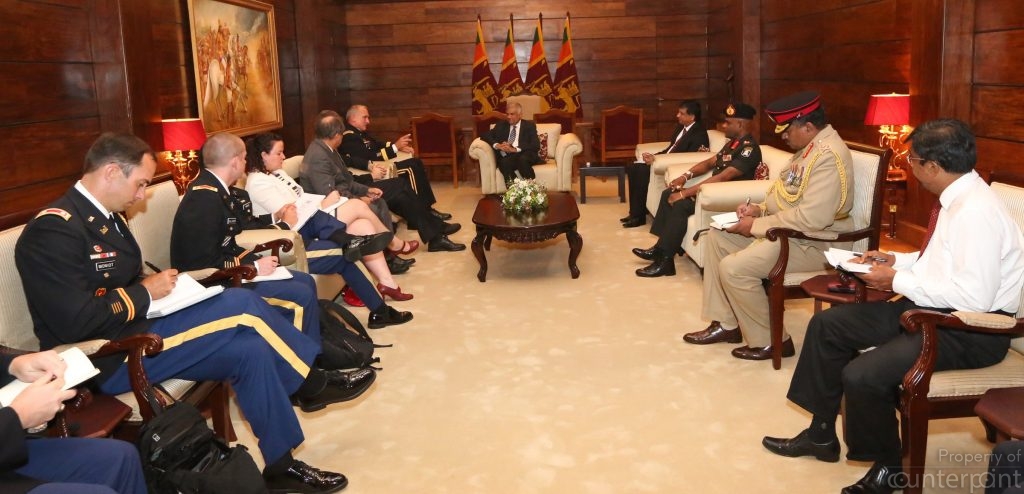 The Naval Fleet
The Sri Lanka Navy evolved through the conflict from a mere ceremonial fleet to a highly operational one. This gradual transformation was huge by any standards. The mainstay of the naval fleet was Fast Attack Craft, which were acquired in large numbers to counter the maritime terrorist threat that prevailed during the conflict. However, the current requirement is rather different as the threat lens must be focused on a wider ocean area. The need of the hour is Offshore Patrol Craft (OPV) type vessels, which are capable of long endurance, range and multi-tasking capability to stay at sea for longer periods. Development of integral air capabilities is a must and the most economical way to enhance maritime surveillance.
Whilst retaining the necessary fast response capability, the Sri Lanka Navy should also focus on carrying out surveillance even beyond EEZ, not merely as a national security responsibility but as a regional responsibility. Ships are expensive and take time to build. It is also expensive to operate warships. There is also a large area of responsibility for Sri Lanka to engage in search and rescue missions. Then there is a possibility of ocean pollution, either due to deliberate human interventions or accidents at sea. The national naval fleet should take these possibilities in to account as well.
It may also be necessary to re-scrutinize the structure of the naval force. Currently only less than 10% of the naval strength is at sea. The usual ratio is 1:3; which means that 3 sailors are required to keep one sailor out at sea. But in the case of Sri Lanka the relationship is approximately 1:11. That is to keep one sailor at sea we have 11 sailors. This is mainly due to force expansion, which took place to end the conflict and the need to maintain a high level of security in harbours, coastal areas and some land areas liberated by the advancing army. The maritime strategy should cater for current and future deployment pattern of naval assets to meet the challenges and a balance must be made between the naval fleet and required manpower.
The Coast Guard should also be developed with additional ships and personnel to engage in a constabulary role within the territorial waters such as maintaining surveillance, countering maritime crime, prevention of ocean pollution and responses, protection of fisheries, assistance to fishermen at sea and response in time of disasters. The rapid response capability in times of man-made or natural disasters should be an essential criterion for the national naval strategy.
Another significant role for the naval fleet should be confidence building and the diplomatic role in 'showing the flag' missions. There should be more bi-lateral, regional and international level participation by the navy, as these will boost the confidence of the force in performing a role beyond the maritime borders of the country.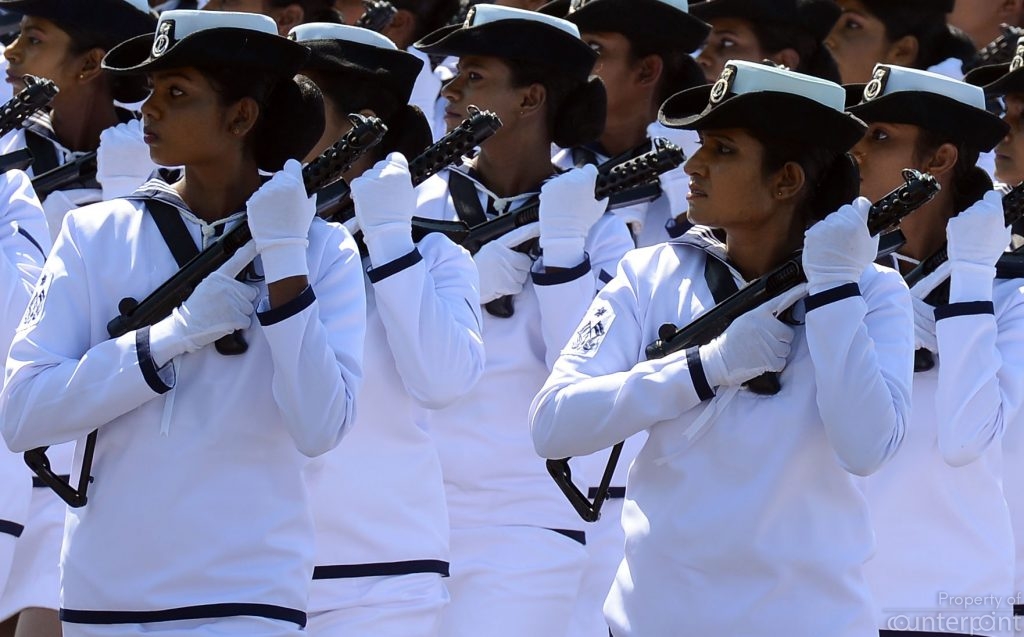 Conclusion
Maritime strategy is the art of directing, deployment and application of both direct and indirect maritime elements of a nation, during peace and war towards accomplishment of its objectives. The island of Sri Lanka is geographically situated in a geo-politically and geo-economically important location in the Indian Ocean. The Indian Ocean is fast becoming the key ocean together with the Pacific Ocean in this century, which is also known as the 'Asian Century'. Sri Lanka has many enablers to be a great maritime nation with deep water ports and close proximity to the busiest east-west shipping lane across the Indian Ocean. Sri Lanka needs to develop aspirations to be a maritime hub and achieve the objectives one by one, capitalizing on the geo-economic and geo-strategic attention it is receiving presently.
There should be a comprehensive maritime strategy for the country encompassing all instruments of maritime power. The Navy is one of the main instruments of maritime power. There is a need to uphold sovereignty of the country and maritime security is of critical importance for economic prosperity and for the sake of the region as well. Unhindered economic progress and socio-political development of the nation and its citizens should be our national aim and interest.
Blue Economy is the way forward for Sri Lanka. We need to exploit the ocean around the island and sea-bed resources in a sustainable manner. We need security and stability to embark upon ventures associated with the Blue Economy.
Capabilities of the Sri Lanka Navy and the Coast Guard should be evaluated and upgraded based on a comprehensive plan. The Navy should be geared to undertake present and future challenges in the maritime domain.
Sri Lanka's maritime strategy should be built around our national aspirations to be a maritime and financial hub in the Indian Ocean.