Standing Against Impunity!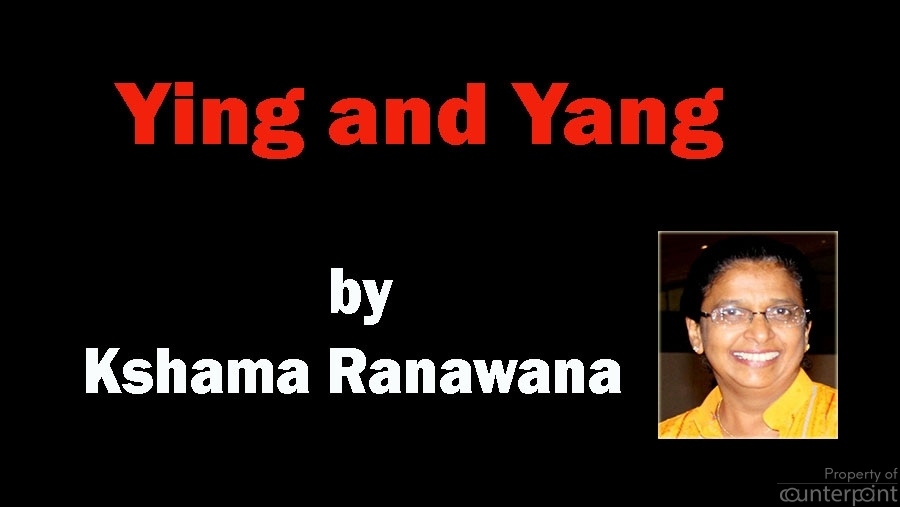 January is still Black!
Sri Lanka's journalists begin each year remembering their colleagues who have paid a price for wielding the freedom of the pen and other forms of expression.
Some reports claim that in the past 35 years at least 70 journalists and others affiliated with the media have been killed.  Many, many others have been abducted and maimed.
Lasantha Wickrematunga, Editor of The Leader newspaper was murdered in January 2009.  
As well, this year marks eleven years since PrageethEkneligoda, cartoonist and political analyst, disappeared off the face of this earth.   On January 26th, his wife Sandhya who has not given up her search for justice and their two sons launched the ekneligodaforum.org.
We see Sandhya everywhere, at protests and vigils.  She has been relentless in her search for answers and justice.  But, that seems to be so elusive.  
The current Permanent Representative to the UN, Mohan Pieris, gave Sandhya hope, when, as Head of Delegation to the UN Committee Against Torture in 2011, he claimed that Ekneligoda was alive and living in a European country.  However, when summoned to courts to reveal what he knew, about Ekneligoda'sdisappearance, he had retracted his claim, and Sandhya's hopes were dashed.  Pieris served as Attorney General and Chief Justice during the Mahinda Rajapaksa presidency.
There were many journalists who were killed, assaultedor maimed during the Mahinda Rajapaksa era.  
It was the same during the presidencies of his predecessors, Chandrika Bandaranaike Kumaratunga, Ranasinghe Premadasa and J R Jayawardena. Some were killed or made to disappear by goons close to those governments.
We will remember Richard de Zoysa, who in February twenty years ago, was abducted from his home during the Premadasa reign.  His body was found a day later, washed in by the sea.  His mother Dr. ManoraniSaravanamuttu said at that time that she was lucky she at least got to see his body.
Like Sandhya, Richard's mom Manorani sought relief through the courts.  Yet, while the legal wheels of this country moved slowly, she passed away of a brain tumour, and the perpetrators were never brought to justice
Between 2000 and 2009, journalists associations have recorded the murder of ten journalists; DharmeratnamSivaram, Lasantha Wickrametunge, MylvaganamNimalarajan, Paranirupasingham Devakumar, BalaNadarajah Iyer, Aiyathurai Nadesan, SelvarajahRajeewarnam, Subash Chandrabos, Relangi Selvarajahand Subramaniyam Sugitharajah.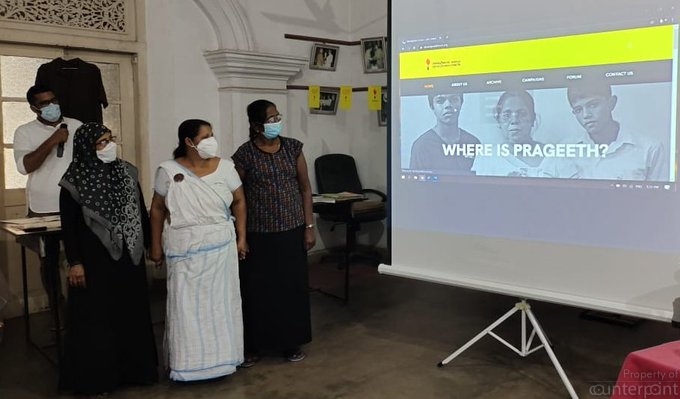 Many other journalists continue to live in exile.
Governments and their goons are not the only perpetrators.  Many media practitioners met their death at the hands of the Liberation Tigers of Tamil Eelam (LTTE) and the Deshapremi Janatha Vyaparaya,one arm of the Janatha Vimukthi Peramuna
An entire crew from the State owned RupavahiniCorporation working in the Jaffna peninsula was killed by LTTE members in 1987.  The only journalist in that group, my husband, escaped death as he had returned to Colombo for the birth of our youngest. The otherswho were all killed, an engineer, technicians and the driver, strictly speaking were not journalists, but were in the media field.
Several other Tamil language journalists have been killed in the North and the East.  One was a young man who had just graduated from the Sri Lanka College of Journalism.  His name escapes me.  He was killed soon after he returned to the North, to begin his career as a journalist.
And in the South, Thevis Guruge, Premakeerthi de Alwis and Kulasiri Amarathunga were some of themedia professionals who were killed during the second insurrection launched by the JVP in the late 1980's.  In fact the gunman who shot Amarathunga, had been bold enough to walk right up to him at his home.  De Alwishad been asked to step outside of his home one night.  And that was the last time his family saw him alive.  Guruge was gunned down while on his morning walk in Colombo.  
On Tuesday the 26th, former Speaker of the Parliament, Karu Jayasuiya, who is the current chairman of the National Movement for Social Justice, stated that since 1981 a total of 117 have either been made to disappear or killed.   He was speaking at an event organised to remember journalists who have laid down their lives in the name of media freedom.  He told the gathering they were there 'to pay our respects to those great people. Or in other words to pay off our debts we owe them."
Stating that there will be many challenges in the future to protect media freedom, and assuring every one of his commitment to support journalists in their journey to safeguard this right, Jayasuriya also said, 'We recall how we sprang into action when journalists were shot at, when their homes and officers were bombed and when they were brutally assaulted. We have met some of the senior journalists here at some of those places. We are glad to see them here again. Today, we were able to meet Dharmasiri Bandaranaike and several members of the group who were hospitalised after being assaulted at Kumbukgete, Kurunegala and artists who came under severe repression in Nittambuwa. They shed blood for a free and clean media"
Physical assault, disappearances or outright murder have been the preferred options to silence journalists up to date.  
Warns Jayasuriya, this time around journalists are not killed, maimed or made to disappear. A different form of intimidation is becoming commonplace. 'Instead of attacking today, journalists are arrested after forcibly entering their homes, taking away their computers and harassing them. They are forced to make false statements. Some fabricate blatant lies to ensure the win of their favoured politicians. Character assassination has become common. They create racial and religious divisions. Religion has been made a commodity. As a result, we as a country are facing an unprecedented challenge. "
Unfortunately, Jayasuriya is right. Some journalists cast aside all professionalism and fear of public censure to do the bidding of their political masters.  Even as one group relentlessly works to protect media freedom and protest the killings and intimidations, others twist facts and indulge in character assassination of their colleagues, often labeling journalists who stand up for the rights of others as 'unpatriotic',  to curry favour with their bosses and the perks they receive for sacrificing professionalism.
Jayasuriya cautioned the latter group, when he said, 'Journalism is a dignified service. It is the duty of an impartial journalist to provide truthful information to the public.'
Certainly, Sri Lanka has a poor history in ensuring journalists safety.  Over the years, most journalists and media organisations have begun practicing self-censorship to escape the wrath of governments and rebel groups.  Not a healthy sign at all, if democracy is to be upheld.
Yet others committed to media freedom and justice, throw caution to the winds and continue their crusade.  Year in and year out, they gather, usually around the Lipton Circus in Colombo to remember their fallen comrades and protest the injustices against the profession.  To demand perpetrators are brought to book.  To point out the futility of the many commissions of inquiry held to investigate intimidation of media professionals, when no action is taken thereafter, and the reports collect dust.
And this year too we will remember all our colleagueskilled or maimed because of their profession. Crying for justice where ever they are and closure for their families.  Covid prevents gathering at Lipton Circus, but we will light a candle, in our homes or places of work as we stand together seeking justice.  
Impunity will not go unchallenged