Survey Reveals Challenges for E-Learning
As It Happens
May 26, 2020
Only 36% of undergraduates in the Faculty of Management Science and Commerce (FMSC), University of Sri Jayawardenapura possess all the necessary tools for effective e-learning, a survey reveals.
The survey carried out between 11th April and 10 May this year had been sent to 5000 students, and according to an interim report, 3545 has responded.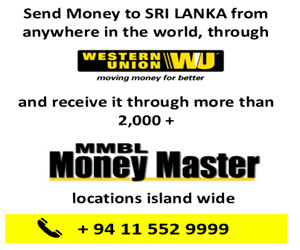 The report states that the survey had been carried out to ascertain the availability of ICT facilities amongst FMSC students.
While the FMSC students are exposed to a blended form of teaching and learning which includes on-line instruction, within the campus, the survey was carried out to ascertain how many of those undergraduates had access to the necessary tools for e-learning off-campus, says the report.
While nearly 69% of those who responded to the survey questions have access to a laptop and/or a desktop, and  99% said 'yes' to having both of those as well as a smart Phone, 63.67%  have stated that they do not have a Broadband Connection.   The breakdown which shows the number of undergraduates who have no access to a Broadband connection shows that 37.86% have either a laptop or a desktop, 25.44% have either a Tablet or a Smart Phone while 0.37% have neither a device nor a Broadband connection.
Delving further, the survey has also found that while 6.54% of those who have a Pre-Paid Mobile Data, enjoy excellent connectivity,  51.73% and 29.96% have a good or a poor connection respectively.  Nearly 12% of those who responded do not have a pre-paid connection.  Meanwhile, amongst those whose connections are Post-Paid, 1.69% enjoy excellent connection, 9.42% have a good connection while for  4.82% the connection is poor.
The survey has also found that 34.81% of FMSC undergraduates spend less that Rs. 400 per month on data, while 30.38% spend between Rs. 400 to Rs. 800 per month and only 18.03%  spend  between Rs. 800 to Rs. 1200 per month on data.
Given the survey findings, the Interim report points out that online mobile teaching will be a challenge as a majority of the students who have access to the internet, have pre-paid connections and not post-paid.  The report adds that a primary requirement for successful on-line teaching is access to a computing device and "a reliable and proper internet connection."
The report also states that access to a device and on-line connectivity alone is not sufficient and that a suitable environment in their places of residence is also vital if e-learning is to be successful.  While the survey had not dealt with the learning environment  of the undergraduates, the report states that  'prior to the establishment of on-line teaching and learning, all three components, the device, connectivity and environment  must be determined and prepared accordingly, if e-learning is to be successfully carried out.
On May 23, Counterpoint  reported the many drawbacks school students face in accessing e-learning.  Read the story here:  http://counterpoint.lk/no-student-should-be-left-behind/