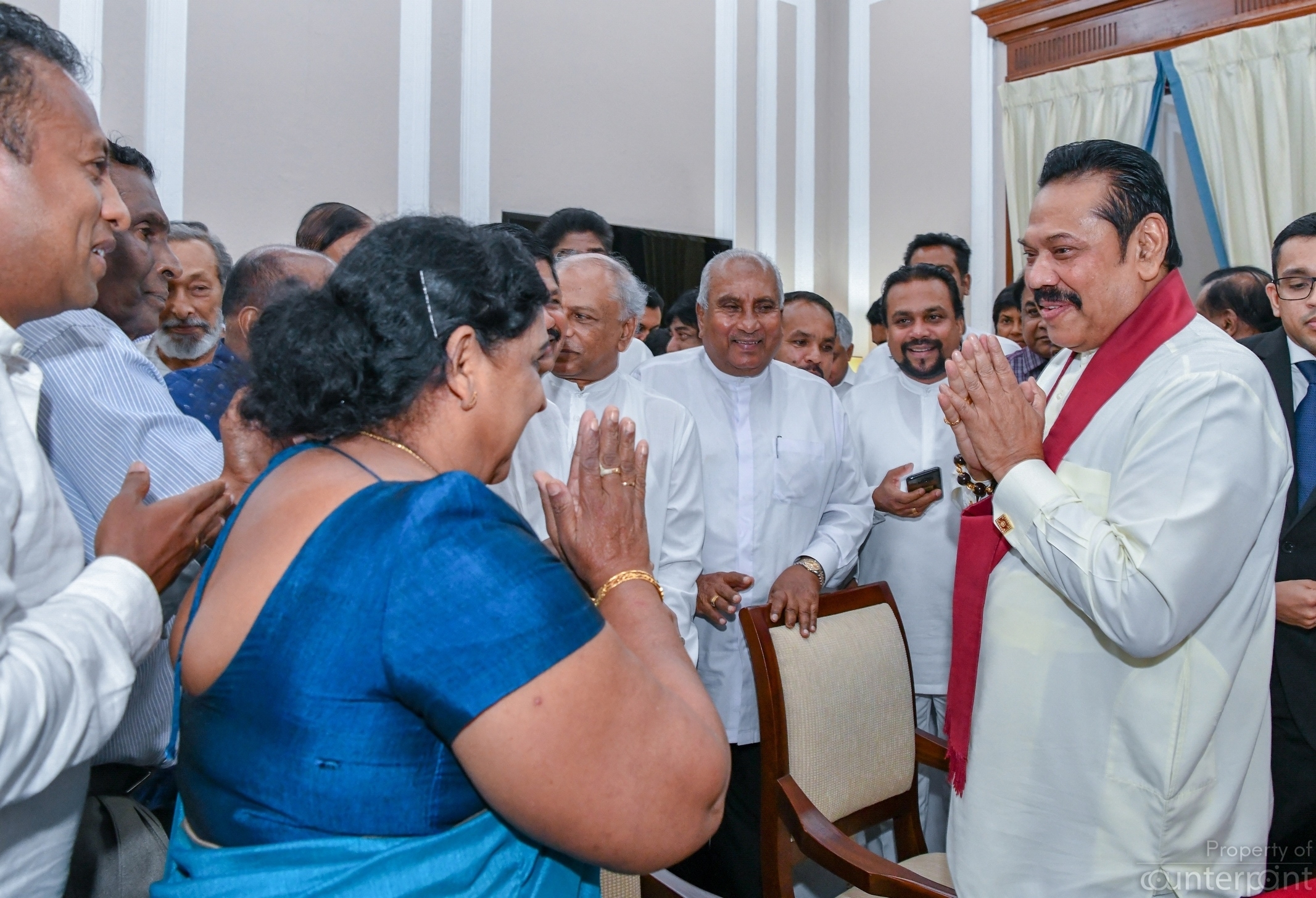 Cricket crazy fans have formed themselves into groups, following their teams all over the world.
Barmy Army was the first group of fans to follow and support their cricket team dedicatedly and consistently. Gradually other cricketing nations have taken a leaf out of their book, and now we have 'The Richies' in Australia and 'Bharath Army' in India. Not to be outdone, a group of Sri Lankan students living in Australia have started something of our own. These cricket crazy lads from various parts of Colombo call themselves 'Appuhamy', of all names.
It is doubtful whether Test cricket interests many in Sri Lanka. Usually, policemen on duty at venues outnumber fans. But this time around there has been a difference—a huge one at that. The Barmy Army has invaded Sri Lanka and some 6,000 beer guzzling cricket nuts rooting for England are a treat to watch. After England's 211 run win in Galle, the fans put up a splendid show singing songs outside the dressing room of the English Team. Barmy Army showed more energy in Galle than the Sri Lankan cricket team!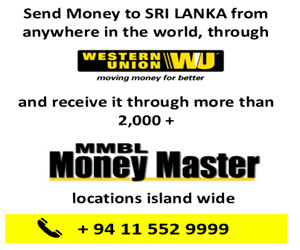 Barmy Army has existed for roughly 25 years. 'Barmy' is British slang for mad.  The term was coined by the Australian media. During the 1994 Ashes tour, the Aussie media were bemused by the fact that these fans would spend so much money to support the English cricket team and travel around the world knowing only too well that they were not going to get anything in return other than fun. The 1990s saw one of the darkest eras of English cricket and the Barmy Army became a tower of strength for the English players.
It is really entertaining to watch these crazy fans. Their sense of humour is superb and they keep the game alive. Usually, they get into action after lunch having gulped one too many.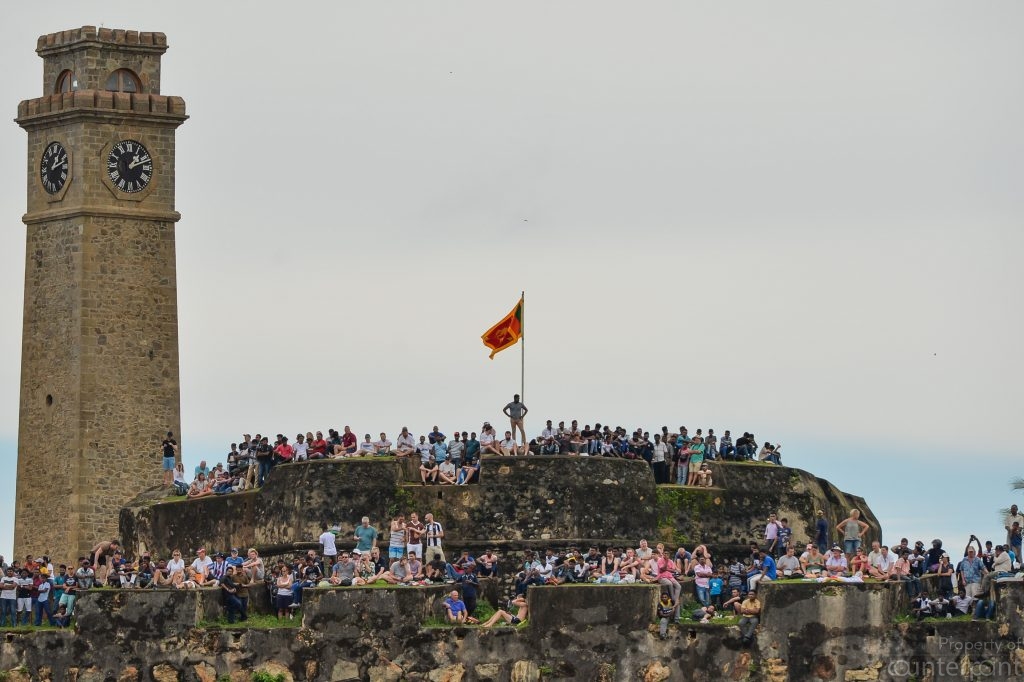 The moment television cameras captured champion spinner Muttiah Muralitharan, who had come to Galle to witness first day's play of Rangana Herath's final Test, Barmy Army swung into action with some cleverly chosen words and superb music to go with it.
'Throw, throw throw the ball,
Gentle down the seam, Murali, Murali Murali, Murali
Chucks it like a dream'
One former cricketer told us that it was first sung at Asgiriya in 2007, when Murali was still playing.  Murali himself has a good sense of humour. After hearing the parody for the first time he apparently requested his captain to relieve him of fielding duties at mid-off, his usual position for two decades, and opted to go to the fence to join in the fun.
Barmy Army appreciated Murali's gesture and spared him.
Shane Warne was not so lucky. England's bête noire was haunted repeatedly by the Barmy Army.
'Shane Warne is a druggie
He should be in rehab
He took his mummy's little pill
To try and lose the flab
He took it to lose weight
From all the pies and beer
But when the ICC found out
He got banned for a year'
Here is another classic.
'Show me the way to Shane Warne's Villa
He's got his diet pills under his pilla
A dodgy bookie from Manila
Nursey's on her mobile phone'
Arch rivals, England and Australia, have shared some of the fiercest rivalries in cricket. During the Ashes campaign last year, Barmy Army made it a point to remind their Australian counterparts of their roots and strengthening of the Sterling Pound following the Brixit.
'We came here with Backpacks you with Ball and Chain
Six quid for a pint, a grand for a flight
Two Dollars to the Pound.'
Barmy Army today is a well-organized group and some 6,000 of them have come here. The group provides various benefits to fans who watch cricket both in England and overseas. In Sri Lanka, we don't have such organized outfits to help fans, but one man functions as our Barmy Army. He answers to the name of Percy Abeysekara.
Only 82 years old, Percy has been supporting the Sri Lankan team for over half a century, even before the country gained Test status.
Witty and highly knowledgeable about the game, Percy is known for his repartee. He is known the world over as much as Kumar Sangakkara or Aravinda de Silva.
Over the years, Percy has earned the respect and admiration of players, fans and administrators alike.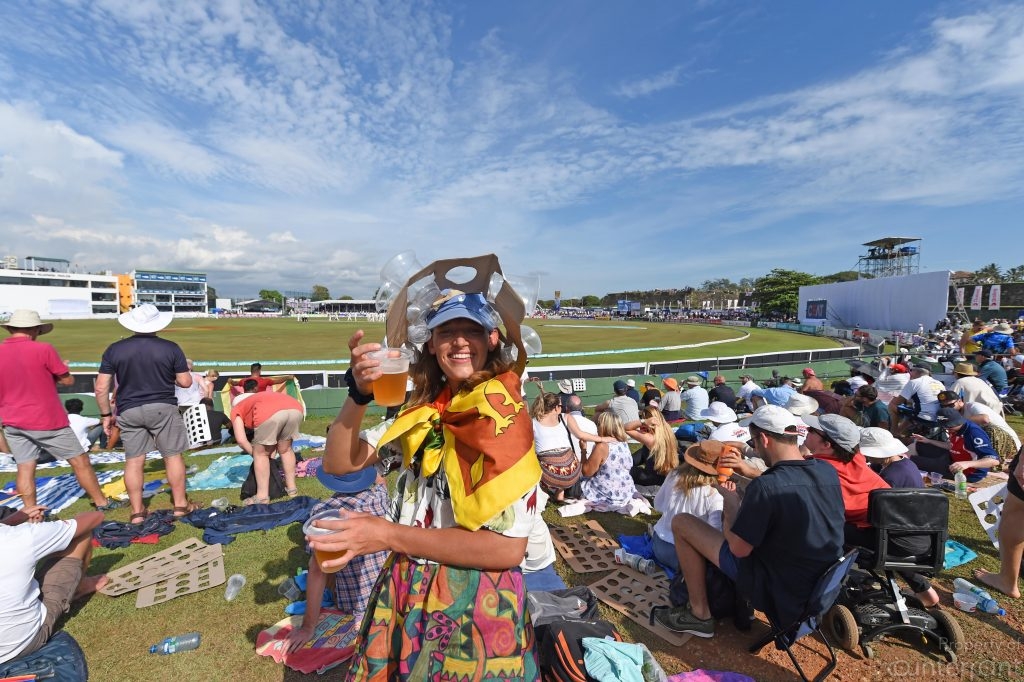 During the 1986 Asia Cup final, President J.R. Jayewardene was the Chief Guest. The Old Fox was amused at Percy poking fun at people. He himself a former President of Board of Control for Cricket, Jayewardene came up with a suggestion.
'Percy, why don't you join the Cricket Board,' asked the President.
'Sir, I would rather be on the footboard than the Cricket Board,' pat came the reply.
The President couldn't help laughing and at that point Percy, chimed in:
 'Rusiyawe Lenin 
Balapitiye api hamadamath kelin'. 
Roughly translated into English it means 'Russia had Lenin/The people of Balapitiya have their backbones and never bend down to anyone seeking favours.'
Percy has a heart of gold. While former New Zealand captain Martin Crowe was battling cancer, Percy invited local cricket fans to Gangarama temple to invoke blessings on one of the finest batsmen the world has ever seen.
He promoted the event thus:
'I crow
You crow
We all crow
For Martin Crowe'
Percy is adored by the players and at times they get into trouble by trying to outsmart him. Former fast bowler Vinothan John and Test cricketer Russel Arnold know this more than others.
In 1983, at Moratuwa, as Sri Lanka snatched defeat from the jaws of victory with John leaking plenty of runs in the final over, Percy asked at the top of his voice,
'John
Why were you born?'
In 2006, Russel Arnold was going through a bad patch. He was 12th man during a Test match against Pakistan. Having carried water onto field, Arnold was returning to the dressing room when he bumped into Percy. He made the mistake of telling Percy:
'Uncle Percy, these days you are boring."
Percy replied, 'I am boring, because you are not scoring.'
Percy gives Barmy Army a run for their money, and they love him. He is Sri Lanka's one man army.