The Glory Days Of Tom Moody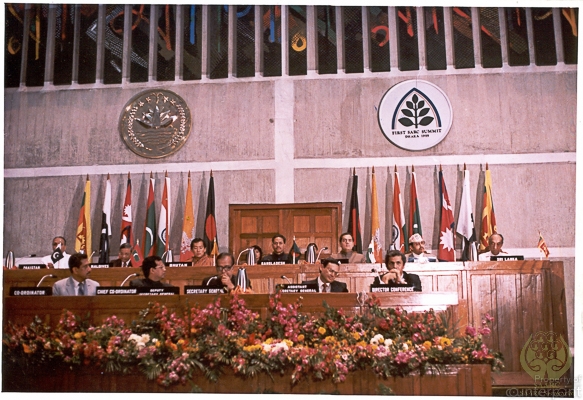 Though Tom Moody was Head Coach for Sri Lanka cricket for just 20 months, his contribution to the game is legendary.
Why is it that good things last only a brief time? Kumar Sangakkara was Sri Lanka's captain for less than two years. Tom Moody was the country's Head Coach for 20 months. Veteran banker Rienzie Wijetilleke, who introduced many changes for the game of cricket, served SLC less than a year. They have left such an indelible mark that their legacy is spoken of very highly even today.
With the national cricket team currently in New Zealand, it is time to reminisce of the last time a Sri Lankan team won a Test match in New Zealand. It came in Wellington in December 2006 and the architect of the win was an unlikely hero in the person of Chamara Silva, but it wouldn't have been possible without Moody's behind the scenes maneuvering.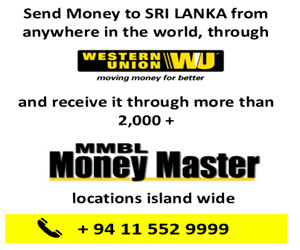 When Moody was appointed Head Coach of Sri Lanka in August 2005, it was Hobson's choice for SLC. Both India and Sri Lanka were headhunting for a coach to take them through to the 2007 World Cup. Moody had applied for both jobs and so had Greg Chappell. Needless to say that Sri Lanka desperately wanted to have Chappell, one of the finest batsmen the game has ever seen.
However, SLC could not match India's financial clout and Chappell signed a lucrative deal with the Indian board. Sri Lanka had to be content with the second best—Thomas Mason Moody.
The reporters who covered the interviews extensively felt a bit down that SLC had not been able to rope in Chappell. Arjuna Ranatunga, who conducted the interviews in his capacity as Chairman of the Cricket Committee, sensed the mood among the reporters and told them that this could be a blessing in disguise. In cricket, Arjuna always sees what others fail to see.
Ranatunga felt that given Chappell's standing in the game and the demigods like Sachin Tendulkar, Sourav Ganguly and Rahul Dravid in the Indian team, clashes between the coach and star players would be inevitable. How prophetic his words were!  That is exactly what happened as two years later India crashed out of the 2007 World Cup in the first round itself.
Sri Lanka meanwhile went onto reach the finals. Some remembered Arjuna's legendary words, 'all great players cannot be great coaches.'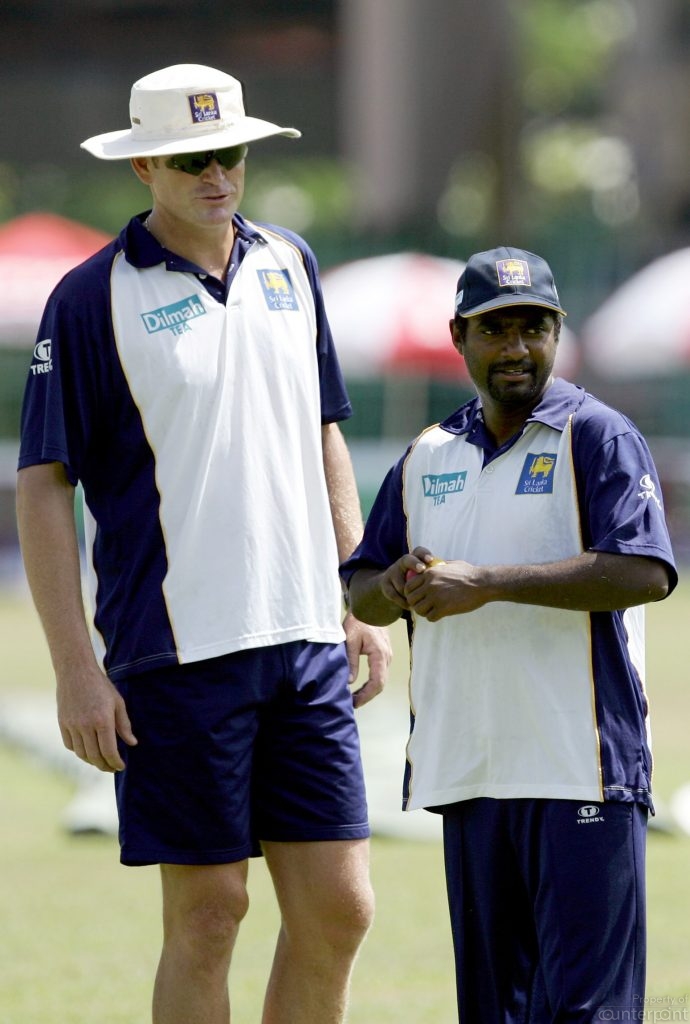 A towering figure standing six foot and seven inches tall, Moody feared none. Once after the team had fared poorly during a series in UAE, his employers summoned him to SLC headquarters calling for an explanation. Moody walked into the Ex-Co room, looked the SLC President straight in the eyes and
said, 'I take the responsibility for what happened. I also take responsibility to fix this mess. But, fire me if you want.' He stormed out the meeting, having uttered those words. Sanity prevailed and SLC let the coach run the show his way and Sri Lankan cricket gained.
Slowly, Moody was forming the nucleus of a formidable side. New Zealand 2006 was one of his memorable tours. During his time in Colombo, Moody would visit various cricket centres in the city watching domestic cricket matches to spot talent.
Chamara Silva had made his ODI debut in 1999 as a 19-year-old before fading away. Moody saw something special in the lad and told the selectors that he wanted the player on tour. In his maiden Test match in Christchurch, Silva didn't cover himself in glory, collecting a pair.
When everyone had written off Silva, to the surprise of one and all, Moody said that he was backing the batsman for the second Test in Wellington. Most didn't see any sense in this as Silva had shown that he lacked temperament to play the game at the highest level. Moody was ahead of his times and was guided by his instincts.
What followed in the next Test in Wellington was beyond belief as Silva, who had looked completely out of sorts, batted with authority and went on to compile a match winning 152. Moody had won another battle.
His ways of motivating players was unique. Not many would dare take on a player like Murali. Yet Moody found fault with the champion spinner. He once told Murali that age had caught up with him and that he was not supposed to field in the 30 yard circle anymore. Riled by the downgrading, Murali would spend hours during training throwing down stumps. Soon he got a direct hit at the match and wild celebrations followed pointing fingers towards Moody at the dressing room. Murali had proved the coach wrong. Moody wasn't unhappy or upset because he had won yet another battle.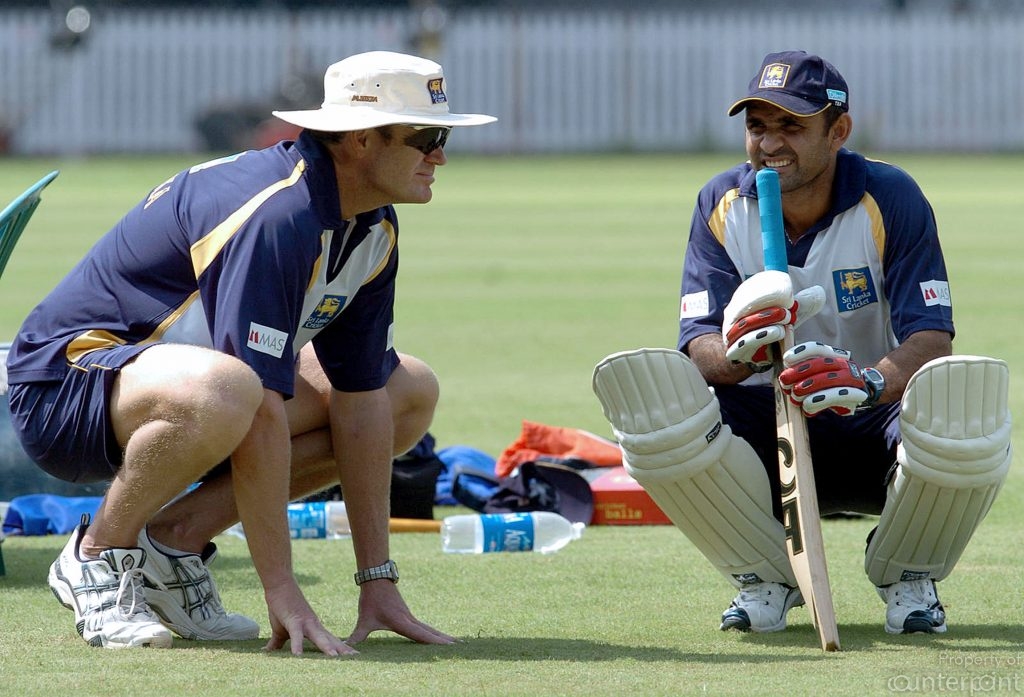 It was also during his charge that Sri Lanka whitewashed England in their own backyard. No coach – foreign or local – had ever stressed so much on playing the 'Sri Lankan brand of cricket'. It means to be fearless and if the first ball of the innings needed to be dispatched for six that had to be done. That worked.
Moody didn't seek a second term, quitting the job after the 2007 World Cup. He returned to his native Perth to be with his young family as constant overseas travel took a toll on him. He took up a less glamorous coaching job in Perth itself.
His contribution towards the development of the sport in Sri Lanka remains unparalleled.