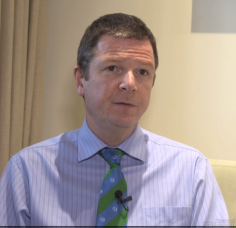 Alex Marshall will have more answers soon about Sri Lanka cricket.
When 55-year-old Alex Marshall was appointed the General Manager of the International Cricket Council's Anti- Corruption Unit, two years ago, many believed he had reached the first stage of quietly getting into his life of retirement. In a hectic career spanning four decades as a police officer, Marshall had risen through the ranks at Scotland Yard and was rubbing shoulders with the likes of Gordon Brown, David Cameron and Theresa May, briefing them regularly on his efforts to keep Britain safe. A life-long cricket fan, Marshall has turned the sport upside down. In the last two years, under Marshall's watch, the ICC has suspended more people for corruption than during all other years. Players, administrators, coaches and former players – none have been spared.
The biggest verdict of them all was delivered early this week following the suspension of world's number one ranked player –Shakib Al Hasan. The Bangladesh skipper was charged on three counts with not reporting incidents to corrupt games (one involving Sri Lanka). He pleaded guilty and was banned for two years.
This is a massive blow not only to Bangladesh cricket but for the sport in general as well. It was just a couple of months ago during the sport's showpiece event – the ICC Cricket World Cup – Shakib topped the run charts posting over 600 runs and captured ten wickets. He was nearly named the Player of the Series. The message is loud and clear. No matter what the status of the player is, he will be severely dealt with if there are allegations of corruption against him.
It is no secret that unscrupulous elements have been trying to corrupt games for several decades. Time was when the ICC believed that educating players on the dangers of corruption and how to avoid traps by bookies would do the trick. Sting operations carried out by media organisations exposed corruption in cricket. There was a feeling that the ICC was not doing enough to clean up the game.
Under Marshall the order has changed. He seems to be pouncing on something once he gets the initial evidence and then digs deep.
Sri Lanka Cricket has come under his heavy focus following the shocking series defeat to Zimbabwe at home in 2017. The ICC has told The Spectator that they will not be giving a clean bill of health for this series. All is not well in our cricket and several individuals are under investigations while some are either suspended or provisionally suspended.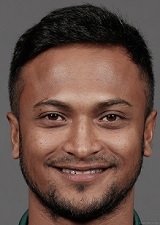 Marshall has been urging the Sri Lankan government to criminalise corruption in sport. Discussions have been smooth and the government is expected introduce new laws shortly. His plan to tackle corruption is a smart one. While those who are contractually bound face suspensions if they engage in corrupt play, the problem lies with those who are not bound by a contract.  Nothing happens to them at present, and that is why once corruption in sport becomes a criminal offence, they will face jail terms. This Marshall believes will help clean up our game.
Not only encouraging laws against corruption but much more has been done to keep the sport clean. Marshall's ways have been unique. He has taken the battle to the doorstep of bookies, letting them know that their names and whereabouts are well known and that the details have been passed on to Immigration officers to nab them. This vastly restricts bookies from crossing the Palk Straits. Still they operate from their offices through the use of cell phones.
This, too, Marshall has tackled. During interrogations, he asks players for their phones. If they fail to cooperate, they would be charged for breach of Code of Conduct. If it is found that messages have been deleted, they could still be charged on count of destroying evidence. This is where Shakib cooked his goose.
After several months of investigations in Sri Lanka, in January this year, Marshall threw down the gauntlet when he offered all Sri Lankans an amnesty period to report incidents that had been previously ignored. This proved to be a masterstroke as new information flooded in and the ICC had more evidence to support cases that they had already started and to start new cases.
At the end of it all, the players were shown a photograph of a lady and were asked whether they knew her. More than a dozen Sri Lankan players confessed that they had had sexual relationships with her. It turned out to be that bookies had used her as a honey trap. Money is not the only root of all evil! Don't put all Sri Lanka's recent shocking defeats to glorious uncertainties of the great game. Everything is not tickety-boo in our cricket. Marshall will provide us more answers. And soon!