To Conduct Election, Health Guidelines Must Be Gazetted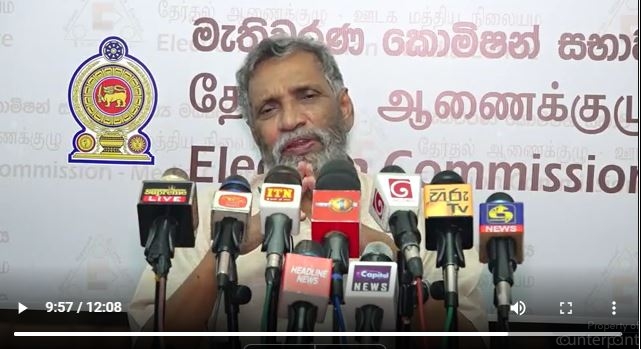 EC Chairman Mahinda Deshapriya
As It Happens
Jul 15, 2020
Election Commission Chairman, Mahinda Deshapriya reiterated his call to health authorities to gazette the health guidelines that must be adhered to if the spread of COVID-19 is to be contained, adding that if the parliamentary poll is to be conducted on August 5th,the guidelines must be gazetted.
"We cannot hold elections without the guidelines being gazetted, he said, adding that election staff is working hard to ensure the poll is conducted smoothly.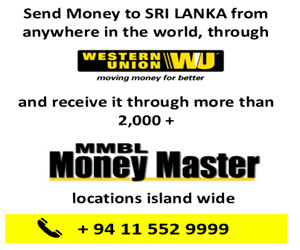 Addressing the media this evening (July 15), Mr. Deshapriya said that the Commission had met with Public Health Inspectors today, who had pointed out that they are unable to enforce the guidelines as they have not been gazetted.   While every effort is being made by the Commission to ensure that polling stations will not become epicentres of the virus, he pointed out that imposing those conditions have become difficult, when they have not been gazetted into law.
At a postal voting centre in the Wayamba Province, officers attached to an Agriculture office had not observed the health regulations, he said, adding that if officials do not comply, it is impossible to expect the public to adhere to the guidelines.
There is a rumour that the closing time of the poll has been extended to accommodate those who are in quarantine.  This is false, he said.  Discussions are on with the Task Force appointed to combat COVID-19 , on setting up special polling stations or mobile polling booths for those in self-quarantine or those who are undergoing the 14 day  quarantine after leaving the quarantine centres, he said.
He also appealed to the public and candidates to refrain from using terms at 'mad persons' or 'Sending to Angoda,' etc. during election rallies, as such words negatively affect the mentally challenged.  The Commission had met with doctors treating mentally challenged persons today, July 14 and it has been determined, that any person so challenged, if he or she has the ability to cast a vote without help, would be permitted to do so.