Untold Stories Of The Lahore Attack
A hero, Meher Mohammad Khalil the Pakistani driver who risked his life to protect the Sri Lanka cricket team.
March 3rd marked the tenth anniversary of heavily armed gunmen opening fire on a bus carrying Sri Lankan cricketers in Lahore, Pakistan. Several policemen were killed in the attack, which left quite a few other law enforcement officers and members of some of the Sri Lankan squad and support staff injured. Two civilians were also seriously injured.
What happened that day has been well documented but there are still untold stories.
Suranga Lakmal, the lionhearted fast bowler, who has become Sri Lanka's leading seamer was on his first tour with the senior side on that fateful day. He was one of the worst affected players with splinters piercing his body.
Lakmal underwent surgery to have those metal objects removed, but still there is one metal piece lodged deep in his left leg. Doctors are of the opinion that if it is to be removed, there will have to be a major surgery and the seamer will be out of cricket for more than six months. The prospect of being out of action for so long worries him more than that piece of metal. So, he has delayed surgery until retirement!
But Lakmal encounters problems, particularly travelling overseas and going past airport security. The metal detectors won't let him pass without making all sorts of noises in protest and he has a hard time, explaining his condition to the airport staff. The team manager often has to come to his aid and security personnel are reluctant to accept his explanation.
As this has been now going on for a decade, Lakmal has got used to it;  he now carries x-rays and medical reports to reduce the hassle.
Tilan Samaraweera, nicknamed 'the wall' for his dogged batting, has overcome many fierce spells of fast bowling from the likes of Wasim Akram and Mitchell Starc. He was the most affected player in the attack, but not even the deadly terrorists could shake his resolve.
A bullet hit Tilan below his knee. He fainted and underwent surgery in Lahore in an Air Force base hospital. Tilan is from Ananda College. Before being hit by a bullet, he had an arrow piercing his strong heart. And that came from Cupid's bow. His captain was Bathiya Perera. Tilan ended up marrying Bathiya's sister.
The Sri Lankan players were calling their loved ones to let them know that they were out of danger, and Tilan's wife grew suspicious as she had not heard from her husband.
When Kumar Sangakkara, Tilan's best mate, informed her that the team's number five batsman had been hit by a bullet, but he was fine, she fainted. She thought he was dead.
Tilan has kept the bullet at his residence along with his cricket trophies. He reckons it a souvenir. That is Tilan!
Captain Mahela Jayewerdena, Vice Captain Kumar Sangakkara, Suranga Lakmal, Ajantha Mendis and Chaminda Vaas also suffered minor injuries.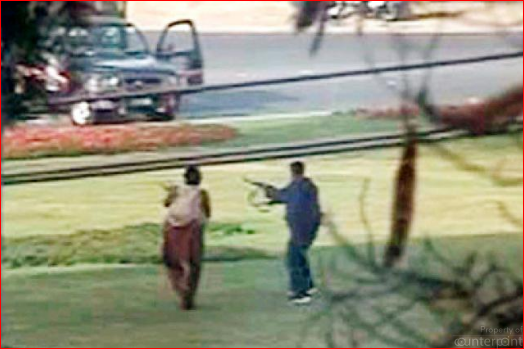 President Mahinda Rajapaksa lost no time in ordering a charter plane to be flown to Lahore to bring the players home as soon as possible. The entire cricketing world was shocked and praying for the safety of the Sri Lankan players'.
The Sri Lankans were ready to go home, but the Pakistani doctors informed the team that Tilan could not fly with them. He had to rest and the docs would not relent.
By then Tilan was conscious. He was considerate enough to tell the team not to worry about him but to get home quickly to be with loved ones and that he would follow soon.
Captain Mahela Jayawardene would have none of it. "We are not going to fly away, leaving you behind. Either we are all going together or we are staying here," he had said.
Subsequently, after arrangements were made for doctors and nurses to accompany him, the surgeons in Lahore reluctantly gave Tilan the green light to proceed. The team landed at Katunayake on the same day, much to the relief of Sri Lankans.
Muttiah Muralitharan, a man with a big mouth but a heart of gold, gave all the money he had in his possession to the driver who had taken them to safety amidst heavy gunfire.
Meher Mohammad Khalil was a brave man. He risked his life to save the Sri Lankan cricketers. Sri Lanka Cricket invited him to Colombo for a holiday with his family and gifted him a sum of US$ 22,000. Several other Sri Lankan players made personal donations.
An investigation that was carried out into the incident faulted the security detail for lapses. It also emerged that authorities had received prior information about unrest in Lahore while the first Test was being played in Karachi. It has been suggested that the players be allowed to remain in Karachi and play the second Test as well, there. But nobody thought that the national cricket team of a friendly nation would ever come under a terrorist attack.
It was also pointed out that when Pakistan hosted the Asia Cup, which also included India, one year prior to the attack on the Sri Lankan team, the security was top class. General Pervez Musharraf was at that point the President of Pakistan and he would not take any chances. Sri Lanka won that competition and General Musharraf visited the dressing room and spent time, chatting to the players. Sanath Jayasuriya, who smashed a match winning hundred against India, was his favourite.
There was overwhelming support for Sri Lankans from the people of Pakistan. After all, it was not Sri Lanka's turn to tour Pakistan. SLC had agreed to go there after India had pulled out from the tour at the eleventh hour. Wasim Bari, the former Pakistan wicketkeeper and later Director Cricket Operations, who had done the ground work for the tour, was in tears as the Sri Lankan team was airlifted to a nearby Air Force base.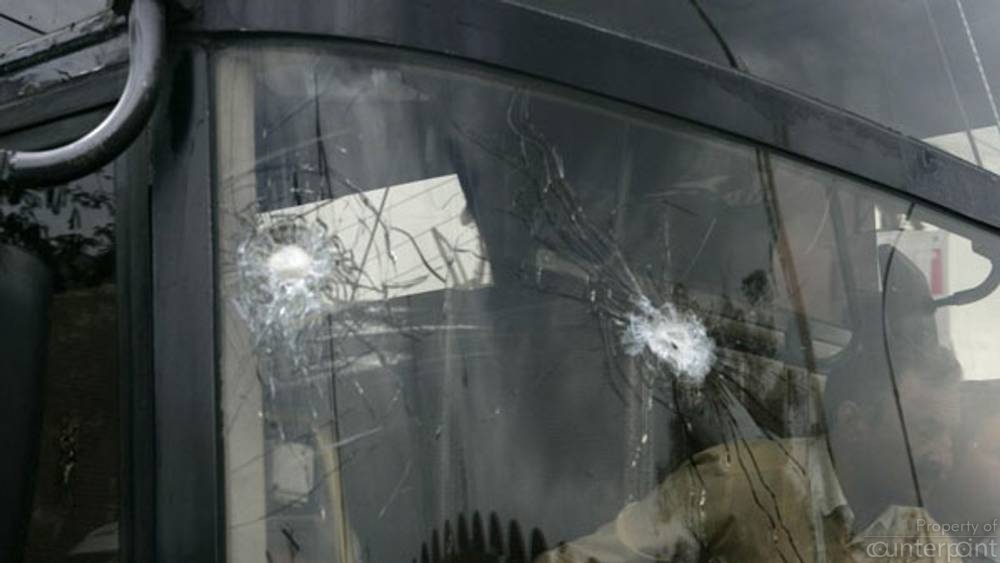 The Spectator was on that tour as well. Usually, when you carry the Sri Lankan passport, you have to go through a lot of hassle overseas. But in Pakistan, the Spectator realised the value of a Sri Lankan passport; you were treated like royalty. In that country, the moment you mention that you are from Sri Lanka, you receive special treatment.
No cricket team bothered to visit Pakistan, thereafter. It was to Sri Lanka that PCB again turned to bail them out. The SLC agreed and the national team flew to Lahore in 2017 to resume cricket, thus ending cricket-crazy Pakistan's winter of despair.
The government of Pakistan would not take any chances in ensuring the safety of Sri Lankan cricketers. From the moment the team landed in Lahore until they reached the posh Pearl Continental Hotel, a 40-minute drive away, all roads were closed. The team was driven in a specially built bullet proof vehicle.
Two dozen Sri Lankans who had flown to Lahore for the game were also put up at Pearl Continental. They were escorted by heavily armed Special Forces. Spectator was included in the entourage.
Air Commodore Roshan Biyanwala had been put in charge by the Sri Lankan government to study the security arrangements and give his recommendations to the Pakistan authorities.
According to him, there were four layers of security guarding the team while they were in the hotel.  There were snipers, too, placed on the rooftop to ensure there would be no untoward incident.
In November this year Sri Lanka is scheduled to play Pakistan again and there are negotiations between the two boards to play the limited overs series in Pakistan instead of UAE as it has been usually the case in recent times.
Sri Lanka will probably undertake the trip because in cricket there's no better ally for them than Pakistan!