When 'Saint' Adam Denied Sanga A Remarkable Milestone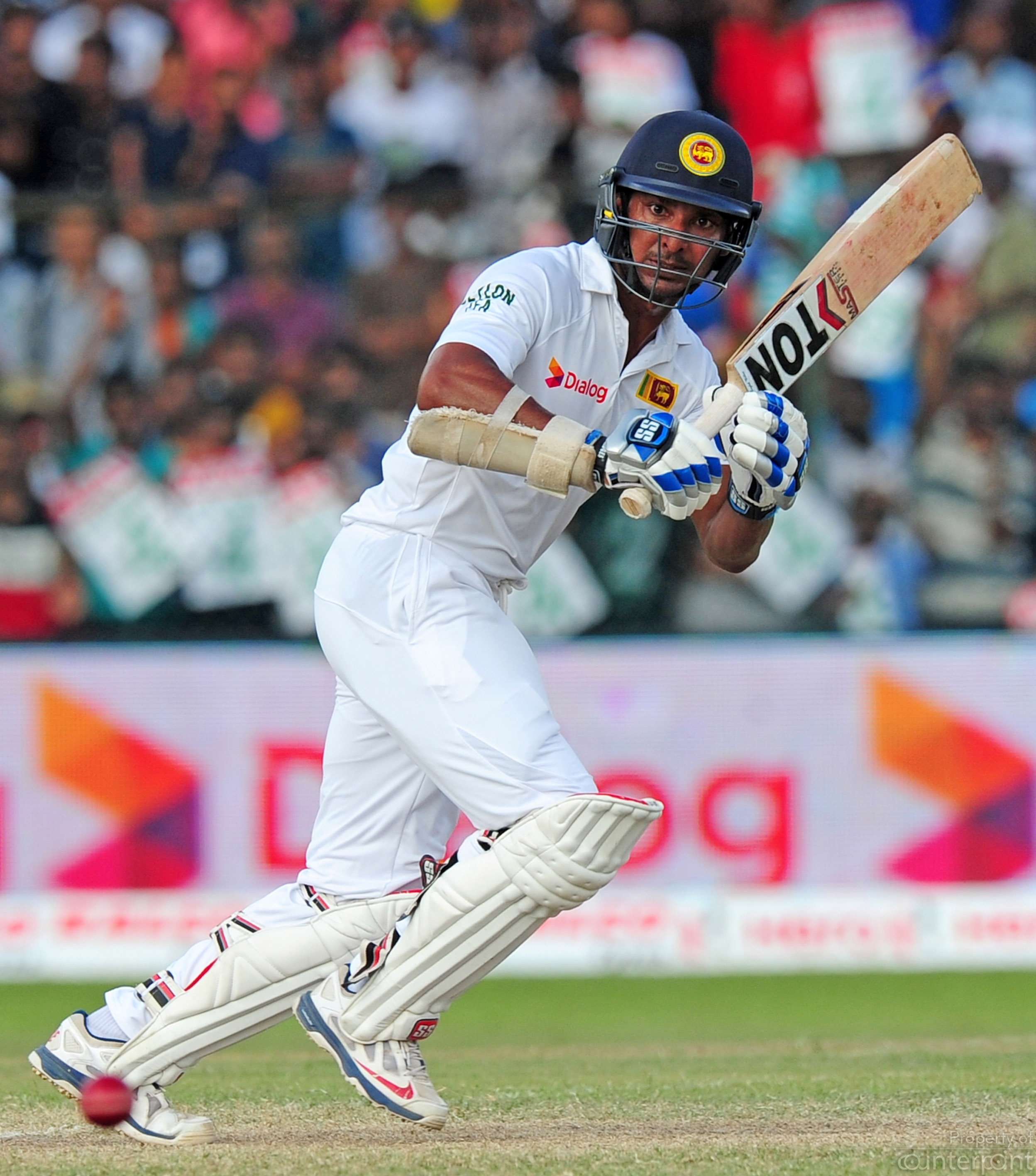 The national cricket team taking on Cricket Australia XI, in a warm-up game, at the Bellerive Oval ahead of the Test series, brought back nostalgic memories of Kumar Sangakkara's superb knock at this ground some 12 years ago. Sanga came up with a master class when the chips were down for Sri Lanka and ended up with 192. Known for his meticulous planning and appetite for big runs, the former captain could have gone on to complete a double hundred but was denied the milestone by an umpiring error.
Sanga was in good form ahead of the tour having posted back-to-back double hundreds at home against Bangladesh. Most batsmen take pride in doing well, in Australia, for you don't get any freebies down under, where the cricket is hard and tough, and, above all, the sledging is relentless. Furthermore, this was at a time when the Aussies were world's number one ranked team and World Champions. Naturally, Sanga wanted to do well.
Sanga was forced to miss the first Test, in Brisbane, with a hamstring niggle and was a determined man when he came for the second Test, which was played in the Tasmanian capital of Hobart. Tasmania is beautiful and unspoilt. This is where the Tasmanian devil lives and at the airport you are checked thoroughly to make sure you don't bring any fruits from other cities. Tasmania's main livelihood is farming and the quarantine laws there are strict. And the fish and chips you get here are the best in the world!
The Sri Lankans had their work cut out against the brutal pace of Mitchell Johnson and Brett Lee. But Sanga, true to form, stood strong. He fought a lone battle after Sri Lanka were set up a mammoth 507 runs to win the game. Sri Lanka went down fighting posting 410 all out. They owed it to their premier batsman, whose 192 was a master class, still the highest score by a Sri Lankan in Australia and the highest score by an overseas batsman in Hobart.
Very strong square of the wicket with the cut and pull shots being his bread and butter, this was the time you started to see Sanga play with a straight bat earlier on in his innings. A double hundred was there for the taking when South African umpire Rudi Koertzen made a serious error in judgment. Sanga was too early with his pull shot and the ball hit his shoulder and then the helmet and popped up on the off-side. Australian skipper Ricky Ponting at gully caught the ball and wicketkeeper Adam Gilchrist appealed followed by the other Australians.
Sanga was given out and he stormed off the field in disappointment.
The commentators all ex-Australian skippers – Richie Benaud, Ian Chappell and Bill Lawry were having a field day. "You must be joking," said Chappell when Umpire Koertzen raised the finger.
Lawry was the most critical. "A disappointing end to one of the all-time great knocks. He should be annoyed. I don't criticize umpires very often, but he was nowhere near it. The end of a superb innings by Kumar Sangakkara. He is a great sportsman, but that was not a great decision," Lawry said.
"That was a shocker," was Benaud's reaction.
Now, Adam Gilchrist is the man who has been promoted by the western media for his sportsmanship. Time and again he has been painted as the man who never waited for an umpire's decision but walked off the field if he felt that he was out. But in Hobart that day, Gilchrist cut a pathetic figure and his hypocrisy was exposed. It was a sad day for cricket!
At stumps, umpire Koertzen visited the Sri Lankan dressing room to apologize to Sanga and the Sri Lankan Manager Sriyan Samararatne, a leading Air Force officer. Both parties shook hands and the incident was put to rest. But there weren't any apologies from the Aussies. At the post-match briefing Sanga was gracious enough to say that we all make mistakes in life and that Koertzen was taking him for a beer that night. That is Sanga, the gentleman. Sanga once famously said there were far worse things in life than to get out at 99.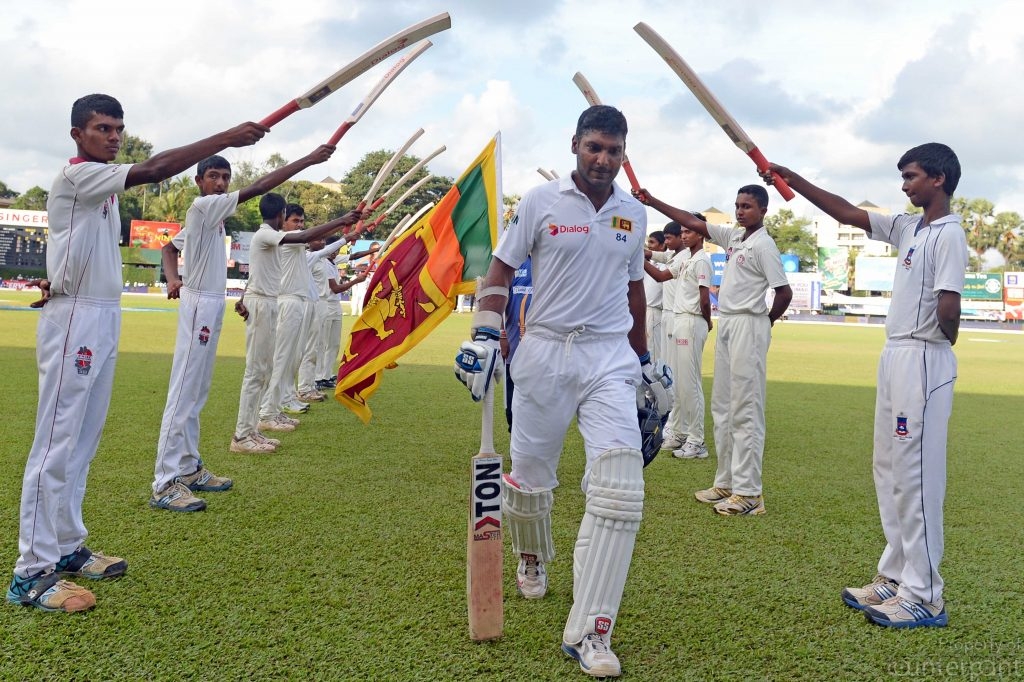 What Sri Lanka could have achieved that day had Sanga not been given out wrongly is anyone's guess. Could he have guided the team to a historic first ever Test win in Australia is a moot point.
More importantly, Australia's attitude of win at all cost lost them many admirers. For decades they have been playing the game, giving little respect to their opponents and it came to haunt them in South Africa, last year, when they were caught on camera tampering with the ball.
After a public outcry both captain Steve Smith and Deputy David Warner were banned for a year from international cricket. Pity that the likes of Gilchrist weren't subjected to such grilling!
As for Sanga, you wonder what he could have actually achieved had he got his fair share of opportunities in Australia. His numbers in that country are stunning, but yet, the opportunities that he was given were few and rare.
Would you believe that one of the all-time greats of the sport played just five Test matches in Australia? Mind you this was someone who ended up with 134 Test matches. And for record's sake, Sanga never played a Test match at SCG – Sydney Cricket Ground, one of the iconic cricket venues in the world. He is not alone. Some of our finest players like Arjuna, Aravinda and Murali never played a game in Sydney. The opportunities Australia gave them were scarce. Often, they were made to play at cricketing centers of little significance.
It was the Sri Lankans who played the inaugural Test match, in Hobart, in 1989, and 30 years later they will be playing the maiden Test match in Canberra in a fortnight's time. Did you also know that Sri Lankans have played Test cricket at centers like Cairns and Darwin, which know little cricket. Sanga has played at both these venues but not at any of the iconic Australian venues like Sydney, Perth or Adelaide. Yet, he finished with an average of 60 in Australia, greater than Sachin, Lara, greater than Dravid and Kallis, all modern day greats.