Interview with Tilvin Silva:
Will JVP Take Up Arms Again?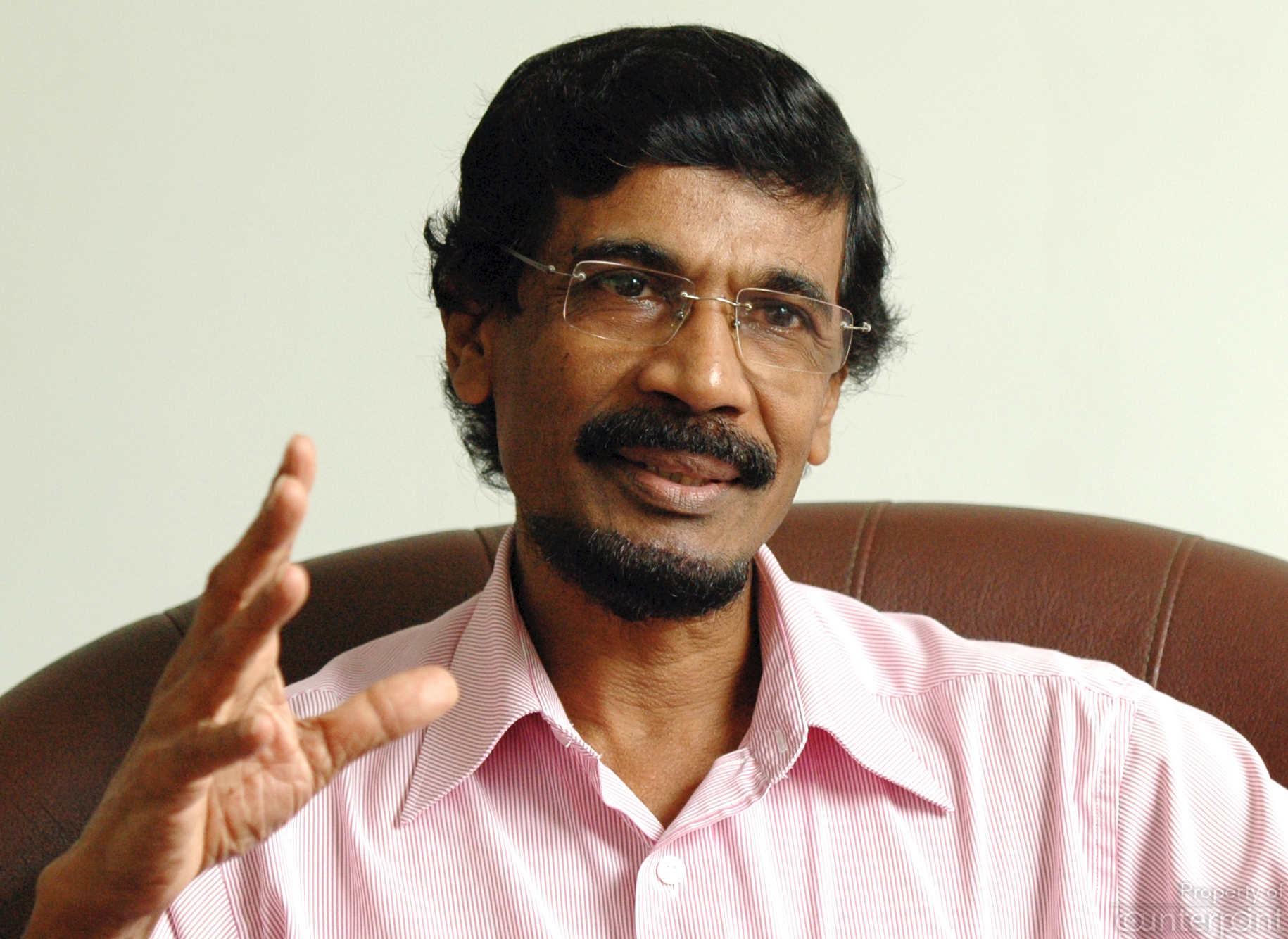 Tilvin Silva, JVP General Secretary
The Janatha Vimukthi Peramuna (JVP) has broken ranks with the yahapalana camp, whose victory it worked hard to ensure, in 2015. It has decided to form a different alliance to contest the upcoming presidential election.
Some political observers are of the view that the JVP is in the throes of a leadership struggle and losing ground in national politics.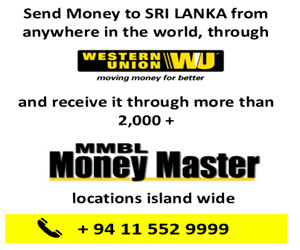 Did the JVP receive funds from the UNP? Will it take up arms again? Has it abandoned the Wijeweera policies? These are some of the question the Counterpoint posed  to JVP General Secretary Tilvin Silva in an interview on Thursday, August 8.
Excerpts of the interview:
 Q: Who will be your presidential candidate? Will it be Anura Kumara Dissanayake or Dr Nalinda Jayatissa?
A: Well, we will not go it alone at the next presidential election. There is a joint front comprising intellectuals, left parties and civil organisations. We have already established the Jathika Jana Balavegaya front. Our candidate will be decided by that front. We are discussing who the candidate should be. We will be holding our convention on Aug 18 at the Galle Face Green, and the candidate will be announced there.
Q: It has been reported that the JVP will wait till the two main parties have nominated their candidates. The UNP was to do so on August 5, but it did not happen. The SLPP is scheduled to announce its candidate on August 11. Supposing that, too, does not come about then will the JVP postpone announcing its candidate?
A: We have never said so. It does not matter whether they will name their candidates or not; we will name ours. Those parties are embroiled in internal struggles. We do not have any such problem. We can announce our candidate as planned.
Q: The JVP calls itself a Marxist party, but it stands accused of propping up a capitalist government led by the UNP?
A: That allegation is completely baseless. Some of those who level it have secret deals with the capitalist parties and others who sling mud at us are those who deserted the JVP.
The JVP has never propped up capitalist parties. But we cooperate with other political forces for the benefit of the people when certain situations arise. Once we decided to work with one capitalist party to prevent the division of the country. When there arose the need to defeat Mahinda Rajapaksa government and we joined with others to achieve that goal. We are a progressive party, but we have to use various methods for the benefit of the people.
Q: During the constitutional crisis and the 52-day government, the JVP backed the UNP. It went out of its way to bring down the Sirisena-Rajapaksa government. It was also instrumental in reinstating the UNP-led government, which is now being criticised for the current problems the country is faced with. Don't you think your action has sullied the image of the party?
A: This government should be defeated. That is our standpoint. There is no change in our policy. What happened on Oct 26, 2018 was not a democratic regime change. That government was set up in violation of the Constitution. If Mahinda Rajapaksa had been able to muster 113 seats in Parliament then there would not have been any problem. The Supreme Court also determined that the change of government was unconstitutional. Our struggle was to save democracy and nothing else. We asked Rajapaksa and his supporters to move a no-confidence motion against the government and we would support it because that was a democratic move.
After some months, we moved a no-confidence motion against the government. The Opposition could have joined us. Then what happened? Rajapaksa and 11 of his MPs did not come to vote against the government.
Q: Your no-confidence motion was seen as a move to provide the UNP government with a rallying point. By that time there was another NCM before parliament against Minister Rishard Bathiudeen, and some MPs in the government wanted to vote for it. If that NCM had been put to the vote then certainly there would have been a division in the UNP. Your comments.
A: No. That was a propaganda lie propagated by the Mahinda Rajapaksa camp and the media supportive of it. We believe that not only Bathiudeen but also Prime Minister Ranil Wickremesinghe should be held responsible for the Easter Sunday disaster. The entire government should be held responsible. Those who are against Bathiudeen were not against Wickremesinghe. So, we sponsored an NCM against the entire government. The NCM against Bathiudeen died a natural death not because of our motion but due to the resignation of Muslim ministers.
The Opposition Leader did not even speak in that debate. Eleven of their members were absent when the vote was taken. We did our best; we conducted awareness campaigns, we went on marches, put up posters and campaigned for the NCM. But the Mahinda Rajapaksa camp did not make use of the opportunity to defeat the government. They did not want to act against Wickremesinghe. Those who were against Bathiudeen were not against Wickremesinghe. That is the truth.
Q: How would you see the future of your party? You are neither fish nor fowl because many of those who professed socialism have left the party. You are seen as a handmaid of the capitalist camp. What do you think the people's reaction would be at a future election?
A: Wimal Weerawansa broke away and then those who formed the Frontline Socialist Party broke ranks with us. What has happened to them? Weerawansa's party is nothing but an appendage of the Rajapaksa camp. The Frontline party is now almost nonexistent as its members have left it.
Q: The JVP entered Parliament with a single seat and subsequently secured four and ten and sixteen, and in 2004 it won 39 seats. There has been a downslide since them. Why couldn't you maintain that momentum?
A: That is something natural in electoral politics. There are ups and downs. In Russia the Communist Party controlled that county and the number of its seats has decreased. The figures you mentioned are right. But when you look at other parties which have ruled our country don't you think something similar has befallen them. Once the UNP was reduced to eight seats and the SLFP to a few seats.
Q: Your founder leader Rohana Wijeweera's strategy was to destroy the SLFP politically so that the JVP could become the second force and grab state power by defeating the UNP. You came very close to achieving your goal in 2004. Some of your leaders polled more preferential votes than SLFP and UNP heavy weights in Colombo, Gampaha and Kurunegala. But, today, it is not even the third force if the results of the last local government election are any indication. What do you think has happened to the JVP?
Q: Well those victories were consequent to different political strategies. As you said, in 1971 the UNP was the number one political force and the SLFP was the second. We were the third force. So, there was a plan to take on the second before defeat the first. But that could not be compared with the situation in 2004, when we contested a general election as a constituent of an SLFP-led alliance. We joined the coalition to defeat the then UNP government, which was about to divide the country through a ceasefire agreement with the LTTE. Our objective was to defeat separatism and for that we formed the alliance and were in that government. But Chandrika Kumaratunga entered into a pact with the LTTE and attempted to bring about P-TOMS (Post-Tsunami Operational Management Structure) to appease Prabhakaran We joined the government to defeat the LTTE, but its leader did not want to do so. Therefore, we could not remain in it.
Q: What is your assessment of the youth vote in the country? The JVP was known as a party of the youth. Now, it is different. What are your views?
A: The youth are technology savvy. They are disgusted with the present-day political culture. We, as the JVP, have created many platforms to attract and mobilize them. In addition, there are several youth groups such as Aluth Piyapath (New Wings) and Aluth Parapura, which consists of the artistes working close with us. The youth are not attracted to other parties, which remember the young voters only when elections come around.
Q: You have lost your grip on the universities after the breakaway of the group which formed the Frontline party. Don't you think it is a big setback?
A: No, the university students are moving away from politics. The IUSF leadership went to the Frontline party, but now they have lost ground in most universities. Other political parties have no hold on universities. We are doing fine as a party in university politics.
Q: The JVP's popularity is on the wane among trade unions. How do you view this situation?
A: No. We are doing well in the trade union field. At the moment, the biggest private sector trade union is with us and that is the Inter Company Employees Union. There is no bigger union than that in the private sector. In the government sector, too, we have the biggest union – that is the All Ceylon Trade Union Federation. We have combined them to form the National Trade Union Centre. There is no bigger organization when it comes to unions. We have achieved many victories for the sake of the workers.
Q: The JVP has been accused of obtaining funds on the sly. Once it was accused of taking bribes from the UNP and now there are stories that you have taken money from a UNP moneybag. What would you say to that?
A: Those allegations are baseless and malicious. Our leader has publicly challenged those who level those allegations to substantiate them without slinging mud at us. Anyone can make allegations. We challenge our detractors to prove their allegations.
Q: The JVP is thought to be experiencing a leadership crisis. What do you think is in store for it?
A: No. There is no internal crisis in the party. We have achieved many victories in recent times. We conducted the biggest protest march in the recent times and held a massive rally. If the party is riddled with internal struggles we would not have been able to do so. In parliament, we are doing well. Our MPs have been recognised as the most active members in parliament. We would turn the next presidential election into a three-cornered contest.
 Q: Do you think that the JVP is following the Wijeweera policies? If not, are you ready for a course-correction?
A: We have never deviated from the path shown by our late Leader. His aim was to change this capitalist society and create a socialist democratic society. We struggle for that. There is a way to achieve it and we are moving ahead along that path. Marxism is not a religion. It is only a philosophy that could help us analyze and understand political situations. With that understanding we can choose political strategies. We change with the process of evolution but we will not change our policies. We change the strategies, instead. We cannot survive without changing. Our goal remains the same.
Q: JVP has a history of armed struggles. You tried twice to grab power through violence albeit in vain. Would you do it again? Can you give an assurance that the JVP will not take up arms again?
A: There are various ways of capturing power. In Russia, a regime change was effected through an armed struggle. The same is true of China and Cuba. After 1990s with the collapse of the socialist camp including Soviet Russia that method lost relevance. Fidel Castro once said that the present generation would not fight with guns but with ideas. We subscribe to that view. We took up arms to save ourselves. In 1971, there was a plan to wipe out our party overnight. So, we armed ourselves and fought back. We took up arms in self defence.
In 1987, we took up arms as the then government suppressed us. It banned our party in 1983, the Indian Peace accord was signed and the IPKF was deployed here. There was no democracy and we had no option but to fight. So, we took up arms. Now, our society is different and we are an established political party. There will be no need to take arms again, and I assure you that there will be no armed struggle.