Exposé
Newspaper Circulation Figures, A Big Lie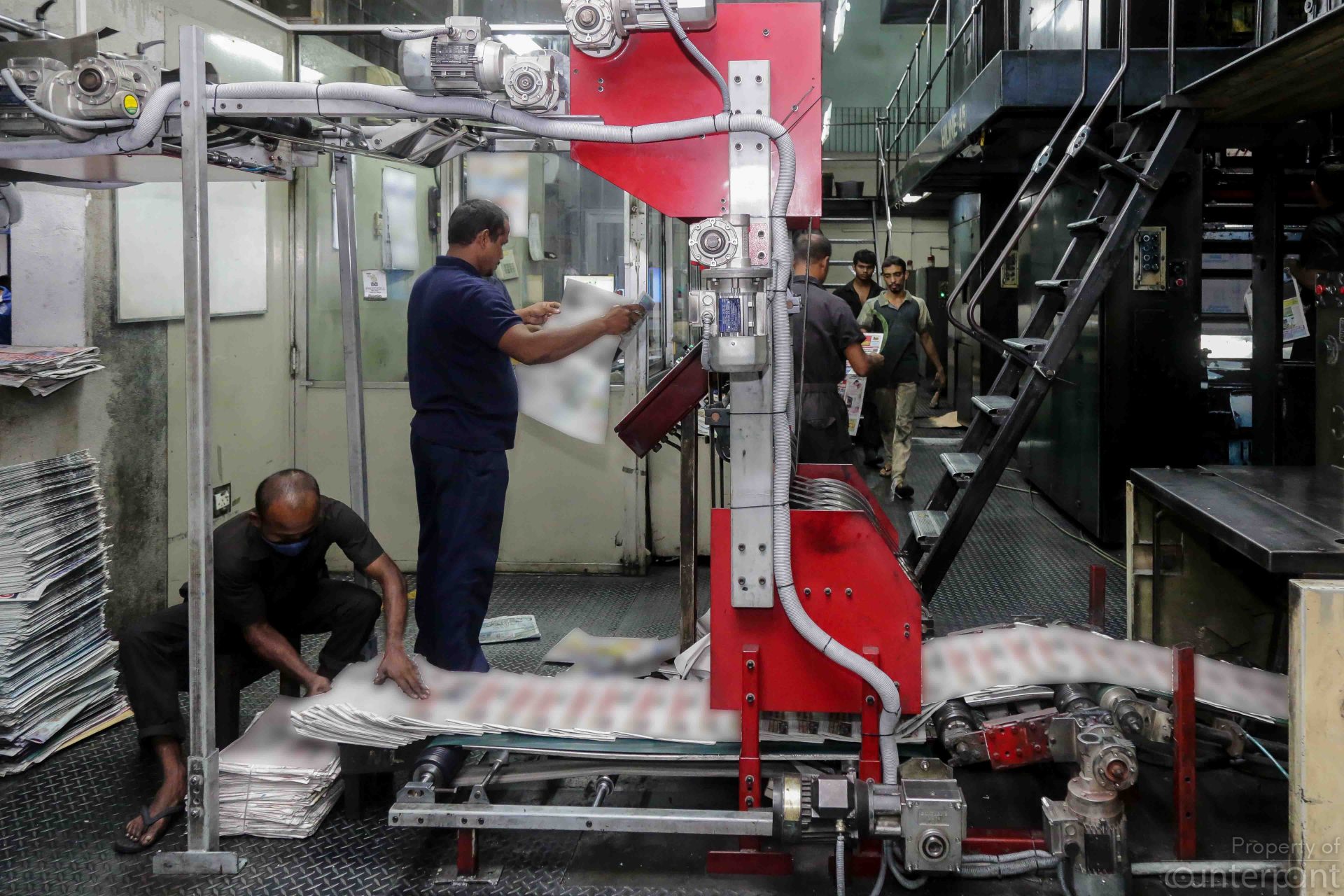 A newspaper being printed. One of the best kept secrets amongst publishers is the actual circulation numbers of newspapers and magazines.
For the average reader, circulation or readership figures of newspapers or magazines are irrelevant.  For them, what matters most is content.  However, for those who must market the multitude of consumer goods, educational establishments, and whatever else needs promoted, circulation and readership numbers are critical.
An industry that is supposed to report the truth has been living a lie for decades and have got away with it because neither the advertising industry nor the advertisers have joined together to demand for audited circulation numbers.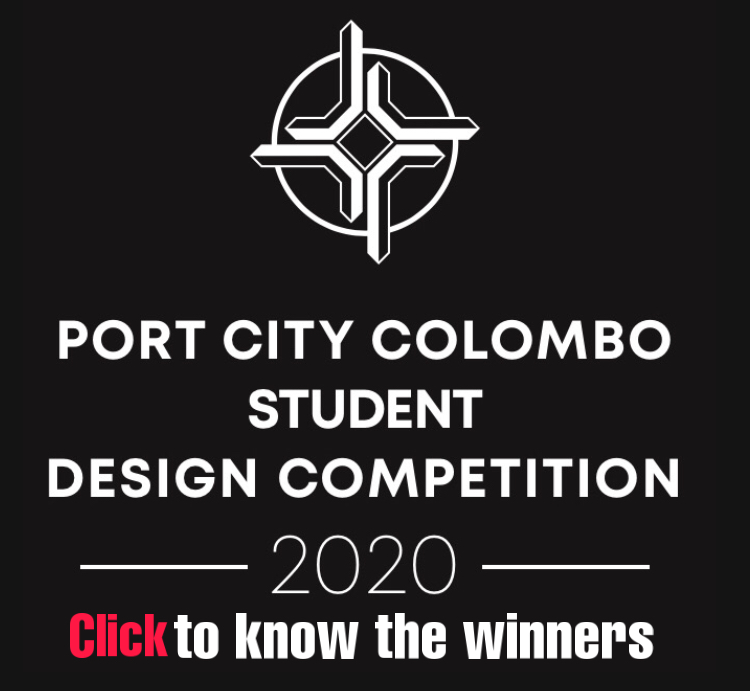 In most countries in the world, newspaper circulations are audited by an independent entity and those figures are publicly available. That was the case in Sri Lanka as well, until the early 1970's when strict restrictions on foreign exchange ended the work of the Indian company that audited Sri Lankan print media circulation.
Since then, a number of attempts to re-introduce that system have been effectively blocked by publishers who claim astronomical circulation numbers which are outright lies and should belong to the fiction section of any library.
For advertisers it is not just the numbers. They must also look at demographics, depending on the product requiring promotion, compare costs of advertising in various publications and a host of other situations; basically they must ensure their client gets value for their money.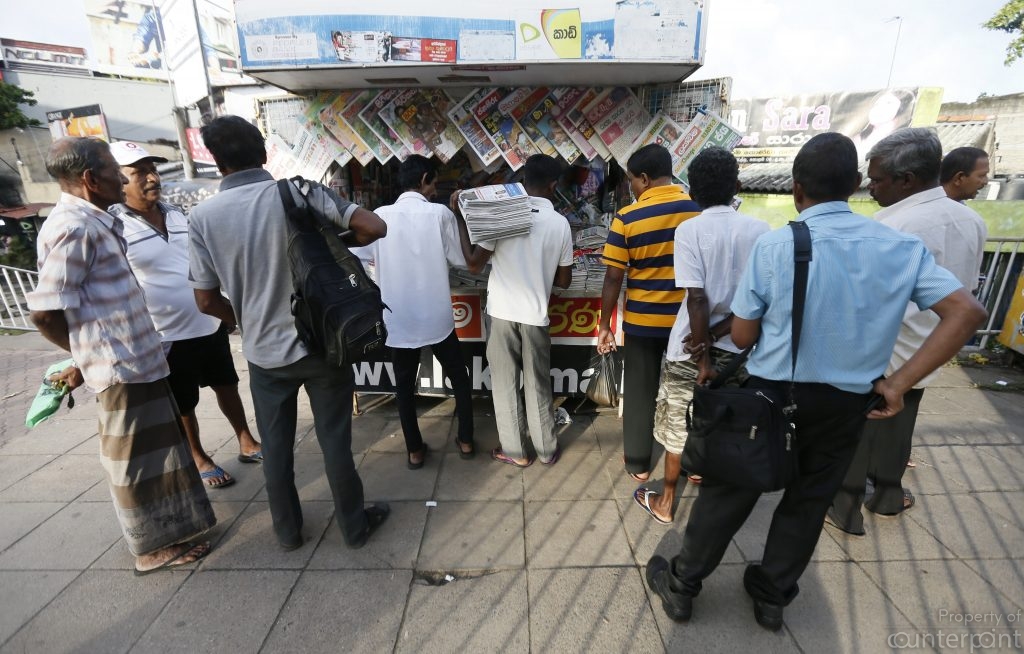 Advertisers Counterpoint spoke to claim they go more with readership numbers, given that it helps to identify target audiences more accurately.  Circulation figures, they say could never accurately identify how many people actually read a publication. But even in the 21st century where data analysis has become a multi-billion dollar industry, the success of a publication is decided by the circulation numbers.
Exaggerated circulation figures put out by most publishing houses command zero credibility.  Since, circulation figures are usually not accurate, it is the readership data that advertisers use in media planning says Lalith Sumanasiri, Managing Director of Ogilvy Media.  Advertisers need to know, not just which publication people read but also where they are located, so the product to be promoted can be seen by the selected target audience, he explained.  District wise, and urban versus rural, all of that comes into play, as well as the cost per thousand readers, when deciding which publication is the best for a particular product.
Data for the advertising industry are provided by two companies. The most detailed report is done by the Kantar Lanka Market Research Bureau (LMRB) called the National Demographic and Media Survey (NDMS) which is conducted annually. But it costs more than 6 million rupees and only the top advertising companies can afford it. The survey which has been conducted since 1985 captures demographics, readership, viewership, and listenership preferences of Sri Lankans. The one drawback in this survey, points out Lalith Sumanasiri, is that being an annual survey, it does not reflect readership movement throughout the year.
The survey provides the Average Issue Readership (AIR) which identifies which publication a person reads each week and the Claimed Readership, which indicates an individual's preferred choice of publication.
The Associated Newspapers of Ceylon Limited more commonly known as Lake House claimed to Counterpoint that their English language newspapers Daily News   and the Sunday Observer have circulations of 95,000 and 162, 000 respectively.  The circulation figures for Silumina, their weekly Sinhala publication is 236,000, their daily Dinamina is 76,000 and Thinakaran their Tamil paper is at 23,000.
According to senior journalists and officials at Lake House who spoke to Counterpoint the actual circulation numbers are different as shown in the graphic.
Ceylon Newspapers Limited, the publishers of the Mawbima and Ceylon Today claimed their circulation figures are 70,000 for the English paper, both for the Daily and Sunday papers, while the Daily Mawbima is at 140,000 while the Sunday Mawbima is at 420,000.
The Wijeya Group, publishers of the Sunday Times, Lankadeepa, Daily Mirror, Financial Times etc. declined to divulge their circulation figures.
However, Counterpoint can confidently claim the numbers given in our graphic as being a fairly accurate picture of their circulation figures.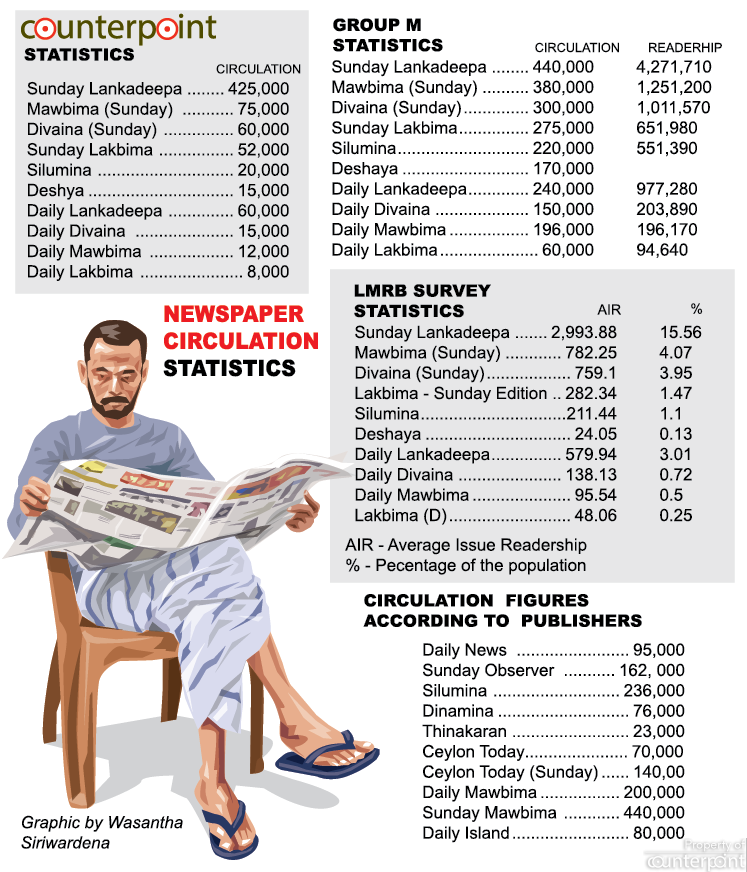 The story does not end there.
While the NDMS, the annual readership survey is conducted by Kantar LMRB, another company, GroupM too provides circulation and readership numbers on local publications.  Both these companies are owned by Wire and Plastic Products Plc. (WPP) UK.  GroupM's website states it is the number one media investment management group today, claiming that one in every three globally placed advertisement uses inventory purchased by their group. Kantar LMRB meanwhile is involved in information, insight and consultancy projects.
While senior representatives of Kantar LMRB were prompt to meet with Counterpoint, they opted to send in emailed responses to our queries, which they did nearly a month after our meeting, following clearance from their head office in India.
That was not the case with GroupM.  Appointments were granted and postponed several times by senior management. That meant that Counterpoint could not ask them to defend the circulation and readership figures, or clarify their method of obtaining data, which they provide to clients, also at a cost.
GroupM provides its data at a cheaper rate than KantarLMRB, and is therefore used by many advertising companies in the country. However, larger Advertising Agencies seem to prefer the LMRB's data.
When a Counterpoint journalist shared the GroupM numbers with a few senior editors they were incredulous. Their standard comment was "we wish".
Meanwhile the LMRB survey 2017 places the readership for the Silumina at 211, 00.44 which is 1.1 per cent of the population, and the Dinamina at 81,002 (0.42 of the population while the Sunday Observer readership is at 240,000.7 (1.25% of the population) and the Daily News readership at 62,000,89, 0.32, per cent of the population.
The LMRB's readership numbers for the Sunday Mawbima is 782,025(4.07% of the population), Daily Mawbima, 95,054 (0.5%) while the Ceylon Today for Sundays is 41,028 (0.21%), and the Ceylon Today, daily, 11,066 (0.06%).
The Irida Lankadeepa meanwhile has 15.56% readership (2,993,000.88) while, the Sunday Times readership is at 139,000.54 (0.73 of the population).
In comparison, GroupM's circulation and readership figures show the Daily News circulation at 95,000 with a readership of 107,710   and the Sunday Observer circulation at 190, 000 and a readership of 416,190.  Silumina has a circulation of 220,000 and a readership of 551,390, while Dinamina shows at 65,000 circulation and 143,080 readership.  It places the Daily Mawbima with a 196,000 circulation with a readership of 196,170 and its Sunday paper at 380,000 circulation and a 1,251,200 readership. The daily Ceylon Today has a circulation of 49,000 and 10,140 readership while the circulation for its Sunday paper is given as 134,000 with a 23,850 readership.  GroupM places the Sunday Times circulation at 200,000 with a 252,120 readership, the Daily Mirror at 85,000 circulation and 80,370 readership, while the Financial Times has a 35,000 circulation and a 8,640 readership. The Daily Lankadeepa circulation is shown as 240,000 with a 977,280 readership and the Sunday Lankadeepa circulation of 440,000 with 4,271,710 readership.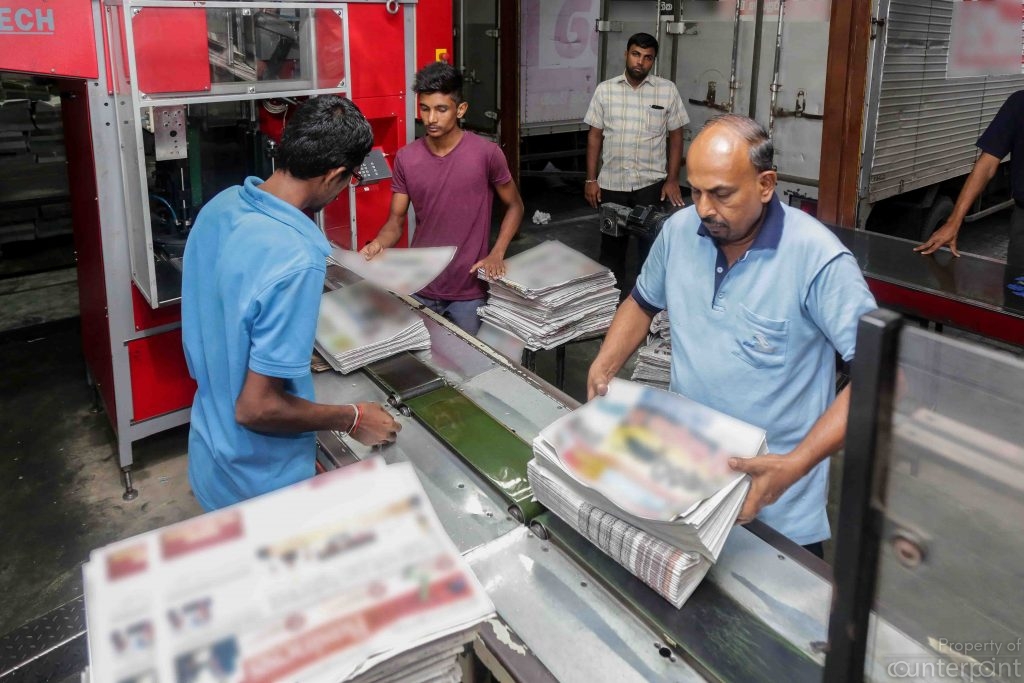 In their emailed response, Kantar LMRB explained that they arrive at their numbers using the "largest & oldest Syndicated Research Study conducted in Sri Lanka by a private company."
With the publishers themselves concocting circulation numbers, and in some instance keeping those figures close to their chests and the two main groups sending out vastly different numbers, it is anyone's guess, what the true picture of circulation and readership numbers in the country are.
It is time to re-establish an Audit Bureau and ensure accuracy.