20th Amendment presented to Parliament
As It Happens
Sep 22, 2020
20th Amendment to the Constitution presented to Parliament by Justice Minister Ali Sabry today. Several key provisions in the 19th constitutional amendment have been repealed, by the draft 20th  amendment.
The draft amendment proposes to restore full legal immunity to the President, a provision scrapped off by the 19th amendment.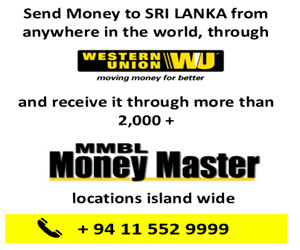 The Attorney General has said that the amendment can be passed with a two-thirds majority in Parliament and does not require a referendum. Any citizen can file a case within 7 days against the amendment on Supreme Court, Judgement will be  given  After 21 days then the debate will come to the parliament.
The past amendment of the 1978 constitution are following
1st  Amendment – 20 November 1978 – Dealing with jurisdiction of writs to the supreme court related to special circumstances.
2nd  Amendment – 26 February 1979 – Dealing with resignations and expulsion of Members of the First Parliament
3rd Amendment – 27 August 1982- To enable the President to seek re-election after 4 years from the first term.
4th  Amendment – 23 December 1982 – Extension of term of first Parliament
5th  Amendment – 25 February 1983 – To provide for by-election when a vacancy is not filled by the party
6th  Amendment – 8 August 1983 – Prohibition against violation of territorial integrity
7th  Amendment – 4 October 1983 – Dealing with Commissioners of the High Court and the creation of Kilinochchi District
8th Amendment – 6 March 1984 – Appointment of President's Counsel
9th Amendment – 24 August 1984 – Relating to public officers qualified to contest elections
10th Amendment – 6 August 1986 – To repeal section requiring two-thirds majority for Proclamation under Public Security Ordinance
11th  Amendment – 6 May 1987 – To provide for a Fiscal for the whole Island; also relating to sittings of the high court.the number of minimum judges at a court of appeal case was amended.
12th  Amendment     (Not enacted)
13th  Amendment – 14 November 1987 – To make Tamil an official language and English a link Language, and for the establishment of Provincial Councils
14th  Amendment – 24 May 1988 – Extension of immunity of President; increase of number of Members to 225; validity of referendum; appointment of Delimitation Commission for the division of electoral districts into zones; proportional representation and the cut-off point to be 1/8 of the total polled; apportionment of the 29 National List Members
15th Amendment – 17 December 1988 – To repeal Article 96A to eliminate zones and to reduce the cut-off point to 1/20th
16th  Amendment – 17 December 1988 – To make provision for Sinhala and Tamil to be Languages of Administration and Legislation
17th  Amendment – 3 October 2001 – To make provisions for the Constitutional Council and Independent Commissions
18th  Amendment – 8 September 2010 – To remove the sentence that mentioned the limit of the re-election of the President and to propose the appointment of a parliamentary council that decides the appointment of independent posts like commissioners of election, human rights, and Supreme Court judges
19th  Amendment – 28 April 2015 – To annul the 18th Amendment while replacing the defunct 17th Amendment to establish the Independent Commissions and remove the Executive Presidential powers and limit the term of office of the President to five years while the President continue to function as the Head of State, Head of the Cabinet, and Head of Security Forces
20th  Amendment – Proposed  – To repeal the 19th Amendment
*** (CPR)