As It Happens
Apr 21, 2019
As the death toll rose to 207, the police remain non-committal on the possible reason and who is behind the explosions that occurred on Easter Sunday morning.  The blasts hit seven places; three churches, two in Colombo and one in the East, three five star hotels in Colombo and an Inn in the suburbs of Colombo.  Almost all the dead and injured are Christian worshipers who were celebrating Easter.
According to the police, three of the dead are police officers, who were involved in a shootout that took place in Dematagoda, close to Colombo, where investigators had headed to on a tip off of suspicious activity in an apartment building.  Three suspects were arrested at the location.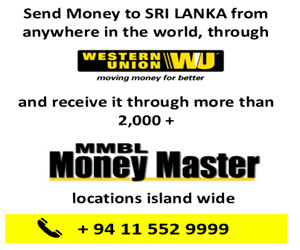 Two of the churches are Catholic, the emblematic St Anthony's Church in Kochchikade, a popular place of worship for all religions and St Sebestian's in Katuwana, Katana.  The other, is the Evangelical church of Zion in Batticaloa.
The three five star hotels that were hit, are the Shangrila, the Cinnamon Grand and the Kingsbury.