A Brief History Of No–Faith Motions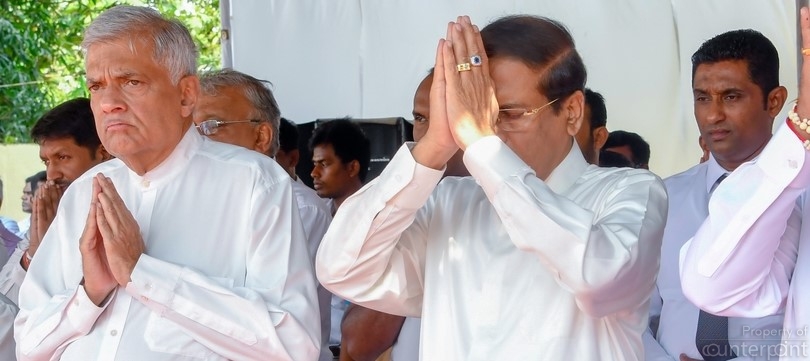 Prime Minister Ranil Wickremesinghe and President Maithripala Sirisena, at a commemoration ceremony of the late President Ranasinghe Premadasa. A no-confidence motion was recently filed against the government by the JVP.
Two motions of no-confidence are currently before Parliament against Industry and Commerce Minister Rishad Bathiudeen and the government. The first one, signed by 64 opposition MPs, has been fixed for debate on June 18 and 19, but the Joint Opposition (JO), which submitted it has urged Speaker Karu Jayasuriya to advance it, given the severity of the charges contained therein. The second motion, signed by JVP MPs against the government, has entered the Order Book of Parliament, but no date has been fixed for a debate thereon.
Motions of no-confidence (NCM) have a long history in this country. Only difference one sees as regards the two motions at hand is that they have been moved under unprecedented circumstances. They have come in the aftermath of the post-Easter Sunday carnage, which snuffed out more than 250 lives and left over 500 others seriously injured.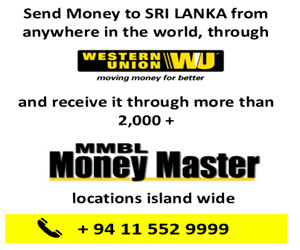 Measuring vox pop is no easy task, especially in a country where elections are postponed indefinitely and the people are thereby denied opportunities to express their opinion through the ballot. The legislature consists of the representatives of the public, but the question is whether the same can be said of the current Parliament, which has a considerable number of candidates rejected by the people but brought in as MPs through the National List. Technically, the MPs' votes for or against the two NCMs will pass for the opinion of the public. So, the two NCMs, in a sense, provide us with an opportunity to gauge public opinion in the post-Easter carnage period.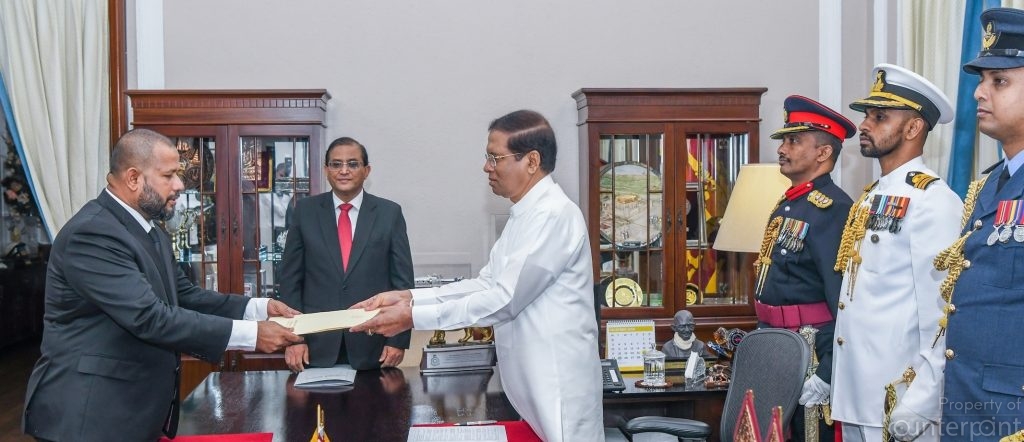 At this stage it is difficult to predict the numbers for or against the NCMs. The situation is still fluid. The last NCM was against Prime Minister Ranil Wickremesinghe, on April 04, 2018 over his alleged involvement in Treasury bond scams and failure to act promptly to contain ethnic violence in Ampara and Kandy,  and was the 47th no-faith motion taken up for debate and put to the vote in the Sri Lankan parliament. It was defeated with a majority of 46 votes. It was the third such motion against a prime minister in Sri Lanka. Two early no-confidence motions were submitted and taken for vote against former Prime Ministers SWRD Bandaranaike, in 1957, and Sirimavo Bandaranaike, in 1975. Only a single MP voted for motion against while 45 others opposed it; the motion against Sirimavo received 43 "Yes" votes and 100 "No' votes.
There have been 23 no-confidence motions against governments, 13 against ministers, six against Speakers and Deputy Speakers, one against an opposition leader and another against a chief justice.
The no-confidence motion against Chief Justice Shirani Bandaranayake was taken for debate and put to the vote, on January 10, and 11, 2013, respectively. It received 155 'yes' votes and 49 'no' votes. There have also been not-so- clear NCMs such as the one moved against Sirisena-Rajapaksa government by the UNP-JVP-TNA combine late last year.  After the UPFA withdrew from the national government on Oct 26, 2018, President Sirisena replaced Prime Minister Wickremesinghe with former President Rajapaksa. The following day, President Sirisena prorogued Parliament to enable the newly formed government to muster a majority in Parliament by effecting crossovers. The UNP refused to recognise the forcibly formed administration, describing it as unconstitutional and illegal. A new Cabinet was sworn in while TNA was threatening to support an NCM to be brought forward by the UNP and JVP against PM Rajapaksa.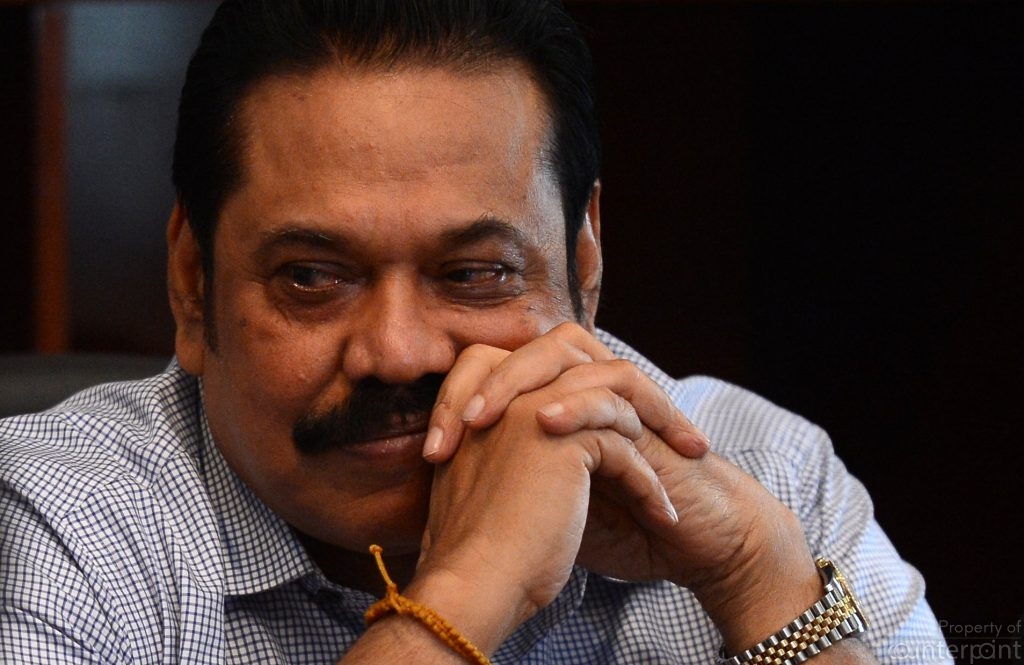 President Sirisena dissolved Parliament on Nov 9, 2018 and scheduled a general election for 4 Jan, 2019. The UNP, TNA, JVP and several others challenged the dissolution in the Supreme Court, which on Nov 13, 2018 issued a stay on the dissolution until Dec 7, 2018. Parliament was re-convened the following day (Nov 14) and an NCM against PM Rajapaksa was put to vote by Speaker Jayasuriya hurriedly. Of 225 MPs, 122 (100 UNF, 14 TNA, six JVP and two UPFA MPs) supported the NCM while President Sirisena and the UPFA refused to accept the outcome, claiming that Speaker Jayasuriya had not followed proper parliamentary procedures in accepting it and putting it to the vote. Two days later on Nov 16, 2018 Parliament passed an amended NCM against PM Rajapaksa with the support of 122 MPs. That, too, was rejected by President Sirisena, who said that he would not re-appoint Wickremesinghe as prime minister. On Dec 3, 2018, following a quo warranto petition filed by 122 MPs, the Court of Appeal issued an interim order restraining Rajapaksa and 48 ministers from functioning. Nine days later, on Dec. 12, 117 MPs, including 14 from the TNA, supported a motion of confidence in Wickremesinghe. The following day the Supreme Court ruled that President Sirisena's dissolution of parliament on Nov 9, 2018 was unconstitutional and null and void ab initio and without force or effect in law. Rajapaksa resigned as Prime Minister, on Dec 15 and Wickremesinghe was sworn as the PM again the following day. So, according to some experts there were two NCMs and one motion of confidence during that period.
If so, then the next NCM to be taken up for debate will be the 51st in our parliamentary history. Some argue that the NCM and the motion of confidence were not passed last year according to parliamentary procedure. If we go by that argument, then the next NCM would be the 48th NCM in Lanka's parliament history.
Several Speakers have faced NCMs. None of those motions were passed. The first recorded instance was in 1963, when an NCM was moved against the then Speaker RS Pelpola for inefficiency and lack of impartiality. On that occasion the Speaker adjourned the House in violation of an agreement among party leaders to prevent a vote. The second instance was in 1966, when an NCM was moved against Deputy Speaker Shirley Corea for having rejected a motion of no-confidence against the government. The third instance was in 1980 when an NCM was moved against Speaker Al Haj MA Bakeer Markar. That arose as a result of the Supreme Court unseating Abeyratne Pilapitiya, MP for the Kalawana electorate, over an election petition. Speaker Markar ruled that Pilapitiya should continue as an MP; Pilapitiya had absented himself for three months without obtaining leave, knowing that he would lose the election petition and got himself reappointed to the same seat by President J. R. Jayewardene. The UNP's contention was that Pilapitiya did not have to resign as he was not an elected MP but an appointed one. However, Pilapity was asked to resign and the matter was sorted out. Speaker MH Mohamed had to face NCMs on two occasions. One was in 1991 for rejecting an impeachment motion against President Ranasinghe Premadasa. Again in 1992, he faced an NCM for having allowed 18 supplementary estimates to be passed without a debate.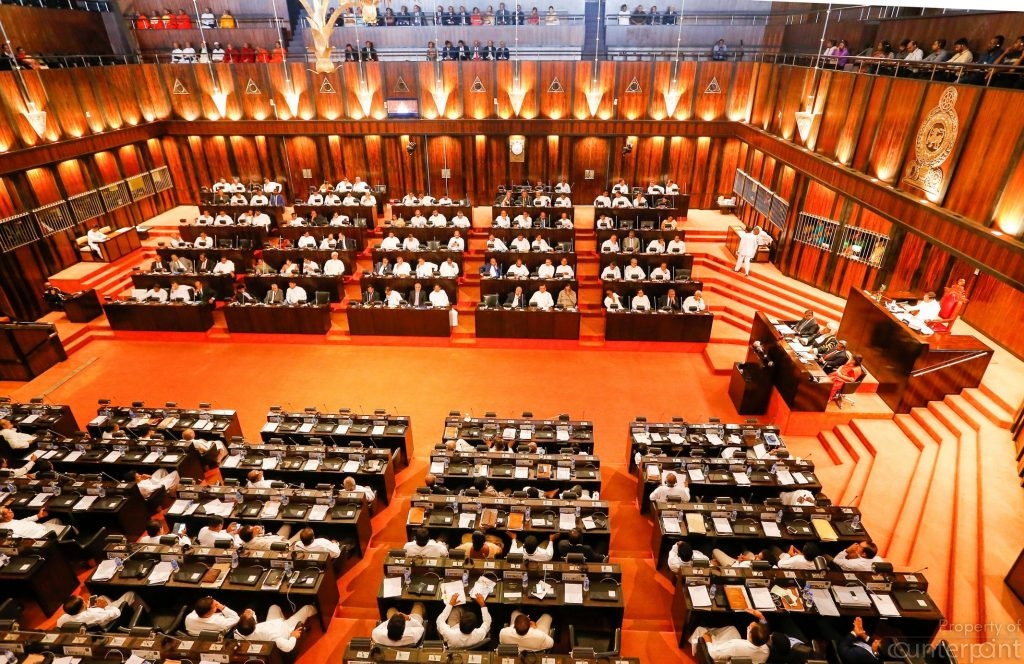 Sri Lanka's parliamentary history is replete with instances where NCMs were scuttled by governments through the prorogation of Parliament, the most recent one being the NCM against Health Minister Dr Rajitha Senaratne. On Aug 25, 2017 an NCM, signed by 39 MPs of the Joint Opposition against Minister Senaratne, was handed over to the Speaker's Office. The motion sought to oust Minister Senaratne on 11 charges. The motion lapsed when President Sirisena prorogued Parliament on Oct 27, 2018.
It is difficult to say which of the two NCMs before Parliament at present will be taken for debate first. Prime Minister Wickremesinghe, quoting Erskine May, told Parliament, the other day, that when there were two motions of no confidence against a government and a minister, the one against the government had to be taken up for debate first. The NCM against Minister Bathiudeen has the potential to divide the government. It has been signed by 64 MPs and, therefore, the JO says the government will put it on hold until it clears Bathiudeen of all charges through the ongoing parliamentary select committee process.
The JVP has already made known its position on the NCM against Minister Bathiudeen. JVP propaganda secretary and MP Vijtiha Herath has said that all six MPs of his party will vote for the motion against the Minister. The JVP is apparently making a virtue of necessity, for it has drawn a lot of criticism for submitting an NCM against the government and providing the ruling MPs with a rallying point. The EPRLF, too, has announced its stance. Vanni District TNA MP Sivashakthi Anandan told the media, in Vanni, recently, that his party would vote against Minister Bathiudeen. TNA Batticaloa District MP S. Viyalendran has already broken ranks with his party and is expected to vote with his new-found political friends in the Joint Opposition. TNA ally, TELO, has decided to support the no-confidence motion against Minister Bathiudeen. Leader of the TELO MP Selvam Addaikkalanathan has stated that he and his fellow MP K Kodishwaran will vote against Bathiudeen. MP Charles Nirmalanadan, who represents the Tamil Arasu Kachchi also said recently that he would support the no-confidence motion against Minister Bathiudeen. UNP MPs Hector Appuhamy and Kavinda Jayawardana have also hinted that they may vote for the no-confidence motion against Bathiudeen. Thus, both UNP and TNA are divided on the issue. State Minister of National Policies and Economic Affairs Niroshan Perera told Parliament during the last sitting week that he would vote in favour of the NCM. "There is no change in my decision. We should all join hands to prevent extremism from spreading in Sri Lanka. These charges are serious."

Although the PM has not made public his position on the NCM against Bathiudeen, his blessings obviously are not with those who are campaigning against the Minister. He cannot afford to ditch Bathiudeen, whose party has six MPs in the House and the UNP is dependent on them to retain its parliamentary majority.