A more Holistic approach to Mental Well- Being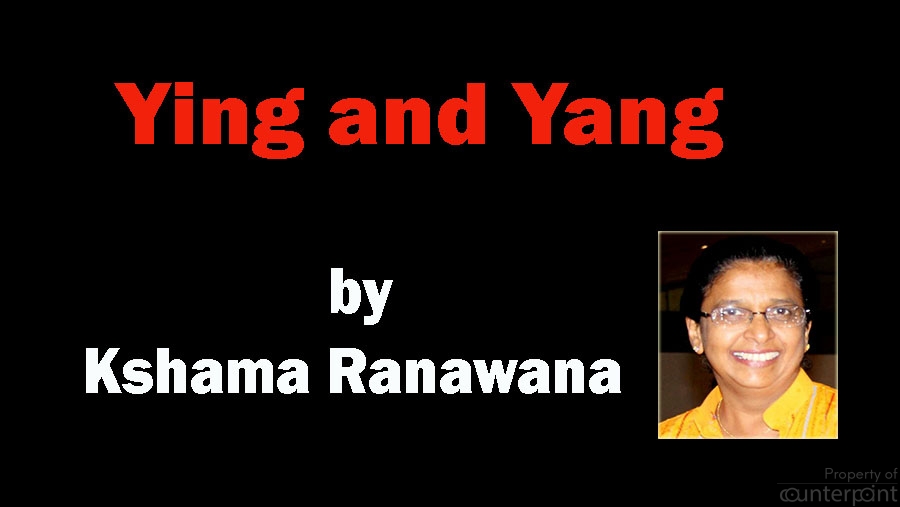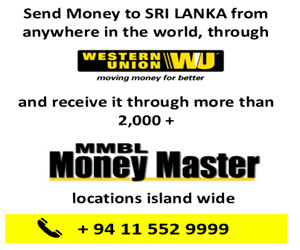 Even at the best of times, mild incidents of trauma could upset our equilibrium.  And dealing with a pandemic situation as we are now, has its own peculiar challenges, when even interaction with family and friends has been reduced to connecting through social media.  
For most people though, especially in Sri Lanka, even keeping in touch through social media is not possibility.  And thus, the COVID related lockdowns has affected a fundamental lifestyle.
The situation is worse for those coping with mental or physical disabilities.
If there is one that COVID-19 has highlighted, it is that we as a society are sorely unprepared in managing such challenges.
In May this year we witnessed the manhandling of a 14 year old autistic boy in the Beruwela area.  The child was seen cycling about town during the lockdown.  But Police manning the check post along with a civilian restrained him, and in a media statement, claimed they did not realise he was autistic, simply because he was well built.  That, indeed, is a sad commentary on the training the police in this country, or anyone else charged with working with the vulnerable receive.
More recently, there have been several COVID -19 related preventable deaths; from Homagama we heard of a young man with special needs taking his life when his mother, his only care-giver had been admitted to hospital with COVID symptoms.  Then there was the case of another young man, who had taken his life, when his COVID test result turned out to be positive.   A senior citizen, who was unable to cope with being left alone, when other members of her family had been sent to quarantine, had taken her life.   And in Kalutara, a bus driver is said to have ended his life, fearing that he would catch the virus because of the nature of his work, and infect his sick wife.
These are just a few of the known deaths; all preventable if the necessary supports were in place.
Indeed, by and large, society's attitude and behaviour could well drive anyone to the depths of despair; even those who do not have any physical or mental challenges!
On the one hand there is the stigma attached to COVID19, with the media, attempting to paint those infected in a bad light.  First responders such as Public Health Inspectors were seen taking along their own camera crew to film those who had tested positive or suspected of having been exposed to the virus being removed to hospitals or quarantine centres. The Muslim community was at one point targeted of having spread the virus.  They also have to deal with the trauma of having their loved ones who succumb to the virus being cremated instead of being buried as their faith dictates.
More recently, the second wave of the pandemic resulted in garment factory workers being accused of causing the spread of the virus.
Social media too has been kind to no one, often resorting to publishing names and other personaldetails of those who may have been exposed to the virus.
It is not surprising then, that even those who are not dealing with psychosocial or intellectual disabilities find the very idea of falling prey to the virus, traumatic.
Occupational Therapist, Pradeep Gunarathne, who volunteers with the Consumer Action Network Mental Health Lanka (CANMH) says that while there are some forms of assistance available for those dealing with mental health issues, such as helplines, Sri Lanka is yet to develop a mechanism that offers support to the general public to deal with the sudden onset of trauma.
However, even those with special needs or intellectual disabilities, despite the availability of helplines, have ended their lives; this means then, that more must be done to raise awareness amongst the public that help is available. And similar mechanisms must be available to all.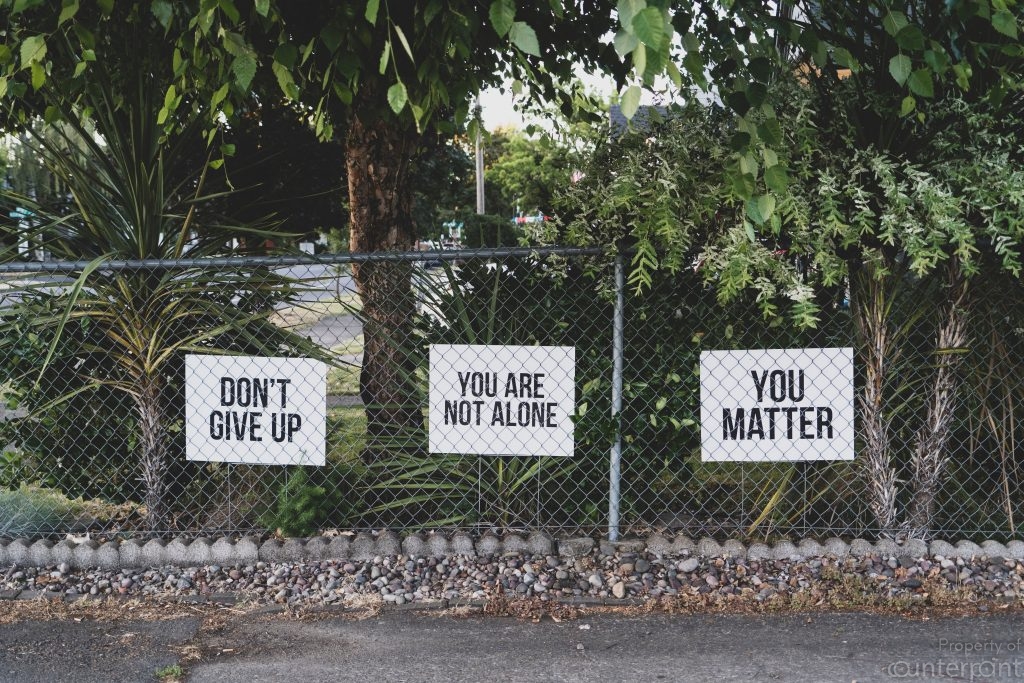 (Photo courtesy of Dan Meyers/Unsplash)
In light of these issues, Gunarathne says that a series of guidelines have been presented to the government by CANMH, to ensure both officials and the public are better prepared to deal with such situations.
It is important, he says that a committee of volunteers drawn from the community, including a GramaNiladari or Samurdhi Officer, is set up to be at hand when and if help is required. Such officers should have an updated list of those with special needs. While a better home-support system is also required, people must not only know of the services available but alsohow to access them.
The guidelines identify a series of issues faced by those dealing with intellectual or psychosocial challenges,and point out that in any society, people with disabilities are the most marginalised, discriminated, neglected and abused. More often than not, such persons live in poverty and continuously face barriers in accessing income supports. 'Persons with psychosocial and intellectual disabilities are more vulnerable to violence, physical and sexual abuse and neglect during the COVID19 period, the document further states, pointing out that in the COVID-19 response, the needs of such persons are not addressed.
Amongst the CANMH guidelines set out are:
?
Recognize the disadvantage experienced by persons with psychosocial and intellectual disabilities due to the adverse outcomes associated with COVID-19.
?
Engage district mental health team (district consultant psychiatrist and medical officer – mental health focal point) in
developing COVID-19 response at the district level
.
?
Consider necessary protective measures for the persons with psychosocial and intellectual disabilities when planning COVID-19 response in national and regional levels
.
?
All public health communications on COVID-19, including mainstream media reporting, must be accessible to persons with psychosocial and intellectual disabilities including through the use of diagrams, animations, colours and easy language.  
?
Communication should address the particular situation of persons with psychosocial and intellectual disabilities.
?
In risk communications, avoid generating stigma against persons with psychosocial and intellectual disabilities, such as inadvertently linking a rise in infections and application of restrictive measures to persons with psychosocial and intellectual disabilities.
?
Ensure all messaging is non-discriminatory, such as by emphasizing that COVID-19 can affect anyone, rather than singling out specific groups. Depict people with psychosocial and intellectual disabilities as assets and actors in the response, not as beneficiaries of charity
?
Provide accurately written instructions in all three languages (along with braille and other forms when necessary) including the information about relevant authorities which provide services and contact details of emergency response for the individuals with psychosocial and intellectual disabilities.  
?
Provide a short training and/or clear guidelines on accessibility standards and communicating effectively with persons with psychosocial and intellectual disabilities to community heal
th workers, medical providers,
Grama
N
iladhari
, military personnel, media personnel and others engaged in the COVID-19 response
.
?
Ensure that women and girls with psychosocial and intellectual disabilities continue to have access to sexual and reproductive health services.
?
Ensure emergency response services are available within the nearest mental health service/hospital for the persons with psychosocial and intellectual disabilities when they face a disability specific situation.
The guidelines also suggest that the services of the community mental health team should be accessed in situations where persons with intellectual or psychosocial disabilities require treatment or quarantine or if the primary caregiver is quarantined or needs hospitalisation.  
CANMH also calls for short training or clear guidelines for those first responders engaged in COVID-19 to detect signs of abuse in children and adults, including seniors, with disabilities and theactions they should take.  As well, CANMH recommends that victim assistance services be accessible and available throughout the day and night.
The country profile on Sri Lanka, 'Analysis for mental health campaigning and advocacy,' of which, Gunarathne is a co-author states the prevalence of mental health issues,   'vary across screening platforms (e.g. primary care) and setting (post-conflict areas) with rates as high as 41.1%, 46.7% and 13.7% for anxiety, depression and PTSD in post-conflict population.'
As well, the pandemic lockdown has increased instances of child and elder abuse and domestic violence, notes Gunarathne who explained that even minor irritants result in major flare-ups within families at times such as these.
As he points out, we as a society are not as resilient in coping with traumatic situations.
While the guidelines set out by CANMH must be implemented as an urgent need, the situation also highlights that Sri Lanka must invest more inpromoting a better understanding of and a more holistic approach towards programming that will help prevent an increase in mental health and psychosocial issues.