Addressing Period Poverty in Prisons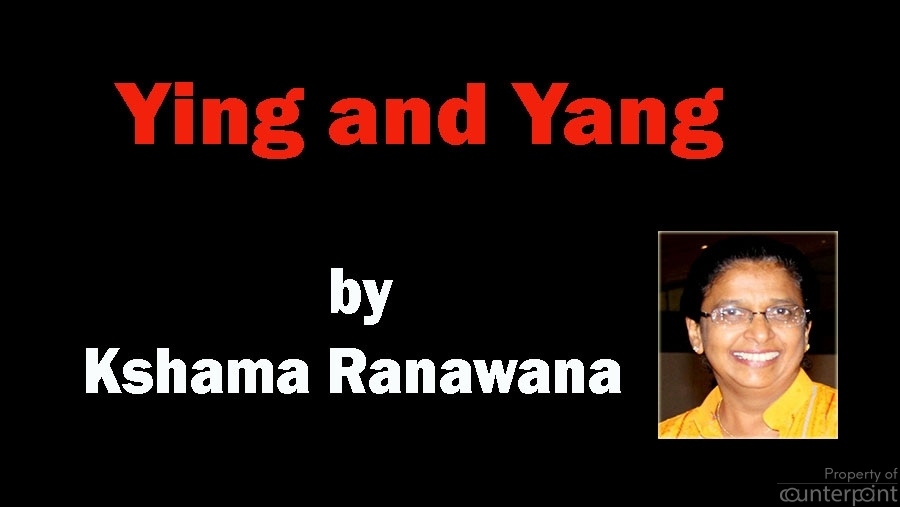 That the Catholic Church has responded positively to a concern raised by the Asian Human Rights Commission (AHRC) is certainly heart-warming, especially when most news one hears these days is about the coronavirus pandemic and its depressing outcomes.
On December 22 the AHRC wrote to Malcolm Cardinal Ranjith, drawing his attention to the plight of women prisoners and their inability to accesses sanitary napkins.  The concerns stem from a recent "Prison Study" by the Human Rights Commission of Sri Lanka which said amongst other issues that ''Female prisoners also complained about the lack of access to sanitary napkins, as these are not distributed by the prison unless a donation is made to the prison by an external organization. Remanded women rely on their family members to supply them with sanitary napkins through family visits. Convicted women and foreign nationals obtain them by completing the following household tasks. It could be washing dishes and clothes for other inmates who have adequate supplies in return for sanitary napkins and toiletries."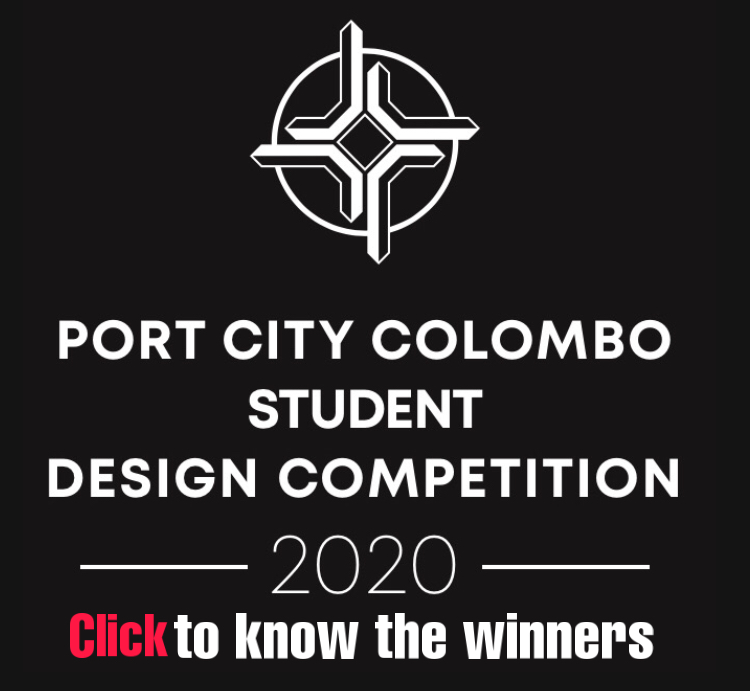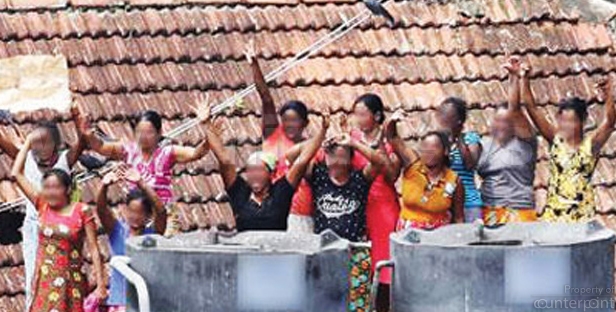 ---
This photo was taken from the internet.
The AHRC requested the Church to make a 'special gift to the women prisoners in Sri Lanka, which would be a continuing gesture of goodwill towards those needy women, beginning with Christmas 2020."
On inquiry, both a representative of the Church and Basil Fernando of the AHRC confirmed, that on receipt of the letter, a supply of sanitary napkins had been donated to the prison authorities in Bogambara, where most of the women have been moved to since the outbreak of the coronavirus pandemic.
It is indeed creditable that the AHRC raised a sensitive issue deemed a taboo topic amongst most Sri Lankans and that the Catholic Church responded positively and quickly in supplying such an essential item for women.
As the AHRC letter signed by its Chairperson Jack Clancey noted, "preserving their sanitary living conditions is essential for their daily lives. It is an indispensable part of the Christian faith that the sacredness and respect for life and the dignity of the person must be preserved at all times under all circumstances."
In emailed correspondence with this writer, Clancey stated that the AHRC chose to raise this particular issue with Church authorities "because it was an obvious denial of a basic need, which created inhumane conditions for these prisoners. It is a glaring example of neglect and an affront to the personal dignity of each woman, which is a concern for all sectors of a civilized society."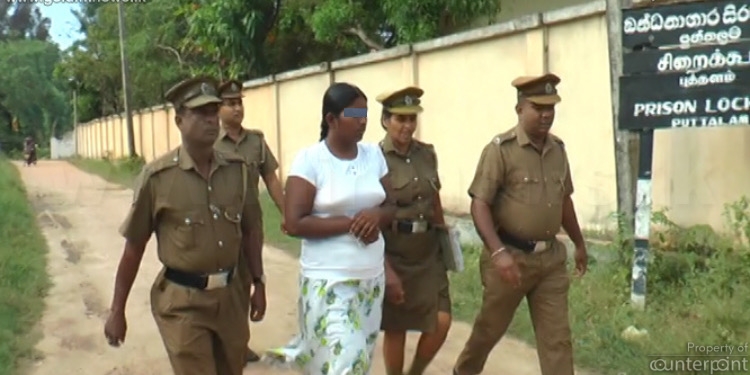 This photo was taken from the internet.
"Having worked in many Asian countries on issues relating to the rule of law and matters relating to human dignity, it is rare to witness this level of neglect," he went on to state.
Access to affordable feminine hygiene products is not an issue that affects only women prisoners.  In fact, a majority of the estimated 4.2 million menstruating women in the country face the same issue owing to their inability to purchase the product at current prices.
As recently as December, several women parliamentarians led by the Samagi Janabalavegaya's Rohini Kaviratne spoke out against the taxes imposed on sanitary napkins, which effectively put them out of reach of a majority of women and girls, not only those living in rural communities but also in the cities.  Meanwhile, MP Diana Gamage would like to see women's hygiene products listed as essential items which would take them off the commercial commodity group and not taxed.
When such is the reality for those outside the walls of a prison, what more indignity and difficulty is posed then on women who are incarcerated?
As the report states, the convicted and foreign women prisoners are reduced to carrying out menial tasks for other inmates to obtain this so necessary item, while women in remand rely on their families for the napkins.  That means heaping an additional burden on the families, who may be already dealing with financial difficulties.
One needs to ask why, prison officials have not considered women's hygiene products as indispensable items?   Have women jailers never brought up the issue with the authorities?
Apart from women hygiene products being financially out of reach for many, the associated health costs further complicate matters.  Medical authorities have been warning that the use and re-use of rags, which often may not be dried well after washing could cause fungal, bacterial and urinary tract infections. The same is true if the commercially produced pads are used for more than three to four hours at a time.
As well, the stigma around menstruation has resulted in talking about it in publicly a taboo subject.  When Opposition Leader, Sajith Premadasa promised free distribution of sanitary napkins as a Presidential election pledge, he became the subject of ridicule by both men and women and earned the moniker 'pad man.'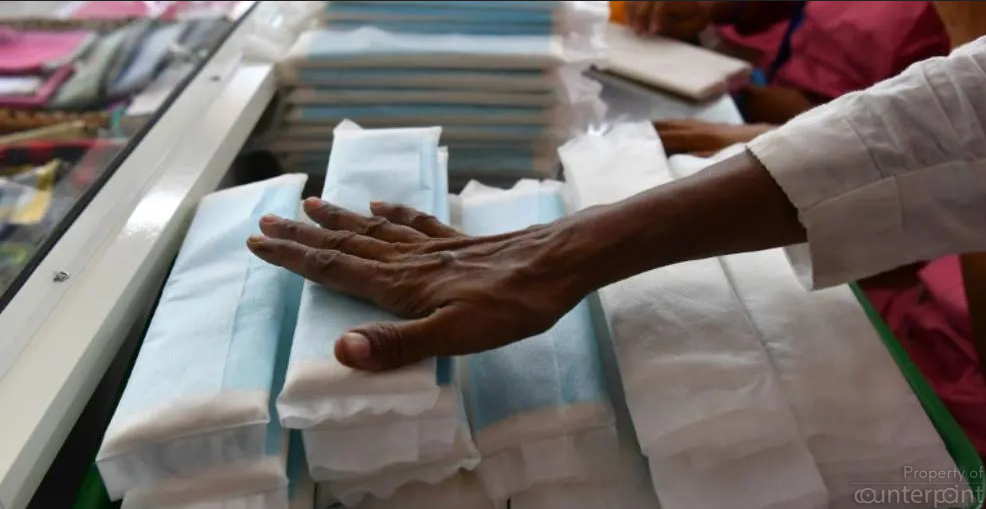 This photo was taken from the internet.
Yet, it was the real life story of India's Pad Man that inspired Jani Perera, a member of the Welikada Prison Welfare Committee to start manufacturing these pads within the prison itself.
Perera told this writer that she was instrumental in having a production machine installed in an air conditioned room to ensure the pads are manufactured in a cleanly environment.
Indeed, she is an inspiration to us all, having taken it upon herself to spend on the project and import the raw material as well as training three batches of women inmates.  The machine installed at the Welikada prison can produce a1000 pads per month, while the requirement just at this jail is 900 per month.  The initiative has so far been introduced only at Welikada, which means women incarcerated in other prisons, and those in remand custody continue to be denied this vital item and must fend for themselves.
According to the Prison Statistics 2019, published by the Prisons Department, in 2018 there had been 541 women prisoners across the jails in the country.   Of these, the highest numbers were among the 30 to 50 age groups with 171 who were between 30-40 years and 111 who were between the ages of 40 and 50.
Unfortunately the Welikada initiative has been temporarily halted, says Perera, who explained that with the onset of the coronavirus pandemic women incarcerated at that jail have been moved out to other prisons.  Which means these women too, who until recently had access to the pads, without facing the  associated indignities,  are back to relying on well-wishers or doing menial tasks to have access to a sanitary napkin.
Indeed, both the AHRC and the Catholic Church must be applauded; the AHRC for raising the important issue of women's health and dignity, and the Church for being quick to respond.
However, if real change within the prisons is to occur, and here one must note that the issue of women's hygiene is just one of many issues requiring attention, there must be more meaningful dialogue between all stakeholders to ensure this would not just be a one-off initiative.
It is time that the government stopped considering women's hygiene products as luxury items, and removed all taxes so they are more affordable to all Sri Lankan women.  It is indeed time to end period poverty in the country.
And what of incarcerated women?   It would certainly serve the government well, if sanitary napkins are declared 'Essential to women" amongst the items provided to prisoners and distributed free of charge.