Almost 2000 persons connected to Kandakadu quarantined
As It Happens
Jul 11, 2020
Nearly 2000 persons have been placed in quarantine, as health and security forces fanned across the country to identify possible COVID-19 patients, who may have contracted the virus through inmates and staff at the Kandakadu Rehabilitation for Drug Addicts.
Speaking at a press conference, Lt. General Shavindra Silva, Army Commander, who also Heads the Task Force to combat the spread of COVID-19 stated that the number of patients connected to this cluster is expected to rise.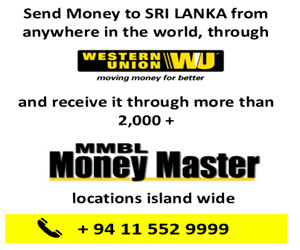 At the time of writing, the total identified for the day was 10, with five of them connected to Kandakadu, four who have returned from the UAE and one returnee from Kuwait.   The five connected to Kandakadu are residents of Welikanda, Rajanganaya, Habaraduwa and Lankapura, respectively.  The Ranjanganaya resident, a member of the Rehabilitation Centre staff had attended a funeral, resulting in nearly 200 persons being quarantined from that area.
The first to be identified as COVID-19 positive had been at the Rehabilitation Centre and transferred to the Welikada jail in late June to attend Court.  Inmates at the Senapura camp, located a few miles from Kandakudu are also now being tested for the virus.   Yesterday, July 10, one more inmate from the Welikada jail had tested positive.
Meanwhile, Dr. Anil Jasinghe, Director of Health Services told the media that this new cluster has direct links to those who had tested positive in April.  They were residents in the Suduwella area and were reported to be drug users.  Dr. Jasinghe was of the opinion that more such clusters may be found in the coming weeks.  According to reports, the Suduwella patients had been sent to Kandakudu on completion of their quarantine period, for rehabilitation.
General Silva also stated that the Kandakudu camp has been converted to a hospital, to treat the patients there.
Meanwhile, the family and neighbours of the lecturer from Kandakudu, a resident of Nathandiya who also tested positive have been placed under quarantine in a centre run by the Army.
Amongst others who are being tested are family members of inmates at the Rehabilitation centres, who had visited them earlier this month