An Epic Turf War That Led To The Kalutara Prison Bus Massacre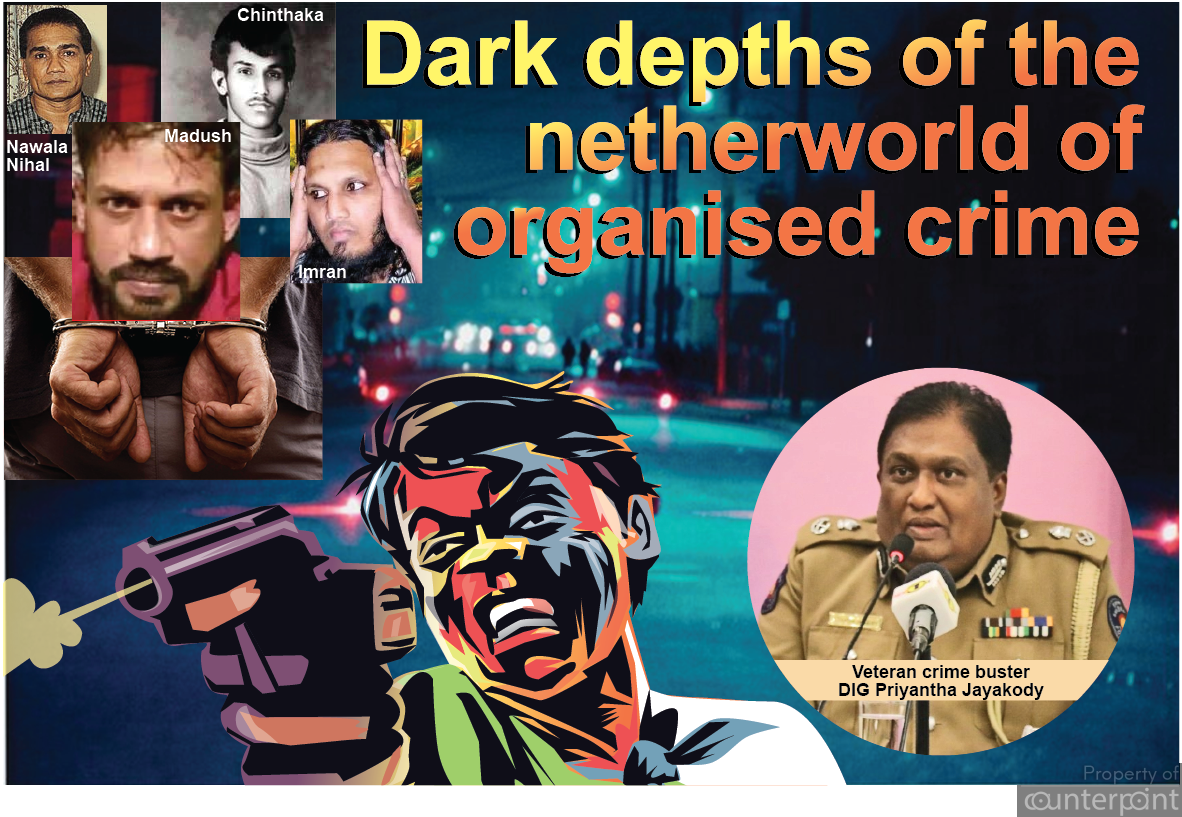 Pathiranage Aruna Damith Udayanga Pathirana, who came to be known as Ranale Samaya (incorrectly called Samayan), had a meteoric rise in the underworld thanks to several bloody turf wars that led to the physical elimination of crime czars such as Kaduwela Wasantha and Karate Dhammika. They died the way they had lived. They slew and were slain in the end. Most underworld characters do not live long, the only exception being Nawala Nihal, who was in his late 60s at the time of disappearance. He is believed to have been killed by a rival gang though his body has never been found.
Ranale Samaya terrorized the Kaduwela, Awissawella, Nawagamuwa, Athurugiriya, Ranala and Malabe areas. Besides being the leader of a gang of contract killers, he was involved in extortion and drug dealing. He found, much to his annoyance, a competitor in the person of Angoda Lokka, an associate of Makandure Madush. Two criminals on the same turf seldom agree, and Samaya and Lokka became sworn enemies. Madush threw his weight behind Lokka, who got emboldened to take on Samaya, as a result. Their gangs clashed on several occasions.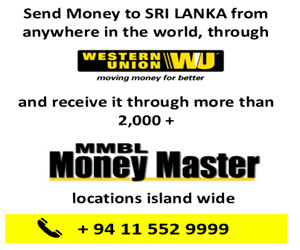 ***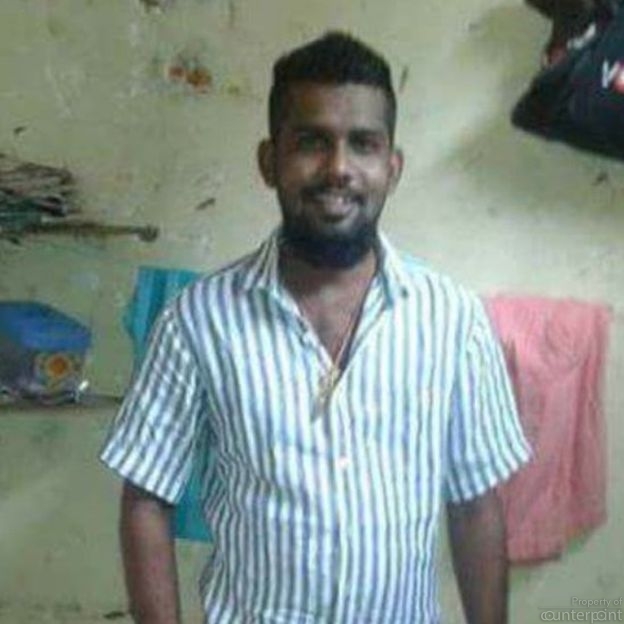 Ranale Samaya was born in Polonnaruwa and his parents died while he was a small child. A teacher couple who felt sorry for his plight, adopted him and brought him to Ranala, where he was sent to school. He evinced no interest in his studies and got addicted to narcotics in his youth. He forcibly took over the properties of his foster parents, disposed of them and spent all the money on heroin. He had taken to crime by that time but was not powerful enough to receive the attention of the underworld. He committed his first crime in Keselwatte, Colombo, where he shot dead a businessman, named Kithsiri Jayasekera for half a million rupees. One of the victim's business rivals had given Samaya the contract. Thereafter, he became a much sought after hired gun. He started charging millions of rupees for contract killings and formed a gang to carry out his criminal operations.
The police traced the Keselwatte killing to Samaya and arrested him. He was remanded. He got to know some of the underworld figures in remand prison, where criminals usually network. While Samaya was in jail, another criminal called Sara tried to consolidate his power in Kaduwela. After being bailed out, Samaya made a beeline for Sara's den and killed him. Having thus cleared his path, he started making up for lost time. He obtained protection money from the owners of quarries and stone crushers in the area. Other businessmen also paid up with no questions asked as they knew Samaya did not tolerate noncompliance. Nobody dared go to the police for obvious reasons.
***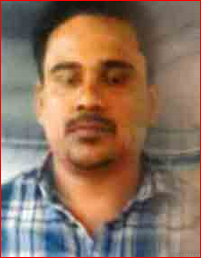 Maddumage Chandana Lasantha Perera alias Angoda Lokka, backed by Madush, tried to stop Samaya from expanding his criminal empire and battles ensued between the two gangs. Angoda Lokka was elusive and Samaya had no way of tracing him and, therefore, settled for soft targets.
Samaya's gang killed Lokka's right-hand man, Raththaran, in the Angoda town, the home turf of Lokka, who was furious. Samaya struck again; another confederate of Lokka was shot dead inside a salon in the same area.
Lokka panicked as Samaya had proved that he was capable of striking at will. He went into hiding and called Madush, asking for support. Madush also wanted Samaya killed because the latter had forged an alliance with a criminal known as Kosgoda Suji, a notorious drug dealer and contract killer. Suji was an enemy of Madush.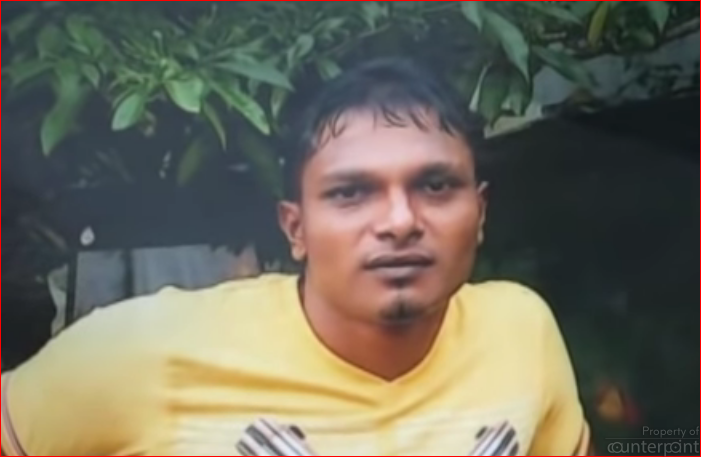 Meanwhile, Madush had Southern Development Authority Chairman Danny Hittetiyage shot dead in 2006. The latter was also from Madush's village, Makandura in Matara. His button man was Harsha Yasasri. Madush was in the Negombo Prison at that time and he planned the murder from his cell with the help of Sunil Premaratne alias Eta Indkika. Samaya turned on Yasasri and killed him at the residence of his mistress in 2016. Madush went into a rage.
***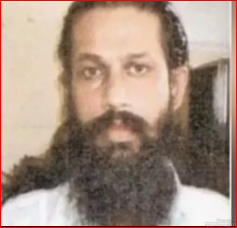 Samaya got imprisoned for a crime. Madush and Angoda Lokka planned to kill his pregnant wife who would visit him daily at the Welikada Prison. Madush ordered his gunmen to kill her and they shot dead an innocent pregnant woman, mistaking her for Samaya's wife, in front of the prison.
Prison authorities realised that Madush's gang would not give up so easily and there would be a bloodbath at the prison unless precautions were taken. They informed their superior of the situation. It was decided to transfer Samaya and several other inmates to the Kalutara prison.
Samaya had amassed enough wealth to grease any number of palms in the prison. He lavished funds on prison officers, and the jail became his home away from home. Bent jailers were at his beck and call. This unholy alliance is the main reason why incarcerated crime bosses continue to run their illegal operations from their cells via mobile phones and prisons are awash with drugs and other banned items. Corrupt officers and inmates offer stiff resistance when raids are conducted by the STF in search of drugs, weapons and mobile phones.
Samaya felt safe in prison as the officers in his pay provided him with protection.
***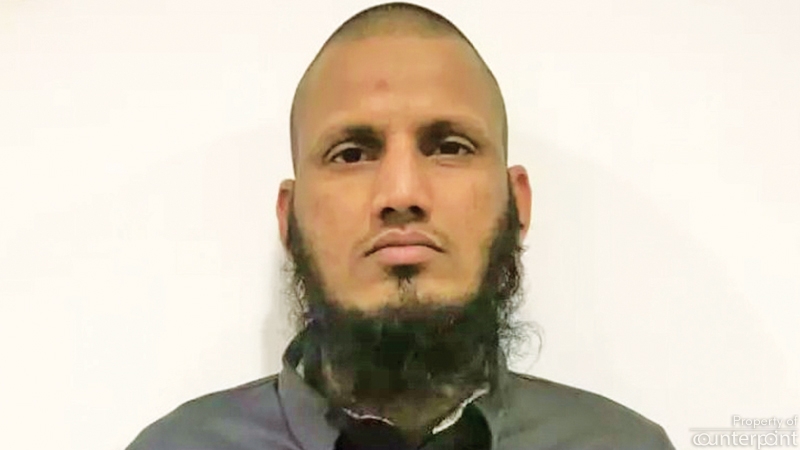 Makandure Madush knew it was well-nigh impossible and also too risky to attack Samaya inside the jail. He prepared a plan with the help of Angoda Lokka and another underworld kingpin called Kanjipani Imran. They decided to kill Samaya while he was being taken to courts. They, however, did not want to target him inside a courthouse in view of tight security. They finally decided to ambush the prison bus carrying Samaya and his associate to courts. They contacted a prison officer known to them and gathered information for planning their operation. He was informed that Samaya and some other inmates close to him would be taken to the Kaduwela Court, where a case was being heard against him for shooting four of Angoda Lokka's associates including Baldi Priyantha and Labiya. They were usually taken along the Southern Expressway and the buses carrying them would pass through an area called Ethanamadala.
Having elicited reliable information, Angoda Lokka and other criminals decided on a date, a place and a time.
Madush handpicked several gunmen and ordered them to wear clothes similar to army and police uniforms. He sent them on reconnaissance mission the previous day to study the terrain in the Ethanamada area through which prison buses travelled so that they would make no mistakes during the attack. He wanted the ambush to be as spectacular as possible.
***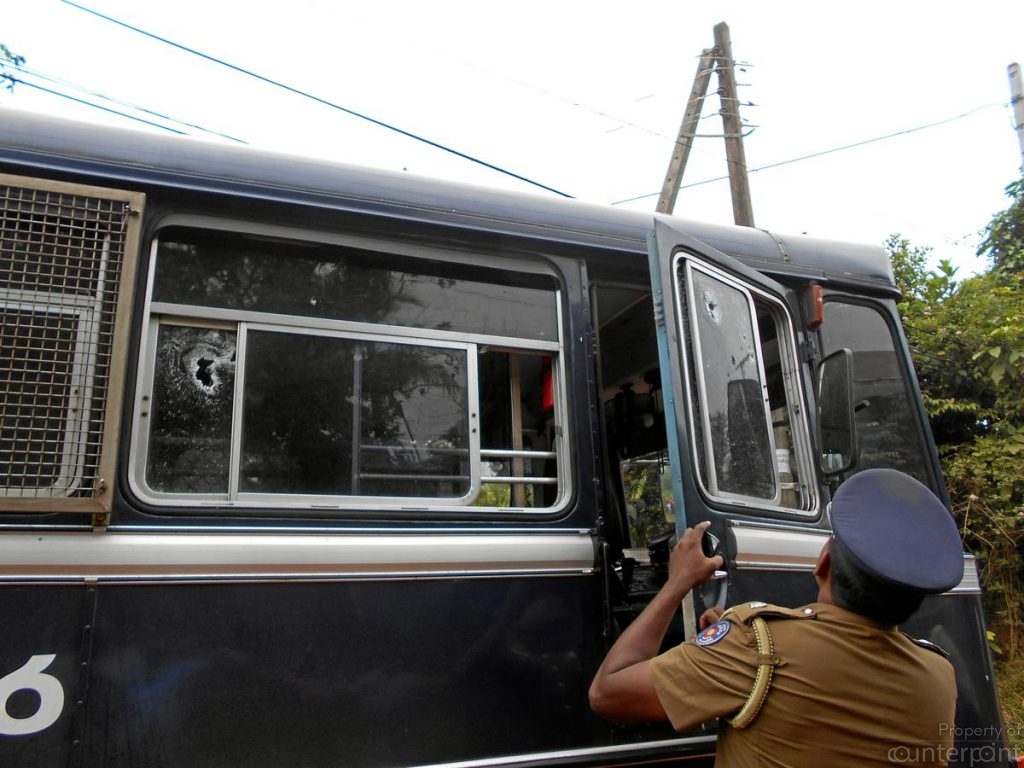 February 27,  2017 dawned and the Kalutara Prison officers made preparations to take inmates including Samaya to Kaduwela. The police had been detailed to provide security to the prison bus, but there was no police escort on that day. Another prison bus was organised as some more armed guards had to be deployed to protect the prisoners from their rivals. Madush had received prior information that the prison bus would not be given police protection!
The moment the two buses left the prison, Angoda Lokka, leading the attackers, received a call from the prison guard working for them that there were two buses, and both were carrying armed guards. The gunmen took up their positions.
The two buses had to travel slowly as the road was narrow. Madush's killers were armed with T-56 assault rifles and revolvers.
The buses were now approaching Ethanamada, an area full of shrubs. The time was about 8.45 am.
***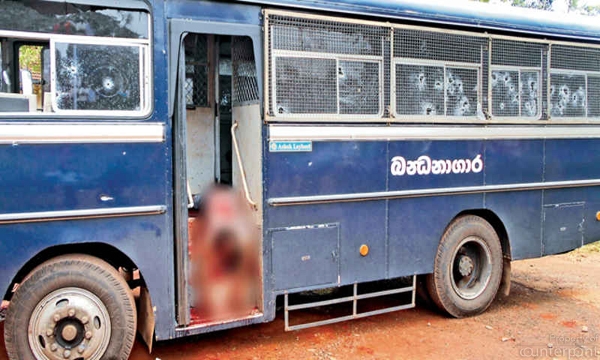 A double cab appeared from nowhere and stopped across the road causing the prison buses to come to a halt. The next moment the buses came under a hail of fire and the armed guards took cover, unable to respond. Before they realised what was going on, Angoda Lokka boarded the bus that was carrying Samaya. He continued to fire, without letting the guards raise their heads. He shot Samaya and some other criminals at point-blank range.
Angoda Lokka dragged the lifeless body of Samaya. The police believe that he wanted to cut off Samaya's head and take it away as a trophy, but for some reason he gave up the idea and left the body on the footboard of the bus and fled the scene together with others in a van, which was later found in Horana.
The attack left seven persons dead. The victims included two prison officers, Samaya and four other criminals identified as Chalana Thilak Mallikarchchi, Koralge Amila Prasanna Sampath, Wadduwa Pathirage Kelum Priyankaa and Lindulamunige Suranga Prasanna Kumara. The two prison officer killed in the ambush were S. Santhigam and S. R. Wijeratne.
Makandura Madush painted the town red in Dubai. He called Angoda Lokka and congratulated him on the successful attack. He wanted Lokka to come to Dubain via India.